10 Best In-Room Hotel Tablets
Hide add-on products
Add-on products are ones that must be purchased with another product and aren't available on their own.
Load More
Recent In-Room Hotel Tablets Articles

1 month ago
Modern hotel stays are characterized by modern experiences for guests. One of the most impressive ways of digitalizing the hotel experience for guests is to introduce digital hotel guest directories to replace the traditional paper-based directory. In this article, we'll highlight why and how digital guest room tablets will catapult your guest directory into the modern age. The problem with paper-based guest directories Guest directories have been used by hotels for decades. They provide hotel information, room service menus, and information about the surrounding area. There's no doubt that they're a vital component of the hotel experience for guests, but paper-based guest directories come with a host of problems. Firstly, they're impractical for modern hotels. If the menu changes, or there's a change in the information the hotel wants to provide for guests, hotel staff need to reprint new in-room collateral and then go from room to room replacing old information in the guest directory. This leads to outdated information in the hotel rooms and unsatisfied guests. Secondly, there's the environmental aspect. Many modern guests are well aware of the impact their vacation has on the environment, and traditional hotel room guest directories seem like an unnecessary waste of paper, ink, and plastic. Lastly, there are major limits to how well traditional guest directories connect with guests. Guests are required to either call down to reception to book tables at the restaurant, order room service, or book spa treatments. In a modern world where guests are used to doing everything at the touch of a button, it's literally easier and more convenient for them to order take out via UberEats or book a table at a local restaurant through Opentable than at the hotel. For this reason, many hotels lose out on loads of potential business. The hotel app vs. guest room tablet debate Hotel apps. Before we delve into the benefits of using guest room tablets as the main platform for your guest directory, we should broach the debate of hotel apps vs. guest room tablets. Many companies provide digital guest directory solutions through mobile apps. The benefits for hotels are clear—there's no need for hoteliers to invest in in-room hardware such as guest room tablets. However, there are limitations to the success of mobile apps that hoteliers should be aware of. Placing your guest directory on an app puts the accessibility control in the hands of the guests. They can choose not to download the app, they can delete it if they no longer see any benefit, and they can also switch off notifications from the app. Most importantly, this solution requires your guests to actually own a smartphone—something that not everyone has access to. These reasons mean that hotel apps don't give your hotel's digital guest directory good visibility. Guest room tablets. Guest room tablets, on the other hand, provide 100% accessibility because guests can use them whether they own a smartphone or not. They are also independent of the guest's accessibility control—there's no need for guests to download an app and they can't change their accessibility options (however many guest room tablet solutions do offer a "do not disturb" option for guests who wish not to be bothered by notifications). Guest room tablets provide an ideal solution for digital guest directories. Many solutions also come with apps or in-browser mobile solutions to complement the main in-room solution. These are mainly for when guests are out and about but still want to access information about the hotel or make bookings while not in their room. Modern guests expect modern solutions One of the most obvious reasons to switch to a digital guest directory is that most of your guests will already be accustomed to using digital solutions in everyday life. For those under 35, the idea of needing to call down to reception to ask for further information or make a booking might even seem old-fashioned. Additionally, providing your guest directory in a digital format will encourage them to book with you, helping to increase sales from in-house outlets. Guest directories on a digital platform also enable you to do so much more than paper guest directories. You can provide extensive information on the room service menu, allow your guests to order at the click of a button, and even open a chat function that enables them to communicate with your staff on their own terms. They can find all the information they need on an elegantly designed, interactive interface that doesn't require them to flick through old dog-eared sheets of printed A4. Providing this extra functionality will not only reflect well on your hotel but will also improve the experience for guests at your hotel by emphasizing the "hassle-free" elements of their stay. When it comes to vacationing, guests expect nothing more than for everything to go smoothly at the hotel. Guest directories on digital platforms enable this and can be the starting place for your hotel's digital revolution. Taking back control of guest feedback Another major benefit of the digital guest directory is the opportunity to offer your guests the chance to provide feedback through the digital guest directory. For many hotels, this possibility has been taken away from them by review platforms such as TripAdvisor. Using push notifications through your digital guest directory to offer guests the chance to review their stay, during their stay, is a great way to improve the guest experience while they're still at the hotel. This way, you can turn possible 3 or 4-star reviews into guaranteed 5-star ratings. In an online world, customer ratings hold a lot of weight for business success. Taking control and driving positive customer ratings using a digital guest directory will give your business a boost in the future. Digital guest directories in a digital world Digital guest directories such as SuitePad will become the new normal in the hotel industry. It's a matter of when not if. Early adopters will benefit more than anyone else from switching to a digital guest directory as they will impress their guests with a modern experience, provide better upselling opportunities, and receive positive feedback. With the digital revolution taking place in the hotel industry, the digital guest directory will provide the perfect starting point for any hotel that wants to modernize its guest experience.

2 months ago
In 2020, the hospitality industry had to quickly jump on board with mobile platforms as a result of the pandemic requiring a focus on contactless options. After a year of focusing almost exclusively on mobile, the topic on everyone's mind now is the industry-wide staffing shortage. For many hoteliers, conversations around investing in new tech have been put on the back burner in the scramble to address staffing issues. But staffing concerns and contactless tech are not unrelated; in fact, smart-room tablets specifically have a lot to offer reduced staff teams to elevate guest experience and, for properties with mobile platforms, complement existing tech. The Lean Team's Perfect Companion First and foremost, a smart-room tablet is an information hub that frees up valuable time for staff. It provides quick communications, service requests, and updates. It can take over the role of compendium and act as an in-room concierge—all while remaining easy to maintain and update. And with tablets creating better staff workflows and saving employee hours, a reduced staff can spend their time attending to in-person needs. Replacing clunky physical compendiums with digital compendiums saves staff from having to manually update information. Instead of needing to print out new sheets and replace them in every room for even a minor update, your staff can add changes at any time, with just a few taps. Beyond that, there's also a huge potential for new revenue; in-room tablets offer a landing point for high-impact visuals for promotions—if there's something you want to make sure your guests see, this is the place to put it. The Always Available, In-Room Helper One problem facing the entire industry in the wake of staffing shortages, is inability to have the same standard of personalized guest experience as when all positions are filled. For hoteliers looking for solutions to add a personal touch to every guest's stay, tablets can help. It can be as simple as setting a custom greeting to welcome them by name when they walk into their room for the first time. Or, for an even more luxurious experience: putting temperature controls and a digital compendium within an arm's reach of their bed, offering a dedicated in-room device that can meet their needs any time of the day or night. Both a practical tool and a luxury experience, tablets offer an opportunity for hotels to go above and beyond to impress guests, without adding extra work for staff. And for properties that don't have an app, the tablet can be a one-stop shop for dining, amenities, service requests, and more. Smart-room tablets provide nearly all of the benefits of an app, while remaining easily accessible to guests and requiring little upkeep from staff. Meet the Perfect Mobile Companion For properties that do have a mobile platform, tablets offer a more holistic digital experience for guests when they are in their room. As guests continue to become more tech-savvy, dedicated in-room devices for all things information, communication, and control is right up their alley. Mobile and tablets work together to make the guest experience as smooth and simple as possible at every step in the guest journey. It's a better experience, one that facilitates better service and builds guest loyalty. Plus, one distinct and powerful advantage smart-room tablets have over mobile tech is a nearly 99% guest engagement rate.1 One thing you can know for sure when looking to invest in in-room tech: if the tablet is there, guests will use it. So there you have it. Without an app, tablets provide the convenience and communication opportunities of an app plus the extra features exclusive to the in-room experience. And paired with an app, smart-room tablets create a holistic digital experience for both guests and staff. Either way, tablets can help shoulder the burden of having reduced staff while heightening the guest experience overall. 1 Internal INTELITY reporting and customer data, 2021.

2 months ago
It's no secret that the travel industry was one of the most prominent industries affected by the COVID-19 pandemic. In fact, the U.S Association of Travel reported that the United States lost around $500 billion in travel spend, and the United Nations World Tourism Organization reported international tourism plummeting between 20%-30% in 2020. But it's not only airlines within the industry who suffered. Hoteliers too, have felt the devastating effects on their bottom line. With more than one third of hotels claiming bankruptcy in 2020 and 77% laying off critical workers, McKinsey and Company declared hotels "among the hardest hit" during the pandemic. 2020 was undeniably a tumultuous time for hoteliers, however, with vaccines rolling out and safety measures improving around the globe, the future for hospitality looks more bright than bleak. In fact, it was predicted by Statista that "as a result of increasingly affordable flight rates and cheaper oil prices, passenger and cargo air traffic are estimated to grow substantially through 2039." What's more, McKinsey and Company predicted revenue per available hotel room (RevPAR) returning to very near pre-crisis levels in 2022. With a more than devastating past few years, the coming months will remain pivotal time for hotels to harness in order to prepare for a surge in travel and return to a thriving business. In that case and in order to prepare you for an influx of guests with new preferences, we're sharing our top tools to consider, in a post-Covid world, so you can maintain efficiency and build customer satisfaction. 4 Tools to Consider For The Post-Pandemic Era Over the course of 2020, the number of customers opting for technology to combat face to face communication, increased radically. Social media grew as a customer service channel, check-in and check-outs became streamlined through online portals and QR codes created a safe and effective way for customers to place orders. During the pandemic, technology wasn't a nice to have, but rather a necessity in order to communicate and win customers. McKinsey even reported that the "responses to COVID-19 sped the adoption of digital technologies by several years—and that many of these changes could be here for the long haul." In addition, according to Gursoy's, COVID-19 Study 2 Report: Restaurant and Hotel Industry, the majority of hotel customers (70.42%) believe that the use of various technologies in service delivery is necessary in the COVID-19 environment in order to minimize human-to-human contact. Some examples include; service robots, digital menus that can be viewed on personal mobile devices via QR codes, contactless digital payments, keyless entry, touchless elevators, etc. For hotels, the next year will be a critical time to set a foundation of service and enhanced experience in order to win loyalty. In this next section, to support your hotel endeavours with the influx of customers, we'll take a look at technology-based tools to help meet customer needs and streamline operations for maximum efficiency. Safety Satisfaction Measurement According to McKinsey and Company, when asked "what it would take to get [travelers] to travel again, most stated additional health and safety measures." Post-pandemic, an integral part of improving satisfaction and maintaining hotel operations, will be the need for improved safety measures. This means, following regulations, taking extra precaution and then measuring guest satisfaction to see how you've performed. Measurement will be a key factor here, as you can understand critical touch points like room cleanliness, satisfaction with contactless check-in, ease of check-in with rapid tests, room service and more, to continuously improve the experience. Self-Service Options Even before the pandemic, people around the world were shifting towards a more digital approach to business interaction. The pandemic, in this instance, simply accelerated that pace, pressuring businesses to consider innovative ways to incorporate technology. For hotels, self service options will be paramount in a thriving customer experience. Whether it be in the form of a chatbot on your website answering frequently asked questions, a portal on your website for check in and check out, or an OnDemand ordering system for room service. By having self-service options in place, you reduce employee error and meet customers where they are for a streamlined journey. Consolidated Messaging As a result of shifting to digital capabilities, McKinsey also noted the acceleration of digitized customer interactions. A whopping 3 years ahead of its time, customers have quickly adopted contactless communication channels like guest messaging via text, Facebook Messenger, email, WhatsApp and more, in order to adhere to new regulations and increase the feeling of safety. With these new preferences, a digital inbox, or messaging platform with a centralized inbox will become imperative to meet the influx of digital channels. It's important to note that we are specifically referring to an inbox that can retrieve a number of different channel types in one consolidated inbox. This will make responding easy and efficient for employees, as toggling through different tabs or windows will become daunting in an era where customers are regularly channel hopping. Task and Ticketing Software In addition to customer facing technology, back of house, or operational software will also become an essential tool to ensure all functions are running smoothly and managers are able to keep the experience thriving. For many hotels, ticketing software may already be in place, however for the post-pandemic era, an intuitive software will be essential. Not only does an intuitive ticketing platform provide housekeeping, reception, restaurant staff and more, accountable through real-time tags and mentions, but it also ensures everyone has visibility into tasks to identify time-saving opportunities. In addition, it adheres to contactless preferences. Employees can communicate via staff collaboration software without ever having to meet - lessening the number of interactions and bolstering employee confidence. Final Thoughts Almost everyone, in some capacity, has been affected by the COVID-19 virus. It was unprecedented and many suffered. Although adopting technologies and being hyper aware of the current situation is key, it's also very important to be cognisant of guest feelings and unease. For the post-pandemic era, flexibility and understanding should be paramount in the new travel experience. This means taking a new stance on cancellation policies, allowing flexibility with trip modifications, actively listening to your customers, acknowledging frustrations and making a point to do better. Working hand in hand with your biggest advocates, your team, and new guests, you can strengthen your operations and propel your hotel to deliver a memorable post-pandemic guest experience.
Load more
Recent In-Room Hotel Tablets News & Community Updates

1 week ago
Since their introduction nine years ago, hotel guests have used all the SuitePad guest room tablets online throughout the world for a total of 6,854,192,007 seconds, which is about 217 years. The number of rooms in the 40 countries where SuitePads are currently used – approx. 90,000 – also demonstrates the great demand within the hospitality industry for a modern, digital solution for communicating with guests. Both the SuitePad's wide range of functions and possible applications, and the "enforced break" caused by the COVID-19 pandemic, have played pivotal roles in its successful use in many hotels. "COVID-19 made many hotels recognise the sign of the times and up their digitalisation efforts," explains SuitePad Co-Founder Moritz von Petersdorff-Campen. Last year, renowned hotel groups such as Leonardo and Domotel subscribed to SuitePad, as did a big number of boutique hotels and innovative hospitality companies, such as Limehome. Most SuitePad usage between 5pm and 6pm It's between 5 and 6 in the evening that SuitePad tablets are most intensively used. "This is the time when most guests check in, explore their rooms, find the SuitePad and are curious about it," adds von Petersdorff-Campen. SuitePad´s tablet software is individually tailored to the respective hotel and has a customised range of functions. The standard settings include a digital guest directory, various ordering functionalities, a range of games and free internet access. In addition, guests can use the practical device to book restaurant and spa visits and view advertisements for the hotel's facilities. Many hotels are also already using the SuitePad as a remote control for the television, for replacing the hotel telephone or as a quick and simple way for hotel guests to forgo room cleaning.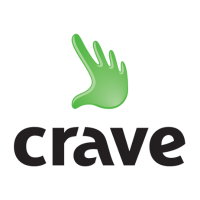 1 month ago
Crave Interactive, a leading global hospitality technology company, today announce the launch of its next generation T3 range of in-room hotel tablets and docks. With the high-end tourism industry recovering strongly from the pandemic, in-room tablets are proving key for luxury and resort hotels to provide high-quality guest service and increase sales to their guests. In 2014 Crave was the first company to design tablets and docks specifically for use in hotels, and the T3 range is Crave's fourth-generation solution. The design and features benefit from Crave's years of experience with tens of thousands of installed tablets at client hotels. "There is no doubt that the Crave T3 range is the most advanced hotel tablet solution ever brought to market." said Gareth Hughes, Crave founder and CEO. "We've improved and refined many features to enable a rich multi-media guest experience and extended the expected life to over five years with a replaceable battery pack." The T3 range includes 10 inch and 8 inch models and includes several key benefits: Lower cost of ownership: replaceable battery enables a life of 5 years+. Shock absorbing case: protects tablet and improves resilience. Rich media experience: integrated dock speaker so guests can listen to music, video and make hands-free voice and video calls. Exceptional user experience: with a highly specified processor coupled with Crave's software, your guests will love the digital services provided. "The pandemic has accelerated the adoption of digital services in hotels, with paper collateral becoming an expensive relic of days gone by" continued Hughes. "Whilst our interactive QR-code AppLess™ solution is proving highly popular, the ultimate guest service is still best provided by an in-room tablet, and we are seeing a marked increase in demand."

1 month ago
INTELITY®, the provider of the travel industry's most comprehensive guest engagement and staff management platform, announced today at HITEC Dallas a new integrationwith Nuvola, hospitality's leading cloud-based hotel optimization platform. The new integration expands INTELITY's existing omni-channel guest messaging capabilities and further enriches Nuvola's capabilities to connect with guests straight from Nuvola's Guest Chat and Request Management solutions. In addition to guest messaging, service request ticketing has also been included. "The robust suite of hospitality-focused solutions across both Nuvola and INTELITY provide a comprehensive integrated communications and optimization system," said Juan Carlos Abello, Nuvola CEO. "Both Nuvola and INTELITY share the common goal of enabling hoteliers to streamline their operations while simultaneously enhancing the overall guest experience. We look forward to deepening our partnership and implementing the new integrated solution with hotel partners around the world." This new integration, already being deployed at live properties, allows hoteliers to offer their guests immediate access to staff directly from their mobile phones. Guests can chat with hotel staff and inquire about hotel features or amenities, before, during, or even shortly after their stay, directly in Nuvola's Guest Chat feature. The integration also enables hotel staff to be immediately notified when a guest submits a service request through Nuvola's Request Management module. To ensure the requests are being fulfilled in a timely manner, hoteliers can get an escalation notification if requests are not fulfilled within a set time limit. "At INTELITY we have always prided ourselves on having a deep stack of available integrations. This new integration with Nuvola will bring guest and service management to the next level by solving many of hospitality's biggest pain points," said Robert Stevenson, INTELITY CEO. "The combination of our robust platform and Nuvola's innovative technologies both elevates the guest experience at an installed property, while also increasing staff productivity–what we call a double win for both the guests and staff." To learn more about this new integration, please visit the INTELITY or Nuvola websites.
Load more
In-Room Hotel Tablets Category Overview
What are the ways that hotel tablets can be leveraged to improve the guest experience?
Interactive hotel tablet technology in guest rooms can be an extremely high ROI hospitality technology investment. Some hotels may be looking for hotel tablets to act as a form of digital concierge. Others may be looking to upsell goods and services like F&B, room service, or spa outlets.
Selecting a guest tablet provider may seem intimidating, but it is simpler than expected by keeping in mind a few key points for consideration - experience, cost and ROI, reliability, and guest satisfaction. Not many vendors excel at all of these points at the same time. You want to find a company that has built the platform (including hardware) completely from the ground up, specifically with hotel in mind. This means that they have worked through most of the initial challenges of developing a great product, understands how to keep costs low with a high ROI to hotels, and understands the guests needs intricately to ensure consistent satisfaction. For info on guest room technology trends, questions that you should ask vendors and more download the 2022 Hoteliers Guide to Guest Room Tablets
How can guest room tablets improve profitability and efficiency?
1. Lowered Operating Costs
Remove the need to print any paper - ever again
Make changes to content instantly - not waiting for new prints to be distributed
No need to push paper under doors to communicate with guests
2. Increased Revenues
Guests rarely know all the services you have to offer - a tablet provides that
Promote Hotel services, for example pushing the restaurant (that's a little too quiet tonight) or cancellation in the spa
Promote late check out's, or extended stays (with a discount) or your other properties?
Busy periods ahead? Does it have dynamic pricing - can you yield pricing in room service and minibar instantly (just like you do on rooms)
3. Optimized Operations
Instant guest messaging - No need to push paper under doors with paper messages, saving both time and effort, but keep guests informed.
Directly integrate to ticketing platforms, eg HotSOS and Quore. Guest requests for towels etc can be sent directly to the member of staff on duty, and allows managers to better optimize staff on duty.
What are the most important features of guest room tablets?
Ease of Use: Does the in-room tablet have a help button? Is it intuitive to use. An easy to use user interface is absolutely key to improving the guest experience
Bespoke Hardware: Only bespoke hardware designed for Hotel room should be considered at in-room tablets. Consumer devices are not fit for purpose in a Hotel bedroom. There are few suitable docking devices, charging options are often stolen and they include external ports to encourage hacking. Also - designs change too often.
Remote Support Remote: monitoring & remote software update capability is imperative when choosing a vendor. Imagine being asked to send someone to every room to update the tablets software? When tablets are "hidden" in a hotel room they are not easy to access by hotel staff if they need to be updated. Your vendor must therefore have developed Android OS and remote support capability.
Statistics and Dashboard: Tablet's can provide a window into the guest activities so effective statistics and reports by your chosen vendor is extremely important.
What are the critical hotel technology integrations that my hotel will need when selecting a tablet provider?
What separates great guest room tablets from average ones?
The ROI can vary based on the type and size of hotel as well as services offered, but nearly all hotels that have installed in-room tablets report a positive and measurable ROI, typically in excess of 300%. The combination of in-room cost savings, optimization of staff and expanded revenue streams all great contribute to the ROI of in-room tablet systems. Make sure that you choose an in-room tablet solutions that is easy to install. Some companies will deliver tablets ready to be plugged in and connected to the wifi. It is best to choose a tablet supplier that offers their services via the cloud and 24/7 remote support for the rare occasions there is an issue with the system. Hotels need to be in control of the content, once it has been set up by the vendor. It's imperative that hotels can update their own content on the tablet when the need arises. For pricing info on guest room technology trends, FAQs and more download the 2022 Hoteliers Guide to Guest Room Tablets
How long does it usually take for a hotel to implement new guest room hotel tablets?
Most Hotels would expect to have a system installed 6-8 weeks after signing contracts, they are obvious exceptions, as some larger properties may include a lot more content to setup.