51 Event Management Software Tools that You Need to Know
By Jordan Hollander
Last updated March 08, 2023
10 min read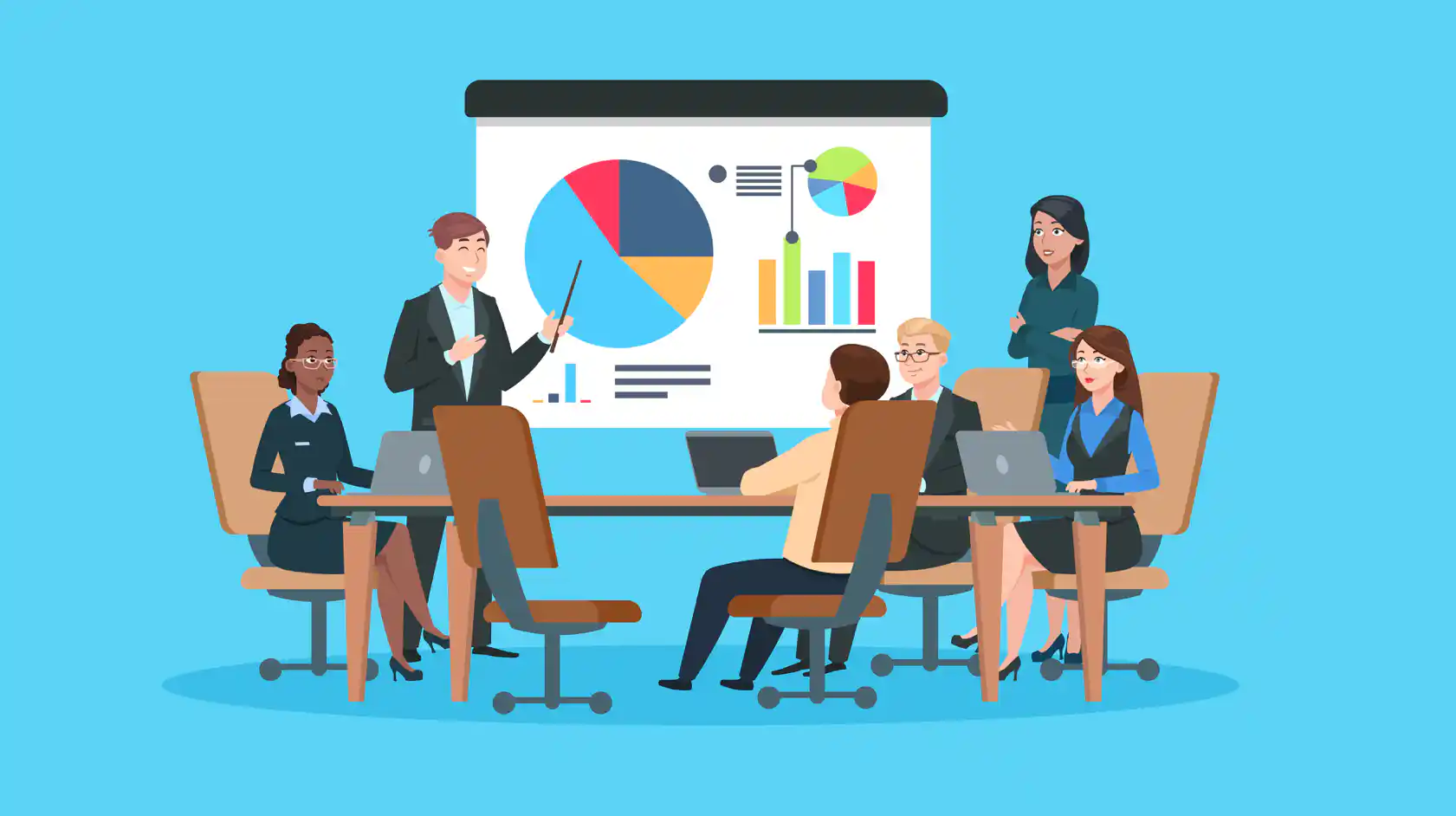 Whether you're planning a single event or running multiple event experiences per day at a conference hotel, you can't do it alone. In addition to your own team and your vendors, there's another partner to help event organizers pull off another five-star function: event technology (and specifically SaaS solutions). A growing segment of event management solutions offer efficient organizational tools, automated marketing strategies, digital space planning systems, engagement solutions, and more - all with the aim of helping your events run more smoothly. Or maybe you're grappling with the challenge of shifting an in-person event to a virtual setting; guess what, there's an app for that!
In this article, we'll introduce you to over 50 event management systems and apps that can make a positive impact on your event, your attendees, your vendors, and even your own sanity during the entire event planning process. Let's dive in!
Event Planning and Event Management Software
Event professionals know that the secret to pulling off a great function is nailing the details - and those details are too much for your brain to handle! Event planning and management software organizes each component of the planning process in a streamlined system that lets multiple team members, vendors, and sometimes even clients collaborate.
All-in-one Event Management Platforms
Need a tool that does it all? Let one of these all-in-one event planning platforms do the heavy lifting. They're ideal for sales managers or event staff at large hotels, venues, restaurants, or casinos.
Cvent: As one of the most popular award winning and preferred event management systems, Cvent offers solutions for the full event process from start to finish. Cvent's cloud-based platform includes modules for planning, event websites, email marketing, registration CRM and lifecycle marketing, event marketing surveys, and more, which make it a favorite of hoteliers and event planners who want maximum functionality in one system.

Event Temple: This system is another favorite of hoteliers and sales teams who want to stream prospecting, contracting, and reporting processes in addition to creating BEOs and invoicing clients. Event Temple's cloud-based software houses all the tools you need from the initial quote to the final invoice.

Tripleseat: Designed not only for hotels, but also for restaurants and venues, Tripleseat offers solutions for capturing leads, building quotes and contracts, and managing events. Tripleseat offers integrations with apps like Constant Contact and Fishbowl to increase functionality. 

Amadeus Sales & Catering: This cloud-based powerhouse offers a full suite of features for event planning, contracting, diagramming, billing, and reporting. Amadeus offers three tiers of functionality (essentials, standard, and advanced) so any organization from restaurants to casino hotels can find the perfect fit.

Fonteva: Integrating directly with Salesforce, Fonteva makes use of the data you already have in Salesforce to seamlessly plan, promote, and execute events. The software works with virtual and in-person events, and it offers a mobile app for deeper engagement with attendees.

Planning Pod:  Tailored specifically for virtual events and remote teams, this event planning tool includes modules for event planning, registration, venue booking, billing, and floor plan design.
Event Planning and Marketing Tools
Perfect for smaller events or organizations with smaller budgets, these flexible event planning and marketing tools pack a lot of functionality into user-friendly software.
Bizzabo: This all-in-one planning tool offers a jam-packed list of features with a focus on making data-driven decisions and increasing your event ROI. Features include a website builder, marketing automation, polls, and a mobile app, and Bizzabo offers special tools for sponsors, reporting, and customization.

Splash: This event planning system offers powerful functionality that's easy on the eyes. In a suite of pretty dashboards, Splash gives event planners tools to design attractive collateral, send marketing blasts, keep track of tasks, handle registration, and engage with attendees during the event, plus reporting tools to quantify the event's impact.

Wild Apricot: This membership management app also includes a module for event planning and management, in which planners can manage a calendar of events, sell tickets, build registration forms, and record attendance.

Gruupmeet: Looking for event planning software without any extra features you aren't going to use? Gruupmeet is a streamlined tool that only offers the essentials, including dashboards for event scheduling, attendee information, and marketing. 

Whova: This feature-packed app offers virtually every tool necessary to execute a conference or social function, from attendee registration to lead gathering. It even offers a built-in, customizable event app to house maps, agendas, and notes.

Momice: Who says event registration needs to be boring? Momice's beautiful interface helps you craft eye-catching websites, marketing materials, registration forms, surveys, and more. But it's not just pretty; Momice allows you to gather and analyze meaningful data from attendees or participants.

rsvpBOOK: Specializing in ticketing and registration, rsvpBOOK's online platform helps you promote your event through a customizable website and social media, then manage on-site or digital registration and check-in.

Topi: Topi provides equally powerful solutions for planners and attendees; the planner portion of the software allows for effortless ticket sales and registration, while the networking and lead gathering modules help to increase event ROI for attendees and exhibitors.

Eventbrite: A favorite of social organizations and schools, Eventbrite makes it easy for anyone to publicize an event and sell tickets.
Catering Management Software
Looking for software specifically for the catering industry? These apps offer features tailored to the needs of catering businesses and restaurants.
Caterease: This event planning and management software is customized for the catering industry with special features like an order pick-up and delivery dashboard. Caterease lets you book events, manage details via task reminders, and compile reports on one cloud-based platform.

BetterCater: BetterCater offers proposal templates, packing lists, calendar tools, recipes, reports, and more in a cloud-based web app suitable for any type of catering or event business from food trucks to venues.

Foodstorm: This catering and event management tool helps you increase sales, streamline internal processes, and automate tasks to free up valuable time. Catering-specific features in Foodstorm include online ordering, order tracking, invoicing, and reporting.

PerfectTablePlan: If the only thing your event planning tech stack is missing is a great table planning tool, then PerfectTablePlan will fill that void. This simple, straightforward app allows you to manage floor plans and seating charts with ease for just one flat fee.

Social Tables: For sales teams who work closely with event planners, Social Tables offers seamless collaborative tools that allow both parties to provide input on floor plans and diagrams and guest lists.
Project Management Tools
Wondering how to track who's responsible for what task? How do you hold everyone accountable? These project management tools make collaboration a breeze.
Monday.com: Designed to help teams work better together, Monday.com offers tools for creating, planning, and tracking tasks on a variety of customizable "workspace" templates. Monday.com integrates with apps like Stripe, Mailchimp, and Twitter for even more powerful collaboration.

Trello: Essentially a digital Kanban board, Trello allows you to create tasks, assign task owners, add comments, upload files, and more while keeping the tasks organized by category or stage. Trello also has a mobile app and integrates with other tools like Slack and Dropbox.
Event Marketing Software
Planning the event is just one piece of the process; you also need to get the word out! These marketing tools help you promote your event, stay in contact with attendees, distribute tickets, and house event information.
Event Operations and Engagement Software
Social Media and Promotional Tools
One of the most efficient and engaging ways to promote your event is via social media. But mastering social media doesn't need to be challenging or time-consuming if you use one of these apps.
Hootsuite: Use this social media dashboard to view all of your feeds in one place, schedule and automate posts, collaborate with teammates, and analyze your engagement.

MeetEdgar: This social media scheduling tool helps you save time by automating and recycling posts on Facebook, Instagram, Twitter, LinkedIn, and Pinterest.

Everwall: Display your social media feeds in real-time to encourage engagement at your event, including not only Twitter and Instagram posts, but also Slack, email, and SMS messages.
Other Marketing Tools
Sometimes software doesn't fit nicely into one category, but that doesn't mean it's not useful!
Ticketbud: Planning a ticketed event? Ticketbud is ideal for conferences or festivals with features for promoting the event, selling tickets, scanning or selling tickets at the event, and reconciling and reporting revenue.

Avochato: If your attendees, vendors, or exhibitors are overburdened by too many emails, text messaging may be a better way to stay in contact. Avochato's text message platform lets you automate text message campaigns and keep track of it all through Salesforce, Slack, or Zapier.
It's showtime! These systems and apps help you execute a great event from registration to fundraising to surveys.
Registration
Forget the pens and paper; digital registration systems make sign-ups or sign-ins easier than ever.
Regpack: This organizational solution includes a form builder, payment processing, coupon and discount capability, and customizable registration pages for any type of event or function.

Member Solutions: Ideal for recurring events or events that attract the same attendees again and again, Member Solutions offers a registration form tool, email marketing features, a payment processor, promo codes, and integration with your website and social media feeds.

Attendify: Attendify enables you to build customized registration pages and mobile apps for any type of event, plus an attendee database and reporting functionality.

Brushfire: This event management software allows you to manage and customize the entire online event registration and check-in process, including support for kiosks and seat assignments, in one central place. Brushfire also offers a mobile app and a platform for digital streaming.

Smartwaiver: Do away with the clipboards and paper forms and use Smartwaiver to digitize any waivers that attendees need to complete. Smartwaiver offers a tablet app and integration with your website.

Conference Tracker: This cloud-based registration makes sign-in seamless, with functionality for badge printing, online registration, attendance certificates, and a variety of reporting features.
Attendee Interaction Tools
Want to boost attendee engagement? Ask them what they're thinking! These interactive polling apps are fun and easy to use.
Kahoot: Create your own interactive quizzes or polls with this cloud-based tool. Participants can access the session via any web browser, and an impressive variety of customization options are available. 

Slido: Suitable for polls and live Q&A, Slido integrates nicely into in-person or virtual presentations. Audiences can engage by opening a link in any web browser, and the presenter can display results in real-time.
Event App Builders
Centralize your event information in a mobile app that attendees can access on the go with no coding required!
CrowdCompass: As part of the Cvent family, CrowdCompass is a nice complement to Cvent's event planning and management software. CrowdCompass' app builder offers a template library, lots of customization options, a dynamic event guide, engagement and networking tools, and integrations with registration and ticketing tools like Eventbrite.

EventMobi: This customizable event app tool lets you build an app to house all the information attendees need to know, from maps to agendas. EventMobi offers digital registration solutions and support for virtual events too.

AppInstitute Event App Builder: Choose from one of AppInstitute's templates to efficiently design your custom event app, upload and edit your content, and get it into the hands of your attendees. The app even supports ticket sales and automated alerts.

Guidebook: Guidebook's straightforward app building platform works for virtual or in-person events with plenty of customization and branding options, engagement tools like polls and maps, and integrations with tools like Salesforce and Mailchimp.
Fundraising
Planning a silent auction or charity event? Use these tools to easily and securely manage fundraising activities.
GiveSmart: This fundraising app is ideal for virtual and in-person events, with functionality that includes support for silent auctions, mobile bidding, ticketing, and donations.

OneCause: With a full suite of event planning tools, OneCause has everything you need to plan a fundraiser, from promotional tools to ticketing. You can manage auctions, online bidding, peer-to-peer fundraising, and more on the same platform.

Donorbox: Donorbox is a recurring donation platform that provides nonprofits with a better donation checkout process. We aim to help nonprofits connect with their donors and volunteers more closely by building the best donor management system in the industry.
Lead gathering
Leave the business cards in the previous decade; these lead gathering apps will help you collect and take action on contact information for potential clients or partners.
Akkroo: Designed for B2B trade shows and conferences, Akkroo helps you capture leads, convert sales, and calculate event ROI through its integrations with Salesforce, HubSpot, and more.

QuickTap Survey: Think of this app as your personal assistant during a trade show or networking event. Easily note down contact information for leads you meet, then export the data to Salesforce, Mailchimp, and more to take action.
Virtual Event Platforms
If you're feeling overwhelmed by the idea of planning a fully virtual event, you're not alone! As events switch to socially distant formats, a growing segment of virtual event software works with you to make digital events as powerful and meaningful as those in real life. 
Boomset: Ideal for hybrid or virtual events, Boomset offers registration page templates, a digital business card tool, network functionality, and support for live streaming, Q&A, breakout sessions, and more.

Highfive: This video conferencing software works equally well for internal meetings and large virtual events. Highfive lets presenters share their screens, stream a live event or presentation, or just use audio conferencing. The app integrates with Slack, Google Calendar, and more.

Hubb: Hubb enables you to produce wow-worthy virtual events with just as much sparkle as in-person functions through its virtual event lobby. The app includes a plethora of customization options, task automation, reporting, and support for live-streamed and on-demand content. 

Accelevents: Focused more on virtual "experiences" than uninspired traditional events, Accelevents' virtual event solution supports both live streaming and on-demand content, plus offers a website builder, ticket sales, marketing strategies, fundraising tools, seat assignments, reporting, and more.

Big Marker: This web-based virtual conferencing app makes webinars easy to host and attend. Big Marker's engagement tools also help attendees stay engaged through live Q&A, polls, and comments, plus the system's automation tools allow you to run the same webinar many times.

WorkCast: Suitable for webinars, webcasts, and any other virtual conference or event you can think of, WorkCast's solution offers a virtual content platform for up to 50,000 attendees. Engagement tools include polls and surveys, and WorkCast includes reporting functionality to help you maximize the event ROI.

On24: As one of the most interactive virtual event systems in the market, On24 offers more than 20 engagement options to keep attendees interested and high-tech analytics that help you understand their thoughts and behavior.

vFairs: If you want your attendees to have as close to an in-person conference or trade show experience as possible, vFairs offers the perfect solution. The software offers a Sims-like virtual event space where attendee avatars can mingle and network. Vendors can even set up custom virtual booths and host engaging webinars.
Event management software is crucial for hotel event managers to streamline and automate the planning process, manage events effectively, and deliver successful events. This software solution provides a range of functionality for different types of events, such as in-person, hybrid, and virtual events.
Using event management software, event planners can manage online registration and ticketing, payment processing, invoicing, attendee management, and engagement. The software provides event website templates, event scheduling, and project management tools that help to organize the planning process efficiently.
Real-time notifications, messaging, and polling features facilitate attendee engagement and ensure a better attendee experience. Event marketing and fundraising can also be managed through this platform by leveraging social media integrations and email marketing.
Cloud-based event management solutions such as Cvent, Bizzabo, and Eventbrite offer integrations with other software solutions, including CRM and sales tools like Salesforce and Hubspot, to create a comprehensive event management system. These integrations can automate post-event reporting and data management, making it easier to analyze event data and make informed decisions.
Event planning tools such as a mobile event app, floor plan management, and exhibitor management help to manage onsite events effectively. Invoicing, pricing, and ticket sales can be easily managed through the software, helping event organizers to save time and reduce costs.
Moreover, event management software offers templates for different types of events, including seminars, webinars, trade shows, and conferences, to create a seamless event experience. The software's functionality can also be customized to fit the specific needs of each event.
Leveraging event management software is crucial for hotel event managers to streamline the planning process, manage events effectively, and deliver successful events. It enables automation, real-time notifications, attendee engagement, and integrations with other software solutions. This software solution is an excellent investment for event planners, nonprofit organizations, and businesses looking to manage events efficiently and effectively.
Do you have a favorite event management app that we didn't mention here? Let us know!