Netflix Casting, Digital Games, and the Future of Digital Entertainment in the Hotel Room
By Gregor Herz
Last updated January 26, 2022
5 min read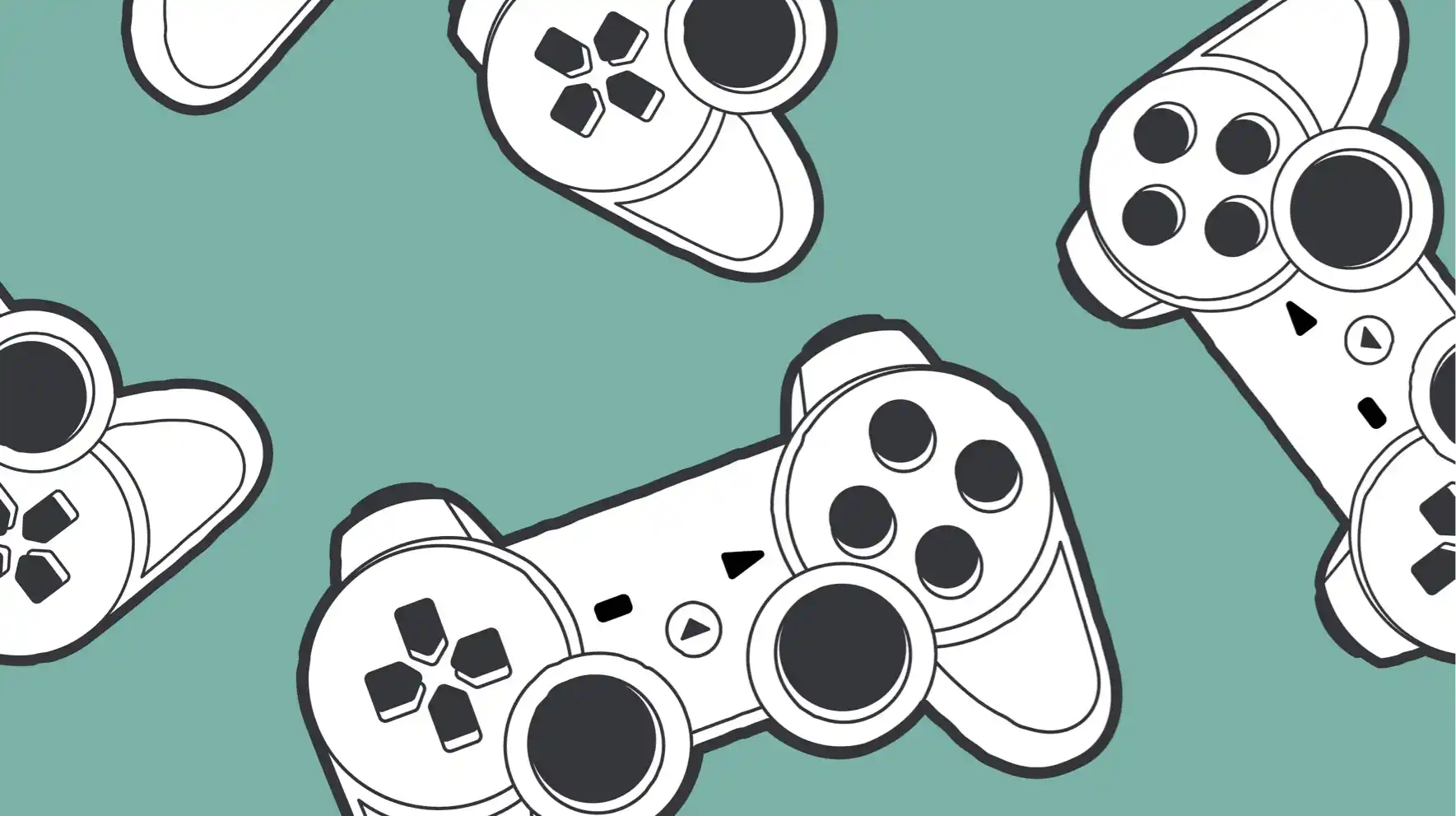 Keeping guests entertained has always been part of a hotel's requirements—especially at resort and leisure hotels. Evening entertainment, free cable TV, and on-site activities such as table tennis or pool were all classic hotel entertainment options, but what will the 21st century bring for hotel entertainment?
Outside the world of hotels, digital entertainment has grown to become the largest media industry in the world. The video game market is valued at a staggering $65 billion in the US this year alone, and Netflix earned a whopping $25 billion in revenue in 2020, and 2021 looks set to be another bumper year.
But, with such drastic changes happening outside of the hotel room, it's about time more efforts were made to bring entertainment like Netflix casting, digital games, and other forms of modern digital media to the hotel room. In this article, we'll highlight just how hoteliers can utilize modern digital media channels to improve the stay for hotel guests and bring the hotel experience in line with the modern world.
Bringing Hotel Rooms into the 21st Century
As things currently stand, hotel rooms usually have a TV with access to cable or satellite TV subscriptions, but beyond this, there's usually very little in hotel rooms to keep hotel guests entertained while they're there. Now, you may be asking, "why would a guest stay in a hotel just to spend their time in the room? Surely they'll spend most of their time outdoors?". This is a valid argument, but what if the weather is bad for their entire stay? What if they have young children who need to be constantly kept entertained? Or what if the idea of chilling out in a hotel room, catching up on their favorite Netflix shows, and ordering room service, is what appeals to them the most?
By assuming that there's a low demand from guests to have access to modern digital media in the hotel room, hoteliers are unwittingly losing out on the potential to drive revenue from in-house outlets. If hoteliers keep guests engaged and content in their hotel room, they're more likely to stay on-site, and maybe order room service or decide to eat in the hotel restaurant. This is a massive financial incentive for hoteliers to improve the level of digital entertainment in hotel rooms.
Casting Netflix and Other Platforms Straight to the Hotel TV 
With account-based streaming now being the preferred way for many people to consume their favorite shows, it opens up a new array of possibilities for hoteliers. Casting—when a user streams content from their personal device to another device like a TV—is a hugely popular form of watching shows on platforms such as Netflix, Amazon Prime, Hulu, and Disney+. However, due to security concerns over the possibility of guests' account details being stolen, many hotels don't offer this cutting-edge technology.
For hoteliers that really want to offer their guests a seamless experience, where they can continue watching Tiger King or The Queens Gambit in their hotel room from where they left off at home, there are some solutions out there. SuitePad's SuiteCast solution, for example, gets around the security issue by automatically logging out and deleting any user details data between guest stays, effectively overcoming one of the biggest blockers for this kind of technology.
By enabling guests to take their home streaming experience into the hotel room, hoteliers will demonstrate that they understand what guests really want—more control over their hotel stay experience. If guests want to spend their time adventuring outdoors, that's fine, but equally, if guests want to stay in their room, binge-watching The House Wives of Beverly Hills and ordering room service, there should be nothing stopping them!
Digital Gaming in the Hotel Room
Of course, watching TV isn't the only pastime people enjoy—gaming is now one of the biggest multimedia activities in the world. Yet, this is another feature that many hotel rooms lack. Access to high-speed internet and the development of state-of-the-art gaming systems means people can now fight dragons, play football, or race cars with their friends in a virtual world. So why haven't hotels adapted to add gaming to the hotel room experience?
One answer could be down to logistics. Many hotels lack the WiFi infrastructure necessary to enable high-speed gaming in all rooms. With the development of high-speed internet and 5G moving at an incredible rate, it won't be long before this barrier is overcome, but for the time being, this is a realistic barrier for hoteliers.
Another answer is that hoteliers currently have no way of ensuring that guest's details are kept private. Much like using a Netflix of Amazon Prime account, gamers store sensitive data on online profiles that allows them to play from wherever they are. The problem for hotels is that there are currently no solutions that allow guests to log into their Playstation, Xbox, or Steam account with the knowledge that they will be securely logged out. As gaming becomes equally as big as watching TV in the modern world, hotel tech companies will need to think of ways to bring high-quality gaming into the hotel room in a secure and convenient way. This is one area that we expect will develop in the next five years or so. 
However, not all guests crave fast graphics and online gaming. Many guest room solutions actually enable guests to play simple games in the hotel room—and they are very popular. The popularity of these simple yet addictive games just goes to show that there is a demand for gaming in the hotel room.
Data from SuitePad, which provides games on their guest room tablets, shows that many people still enjoy playing games as a pastime. The most popular game played on SuitePad devices in 2020 was Memory, which clocked up over 100,000 sessions among hotel guests using SuitePad devices. In second and third places came Sudoku and Chess which both clocked in at just over 76,000 sessions. Considering this was a year when fewer people were staying in hotels, these numbers suggest that there is a demand for more interactive entertainment options for guests in the hotel room. It also shows that despite being offered more modern games such as Angry Birds, many guests still prefer the timeless classics.
Providing Convenience by Giving Guests More Control
There are things hoteliers can do right now to make the in-room entertainment experience more convenient for guests. For example, centralizing some of the hotel room's features is a good example. Many people actually now use their smartphones to control their TV, and it won't be long before many TV companies phase TV controls out altogether—they're just another unnecessary piece of equipment cluttering people's homes. Using smart devices to control TVs also enables a much greater depth of control. For example, you can search for programs using filters such as genre and language, and you can have an overview of the TV schedule on your smart device screen rather than needing to flick through channels to find something to watch.
These solutions are already available for hotels. SuitePad TV Control is one example, but this feature is also popular across many in-room tech providers. For hotels that want to quickly improve the in-room entertainment experience that guests have at their hotel, this is a great quick win that can be implemented at short notice and for a nominal fee.
Breaking into the Digital Hotel Room Market
Although there are many options out there for hoteliers, it's important that they still offer some of the original in-room entertainment options that guests have come to expect. Right now, not everyone has a Netflix subscription, so hotels should still offer cable TV options. However, as more and more services continue to be offered on digital platforms, cable TV, and other legacy entertainment options will become obsolete. In this sense, investing in digital entertainment options for your hotel should be done sooner rather than later, as your competitors will soon be making these investments, and you don't want to be left behind at a time when the industry is going through such profound change.
If you're an enthusiastic and innovative hotelier, you'll need to start assessing your future hotel room entertainment options now. No doubt offering innovative entertainment ideas will drive business, but whether you are a hotel chain or an independent hotel, creating these high standards will make you and your brand an industry leader. If you're serious about offering better hotel room entertainment, now is the time to strike, because this space is soon to be one of the hottest areas in modern hotel technology.