Oaky Provides Oracle Cloud and Opera Cloud Property Management System Customers with Automated Digital Upselling
Oaky is Integrated with Oracle Cloud and Now Available in the Oracle Cloud Marketplace

Oaky, the leading upselling tool for hotels and a member of Oracle PartnerNetwork (OPN), announced today that they have achieved Integrated with Oracle Cloud Expertise. Oaky is now available in the Oracle Cloud Marketplace offering added value to Oracle Cloud customers. Oaky on Oracle Cloud Marketplace enables hoteliers to browse best-selling upsell offers, add personalised guest-facing deals to their platform, and promote upsell offers through perfectly-timed guest communication. Guests are in control of their own stay, and are able to add upgrades, special deals, and ancillary services as they see fit. Oaky has secured a 2-way integration with Opera Cloud Property Management System, which fully automates the administration associated with an Opera customer's digital upselling initiative, streamlining incremental revenue generation.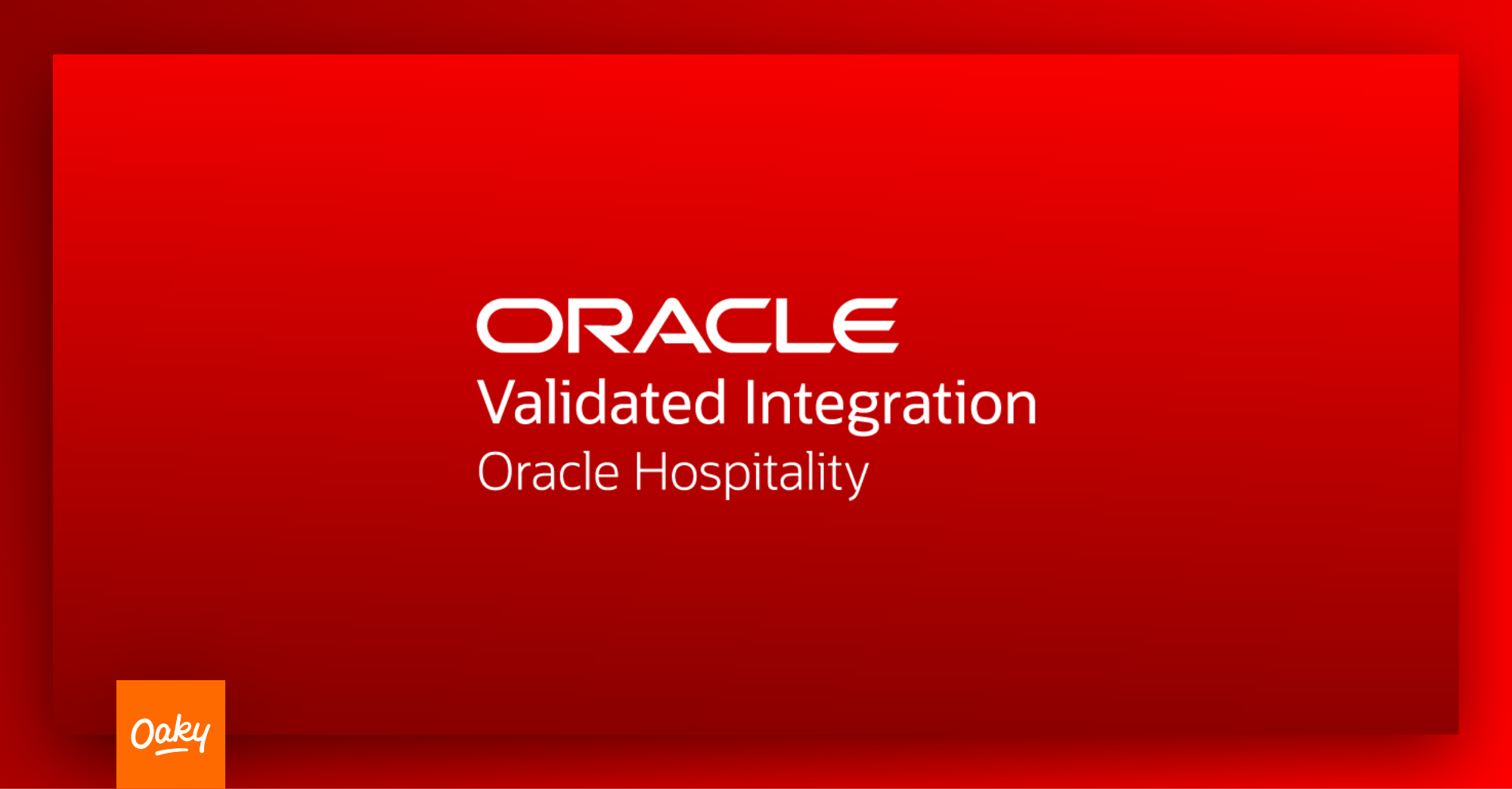 Integrated with Oracle Cloud, Oaky offers Oracle Cloud customers with these additional benefits:
Automated upsell emails sent to guests. A well-timed, personalised automated pre-stay email will be sent after Oaky receives guest reservation data, room inventory, and packages created in the PMS. 

Tracked availability of room upgrade inventory and services. Oaky eliminates manual work, only showing available deals. 

Option to personalise presentation of deals to various guest segments. 

Purchased upgrades and services automatically pushed into the Opera PMS.

Web app accessible through various channels—available through Oaky's emails or through third-party channels such as chatbots, omnichannel, CRM, and more.

No lost upsell opportunities.

If the two-way communication fails, an action notification is automatically sent to the hotel team to approve the deal. 
The Oracle Cloud Marketplace is a one-stop shop for Oracle customers seeking trusted business applications offering unique business solutions, including ones that extend Oracle Cloud Applications. Oracle Cloud is a Generation 2 enterprise cloud that delivers massive, non-variable performance and next generation security across a comprehensive portfolio of services including SaaS, application development, application hosting, and business analytics. Customers get access to leading compute, storage, data management, integration, security, HPC, artificial intelligence (AI), and Blockchain services to augment and modernize their critical workloads. Oracle Cloud runs Oracle Autonomous Database, the industry's first and only self-driving database.
"Our partnership and integration with Opera Cloud enable our customers to benefit from a fully automated, hyper-personalised upselling solution. In doing so, we are able to drive scalability and ultimately generate more profit back to our customers, which is more important now than ever before.," said Erik Tengen, Co-Founder, Oaky. "Oaky's participation in the Oracle PartnerNetwork with the Integrated with Oracle Cloud Expertise further extends our commitment to the Oracle community and enables customers to easily reap the benefits of Oaky. We look forward to leveraging the power of the Oracle Cloud to help us achieve our business goals."
"The cloud represents a huge opportunity for our partner community," said David Hicks, vice-president, Worldwide ISV Cloud Business Development, Oracle. "Oaky's commitment to innovation with the Oracle Cloud and quality execution to help our mutual customers receive cloud-enabled upselling solutions ready to meet critical business needs."
Integrated with Oracle Cloud Expertise recognizes OPN members with solutions that integrate with Oracle Cloud. For partners earning the Powered by Oracle Cloud Expertise, this achievement offers customers confidence that the partner's application is supported by the Oracle Cloud Infrastructure SLA, enabling full access and control over their cloud infrastructure services as well as consistent performance.
About Oracle PartnerNetwork
Oracle PartnerNetwork (OPN) is Oracle's partner program designed to enable partners to accelerate the transition to cloud and drive superior customer business outcomes. The OPN program allows partners to engage with Oracle through track(s) aligned to how they go to market: Cloud Build for partners that provide products or services built on or integrated with Oracle Cloud; Cloud Sell for partners that resell Oracle Cloud technology; Cloud Service for partners that implement, deploy and manage Oracle Cloud Services; and License & Hardware for partners that build, service or sell Oracle software licenses or hardware products. Customers can expedite their business objectives with OPN partners who have achieved Expertise in a product family or cloud service.
Trademarks
Oracle and Java are registered trademarks of Oracle and/or its affiliates.