September Hotel Bookings in Spain Off to Strongest Start in Five Years
SiteMinder's World Hotel Index shows that hotel bookings in Spain are at 116.3% of 2019 volumes

Data from SiteMinder, the world's leading open hotel commerce platform, has revealed that hotel bookings for September in Spain are off to their strongest start in five years. SiteMinder's World Hotel Index shows that hotel bookings in Spain were at 116.3% of 2019 volumes on September 1, 2023 – 10.8% higher than the global average. Among neighbouring countries, only Portugal was outpacing Spain's momentum, with hotel booking volumes that were 127.7% of 2019 levels.
As at the start of the month, more than half (53.5%) of all bookings at Spanish hotels in the two weeks prior were for stays in September, suggesting the keenness of travellers to enjoy the remaining weeks of Spain's summer by booking at the last-minute. The data also illustrated the continued popularity of Spain as a top travel destination among both international travellers and locals.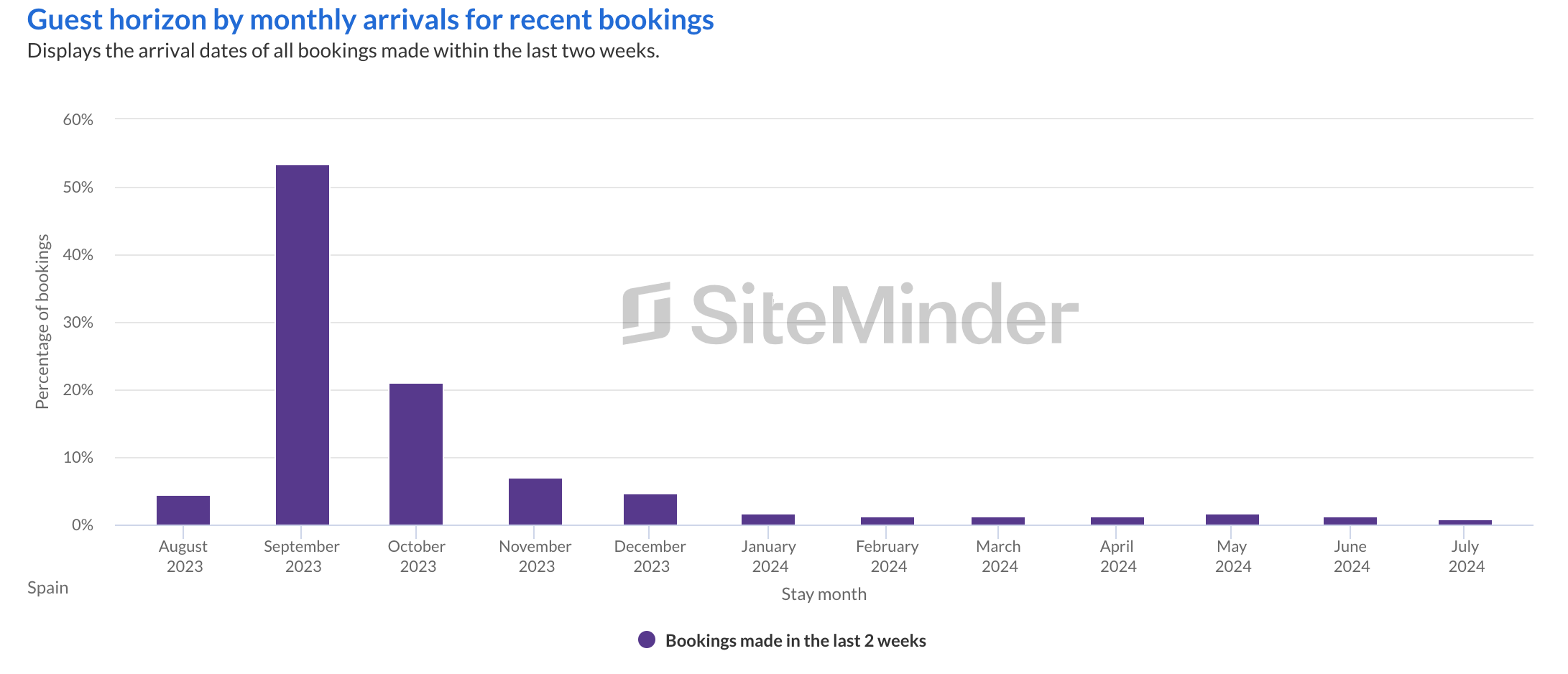 Hotel bookings are being led by international travellers who see the milder temperatures of September, and the smaller crowds, as an ideal time to travel in the country. SiteMinder's data showed that on September 1, 2023, two-thirds (66.2%) of expected hotel guests in September would be international travellers.
"It is pleasing to see international travel return so strongly to Spain. For hotels, this is an opportune time to assess their commerce technologies, to make sure they reflect modern traveller preferences and behaviour, especially as they relate to bookings, payments and communication," says Sara Padrosa, Regional Director of Spain at SiteMinder.