HT SCORE
74 out of 100
Hotel Tech Score is a composite ranking comprising of key signals such as: user satisfaction, review quantity, review recency, and vendor submitted information to help buyers better understand their products.
Learn more
Reviews Summary
Ranked #9 out of 40 in Reputation Management
Verified Customer Support
Qualitando's customer support processes haven't yet been verified by Hotel Tech Report.
Learn more
Qualitando Overview
Manage the relationship with your customer, prevent any complaints, send satisfaction questionnaires, convert the satisfaction of your guests into valuable reviews and many other tools to excel in communication and reputation. All in one platform! With Qualitando's functionalities you can: - Improve your reputation right away - Create a database of profiled contacts - Manage communication with yo...
About Qualitando
Founded in 2014 | Headquarters in | 12 employees
Qualiando is a CRM designed to create relationships with your customers and follow them in all phases of their Customer Journey: from quality questionnaires tha...
Pros & Cons
100% recommend
Expert Q&A and Partner Recommendations

Reputation Management
Social media, reputation management, guest reviews, hospitality, online reviews, restaurants, hotels, sentiment analysis, hotel marketing, and email marketing
Reputation Management
As part of the TrustYou Guest Feedback Platform, the reputation management solution helps hotels positively impact their hotel's online reviews and ratings. By better understanding their guest's needs, hotels can make improvements that drive revenue and lead to operational excellence.

Reputation Management
Earn more bookings with a comprehensive strategy for earning more positive reviews and ensuring professional responses to every guest review.
View Qualitando alternatives
Find the perfect fit
Want to find out if Qualitando is the best fit for your hotel?
Take the Quiz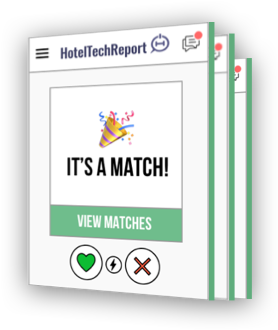 GETTING STARTED
Download the 2021 Reputation Management buyer's guide
Free download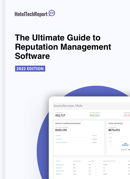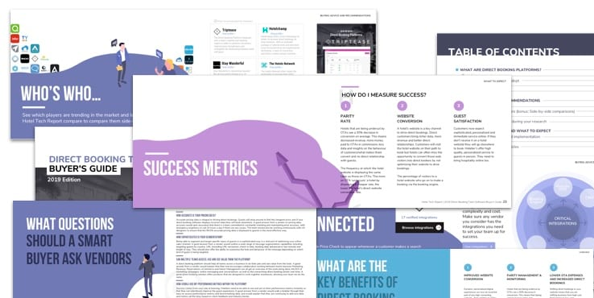 Alerts & Notifications
Corporate Reporting
Mobile Accessibility
Workflow Management
Competitive Intelligence
Sentiment Analysis
Social Media
Revenue Reporting
Reporting Dashboard
SMS text messaging
Multi-property Management
Case Management
MARKETS SERVED
North America
South America
Asia Pacific
Middle East
Africa
Europe
VERIFIED MARKETS
Low review volume alert
This vendor is 96% below the category average..
Declining share of voice
This vendor has fewer recent reviews than average compared to other top Reputation Management providers. It is advised that you ask for recent references before proceeding.
Qualitando Review:
An important collaboration with professionals in the tourism sector
Hotel manager from Resort in Costa Rei (Italy)
What do you like most?
1 Quality has made the relationship with the guest easier and more dynamic. 2 raised the standard in communication before, during and after the stay. 3 simplified and stimulated the guest to express a con...
What do you dislike or think could be improved?
QualITO has already developed the interactivity part, during the stay, between the guest, the hotel and the internal and external services. I am sure that forms for sending estimates could be prepared.
Qualitando Review:
very simple to set up, user friendly and gives results
CEO from Vacation Rental in Milano (Italy)
What do you like most?
great initial education on the instrument, helpful set up, great assistance and support in parameterization. the tool works. after 2 years use we see impressive results on monitoring and reviews performan...
What do you dislike or think could be improved?
additional API required for the web app in order to automate the upload of information from the PMS to the web app content
Qualitando Review:
The best solution for my needs
Business Analysis & Organization from Serviced Apartment in Milan (Italy)
What do you like most?
The system is very simple to be self installed, very user-friendly. In any case Qualitando has a very knowledgeable and helpful customer service and the post sales team is very available. The design and...
What do you dislike or think could be improved?
To date, I have not had any elements of low quality or disservice for which I felt it necessary to make a complaint.
Qualitando hasn't disclosed their pricing plans. It is advised that you ask for a reference to ensure competitive pricing