HT SCORE
100 out of 100
Hotel Tech Score is a composite ranking comprising of key signals such as: user satisfaction, review quantity, review recency, and vendor submitted information to help buyers better understand their products.
Learn more
Reviews Summary
Ranked #1 out of 39 in Reputation Management
Verified Customer Support
GuestRevu has opened its internal systems to Hotel Tech Report and earned the Verified Support Certification.
Learn more
Most popular for
Luxury Hotels

65 verified reviews

Extended Stay & Serviced Apartments

10 verified reviews

Limited Service & Budget Hotels

9 verified reviews

RV Parks & Campgrounds

4 verified reviews

Airport/Conference Hotels

Leader: TrustYou

City Center Hotels

2 verified reviews

Vacation Rentals & Villas

1 verified reviews
GuestRevu Overview
• Try GuestRevu LITE • Free Forever • guestrevu.com/get-guestrevu-lite • Through automated guest surveys, review collection and consolidated reporting, we help busy hospitality professionals to listen, learn from and earn from their guests (request a demo on our website, linked below). GuestRevu is focused on making your life easier and saving you time with TripAdvisor and Google integrat...
About GuestRevu
Founded in 2014 | Headquarters in United Kingdom | 22 employees
Pros & Cons
94% recommend
Expert Q&A and Partner Recommendations
Question:
What does this product or service do well?
Answer:
The GuestRevu Products provide one of the most vital pieces of information for a potential guest choosing their Hotel. One of their products , the Reputation Management tool manages all of the previous guests reviews.
by David Byrne (AskSuite) on December 15, 2021
See more answers (13)
Question:
What differentiates this product or service from the competition?
Answer:
GuestRevus products are easy to use, easy to integrate and easily manageable. This makes the collobartion of all the Hotels reviews a simple process but yet very effective. The team are also very easy to deal with.
by David Byrne (AskSuite) on December 15, 2021
See more answers (13)
Question:
Based on your experience with this product or service, if you could give one piece of advice to a hotelier considering this product or service, what would it be?
Answer:
My advice would be to get full visibility of the product, i.e a Demo. The Demo will show. you the power of the tools to enable your Hotel to present the reviews and Surveys to the potential clients and past clients.
by David Byrne (AskSuite) on December 15, 2021
See more answers (13)



+ 11 recommend

Reputation Management
Social media, reputation management, guest reviews, hospitality, online reviews, restaurants, hotels, sentiment analysis, hotel marketing, and email marketing

Reputation Management
As part of the TrustYou Guest Feedback Platform, the reputation management solution helps hotels positively impact their online reviews and ratings. By better understanding their guest's needs, hotels can make improvements that drive revenue and lead to operational excellence.

Reputation Management
TRACK & ANALYSE YOUR E-REPUTATION
View GuestRevu alternatives
Find the perfect fit
Want to find out if GuestRevu is the best fit for your hotel?
Take the Quiz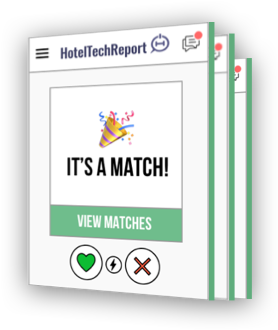 GETTING STARTED
Download the 2021 Reputation Management buyer's guide
Free download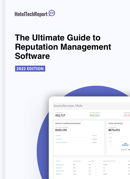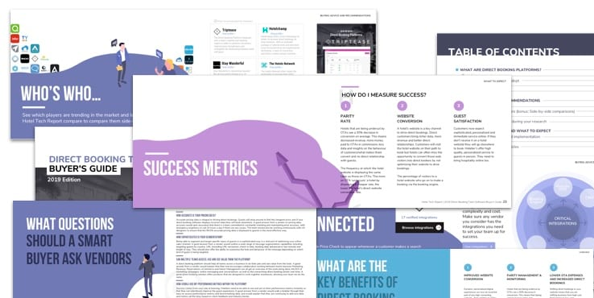 MARKETS SERVED
Antarctica
Oceania
North America
South America
Europe
Asia Pacific
Middle East
Africa
VERIFIED MARKETS
South Africa
United Kingdom
Kenya
United States of America
Ireland
Cambodia
Botswana
Zambia
Mauritius
Namibia
Greece
Zimbabwe
Tanzania
Poland
France
Mexico
Malawi
Uganda
Switzerland
Thailand
Belgium
Congo (Brazzaville)
Ghana
Seychelles
Vanuatu
Australia
Indonesia
Germany
Sierra Leone
Romania
Italy
Rwanda
Mozambique
Declining share of voice
This vendor has fewer recent reviews than average compared to other top Reputation Management providers. It is advised that you ask for recent references before proceeding.
GuestRevu Review:
Toolbox on the go
What do you like most?
Ease of use and the complete and relevant information always at hand to get a birdseye view of what is happenning on the property.
What do you dislike or think could be improved?
Have GuestRevu "light" available for smaller properties at a more affordable price. After introducing GuestRevu to some smaller properties, the need was identified, As all of them were interested, but pri...
GuestRevu Review:
GuestRevu feedback
General Manager from Resorts in Komatipoort (South Africa)
What do you like most?
Departmental strategy stimulation understanding your guest Instrumental for training the Team maintenance of key areas.loyalty from a Guest through quick response One unified messaging review
What do you dislike or think could be improved?
more detail understanding of the guest description positive or negative, , per categories offered , rated comp sets could be more according to fair amount of reveiews made, for example needles lodge in Ko...
GuestRevu Review:
Professional Excellence
General Manager from Luxury Hotels in Port Alfred (South Africa)
What do you like most?
Receiving guest feedback is crucial to any Hotel Operation i.t.o. continuous improvement of service levels through highlighting strengths and weaknesses and thus enabling management and staff to take appr...
What do you dislike or think could be improved?
Honestly nothing at this stage. Especially since they improve the system to keep with the constantly evolving tech world every year.
GuestRevu Review:
Easy and informative
General manager from Extended Stay & Serviced Apartments in Johannesburg (South Africa)
What do you like most?
Easy to use, In-depth reports , one stop review shop. A comprehensive platform to assist with upgrading service and excellence.
What do you dislike or think could be improved?
Allow for five competitors free. Hotels normally judge against five instead of the three currently offered. Cluster important sectors such as welcome, sleep/room and checkout
GuestRevu Review:
Optimal system to manage your hotel's reputation
MB from Hostels in Cape Town (South Africa)
What do you like most?
- provides real time notification of reviews, providing sufficient time to try and resolve - great way to encourage our guests to complete a review on their experience - nice way to track your reputatio...
What do you dislike or think could be improved?
- the way end of month reviews are included in monthly reports. Average scores change after a few weeks, which causes confusion when doing comparisons with previous months
GuestRevu Review:
Great Tool
Brand Lead from Hostels in (Thailand)
What do you like most?
Great tool to see all your reviews from all sites online, As well as the guest survey, we love this tool as its just one login to reply to all reviews and can share with the team.
What do you dislike or think could be improved?
All good so far no major issues with the system sentiment is learning all the time, but that is understandable
Freemium (hotel can trial for free)
free product tier
Implementation fee
Less than $1000
Monthly subscription (/room/month)
$3/room/month - $6/room/month