What is a Building Management System?
By Jordan Hollander
Last updated February 16, 2023
5 min read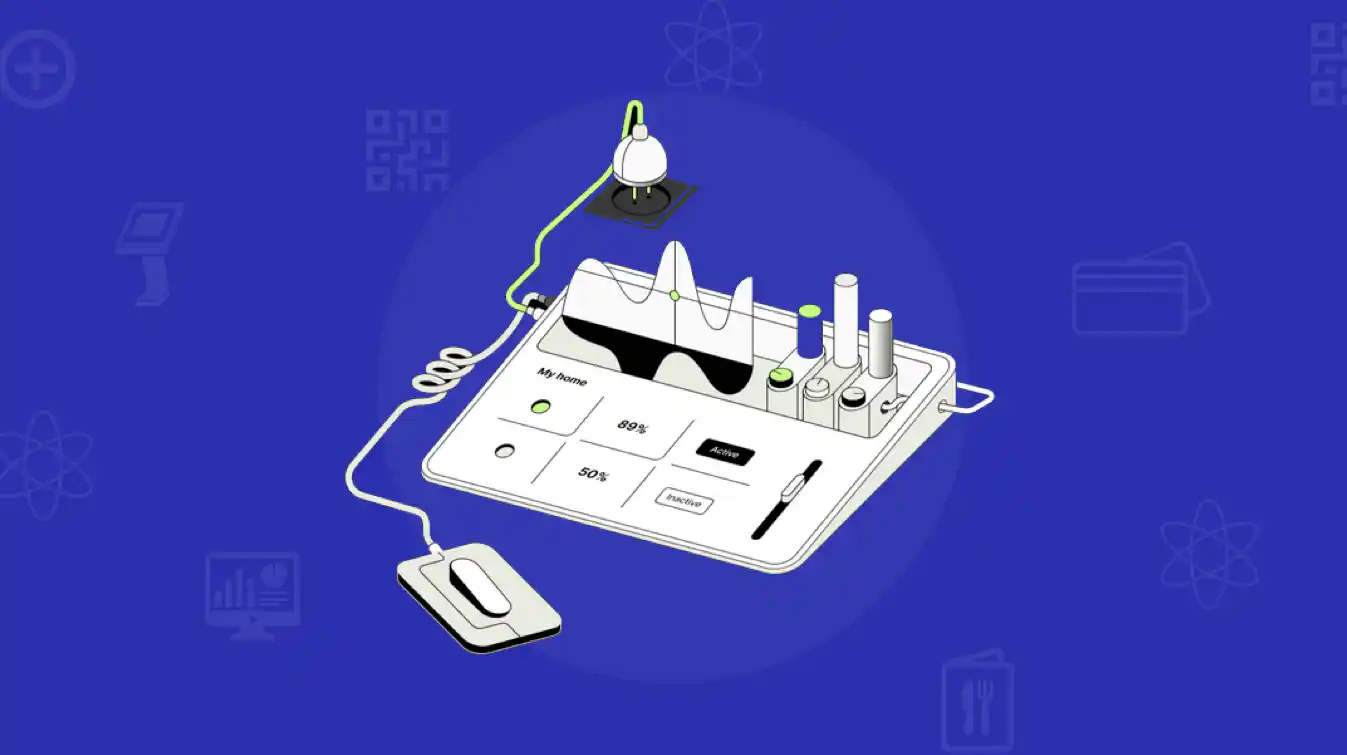 Are you searching for a solution to lower your hotel's energy costs and usage? Building owners need an efficient way to manage HVAC equipment, smart building devices (internet of things / IOT), lighting controls, security, and access control at your hotel as you operate with a leaner team than in the past?
A building management system is critical for large hotels and other commercial buildings with complex mechanical and electronic operations that have high energy consumption. Energy efficiency through smart control systems can save large buildings thousands (and sometimes millions) of dollars per year.   BMS systems are at the core of any building operation and preventive maintenance facility management strategy.
The benefits of using a building management system aren't limited to only the engineering team; using a building control system can reduce your utility costs, eliminate hours of manual work, improve sustainability efforts and even boost your guest reviews. In this article, we'll explain the features and potential benefits of using a building management system so you can decide whether a BMS is right for your hotel.
Building Management System Definition
You've probably heard of companies like Honeywell, Telkonet and Verdant but you may still be wondering, what is a building management system in the first place? 
Before we dive into the features and benefits, let's define this term. A building management system is a computer program or app that controls various electronic and mechanical equipment and systems in a building. 
A building management system is also known as a building automation system. A BMS can control lighting, HVAC, fire safety, and energy use. The BMS also has an analytics module to track usage and can be monitored in real-time.
Building Management System Features (+How it Works)
A building management system acts as "mission control" for the physical building that your hotel occupies. More sophisticated and modern building management systems can be controlled from a dashboard on your computer, and simpler building management systems have controls on an interface a bit like a more complex version of your security system at home. A computer-based interface is generally more user-friendly since the graphics and navigation are better than a standalone device. Regardless of whether the controls are on your computer or a separate device, the interface comes with security features, like password protection, and the ability to configure daily or seasonal schedules for the connected utilities or systems.
The BMS has connections to various systems throughout your building, and a main advantage of a BMS is that you can control these systems from one interface. Common functionalities include:
Lighting: The BMS can turn lights on and off, and it can track usage so you can see how much energy is consumed by your lighting system. The BMS can alert you when light bulbs need to be replaced, and you can set up lighting schedules to automatically turn on exterior lights at night, for example.

HVAC: Heating, air conditioning, and air handling systems can be controlled from the BMS. Like with your lighting system, you can monitor usage and get alerts when HVAC systems need maintenance. 

Security: The BMS can integrate with your security cameras and alarm system for real-time monitoring and management. 

Access: Hotels have a lot of access components, like guestroom locks and doors to amenities like pools and parking garages. The BMS can monitor activity at these access points so you can analyze amenity usage, for example, or automatically shut off access during hours when the amenity is closed.

Fire safety and sprinkler systems: These emergency systems can be connected to the BMS too, but only for monitoring purposes. In most buildings the fire alarm panel is still the best place to control emergency use of elevators, fire doors, and ventilation systems.
Benefits of a BMS
A BMS is some impressive technology, but it offers more benefits than just a fancy interface. Implementing a building management system can bring tangible results not only to your bottom line, but also in terms of guest satisfaction and your hotel's environmental impact. Let's explore the key benefits:
A more comfortable experience for your guests and employees. By configuring daily and seasonal schedules for climate control, lights, and air quality, you can ensure that everyone in your hotel is comfortable around the clock. For example, you can schedule the air conditioning to turn on in the gym during opening hours, but to turn the fan even higher during peak gym hours when the space is more crowded. Similarly, you can schedule the kitchen exhaust system to kick into high gear during the busy periods at your restaurant.

Easier to control than standalone systems. It sounds simple, but using one integrated system has a lot of benefits over separate standalone systems. New employees can benefit by only needing to learn how to operate one system, the BMS, versus needing to learn how to control the HVAC system, the lighting system, the security alarm system, and more. In addition, the BMS interface may be more user-friendly than legacy standalone systems, making performing tasks in it quicker and reducing the risk of human error.

Better energy management can reduce utility costs and extend the lifespan of your system. Scheduling lights to turn on and off is much more efficient, and cheaper, than leaving lights on all the time or relying on employees to manually turn them on and off. Real-time monitoring also flags issues early; the system will alert you about an old air filter rather than waiting until the filter fails, for example.

Better energy management can also help to reduce your carbon footprint. In addition to being more efficient in terms of staffing and utility costs, getting insight into your energy usage helps you reduce usage in ways you might not have otherwise known about. For example, if your gym is open 24 hours, but the BMS helps you understand that nobody uses the gym between midnight at 5am, you can schedule the air conditioning to turn off and the lights to dim during that time, which saves money and is better for the environment.

Integrations with other systems drive additional value. Similar to how your property management system can integrate with a business intelligence system or accounting software, your BMS can connect to other systems for a seamless flow of data. A popular integration is with a business intelligence application so that you can slice and dice the plethora of data that the BMS generates about utility usage and logs of electrical or mechanical events. These integrations help you turn BMS data into actionable insight.
How to Select a Building Management System for Your Hotel
Before starting to shop around for a building management system, you'll first want to determine whether you need one in the first place. For small and medium hotels, a BMS is expensive, and it might offer functionality that you will never use, based on the size of your building. 
The commonly accepted threshold for BMS needs is around 50,000 square feet, so if your hotel is smaller than that size, you can probably operate well with standalone systems. The automation and monitoring features of a BMS can be realized through standalone systems like smart thermostats or smart lighting, so you can still achieve many of the benefits above.  For buildings over 50,000 sq. ft. with large power systems, intelligent building solutions can deliver significant decreases in operating costs and strong returns.
Once you've determined that a BMS makes sense for your hotel, you'll want to set your budget, plan for an installation schedule, and organize training on how to use the system for your employees. Building management systems aren't cheap, although the potential energy savings and efficiencies help to knock the cost down over time. Installation of on-premise systems range from $2.50 to $7 per square foot, on average, and cloud-based systems are generally a little less expensive. If wiring or hardware needs to be installed, you might need to take rooms out of order or even close the hotel for a few days during the installation process, which is a factor to weigh into your budget calculation too. In addition to price, it's worth assessing whether you want hands-on customer support from the BMS support team, and whether the BMS has integrations with software you already use. With all these factors in mind, you can make an educated purchase decision. 
Still have questions about building management systems? Let us know!