Revenue Management Strategies: Tactical vs. Strategic
By Jordan Hollander
Last updated January 26, 2022
5 min read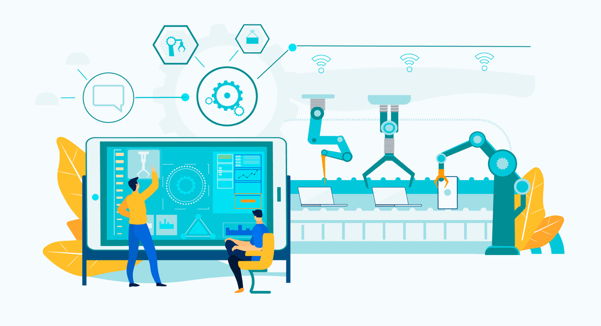 What does your vision of revenue management strategy of the future look like? Running advanced space tourism purchase promotions on Mars hotels or last-minute deals on spaceship cabins? Okay, maybe we can't predict that far ahead, but we can help you overcome tough economic conditions and make the most of periods of uncertainty. If you've ever felt overwhelmed by everything you need to handle on a daily basis or frustrated that your hotel isn't hitting its strategic goals, we'll show you why shifting away from tactical revenue management is the key to success in the long term.
This article will uncover why strategic revenue management is so important, and how by switching to a more strategic focus, you can reach your goals without relying on last-minute, reactive tactics. In light of the current COVID-19 crisis, we'll look at lessons learned from the periods after 9/11 and the 2008 recession to help you work toward strong rates and occupancy in the future.
Evolving Strategies of Revenue Management
Before we jump in the time machine, let's explore the differences between strategic and tactical revenue management. What do the two terms mean? Can you have one without the other?
Strategic revenue management, as you may have guessed, refers to your overall revenue management strategy. Strategy has a more long-term focus, and it involves a roadmap to reach a target. For example, your goal might be to increase ancillary revenue or shift share away from OTAs toward your direct channels, and your strategy outlines how you'll get there.
Tactical revenue management, on the other hand, refers to the specific actions you take. If your goal is to drive ancillary revenue, then tactics might include setting up packaged offers with F&B credits or sending email blasts that advertise your spa specials. For many revenue managers, tactics also include setting last-minute discounts or releasing rooms to opaque channels in an effort to book any additional rooms on short notice.
Of course, you can't achieve your strategic goals without actually putting your tactics into action, so both types of revenue management are necessary. However, many revenue managers - maybe including yourself - spend so much time on the tactical piece that they don't have the time or energy to focus on the bigger picture. The strategic revenue management tasks often get pushed to the bottom of your to-do list as tactical tasks that seem more urgent take priority.
The Future of Hotel Revenue Management
The hotel industry, like the economy as a whole, is cyclical. As the economy gets stronger or weaker, so does the demand for hotel rooms. We witnessed the first major hotel industry shakeup after 9/11; during this period of decreased demand, revenue managers became more integral players in hotel operations, and their responsibilities grew to involve both tactical and strategic tasks.
The COVID-19 pandemic reminds us of the dip in demand after 9/11, except for two key differences: the demand for hotel rooms now is significantly less than after 9/11, and technology is much more advanced today, nearly 20 years later. As a result,  innovative revenue management systems allow us to automate many tactical tasks, and revenue managers' strategic minds are needed more than ever to find creative solutions to get hotels through these tough times. Based on the hotel industry's post-9/11 restructuring, we will likely see revenue management roles and teams that have different responsibilities in a post-COVID-19 world.
When demand is low, all we can think about is getting heads in beds. It's tempting to throw out our strategic revenue management playbook and grab whatever tactics we can get our hands on. Slashing rates and giving away free nights might seem like good ideas in the short term, but if we look at rate and occupancy trends during the period after 9/11 or the 2008 recession, we discover that these aren't good ideas at all. Deep discounting actually makes it more difficult to build rates back up since travelers get used to paying cheap rates. The best course of action is to listen to your revenue management system's recommendations and automate the tactical side as much as possible.
Instead of jumping to short-term "wins" that could hurt your performance in the long run, revenue managers benefit from using a slow period to focus on strategic revenue management. Revenue managers should take the hotel's entire value proposition into account when setting rates, being mindful of the opportunities they can create for other departments by offering value adds (F&B credits, for example). It's also prudent to only make rate adjustments for dates that you're absolutely certain will be affected by decreased demand; you don't want to sell discounted rates too far into the future in case demand rebounds by then.
What's Needed for Strategic Revenue Management?
Just like running a hotel, you can't do strategic revenue management entirely on your own. Revenue managers that apply strategic revenue management effectively know how to leverage both technology and people within the hotel to achieve their goals.
People
Though revenue managers are known for their analytical know-how and razor-sharp Excel skills, strategic revenue management offers the perfect chance to hone your people skills. How do your colleagues fit into good strategic revenue management?
Get everybody on board: Before you launch any type of revenue management strategy, you need to get buy-in from your colleagues - especially the executive team. They must understand why you're choosing certain strategies and what the long-term impact will be. If an ownership group is involved, you can even mention how solid strategic revenue management will boost their overall return on investment and make the hotel more profitable. Once everyone understands the strategy, then you'll have the support and resources you need to put your plans into action.

Incorporate other departments: It's easy to think that strategic revenue management is only something that concerns the revenue, sales, and rooms departments. But, in reality, a comprehensive revenue management strategy can include (and benefit!) every department on property. Is one of your goals to increase ancillary revenue? Then you can collaborate with the food and beverage team on some mouth-watering special offers.

Lay out a plan: Strategic revenue management involves planning and predicting what you need to do to hit your targets. But in order to create a good plan, you need to do some serious brainstorming. Together with your team, block a few hours on your calendars on a regular basis so you can get in the habit of setting aside your daily distractions to focus on the bigger picture. Thinking about your hotel's position in the market, your services and amenities, major events in your area, and more. How can you maximize these factors? Once you understand where your hotel is currently, you can determine some strategic goals and formulate a concrete plan to reach them. It's also helpful to include milestones and points where the team can check in with each other to keep progress moving along.
Technology
But people aren't the only component in strategic revenue management - especially not when the people are as busy as you are. Revenue managers need high-tech tools and innovative systems to help them glean insights from data and streamline daily tasks.
Automate, automate, automate! Let technology handle the tactical piece while you focus on strategic revenue management. A successful revenue manager uses a revenue management system like IDeaS to automate tasks like pulling and sending reports, making rate changes, and distributing rates to various channels. Think of your revenue management software as your trusty sidekick, there to assist with routine tasks and free up your time for more important things.

Dig into big data: Revenue management software can also reveal information about your market, your competitors, or your guest behavior that you can use to shape your strategy. Especially after a market downturn, you'll want to have a pulse on not only your competitors' rates, but also the demand for your market as a whole. You don't need to spend your valuable time doing research; a technology solution like IDeaS can provide real-time insights based on market data.
Although we like to try, we can't predict the future, nor can we anticipate exactly when the next slow period will creep up on us. But by making strategic revenue management an integral part of your hotel's operations, you will be better prepared to weather the storm and less inclined to jump to impulsive tactics. When you focus on a strategy that reflects your hotel's value as a whole, you can reach your strategic goals, which, in our opinion, is the best vision of the future of revenue management.