Hotel Revenue Management: Boost Your Hotel's Topline Revenue with Effective Revenue Management Strategies
By Jordan Hollander
Last updated February 14, 2023
25 min read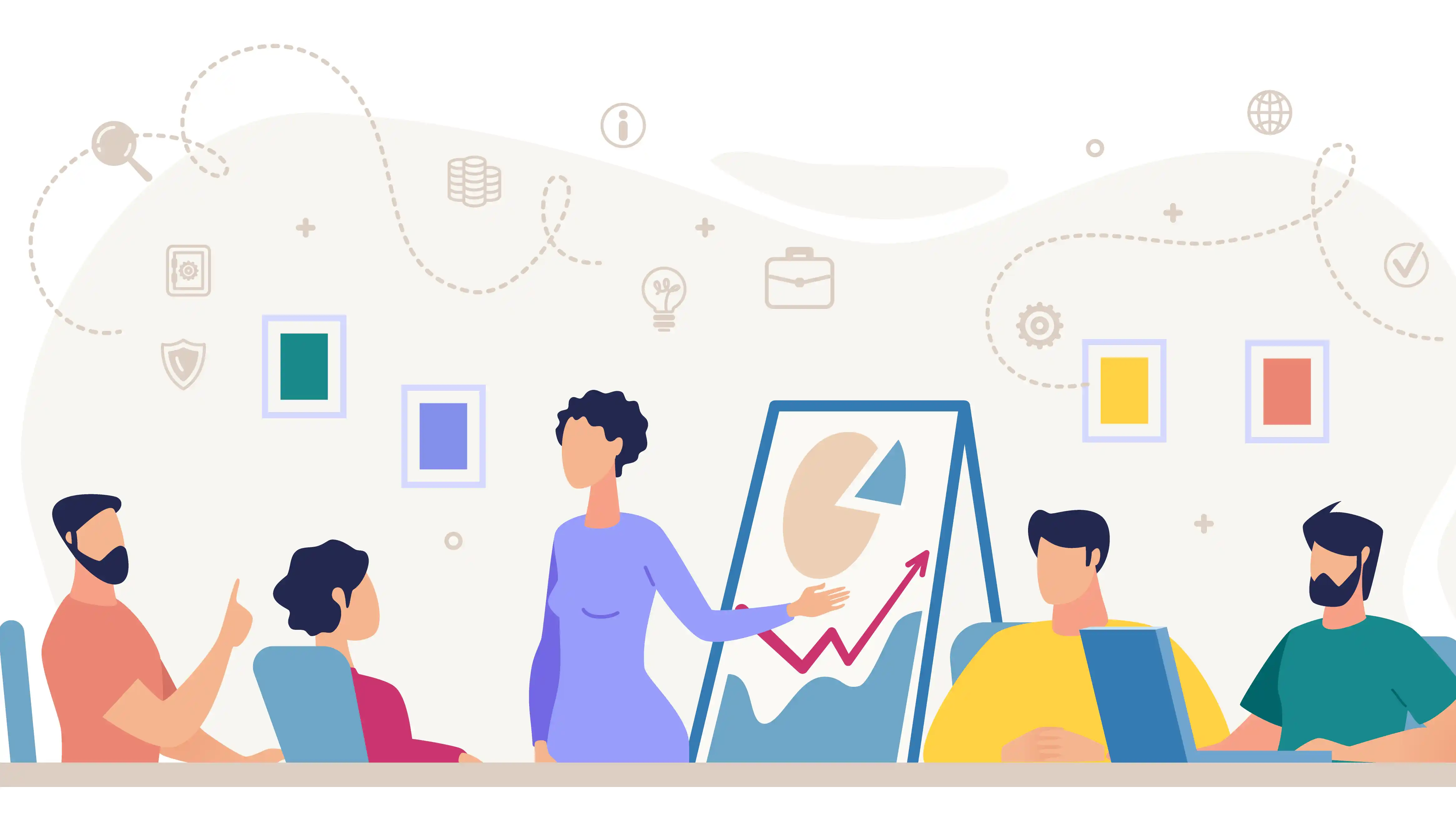 Hotel revenue management is critical to running a profitable hotel business because it allows hoteliers to optimize their revenue opportunities by implementing effective pricing strategies, forecasting demand, and managing inventory. Revenue management strategies in the hotel industry are essential for maximizing revenue and profit, especially given the market trends and the proliferation of distribution channels like OTAs and direct bookings. The right pricing strategy can help hotels maximize revenue per available room (RevPAR) and average daily rate (ADR) while maintaining high occupancy levels. By leveraging historical data, demand forecasting, and length of stay, revenue management systems (RMS) can enable real-time optimization of pricing and inventory, helping hoteliers to set the right price for the right guest at the right time. Effective revenue management can also help hoteliers to upsell ancillary services and amenities, enhancing the guest experience and driving revenue growth. Key performance indicators (KPIs) such as TrevPAR and GOPPAR can be used to benchmark hotel performance and measure the effectiveness of revenue management strategies. By tracking and analyzing metrics, hotel owners and full-time revenue managers can continuously optimize their revenue strategy and distribution strategy. Certifications in revenue management can also help independent hotels and hospitality businesses to develop a competitive edge in the marketplace. Ultimately, hotel revenue management is critical to hotel operations and hotel performance, enabling hoteliers to capitalize on revenue streams, adapt to market conditions, and stay ahead of the competition.
The hotel revenue management space is changing quickly with the rapid advance of new digital tools, methodologies and data sources available.  Major shifts in data science, algorithm development and artificial intelligence make it hard for even the most experienced revenue managers to keep up with the latest developments.
In this guide to all things revenue management, we'll cover everything from the history of revenue management to the best revenue management software, career and education options, revenue management strategies and important terminology.  We also will continue to keep this guide up to date as the market shifts so feel free to bookmark this page as a resource to come back to every few months.
Whether you're considering a career in hotel revenue management, have recently embarked on one or work in another area of hotel management and want to better understand the field, our guide sets you up with the foundation you need for a successful career in revenue management!
What is Revenue Management?
A lot has changed since the first revenue management system was put into place in the late 1980s. Today's technologies are far more sophisticated, able to capture  and analyze massive datasets to deliver pricing recommendations in real-time.
Given this complexity, today's revenue managers are commercial leaders that bridge between marketing, sales and operations at your hotel. They act as the glue between departments to ensure that a hotel is getting the most it can from its asset across all market conditions, navigating an increasingly complex distribution landscape to optimize revenues.
"Revenue management is selling the right room to the right client at the right moment at the right price on the right distribution channel with the best commission efficiency." -Patrick Landman, Xotels
In an ideal situation -- one that produces maximum revenue -- the hotel room is priced as close to that maximum amount as possible without setting too high of an expectation or sending prospective guests to a cheaper competitor. To determine the ideal price, revenue managers use an RMS (revenue management system) to analyze a hotel's available supply, in-market and property-level demand, as well as a consumer's price sensitivity and demographics such as business/leisure and loyalty/transient).
Today's revenue managers need these four components to build the foundation for successful hotel revenue management:
Compset: Competitors' rates are also a critical input for setting the best rates (comp set rates), as those prices shape the consumer's perception of the "right price" for a given stay. Together, these inputs provide a valuable baseline for hoteliers to optimize rates. 

Value analysis: A value analysis puts your property in context among your competitors by comparing its location, property amenities, bring quality and reviews against those of your compset. Once you can visualize value, you can better position your property in the eyes of potential guests.

Rules and alerts: Technology empowers revenue managers with  automation. Most modern software allows you to set up rules and alerts to support your strategy in an automated fashion. These rules and alerts keep your strategy on track 24/7 and  make for a real-time responsive revenue management discipline.

Routine and habits: Powerful routine and habits can be to unlock revenue management genius. Revenue managers with daily habits maintain visibility and control over their strategy and make tweaks on the fly to ensure alignment between property strategy and how your software functions.
What is revenue management? In short, it's the practice of selling the right room to the right guest at the right price at the right time. But before you can begin to formulate revenue management strategies, you'll need to gain a solid grasp of the underlying principles that make revenue management work in practice. These fundamentals are relevant to any industry in which revenue management can be applied: not only the hotel industry, but also restaurants, concert venues, airlines, and more. Knowledge of these key basics will enable you to make more strategic revenue management decisions.
Capacity: Whether you're thinking about revenue management in terms of a hotel, a restaurant, or a stadium, capacity will always be a factor in your strategy. Capacity is a defined number of units available to sell during a given time period. For a hotel, capacity would be the number of rooms available to book on a given night. Meeting space, however, might have more flexible capacity constraints if a meeting room can be divided into more, smaller rooms or if the configuration of tables and chairs can change. 
Variable costs: Operating costs fall into two buckets: fixed and variable costs. At a hotel, fixed costs, such as staff salaries, building rent, and property taxes, are the same no matter how many rooms are occupied. On the other hand, variable costs, or marginal costs, vary based on how many rooms are filled. These costs include the housekeeping wage for the time to clean the room, replacement of in-room amenities, laundry expenses, and more. Hotels typically have low variable costs, meaning the cost of filling a room is much lower than the fixed costs, so revenue managers have more flexibility to adjust rates. As a revenue manager, you should know the variable cost of a room at your hotel so you can set rates accordingly.
Perishable inventory: The concept of perishable inventory means that inventory is only sellable until its "expiration date," after which it has no value. In the hotel industry, this means that a reservation for the night of September 1 only has value until September 1; on September 2, you cannot sell that room night anymore. Although it might be tempting to jump to the conclusion that you want to sell every single room night before the check-in date, it doesn't mean you want to accept reservations at any price. A good revenue manager strikes a balance between the number of rooms sold on a given night (occupancy rate) and price. This balance depends on the overall priorities of the hotel: is occupancy or profitability more important? 
Market segmentation: Market segmentation relates to the "right guest" component of the revenue management definition, and it allows revenue managers to set different prices for different types of guests. Segments might be broad categories like "leisure guests" and "corporate guests," or more narrow cohorts like "weddings" or "sports teams." But defining segments isn't always straightforward; you'll want to ensure that segments aren't too big or small (i.e. you don't want 80% of your revenue coming from any one segment) and that your segments evolve over time. Segmentation can even exist within channels, like splitting Expedia guests into business and leisure segments. Drawing clear lines between segments is important because you don't want one segment to be able to book rates intended for another segment.
Willingness to pay: Sure, it's impossible to predict the future, but a good revenue manager should be able to estimate how much a guest is willing to pay for a room at their hotel. This willingness to pay is directly related to the hotel's value proposition, though market demand and supply play a role too. To inform your revenue management strategy, you should ask, "what is the value a guest puts on a room?" during a given period. This perception of value changes over time; a room at a beachfront resort in Florida is "worth" more during the winter season when travelers want to escape the cold weather up north. During the summer, the same room is valued less. 
Varying demand over time: Just as willingness to pay shifts over time, so does demand. In fact, demand changes by the week or even day, and for restaurants demand can even vary by time of day. High seasons and low seasons is a basic way to think about this concept, though savvy revenue managers will look at a plethora of trends from air travel schedules, conferences, holidays, sporting events, school breaks, and more to truly understand the highs and lows of each month, week, and day. Demand can also vary by segment; during the pandemic, for example, a hotel's wedding segment might have slowed significantly while the traditional leisure segment saw less of a decrease. In this case, the hotel might need to find a new segment to replace the expected volume of business from wedding guests.
Next, let's build upon the fundamentals to put revenue management into practice. Structure, quantity, and price are the key elements of the revenue management framework you can use in any context. Let's look at each one in more detail:
Structure involves your booking policies, restrictions, and bundling. Policies include prepayment or deposit requirements and cancellation penalties, and it's critical to keep these updated as market conditions change. You may not want to be the only hotel in your competitive set with a deposit requirement or the one with the strictest cancellation policy. Restrictions, like minimum stay and advance purchase requirements, are also part of your structure, along with any value adds like parking, breakfast, or credits.

Quantity is decided based on your structure; you'll need to decide on your ideal volume of rooms booked by channel and by segment. Based on these ideal quantities, you can make more strategic decisions about whether to open or close rate plans or even when to withhold rooms, which you might want to do if you know a major compression event is coming up. In that case, it might be prudent to keep a few rooms available for last minute, high rated reservations.

Price is, of course, how much you charge for a specific room. But your pricing strategy shouldn't be limited to the next few weeks or months; a revenue manager with a long-term mentality will think about how today's prices will affect booking trends in the months and years to come. Setting prices too low might attract different segments than the ones you're targeting, while setting prices too high might hinder your booking pace and force you to reduce prices at the last minute. Your pricing strategy should also consider whether occupancy or RevPAR is the ultimate goal of the hotel.
With the right combination of structure, quantity, and price, you can ensure your target guest segments can find attractive offers whenever they want to book.
A Brief History of Hotel Revenue Management
Airlines were the first to understand the power of segmented pricing to yield more revenue than across-the-board pricing. It all started with American Airlines, who realized that there was more value to be unlocked by tiering pricing according to specific conditions, such as offering discounts to tickets that were booked more than 21 days in advance. It was about getting the highest "yield" by more efficiently and intelligently pricing its inventory.
This concept was called yield management, a term coined by former chairman and CEO of American Airlines Robert Crandall, and became what Crandall called "the single most important technical development in transportation management since … deregulation."
Yield management is an inventory-centric approach that matches the right product in front of the ideal customer at the best price. 
Both airlines and hotels have what's known as perishable inventory, or inventory that can't be sold once a flight has taken off or the night has passed. But it wasn't until the late 1980s when hotels caught on and larger brands began to experiment with yield management. Marriott was the first mover, adapting airline yield management strategies to the hotel business and seeing great returns, as Bill Marriott Jr., Chairman and CEO, Marriott International once said:
"Revenue management has contributed millions to the bottom line, and it has educated our people to manage their business more effectively. When you focus on the bottom line, your company grows."
Once other hotel brands saw Marriott's success, yield management for hotels became a common practice across the industry. Hotels became more intentional about optimizing room revenues (pricing) and occupancy (bookings volume) through variable pricing strategies based on factors like demand, booking windows, and market conditions.
Eventually, this evolved into a more comprehensive approach known as revenue management, which puts the consumer at the center of the equation. It's based on the economic concept of "willingness to pay," which is the maximum amount each consumer is willing to pay for any one unit, item, or service. Revenue management strives for better alignment between how a hotel room is priced and what a consumer will pay. 
"Revenue management refers to a business practice designed to optimize the revenue potential of an asset through all market conditions." -Revenue Matters
And it's more than just rooms: it's also about maximizing a guest's total spend on property. As we'll see below, today's revenue managers must collaborate cross-functionally to implement a holistic strategy that delivers peak profitability rather than simply focusing on room revenue.
An Overview Of Revenue Management Strategies
Revenue managers use data from business and market intelligence tools to craft strategy and then leverage software to implement the best tactics and pull the pricing levers based on actual/forecast demand. Revenue management strategies are often blended depending on the properties priorities and current market conditions. No strategy is ever static; here are a few jumping off points for developing a property/brand-specific strategy.
Yield management. As we saw earlier, hotel yield management is a strategy for pricing inventory according to demand in order to control profitability. As a subset of revenue management, it focuses exclusively on finding your hotel's optimal balance of supply and demand for its rooms, or the point where prices perfectly match traveler demand.
Proactive versus reactive. Proactive revenue management is seeking to be a market leader and leveraging historical data and future forecasts to proactively stay ahead of the competition. Whereas reactive revenue management is being a market follower and setting rates according to the competition. For instance, setting a rule to always undercut competition by 5% and using what's known as penetration pricing, or positioning your hotel as the cheapest in the market.
Strategic versus tactical: Another way to look at proactive versus reactive is to think strategically versus tactical. Strategic revenue management proactively uses a sound revenue management strategy to shape all pricing and distribution decisions. Tactical revenue management is about reacting to changing market conditions with specific tactics, such as using discount pricing to boost occupancy by dropping rates or through automatic rules that adjust pricing based on specific events (competitor drops rates) or thresholds (forecasted occupancy dips below a certain percentage). Tactics generally cascade up to an overarching strategy.
Open pricing. Traditional revenue management relied on static prices, using the Best Available Rate as a basis for discounts or premiums. It was fixed, inflexible and poorly optimized. Thanks to AI-enabled revenue management software, it's now possible to adjust pricing in real-time for specific segments and channels. This tech is also enabling personalized pricing, where offers are targeted down to the individual guest level. Segmentation is a key part of open pricing; revenue managers must have a thorough grasp on the nuances of their guest demographics and channel mix to fully leverage open pricing.
Direct bookings. Most hotels are focused on a "direct is best" revenue strategy because hotels keep more of every booking that comes direct versus third-party. In addition to carefully managing the channel mix, as far as availability, rates, and inventory, other tactics for this strategy include encouraging positive reviews to build online reputation and WOMM, capturing more bookings direct by offering special packages or other incentives and using the best hotel software that optimizes marketing funnels.
Channel-based. As software becomes more capable, it's much easier to create a channel by Channel revenue strategy that prioritises the lowest-cost channels and  limits inventory on channels that produce less-profitable bookings. There's plenty of nuance here, but it's easier than ever to quickly open and close channels depending on changing demand forecasts.  A channel-based revenue management strategy is ideally suited to today's "total revenue" and "total profit" mindset. 
Total revenue management. Last but not least is something that we've mentioned a few times: total revenue management is a strategy that optimizes all aspects of a hotel's operation for profitability. It combines collaboration across departments with data-driven insights to deliver results.
Revenue Management Jobs
It's helpful to understand the various roles within revenue management, as well as their related salaries. It's also useful to understand the potential career paths and opportunities available to you as a revenue management professional. Common threads throughout each of these jobs are a data-driven mindset, a grasp of technology's role in revenue management, and a collaborative approach to building bridges across departments.
Here are relevant revenue management job titles, ranked by seniority, along with salary ranges pulled from Payscale, Glassdoor and Hcareers. Salaries can vary greatly depending on your location and work history, so consult Glassdoor, Payscale or another website to benchmark any offers you may receive!
Revenue Analyst (sometimes a Yield Analyst): This position (usually more junior-level) is responsible primarily for analyzing historical data and demand forecasts through a financial lens to Make recommendations for improving revenue growth. Even though this role often uses software, it's exceptionally helpful to know your way around Excel! Many properties still rely on spreadsheets, so proficiency in traditional data analysis is a must. That's why many in this role have CPA credentials and a degree in finance or accounting. Most often promoted to Senior Analyst. [USD 40k-85k base salary plus potential bonus and profit sharing: Payscale | Glassdoor]

Revenue Manager: A recent graduate or junior-level professional with a few years experience. Implements revenue management strategies and related processes to optimize revenue in a single hotel or across a portfolio. Scope includes  regular reporting, managing and expanding distribution partnerships, influencing across the organization, identifying new revenue opportunities, and optimizing processes and technologies for peak performance. Most often promoted to Senior Manager. [USD 40k - 75k base salary plus potential bonus: Payscale | Glassdoor]

Cluster Revenue Manager/Area Revenue Manager: Larger portfolios will have  a revenue manager responsible for a cluster of hotels or hotels in a specific area. This person will do similar tasks as the revenue manager but expanded across a portfolio. This role requires strong collaboration and interpersonal skills to influence management in each individual hotel and align everyone with a shared revenue management strategy. Most often promoted to Senior Manager. [USD 50k-85k+ base salary plus potential bonus and profit sharing: Glassdoor]

Director of Revenue Management: An experienced professional. Creates and implements revenue management strategy, often leading a small team of Revenue Managers. For smaller footprints, this role encompasses all revenue management tasks alongside the higher-level strategic role. The role can also encompass a cluster or single region. Most often promoted to Senior Director. [USD 70k-130k base salary plus potential bonus and profit sharing: Payscale | Glassdoor]

VP of Revenue: Experienced and ambitious professionals often move up to the VP level in larger hotel brands. This role functions as an organizational cheerleader, developing relationships that keep revenue management at the Forefront of the organization. This person also manages revenue managers across a portfolio (and often geographies)  and must have nuanced people management skills to motivate those on the ground in different locations. There's also often lots of travel involved. [USD 91k-152k base salary plus potential bonus, profit sharing and stock: Glassdoor]

Chief Revenue Officer (or Chief Commercial Officer): The zenith of a revenue management career could be as CRO/CCO. This prominent role leads sales and revenue management across an organization to deliver performance across a globally distributed team. It's an essential role that creates and drives strategy to meet or exceed revenue and profitability expectations. Sometimes this role reaches across an entire organization  or can be broken down by region, such as the Chief Revenue Management Officer, Americas. [USD 500k-800k+ base salary plus bonus and stock, based on public filings]
A traditional revenue management career path would progress along the above list from top to bottom. As responsibilities increase, these roles have less defined edges. Top executives have more flexibility to craft roles ideally suited to their strengths  and different organizations have varying needs as far as which responsibilities top execs take on.
Other potential career paths:
Marketing: Since revenue management collaborates closely with marketing, those with strong data-driven digital marketing skills often make the jump over to the revenue management team (and vice versa). In many cases, having both a marketing and revenue management background provides a stellar foundation for entering into higher levels of management. 

Operations: Those that also have experience on the operations side of the business are especially well-suited to moving up the ranks. That's because revenue management also requires buy-in from operations, as improved operational standards and service levels lead to better reviews, stickier loyalty, and higher rankings on OTAs. That's a much easier path for more profitable distribution!

Tech: There's also a well-worn path between hospitality revenue management and technology vendors.  with easily transferable skills, industry expertise, and a broad Network, revenue management professionals make great assets for hospitality technology vendors. If that's something that you are looking to do, be sure to nurture your network and develop the proper skills required for your target role.
Revenue Management Terminology & Metrics
Revenue management can be a confusing area of the industry, with plenty of jargon. As you get started with your revenue management career, become familiar with these essential revenue management terms. We've also included some helpful industry benchmarks to provide a deeper foundation of understanding.
The most common metrics used to measure hotel performance:
Average Daily Rate (ADR) shows a hotel's pricing trends over time. It's especially helpful when benchmarking price competitiveness and pricing trends against other hotels.

Average length of stay (ALOS) is the average amount of days stay at the hotel during a particular period.

Booking window, or how far in advance guests make bookings. Booking window acts as an anchor for making pricing decisions, as booking patterns 

Cost of Acquisition shows you how much it costs to acquire a booking, such as paying a channel or travel agent's fees and commissions.

Occupancy rate shows the percentage of rooms filled in any given period. It's a measure of demand. 

Revenue per available room (What is RevPAR?) tracks how much room revenue is earned per available room in the hotel. It's rooms revenue divided by rooms available. Recently, TRevPAR has gained popularity, as it divides a property's total rooms and non-rooms revenue by rooms available to track "total revenue."
Other revenue management terminology:
Allotment: Refers to any block of  pre-negotiated rooms purchased and held by a third party, such as an event organizer, wholesaler, operator, travel agent, or OTA.

Best Available Rate: The base rate from which other segments are priced.

Commissions: Amount paid to intermediary for each reservation made.

Comp set: This is the competitive set of similar hotels that you benchmark against. 

Days Before Arrival: Number of days before guest arrives.

Displacement Analysis: Calculating the cost of accepting group bookings today compared with the loss of potential full-price bookings  at a later date.

Fenced rate: Rate with specific limitations, such as no refunds or cancellations. 

GDS: The Global Distribution Systems (Amadeus, Sabre, Travelport) connect travel buyers and suppliers in a centralized interface, charging access and per- transaction fees.

Market share:  Percentage of local market your hotel has compared to the competition.

Online Travel Agency (OTA): Digital-only travel seller, such as Expedia and Booking.com, that offers booking directly to Consumers and business travelers.

Pace: Being "on pace" means that bookings are happening as expected and on track for meeting booking targets and/or demand forecasts for a particular date.

Price Elasticity: How responsive demand for your hotel is based on changes in its price, as in does demand drop when prices increase? More on price elasticity in the hotel industry.

Rate Parity: Strategy for maintaining the same rate across all channels; rates are the same, they are in "parity." 

Segment: A subset of either past guests for potential guests used for marketing purposes, often derived from a hotel's CRM data or digital marketing campaigns.

Shoulder Date/Season: Time in-between busy seasons or busy periods, such as weekdays or the fall/spring.
Benchmarks/Statistics
Revenue Management Consultants
There are two options for hotels looking for outside help with revenue management: a hospitality consulting firm or a freelancer. Much of the decision will come down to price. Also, look for specific experience in your hotel's category, solid client testimonials, and a data-driven approach.
While there has been a rise in capable revenue management professionals going freelance on a contract basis, larger hotel groups may prefer to engage the services of a bigger firm with larger staff and broader capabilities, such as branding, marketing, social media and PR . Of course, that usually comes at a higher cost! 
Here are a few firms and freelancers to get your search started. Another great place to find recommendations is with dedicated hotel organizations, such as the AHLA and HSMAI, who keep lists of members in related revenue management fields.
Firms:
Revenue Management Software and Solutions
There are several categories of revenue management software that can power an optimal revenue strategy. Here's a look at some software you might want to consider for your hotel's revenue management function.
Revenue Management Training & Education
There's certainly a lot of powerful technology available to revenue managers. These tools can actually make it possible to learn on the job and, with enough dedication, to become relatively proficient at the job without formal training.
Even so, revenue management is an analytical role with a foundation in statistics and math (and lots of Excel formulas!). For those looking to make this a career, it can be extremely helpful to have a formal degree that emphasizes your credentials --  especially if you're looking to go into a bigger global brand. There are also plenty of certifications that can boost your professional credibility without investing in a dedicated degree. Some options to consider:
Dedicated degrees: For those just starting out in hospitality, it can make sense to invest in a dedicated degree. For those later in their careers, It may make more financial sense to pursue certifications, which we'll cover below. The top three degree programs, covered below, offer not just top-notch education but also global alumni networks and helpful placement services to fast track your revenue management career: 

Cornell: The School of Hotel Administration offers a 4-year undergraduate program in hotel administration, covering a core curriculum, electives (such as hospitality leadership and real estate), and 800 hours of real-world industry experience via the Statler Hotel, an on-site teaching hotel. Cornell also offers 2-year graduate degrees, Master of Management in Hospitality, Master in Real Estate and a Masters of Science, as well as a post-graduate PhD in hotel adminstration. 

EHL: Based in Lausanne, the EHL is nearly always the number one or number two hospitality management school. EHL offers four degrees: a 4-year Bachelor in Hospitality, a 16-month Master in Hospitality (with courses spread across Switzerland, Hong Kong and the U.S.), an 11-month full-time Executive MBA in Hospitality, and an MBA in Hospitality that's 80% online, 20% on-site in Switzerland.  EHL also has a new campus in Singapore that offers a bachelor's degree with one semester in Switzerland, followed by an internship in a country of the student's choice and then completing the degree on the Singapore campus. 

UNLV:  Las Vegas is one of the world's premier hospitality destinations. There's a lot of situational value to be unlocked from  going to school in this environment. UNLV is also regularly recognized as one of the top hospitality schools in the world, due in part to its diversity of curriculum that includes casinos and gaming. For undergraduates, there's the 4-year Bachelors in Hospitality Management, with concentrations in Gaming Management, Meetings and Events, PGA Golf Management Restaurant Management. For advanced degrees, there's the 2-year Master of Science in Hotel Administration, the Executive Master of Hospitality Administration (with a focus in either hospitality or gaming), and a 2-year PhD program for hospitality management. For the ambitious post-graduates, there's also a program to earn both an MBA and a Master of Science.
Certifications: Continuing education doesn't necessarily require a full degree program. Many universities and organizations offer certifications and online learning that can help keep your skills sharp. A few to consider: 
Revenue Management Strategy into Action
All of these fundamentals might sound good in theory, but how do you implement them in real life? On an ongoing basis, as a revenue manager, you should constantly assess your product-market fit and positioning, apply tactics to capture the demand you want, and leverage your distribution channels to ensure your "product" is featured on all the right "shelves." Let's dig deeper to see what this looks like in practice.
Studying your position in the market can lead to great insights that help you shape your strategy. You need to understand what you can and cannot do based on how your hotel is perceived by potential guests. One easy, yet powerful way to assess your positioning is to log onto an OTA and shop as if you were a guest. How does your hotel stack up to your competitors? In addition, you'll want to look at the mix of guests who are booking your hotel. Does your current segmentation align with your goals, and do you notice any trends in your top segments?
The second piece of day-to-day revenue management is the tactical use of inventory controls and price adjustments to achieve your forecasted rates and occupancy. For instance, if you notice your average length of stay is shrinking, perhaps you want to deploy a rate discount for stays of 5 nights or more. Alternatively, maybe you're picking up too many rooms too fast and need to apply restrictions or increase rates to avoid leaving money on the table. Your learnings from the market positioning exercise can also be helpful here; do you need to adjust your rates or restrictions to be in line with what your competitors are offering?
Finally, your distribution channels, including your direct channel, third-party sites, and paid channels like metasearch and pay-per-click ads, represent all of the outlets available where you can list your available inventory. Each channel has unique merchandising tools, which can give your hotel additional exposure to potential guests, but each channel also has its limitations. As you think about the inventory controls and prices you want to apply, be mindful that some channels might not be able to accept those settings, so you may need to make some adjustments.
Now that you have a solid understanding of the revenue management basics, it's time to put your newfound knowledge into action. Remember that revenue management is not something you set and forget; in order to get the results you want, you'll need to take an active role in your revenue management strategy and continually update it over time.
We hope that this guide was useful as you embark on your path to becoming a rockstar revenue manager. We've got plenty of resources on our blog, which covers all aspects of hotel life, from operations to revenue management. Wherever you are in your career, you'll want to stay on top of how the latest trends will impact our interconnected industry --  and what you need to do to maintain competitiveness in both the near and long-term.
Still have questions about revenue management? Let us know.
***
What is revenue management and how does it work?
Revenue management leverages dynamic pricing strategies to maximize the revenue generated per unit based on fluctuating demand. In practice, hotel revenue managers set different prices for different dates in response to changes in supply and demand in the market. For example, a hotel room on a busy holiday weekend will be more expensive than a low-demand weeknight.
What is revenue management based on?
Revenue management is based on the idea of maximizing revenue by matching the right customer with the right price at the right time. As customer demand and available supply fluctuates over time, prices should change too. Revenue management originated in the airline industry but is now widely used in industries with limited, perishable inventory. 
What are revenue management strategies?
Revenue management strategies for hotels include developing an appropriate competitive set, studying competitor prices and market demand, deploying discounts or promotions, leveraging various distribution channels, and applying restrictions like minimum lengths of stay or different cancellation policies. A revenue manager uses these strategies to adapt their offers in response to changes in market supply and demand.
Why is revenue management important?
Revenue management (also known as yield management) is important to any business with perishable inventory that wants to maximize revenue. In hotels, revenue management can help to attract the right guests, gain incremental revenue, and reduce costs. Revenue management also ensures a hotel remains competitive by not selling rooms with rates that are too low or too high.
What is the role of revenue manager?
In hotels, the revenue manager is responsible for setting and implementing pricing strategies. This role involves studying competitor pricing and market dynamics, deploying promotions and discounts, managing room types and rate plans, working with distribution partners and OTAs, and collaborating with other hotel departments to reach revenue and occupancy goals.
What are the tools of revenue management?
Revenue managers use several tools to build and implement pricing strategies. Most commonly, a revenue manager uses a property management system to house all room types and rate plans, a rate shopper to analyze competitor rates and availability, a revenue management system to get rate recommendations based on market dynamics, and a channel manager to connect to distribution platforms.