Tech First Hotel Management Companies Rewrite the Operating Playbook Amidst Volatility
By Jordan Hollander
Last updated August 08, 2022
7 min read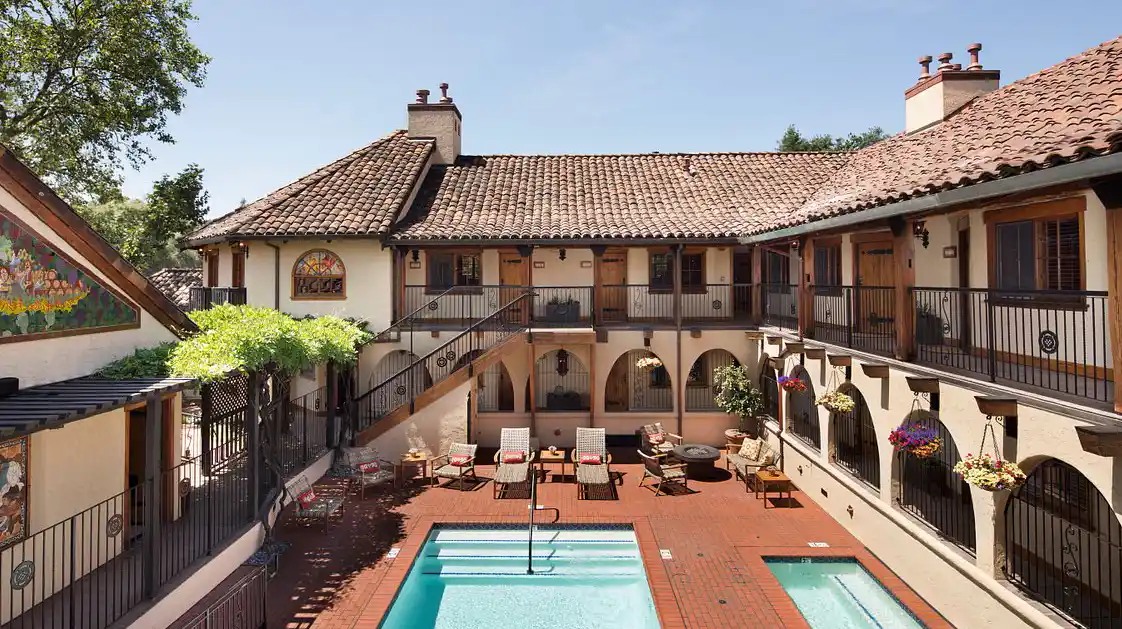 Rancho Caymus Inn in Napa Valley, managed by Life House
The last five years have put the hospitality industry through the ringer.  COVID shut down properties around the world, caused a labor shortage and the aftermath is steering us straight into the eye of a new storm - looming recession, inflation and potentially stagflation.
Increasingly volatile market conditions have made hotel management exponentially more challenging.
In order to succeed in today's rapidly changing environment, hotel management companies need to have tools that empower them to act on real-time shifts in market conditions. Hotel operators who are ahead of the curve on all things digital can spot shifting market trends and implement new strategies to adapt in real-time.
Volatility and technological change have left legacy hotel management firms scrambling to rework their operating models and update their technology tools.  This scramble has opened the door for a new type of hotel management company - tech first hotel managers.
Tech first hotel management companies have taken a first principles approach from day one by leveraging proprietary technology tools to automate back office operations, eliminate cost redundancies and more effectively generate demand for their partners - hotel owners.
Volatility Separated Neo-Hotels and Tech First Management Companies
Tech first hotel management companies are often wrongfully confused with neo-hotels due to the fact that their capitalization tables both include venture funding; however, the two businesses could not be more different.
Neo-hotels take on long term leases in order to sell short term (or extended stay) rentals.  Some of those businesses like Stay Alfred and Lyric went under during the pandemic.  Survivor neo-hotel brands like Sonder and OYO have struggled as investors have scrutinized their business models.
Contrastingly, tech first management firms like Life House employ the same commercial model that traditional hotel management companies have used for years charging 3.5-5% of revenue to owners in exchange for full service management of hotel assets.  The traditional hotel management commercial model resembles a blend between SaaS (software as a service) subscription fees and payments/fintech companies who earn their fees as a percentage of revenue.  Tech first management firms like Life House invest their venture capital funding and profits into building core technology systems that over time make it easier to onboard new assets and then help their portfolio properties outperform the competition.
80-Key Faraway, Nantucket with 140-seat Sister Ship Restaurant & Bar in Nantucket, MA owned and created by Blue Flag Partners and operated by Life House's white label hotel and restaurant management platform
Hotel owners typically seek tech first hotel management firms as an alternative to traditional management companies since they are able to more rapidly onboard new properties, require less oversight, are able to more effectively attract talent and typically outperform legacy hotel management companies by generating higher Net Operating Income.
Life House's Rapid Growth Can Be Attributed to Its First Principles Approach to Hotel Management
Life House launched in 2017 and has scaled its tech first hotel management platform to over 60 properties with 18 more hotels in the pipeline.  Ramping from startup to 60+ hotels under management in less than 5 years is practically unheard of, even for top tier legacy hotel management companies.
Kayak CEO Steve Hafner hand-selected Life House as the firm's exclusive hotel management partner to help build out Kayak branded hotels. "We share a vision that independent hotels can improve operations and profitability through better technology," says Hafner who has already opened 3 Kayak Hotels with Life House in the last year, with others in the pipeline.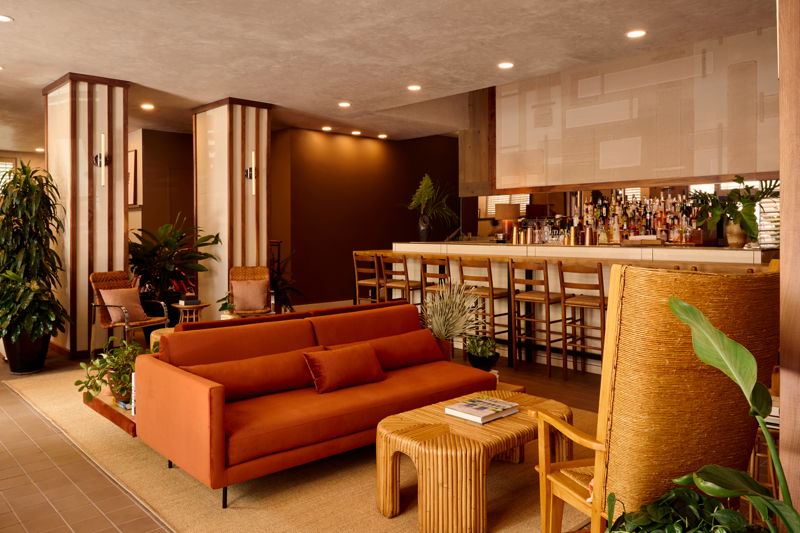 Pictured: Kayak Miami Beach powered by Life House
Life House is able to onboard a new property in 30 days and has templatized many of the new property onboarding processes the same way that software companies are able to automate new user sign-ups and training in order to achieve rapid scaling.  While they mostly work with small to medium sized properties today, tech first managers like Life House are becoming popular with properties of all sizes.  Life House, for example, services three-star limited service properties as well as an ultra luxury $1,500 ADR (average daily rate) AAA Forbes Five-Star resort.  The firm currently works with properties ranging from 14-125 keys with plans to continue proving out its tech and moving upstream into larger more complex properties. Their advanced pipeline, for example, includes multiple properties between 100 and 250 keys. 
Most hotel management companies lack technology as a core competency and are working with legacy infrastructure - oftentimes they are hamstrung by legacy tech mandated by franchise brands like Marriott and Hilton.  Publicly traded giant RLJ Lodging Trust, for example, only mentions the word technology three times in its 62 page annual SEC filing where the only references to 'technology' show up in the 'risks' section of its 10K.
In the age of digital transformation, working with a firm like Life House that specializes in leveraging next generation technology to drive efficiency and grow demand provides a much needed advantage for property owners in an increasingly competitive market.
Transforming the Front of House Experience with Life House's Proprietary Tech Tool Rhythm
Anyone who has ever worked in a hotel knows that there are two painful issues that make staffing a huge challenge for hotel owners: (1) there are tons of tedious and time consuming manual processes involved in running a hotel and (2) most roles end up wearing too many hats, especially general managers.  Ultimately it comes down to the fact that worker compensation in many cases doesn't align with the effort and stress required to do certain jobs within a hotel.  So hotel operators can do one of two things to solve the problem: increase wages and/or make on property jobs more attractive.
Life House took a first principles approach to solving the problem by using software to eliminate many of the tedious or frustrating tasks on property such as night audit, answering phones and check-in/out with its product Rhythm.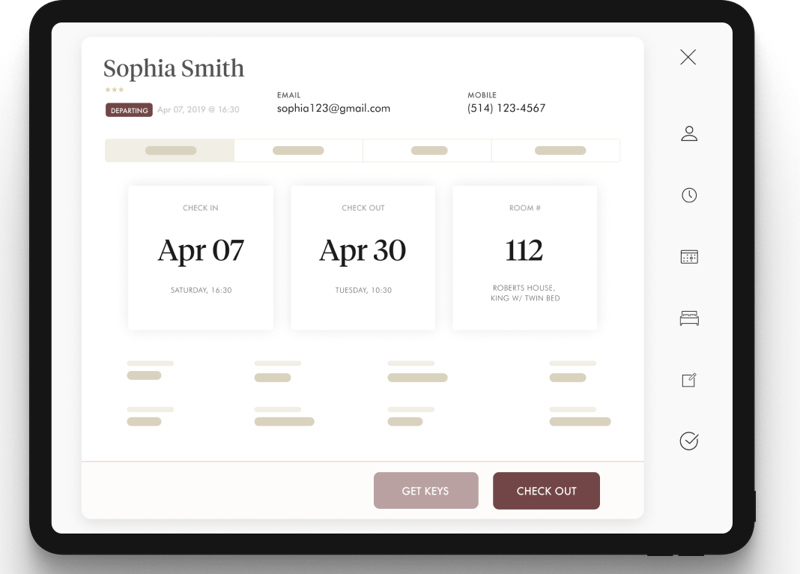 Where humans get busy, frustrated or bored – technology excels at these types of tasks through automation and task routing.  This not only ends up helping make hotel staff's day-to-day more enjoyable but it also saves time, reduces overhead and eliminates human error.
Life House's proprietary hotel operations software automates many front of house processes such as guest check in, housekeeping room assignments and guest communications.
Life House's Rhythm product has three core user groups: GMs (House Managers), room attendants and maintenance staff.
House Managers typically access the Rhythm app via dedicated iPad app which allows for a more comprehensive experience where they can dive from overviews of each department into more detailed views of each department.  They can also monitor arrivals and departures, reassign guest rooms, create housekeeping & maintenance tickets, assign miscellaneous to-do items to team members and even view real-time reviews and service response times.  From the Rhythm app House Managers can also check guests in, view critical information like payment status and modify reservations on the fly with just a few clicks - no clunky front desk computer required.
"As a GM, it is important that the tools we use enhance the guest experience, not hinder it. With Life House's Rhythm product, I can check-in guests remotely as they enjoy a drink on the patio, communicate with them during their stay via text message, and manage housekeeping needs all in one place. It's intuitive and easy to learn which makes training new staff a breeze. It allows us to focus on what we do best, serving our guests," MarcAnthony Crimi, Regional General Manager at Life House told Hotel Tech Report.
When House Managers assign tasks, they're typically being assigned to room attendants and maintenance staff on the go who access the app via iPhone app.  These team members typically don't need to view comprehensive property analytics and simply need to see what tasks are assigned to them, then be able to easily communicate with their House Manager and mark those tasks complete.  By accessing one streamlined app across all departments, House Managers can be more efficient and also ensure that nothing slips through the cracks.
"The labor market knows what the Life House brand stands for," says Stonehouse Capital CEO Jeff Broaden, "especially those recruiting for GM roles know that working at a Life House property is going to provide a better quality of life and employee experience."
From the guest experience point of view, Rhythm is also the central repository of guest requests for all Life House hotels.  Automated messages are sent to guests via text pre-stay and in-stay to help navigate their journey on property with critical information and offers.  Team members can send custom text messages to guests directly from their profile within the app.  General managers can then review all communication and even see a snapshot of their property's service response times in order to continuously improve over time.  The app even stores pre-built templates to save team members time answering frequently asked questions.
The Life House team has made significant investments to ensure that the on property team experience is as easy and intuitive as picking up an iPhone which in turn empowers their staff to be more relaxed, consistent, hospitable and responsive to guest needs.
Taking a First Principles Approach to Asset Management, Revenue Management and Marketing
Life House owners rave about back-office operations and financial analytics capabilities, too.  Thanks to Life House's proprietary financial operations software, not a single Life House-managed hotel has any on-property back-office employees nor do they require outsourced accounting and finance because that function is handled centrally at the corporate level.
Owners can keep up to date with performance through live revenue reporting and monthly financials in their owner portal.  They can rest easy knowing that Life House's corporate asset management team is constantly at work optimizing their P&L.
"We're not only increasing the financial performance of our hotels, but we're increasing the predictability and consistency of that performance - we've seen this be incredibly helpful and lucrative to our hotel owners that want to refinance or sell their hotel," says Rami Zeidan, Founder and CEO of Life House.
The company's tech first strategy doesn't just create efficiencies, but also drives material increases in revenue for partners. They help owners navigate the increasingly complex distribution landscape with its proprietary revenue management and marketing system (RMMS).
Life House developed the revenue management and marketing system in order to fully automate all pricing and ad bidding for its hotel partners.  Traditionally these tools live separately as a revenue management system and metasearch management platform - but Life House believes the two require deeper integration in order to ensure hotels don't overspend during periods where they don't need to generate demand.  This ultimately helps to improve direct booking mix and increase return on ad spend (RoAS).

Tech first hotel management company Life House has developed proprietary revenue management and marketing software to drive results in autopilot for hotel owners
Tech first management companies like Life House tend to be more digitally savvy than legacy management companies providing algorithmic revenue management, conversion optimized booking funnels (website + booking engines) and automated metasearch bidding that all gets managed at the corporate level.  When looking at a portfolio wide average, internal Life House data shows that its RMMS product has driven 70% direct bookings which dramatically lowers OTA expense for most owners switching over.
"Life House's all-in-one Revenue Management & Marketing Software is a full-funnel approach that marries live market and OTB booking trends with customer conversion characteristics. We leverage automated marketing systems to create and identify scenarios where high-intent customers can be navigated away from OTA channels, towards direct bookings, delivering increased net revenue performance," says Peter Lopez, VP of Revenue at Life House.
What's Next for Tech First Hotel Management?
As the pioneer in tech first hotel management, Life House is growing its install base rapidly with 18 more hotels actively in its pipeline.  The strong economic value propositions of tech first hotel management and the firm's ability to onboard new properties in 30-days mean that we'll likely see dozens and over time hundreds of Life House properties following suit.
Hotel owners everywhere are facing the unrelenting wave of disruption.  We are now at the tipping point where owners have been hit with dramatically higher distribution and staffing costs that they are seeking out a new type of management company that doesn't just do things the same way they've always been done but manages hotels with today's dynamic and challenging environment in mind.
This article was created collaboratively by Life House and HotelTechReport.