HT SCORE
11 out of 100
Hotel Tech Score is a composite ranking comprising of key signals such as: user satisfaction, review quantity, review recency, and vendor submitted information to help buyers better understand their products.
Learn more
Reviews Summary
Ranked #30 out of 53 in Revenue Management Systems
Verified Customer Support
happyhotel's customer support processes haven't yet been verified by Hotel Tech Report.
Learn more
happyhotel Overview
Our intelligent machine learning algorithms optimally adjust your room prices. Optimize your pricing strategy based on workloads, events and current demand.
About happyhotel
Founded in 3 | Headquarters in Ortenaukreis Germany | 2019 employees
happyhotel was founded in 2019 and is a product of revenue cloud solutions GmbH. The goal of happyhotel is to make revenue management accessible for everyone. E...
Pros & Cons
100% recommend
Expert Q&A and Partner Recommendations

Revenue Management Systems
Your Command Center For Profitable Revenue Strategies
Revenue Management Systems
Automated solutions that pay for themselves

Revenue Management Systems
The no-brainer for automated pricing and income generation!
View happyhotel alternatives
Find the perfect fit
Want to find out if happyhotel is the best fit for your hotel?
Take the Quiz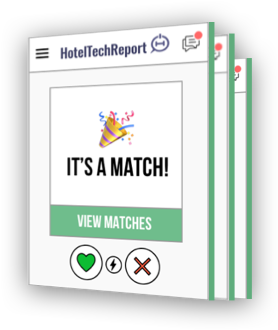 GETTING STARTED
Download the 2023 Revenue Management Systems buyer's guide
Free download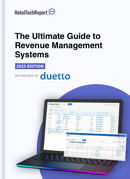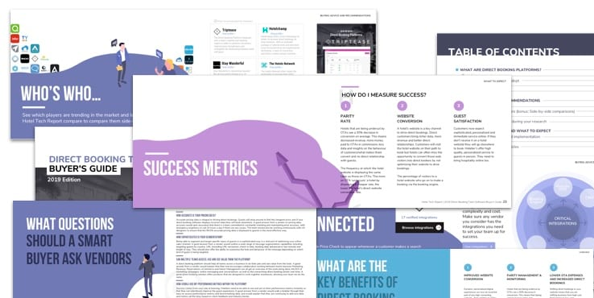 MARKETS SERVED
North America
South America
Central America
Asia Pacific
Middle East
Africa
Antarctica
Oceania
Europe
VERIFIED MARKETS
Low review volume alert
This vendor is 99% below the category average..
Declining share of voice
This vendor has fewer recent reviews than average compared to other top Revenue Management Systems providers. It is advised that you ask for recent references before proceeding.
happyhotel Review:
Innovative and practical software
Revenue Manager from Boutiques in Nürnberg (Germany)
What do you like most?
Sehr innovative und praktische Software. erleichtert sehr den Arbeitsfluss und das Revenuemanagement. ICh bin äußerst zufrieden mit dem Kundenservice und deren Offenheit für Anregungen. Die Damen...
What do you dislike or think could be improved?
Currently, teething problems occur from time to time, but these are immediately recorded via a ticket. An independent event evaluation is still missing and a few small things. Then the program is alread...
happyhotel Review:
happyhotel ist super unkompliziert und nachvollziehbar!
Geschäftsführer from Other in Westerstede (Germany)
What do you like most?
Ich habe direkt über die HomePage die Demo Version genutzt. Mit Apaleo konnten sogar innerhalb weniger Minuten die Daten aus dem PMS eingespielt werden sodass sogar die Demo mit eigenen Daten genutzt wer...
What do you dislike or think could be improved?
Wüsste nicht was, aber die Gründer betreuen Ihre Kunden größtenteils noch selbst und daher weiss ich dass nich viele Funktionen in Planung sind!
happyhotel Review:
Persönliche und schnelle Betreuung
Operation Manager from Boutiques in Sankt Peter-Ording (Germany)
What do you like most?
Clear and quick list of important key figures. The customer service in particular is excellent. We think ahead and think ahead. At the beginning it was only about PickUp numbers for us, but happyHotel has...
What do you dislike or think could be improved?
All points that did not go "smoothly" could be corrected directly or the next update provided an even better solution than one would have wished for.
Freemium (hotel can trial for free)
free product tier
Monthly subscription (/room/month)
$3/room/month - $6/room/month