HT SCORE
99 out of 100
Hotel Tech Score is a composite ranking comprising of key signals such as: user satisfaction, review quantity, review recency, and vendor submitted information to help buyers better understand their products.
Learn more
Reviews Summary
Ranked #2 out of 184 in Property Management Systems
Verified Customer Support
Clock Software has opened its internal systems to
Learn more
Most popular for
Boutique

70 verified reviews

City Center

35 verified reviews

Hostel

27 verified reviews

Bed & Breakfast

16 verified reviews

Resort

14 verified reviews

Vacation Rental

9 verified reviews

Budget

5 verified reviews

Branded

4 verified reviews

Extended Stay

2 verified reviews

Airport/ conference

2 verified reviews

Serviced Apartment

1 verified reviews
Clock PMS+ Overview
Solutions built for yesterday's world and unnecessarily large patchworks of vendors and software cannot optimally serve your interests. Streamline your business' technology, amaze your guests with touchless digital services and maximise profits using Clock PMS+! The system offers full-featured, cloud native property management that enables contemporary, paperless hotel operations. It also goes muc...
Founded in 1996 | Headquarters in London | 53 employees
Clock Software is pioneering the transformation of hotel management software from fragile and complex IT structures to an all-in-one integrated digital platform...
What customers love about Clock PMS+
94% recommend
Expert Q&A and Partner Recommendations
Question:
What does this product or service do well?
Answer:
Clock Software offers a complete and integrated suite of cloud-based hotel management software, distribution systems and guest engagement apps, with Clock PMS+ at the forefront. The suite allows hoteliers to focus on smooth hotel operations and a great guest experience.
by Olga Tolle-Rodrigues (IDeaS) on December 14, 2020
See more answers (27)
Question:
What differentiates this product or service from the competition?
Answer:
Clock PMS is a cloud based solution that offers a complete and full featured solution. Hoteliers are free from administrative tasks and can focus on their guest experience. The team is responsive and always looking for innovation.
by Olga Tolle-Rodrigues (IDeaS) on December 14, 2020
See more answers (27)
Question:
Based on your experience with this product or service, if you could give one piece of advice to a hotelier considering this product or service, what would it be?
Answer:
The team at Clock Software has been very responsive, easy to work with and flexible. The integration between IDeaS and Clock systems offers a seamless transfer of data and bring automation to our hotel clients. Hoteliers can focus on maximizing revenue and getting the most out of both systems.
by Olga Tolle-Rodrigues (IDeaS) on December 14, 2020
See more answers (27)


+ 25 recommend
Spa & Wellness Module
Channel Manager
EPoS
Revenue management module
Integrated CRS
Payment processing
Booking engine
Calendar view
Reservation management
Ancillary revenue tracking
Custom rates
RevPaR & ADR Reports
Housekeeping module
Direct billing
Group functionality
Online 24/7 support
Automated night audit
E-training
Mobile App
Centralized user & role management
On premise
Cloud based
Multi-currency
Multi-lingual
Gift Vouchers
Guest CRM
Guest profiles
Mobile access on any device
Native Email Marketing
Digital Registration
Integrated ID & Passport Scanner
Mobile Device Notes & Tasks (Voice-to-Text)
Guest Communication (SMS Messaging)
Integrated Payment Terminal & Card Reader
References & testimonials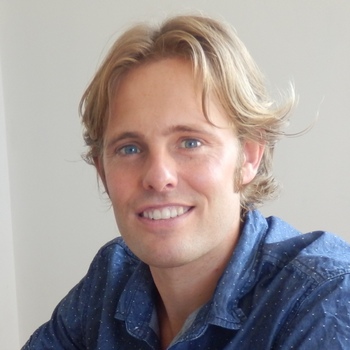 The usability of the system throughout the company from the sales team to the accountant and the front desk to the cleaners saved us a lot of time.
Richard Timmerman
Director of Sales at the Small Wonders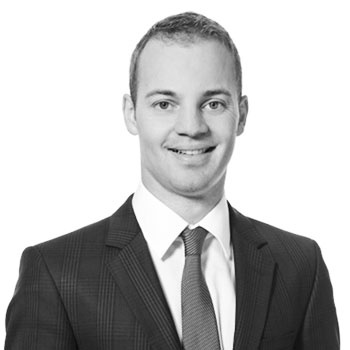 The best feature about CLOCK is the team behind, they listen to their customers and constantly improve their software. CLOCK PMS and POS are completely recommendable from small to bigger hotels and re...
Mischa Delpy
Managing Partner at the La Perla Suiza
Featured partners






Case studies


MARKETS SERVED
North America
South America
Europe
Asia Pacific
Middle East
Africa
VERIFIED MARKETS
France
Netherlands
Belgium
United States
Bulgaria
Italy
Germany
United Kingdom
Spain
Australia
Sweden
Finland
South Africa
Curaçao
Costa Rica
Chile
Armenia
Thailand
Canada
Vietnam
Austria
Romania
Greece
Belize
United Arab Emirates
Tanzania
Myanmar (Burma)
Albania
South Korea
Mexico
Hungary
Bolivia
Malaysia
Argentina
Estonia
Philippines
Guadeloupe
Cyprus
Iran
Switzerland
Slovenia
Norway
Russia
Puerto Rico
Zimbabwe
Clock PMS+ Review:
Great PMS but still need improuvements on some points
Adjointe aux opérations from Other in Saguenay (Canada)
What do you like most?
I really like the To-Do option so we can leave messages to our co-workers. Il also like that we can get connected on our smartphone everywhere.
What do you dislike or think could be improved?
I use the to-do a lot but since the update on May 25th, the home screen with to-do changed and I don't like the fact that we can't see the to-do list on home screen anymore. We need to click and be redere...
Clock PMS+ Review:
Excellent and intuitive PMS solution for Leopard Rock Hotel.
Owner/General Manager from Resort in Vumba (Zimbabwe)
What do you like most?
- Ease of use - True multi currency - allowing multi currency rates, payments, and reports of any charge - Intuitive setup and well integrated web reservations system - Extensive reporting
What do you dislike or think could be improved?
It is a pity the POS is not as robust and more third party POS solutions are not integrated. Some form layouts and navigations are a little awkward but have just been improved
Clock PMS+ Review:
Great PMS with lots of functionalities and an excellent support
Sales & Marketing manager from Other in Zuienkerke (Belgium)
What do you like most?
Clock just makes the running of a hotel so much easier: - Easy to use and to understand. - You always quickly know what you want to know. Great search functions! - Lots of functions for every departmen...
What do you dislike or think could be improved?
Some small functions like easy copy-pasting meal plans or smarter prefilled dates in event bookings would be nice. It would make it even easier to make a booking! Too bad the Clock POS does not meet t...
Clock PMS+ Review:
Other changes will be useful for finance purpose
Controller from Resort in Rincón (Puerto Rico)
What do you like most?
Contains the information separate by section in the report. As supervisor we can see easy the mistakes made by clerks.
What do you dislike or think could be improved?
Present only the actual status of the guest in the Guest ledger and not other values or data . This is confusing. Also the columns with values should not be text format to make useful the excel export.
On Feb 24, 2021 Steve B. from Clock Software replied:
 We appreciate you taking the time to review our solution. While trying to get clarification from you... 
Clock PMS+ Review:
Upscale French Hostel Review of Clock PMS
Commercial from Hostel in Plombières-les-Bains (France)
What do you like most?
The ease and speed to see rates and availability and to send the confirmation. The channel management.
What do you dislike or think could be improved?
The invoices presentation : the customer does not see the unit price. And for groups, a summary of the benefits would be appreciable. The detailed invoice is to long. The date of breakfast should appe...
On Feb 24, 2021 Steve B. from Clock Software replied:
 Thank you for your feedback, we're greatly pleased that those important features are to your liking!... 
Clock PMS+ Review:
Incredible
Receptionist/Marketing from Motel in Glenelg (Australia)
What do you like most?
The staff at Clock has always been incredibly helpful and responsive when it came to any queries or concerns I had. They are always quick to resolve all our issues, and are constantly improving with regul...
What do you dislike or think could be improved?
Clock recently launched an improved guest mailer system but we have not had a chance to take a proper look, but all I could think of is to keep improving the email communication software, newsletter build...
Freemium (hotel can trial for free)
Monthly subscription (/room/month)
$3/room/month - $6/room/month
Recent articles
Clock Software doesn't have any recent coverage yet
Resources & reports
Clock Software doesn't have any free e-books or reports available
Channel Managers
World's most powerful channel manager, managing rooms and rates on 400 hotel booking channels, in real-time.
Booking Engine
Drive more direct bookings to maximise your revenue. Connecting to our Booking Engine increases direct bookings by up to 43%. Connecting our Booking Engine to Google Hotels Ads increases bookings by up to 16%. Get more commission-free reservations through your hotel website and take charge of the guest experience
Revenue Management Systems
IDeaS creates sophisticated yet simple ways to empower revenue leaders with precise, automated decisions they can trust.
View all (65 Clock Software Integrations)