What Is Bleisure Travel and Why Is It Important?
By Jordan Hollander
Last updated February 16, 2023
5 min read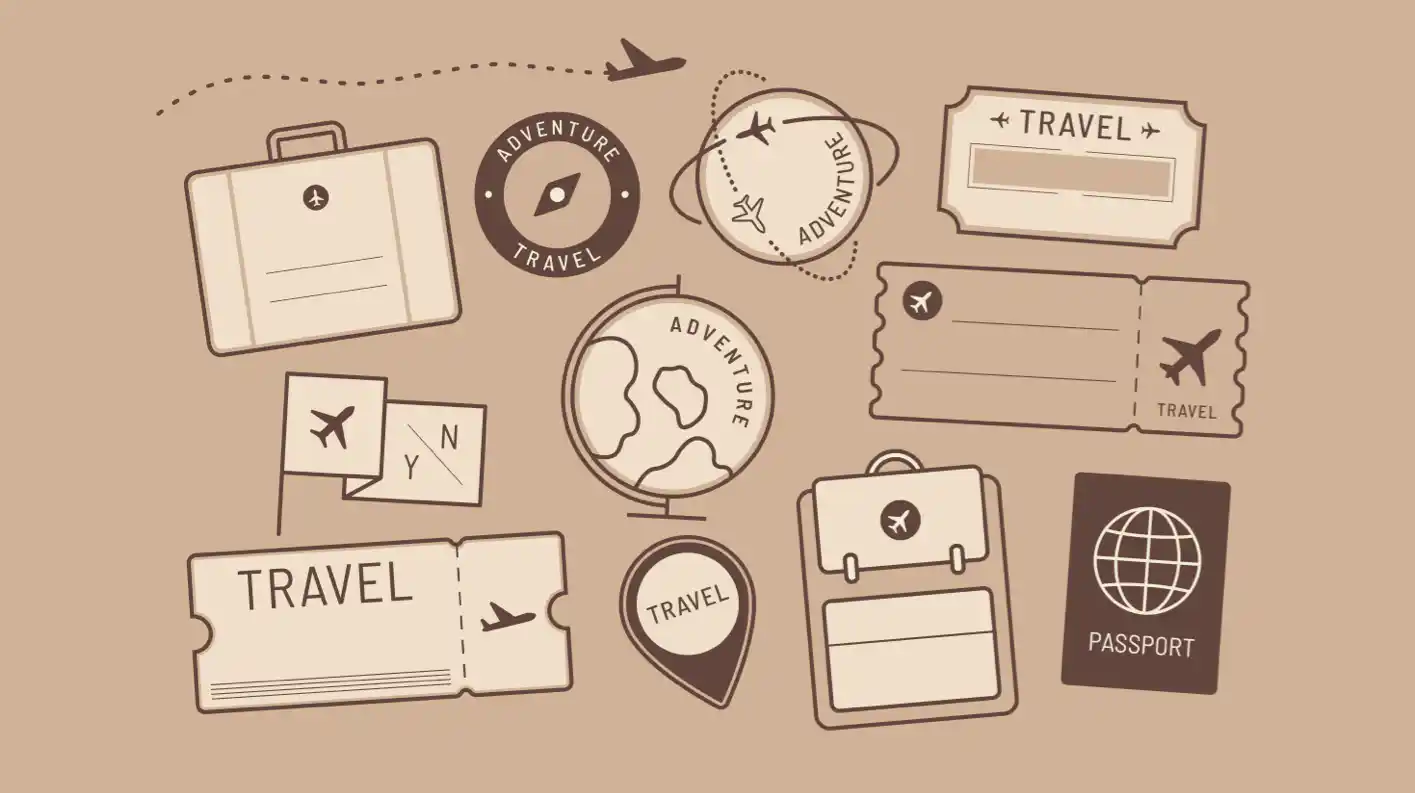 Perhaps you've read about the rise of bleisure travel in the news, or maybe you're researching strategies to increase bleisure share at your hotel. It's no secret that bleisure travel is a growing segment in hotels across the globe. But what's the future of business travel that extends into leisure stays? What do bleisure travelers really want? And how can your hotel best attract them? In this article, we'll explore bleisure travel trends and dig into why this segment is so attractive for hotels.
Amidst the carnage coronavirus had some positive impact on the world like encouraging us all to seek a better work life balance and overall improvement in general well-being. This desire for balance has lead to more domestic trips, staycations and the extension of business trips to have a couple leisure days instead of darting straight back home.
We'll also share best practices for capturing bleisure demand so your hotel can tap into this exciting sector of the market. Ready to learn all about bleisure travel? 
What is Bleisure Travel?
Let's start with the word "bleisure," which is a combination of "business" and "leisure." The term was coined back in 2009, but it skyrocketed in popularity around 2016. Bleisure travelers are travelers who combine business commitments with non-work activities on the same trip. Bleisure travelers fall into two main categories: corporate, group, or conference guests who tack on a few days of vacation to their business trips, and business travelers who bring companions like friends or family members along. Bleisure travelers can often take advantage of flights or hotel rooms paid by their company and enjoy a little rest and relaxation or sightseeing in the area before or after their work commitments. According to a study conducted by SAP Concur, travelers of all ages engage in bleisure travel, although millennials are more likely than Gen Xers or Baby Boomers to combine work trips with leisure trips.
Statistics and Trends in Bleisure Travel
How big is the bleisure travel market? Is it growing? Who are bleisure travelers, really? To get a better understanding of this unique segment, let's take a look at some stats.
Around 40% of business travelers are bleisure travelers, since they extended their business trips for leisure purposes, according to a 2017 GBTA study
The GBTA study also found that millennials were the most likely cohort to extend a business trip for leisure, with 48% of millennial respondents having done so in the last year. During the same timeframe, 33% of Gen Xers and 23% of Baby Boomers extended their business trips.
SAP Concur's 2017 study on bleisure travel found that some of the most popular destinations for bleisure trips are New York City, Chicago, and Los Angeles.
The same study showed that September and October are the most popular months for bleisure travel. It seems business travelers want to do some leaf peeping after their meetings!
Bleisure travelers tend to hold positions in middle management (42%), followed by executives (31%) and entry-level employees (27%), according to GBTA.
Most bleisure travelers stay at the same hotel for the entire duration of their trip (82%), rather than changing accommodations for the business and leisure portions.
According to an Expedia study on bleisure travel trends, American bleisure travelers took an average of 6.4 business trips per year, and 88% of those trips were within the US (12% were international trips).
The Expedia study also found that the top reasons for a business traveler to extend their trip were the entertainment or activities available in the destination, the destination being a "bucket list" place, and the ease of getting around in the location.
Bleisure travel doesn't seem to be a passing fad; a 2022 survey of global travelers by the American Hotel & Lodging Association found that 89% of respondents wanted to add some leisure time to their next business trip.
Why is Bleisure Travel So Popular?
Bleisure travel is a buzzword for a reason; this type of travel offers plenty of benefits for both travelers and hotels. As companies shift to a hybrid work environment in the wake of the pandemic, bleisure travel might lose its buzzword status and become mainstream as more professionals travel for conferences, company offsites, and in-person meetings.
For travelers, bleisure travel can allow them to visit a destination at a lower cost and with fewer vacation days than if they were to go on a purely leisure trip. In many cases, the employer pays for roundtrip airfare and the hotel stay during the business portion of the trip, leaving only the additional leisure hotel nights and other leisure expenses on the traveler's tab. If the business trip is far from home, and the traveler is going there anyway, it's quite efficient to extend the trip rather than planning another leisure trip to do the sightseeing or other leisure activities on the traveler's bucket list.
Hotels have a lot to gain from bleisure travelers too. If a bleisure traveler is already planning to stay at your hotel because it's the conference hotel or the company has a corporate preferred rate, then the acquisition cost of that guest is generally lower than a standard leisure traveler who books through an OTA. The bleisure traveler's average length of stay is longer than an average leisure or business traveler too; according to Expedia's study, US bleisure travelers spend 3.7 nights on the business portion and 2.6 nights on the leisure portion of their trips, yielding an average length of stay of more than 6 nights!
What are Bleisure Travelers Looking for in a Hotel?
Who doesn't want a 6-night LOS? If your hotel wants to capitalize on the demand for bleisure travel, you must first ensure that your hotel offers the amenities and services that bleisure travelers are looking for, such as:
A suitable workspace: Even though they're partly visiting for pleasure, bleisure travelers' first priority is their work commitment, and they need to have the necessary amenities to work efficiently and comfortably. For example, make sure your WiFi is strong enough for Zoom calls and multiple Chrome tabs - and free of charge. Bleisure travelers will also appreciate having a desk with an ergonomic chair in their guestroom as well as plenty of outlets that are easy to reach.
Child care and kid-friendly amenities: Many bleisure travelers bring their families along, including partners and kids. These travelers are looking for guestrooms with enough space for the whole family, like a separate bedroom with a door that closes for better sleep and work setups. The family members also want amenities and activities to enjoy while the business traveler works, such as an on-site pool, playground, beach, or babysitting service.
Concierge service and local recommendations: Bleisure travelers are busy, and they generally spend less time planning their bleisure trips than they would spend planning a traditional vacation. They will be thrilled to find a hotel that provides good local recommendations or can help in securing tickets for attractions, shows, or transportation.
How Can Hotels Capture More Business from Bleisure Travelers?
By now you're probably wondering, "how can my hotel attract more bleisure travelers?" The first step is to offer the amenities that bleisure travelers want. If your WiFi is in desperate need of an upgrade, you'll want to get your WiFi speed sorted before launching marketing efforts aimed at bleisure travelers.
Once you're set up for success on the amenity front, then you can spread the word that you're open for bleisure business. Start by telling meeting planners that you want bleisure travel. They can be great salespeople; meeting planners can promote stay extensions among their conference attendees or clients. Also, you'll want to offer competitive rates for corporate or group guests who do want to extend. You certainly don't want to scare away a potential bleisure traveler with a transient leisure rate that's significantly higher than the corporate rate their company is paying for the exact same room. Along those lines, make sure your booking engine can seamlessly handle bleisure bookings. This might mean the ability to mix and match rate plans or extend stay dates after a booking has been made.
Finally, engage with prospective and confirmed bleisure travelers through every step of the booking journey. From the moment a potential guest lands on your website, they should be able to read content about your bleisure-focused services and amenities. Make sure these guests know that you can help them plan their leisure activities and keep their partners and children entertained and comfortable. Perhaps you consider offering packages that include tickets to top attractions or room upgrades.
Although bleisure travel might seem like a trend, all signs point to bleisure's mix of corporate travel with vacation being a sizable and distinct segment of traveler for many years to come. With business travel bouncing back and the continued charge of digital nomads/remote work, now is a great time to ensure your hotel is ready to capture additional room nights and ancillary revenue from business travelers who want to stay a few extra nights to disconnect from work and enjoy all your area has to offer.