Cost-Effective Ways to Boost Your Hotel's Exterior
By Lillian Connors
Last updated July 23, 2018
3 min read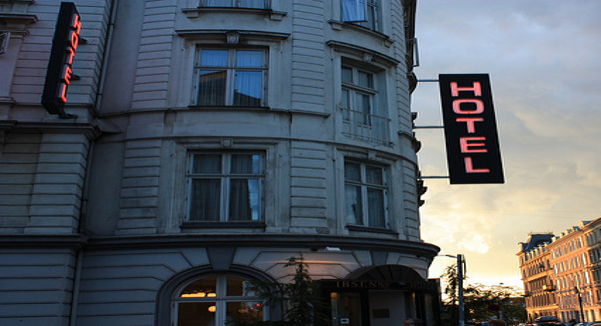 With the travel industry on a perpetual upward trajectory due to the rising economic standards across the globe, the hotel industry is booming as well. This opens up a world of opportunities for aspiring hotel owners to attract and capitalise on such an expansive demographic, however, it also allows plenty of room for competition to try and snag a portion of the proverbial cake.
In such a highly competitive environment, every guest counts, and every review can mean the difference between success and failure. Needless to say, as a business leader you cannot afford to get outpaced by the competition, so running a tight ship at all times is essential. Among the numerous aspects of successful hotel management, making sure the exterior boasts aesthetics and functionality will be paramount. With that in mind, let's take a look at several effective ways you can boost your hotel's exterior without busting the bank.
Renew all ground markers
Having clearly defined traffic lanes for vehicles, guests, and personnel will not only raise the aesthetic bar but it will also introduce a functional feature everyone will love. After all, a confused guest is an unsatisfied guest, and a staff member who can't navigate the maze that is your entire "backstage" operation is an unproductive one. These problems combined will cause your business to lose money and reputation over time.
This is why all ground and wall markers should be kept in top condition throughout the year, and renewed regularly to maintain traffic flow, safety, and aesthetics of the exterior. Consider renewing parking lot stripes, handicap signs, curb side lines, no-stop zones, directional arrows, and other property-specific features.
Regular window maintenance
Nowadays, many modern hotels opt for the sleek, window exterior design that allows for some scenic views from every suite the guests are sure to appreciate. However, the more windows you have, the higher the upkeep and maintenance investments. While there is no affordable way to approach this problem, there is a way you can keep maintenance costs as low as possible.
Rather than waiting for the exterior to start showing severe signs of neglect, accumulating dirt, dust, and God forbid, bird ordure, you want to stick to frequent cleaning with your trusted altitude cleaning company. This will not only keep the view from every room pristine and spotless, but you will also be able to get a discount as a regular and long-term client.
Mend all irregularities on the facade
One of the most important elements of an aesthetic hotel exterior is regular facade maintenance across the board, including preserving the aesthetic appeal of the main building as well as all ancillary areas such as the pool, and the indoor recreation centres. Giving the facade a fresh coat of paint, fixing all structural issues, and sealing all cracks and interstices will be essential for maintaining the reputation of your brand.
Luckily, fixing these problems is not inherently expensive, and you can take on one problem at a time for balanced and calculated spending. Whenever doing facade repairs, be sure to consider a scaffolding rental in order to ensure worker safety and expedite the entire process as much as possible without having to buy the equipment itself. Remember that these projects, although crucial, should last as little as possible, as no guest wants to have to dodge workers or have their view interrupted by sheeting.
Keep the pool area nice and tidy
Every contemporary hotel should have a pool area. The more sophisticated, the better, so you shouldn't skimp on auxiliary features such as an in-pool bar, plenty of shade, underwater seating, and water jets for the guests to enjoy a relaxing massage. However, with a grand pool area such as this, grand upkeep costs can arise.
The key here is to make a detailed upkeep schedule, starting from the cleanliness and quality of the water, and then moving on to regular vacuuming, landscaping (everyone appreciates a beautiful poolside oasis), and maintenance. Be sure to keep the walkway and the floor clean by using a pressure washer to eliminate the dirt and grime in the tile crevices.
Make the driveway welcoming
You only have one chance of making a great first impression, so might as well do your best to make it a positive one that will attract guests and inspire them to keep coming back. To that end, you can start by tidying up the curb appeal, making sure that meticulous landscaping frames the view of your hotel – a view free of garbage bins, worn out signs and markers, as well as any potholes on the driveway.
For an amazing curb appeal to truly come to life, you need nothing else than a beautiful landscape, a broad driveway, and a professional valet staff ready and willing to greet every guest and tend to their every need.
Maintaining and even boosting your hotel's exterior doesn't have to require grand financial investments – it only requires a strict upkeep schedule and prudent spending to improve every area one step at a time. With that in mind, you can use these tips to make your hotel's exterior stand out from the rest, and pave the road to long-term success in the industry.