What is a Digital Phone System and Why Should You Replace Your Current Hotel Phone System with One?
By Gregor Herz
Last updated January 26, 2022
4 min read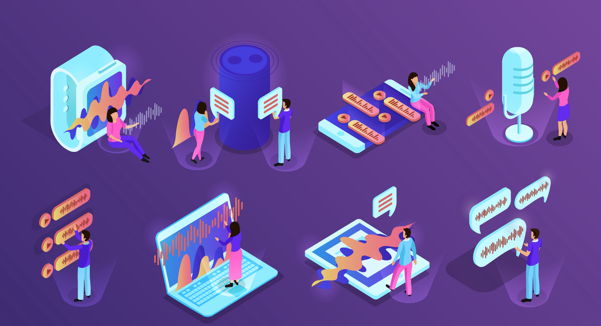 Telephones have been a key component of the hotel room for well over a century—even the most rundown motel will have one (although it might not always work!). Aside from allowing guests to communicate with the outside world from the comfort of their own room, they also enable guests to communicate with the hotel staff directly. Room service, wake-up calls, and late check-out wouldn't exist without there being telephones in hotel rooms.
But, has the time come for hotels to move on with updated technology? The general public has certainly moved on from using "standard" telephone systems in the home, with more and more people now choosing to get rid of their landline phone altogether and instead solely rely on mobile devices. The same will soon be happening in the hotel room as hotel telephones are due for an upgrade!
The Success of the Hotel Telephone
Hotel telephones have well and truly stood the test of time. In fact, the first telephone call ever made in a hotel room was supposedly made by Alexander Graham Bell himself in 1877 at London's prestigious Brown's Hotel. Although modern telephones look and feel quite different from Bell's initial invention, the basic technology behind them is essentially the same. This is where they have been so successful—they are reliable and recognizable.
Almost everyone in the world knows how to use a telephone, even if they've never actually seen or used one themselves. Hoteliers don't need to worry about hotel guests walking into a hotel room and being perplexed by the strange contraption in the corner.
Additionally, telephone systems are reliable. In an industry where your reputation can make or break you, having reliable technology is essential to keeping guests happy. Hoteliers can be confident that guests will be able to order room service, make bookings, or receive their wake-up calls without complications.
These were the main reasons put forward by Chad Collins, VP of sales in the Americas for VTech in a 2018 interview with Hotel Management. But, things have changed significantly since 2018—we've had a global pandemic that has completely changed how we view modern communication technology.
The pandemic has changed modern communication technology
The global pandemic forced many of us to use digital forms of communication more than ever before. While people from older generations such as the baby boomers would have once been more comfortable with simple legacy telephone systems, they're now using digital forms of communication more than ever before, and they love it! One of the most popular digital communication platforms, Zoom, saw a huge increase in 2020, with over 300 million participants per day communicating through the platform as of June 2020.
The fears that hoteliers once had about baby boomers and other older generations not being able to use hotel room technology are now outdated. It seems that people from all generations have really embraced modern communication technologies, so it's time for hoteliers to realize this and offer their guests a more modern telephone system too.
What is a Digital Telephone System for Hotels?
A digital telephone system, such as SuitePad's SuitePad Phone, is a telephone system that relies on modern digital technologies. While old analog systems used coaxial cables to connect telephones to the hotel's in-built telephone system, digital telephone systems rely on modern wifi technology to carry calls through a technology called voice-over-IP (VoIP). Modern wifi systems have a huge capacity, so moving calls onto the in-built wireless network of the hotel won't have an impact on the overall performance of the hotel wifi but makes calls much clearer and more stable than traditional telephone systems.
Another defining feature of digital telephone systems for hotels is the access device. Traditional phone systems use telephones or sometimes have loudspeaker options. They use analog buttons that easily get dirty, stuck, or even broken. Digital telephone systems use digital interfaces to make calls. These could be hotel room tablets, mobile devices, or even hotel TV systems.
Making calls through digital interfaces offers a much more pleasant experience for guests. They get to experience the sleek design that they've come to expect with using modern mobile devices such as smartphones. In addition, digital systems allow hoteliers to add an additional layer of convenience—they can add buttons that directly put guests through to certain departments in the hotel so guests don't need to punch in any numbers at all. As the technology advances, hoteliers will also be able to offer their guests the choice of having video chat and multiple participant calls—a feature that has proven popular during the pandemic and is set to stay.
The Benefits of Digital Telephone Systems: Cheaper, Updateable, and Sales-Oriented
As digital telephone systems rely on wireless technology, there's no need to ensure the physical upkeep of the aging analog telephone system. This is a massive advantage for older hotels because the upkeep of analog telephone systems can need extensive work and cause structural damage. This also gives hoteliers more flexibility with hotel remodeling jobs as they no longer need to take into consideration the internal analog telephone system when making structural changes.
Updating digital telephone systems is also very simple. All you need to do is download a simple update to the system and you're ready to go. If your system requires a hardware upgrade, there will be no complications with installations as it runs on a wireless network—all you need to do is connect the new hardware and the system is ready to go!
Hotels that install digital telephone systems will also benefit from the other features that come with digital hotel technology. For example, hotels that install hotel guest tablet systems as digital telephone systems will also profit from the other associated benefits of this technology such as interactive digital menus, the ability to send push notifications, and the implementation of a digital guest directory. These features all increase in-house sales, boosting revenue and driving a strong ROI.
The Future Outlook for Hotel Telephone Systems
The pandemic has shown people what digital communication technology can really do and it's unlikely people will revert back to analog systems of communication once the pandemic has passed. For hotel businesses, this is the green light to digitize their telephone systems to meet the demands of modern guests.
With digital phone systems, hotel businesses will be able to save on expensive repair costs to their aging analog telephone systems, easily update their telephone systems as the technology advances, and offer guests the modern experience they expect from modern hotels. The hotels that install this technology first will benefit the most by getting ahead of the competition at the earliest possible time.