Duetto founder: "90% of hoteliers are missing this massive profit opportunity"
By Hotel Tech Report
Last updated January 26, 2022
6 min read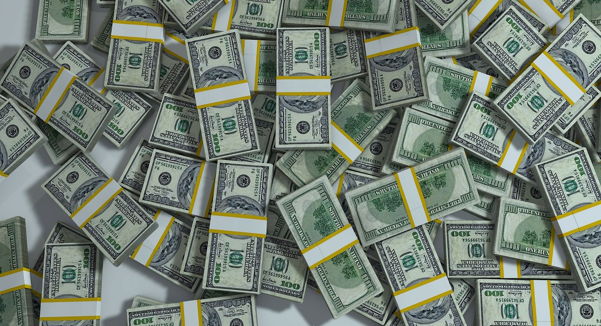 Hotel revenue management is changing quickly but not quickly enough. According to our sources less than 1 in 10 hotels in 2018 are leveraging revenue management software to price their rooms. Dynamic pricing went mainstream with Uber's "surge pricing" model; however, it's been used by airlines, hotels and other industries for decades.
Could you imagine Uber having a team of employees working in Excel spreadsheets to decide on prices around the clock? That would be absurd.
For much of the hotel industry this absurd image is still an unfortunate reality. Adding fuel to the fire, hotel pricing is 100x more complex than Uber pricing.
Keep in mind:
- Uber has just one channel to sell it's inventory on - the Uber app.
- Uber also has just one type of consumer - Uber app users.
- Uber has only one type of sale - Uber rides.
Hotels sell inventory on dozens of channels such as OTA's, brick and mortar agencies, direct online and more. Hotels have to account for both group and leisure business while targeting a global prospect base. Uber sells to one type of consumer - the person who wants to get from point A to point B. Hotels are selling to thousands and even millions of different "needs" with different price sensitivities, booking windows, desires and hangups.
Some guests are coming for business and since their company is paying for the room they don't care about price but want to make sure they're sleeping right next door to their big meeting. Other guests are paying for their entire family to travel abroad and will switch to the property across town if it's even $1 cheaper but will likely spend more on ancillaries throughout the trip.
The concept of total RevPaR (tRevPaR) accounts for total guest spend on properties (including ancillaries) and makes this calculation even more difficult for revenue managers. In other words, a business traveller who's willing to pay more for a room now might actually be less profitable than a small family who has a lower willingness to pay if that family will dine more at the hotel, make purchases at the lobby retail store and order movies at night.
The hotel revenue management software challenge almost requires rocket science to be executed properly and it's a messy problem to tackle without the right revenue management tech stack. Conversely the stakes are much higher with hotel revenue management because hotels have extremely limited inventory and high fixed costs. For these reasons, effective revenue management can make or break a hotel's profitability.
Messy problems like these are rarely solved by ordinary individuals who march to the beat of the drum so we sat down with industry rebel and Duetto co-founder Marco Benvenuti to discuss why working in hotels can really suck, how corporate suit and tie environments make him cringe and why hotels need to adopt a comprehensive revenue strategy to fix their acquisition funnels before dumping more cash into marketing channels like Facebook and Google.
Marco is not a "technology lifer" like Duetto co-founder Craig Weissman (former Salesforce CTO) and actually started his career working in hotels which makes his story particularly interesting.
This year Marco and the Duetto team raised another $80M to solve hotel's revenue management problem. He's also recently recruited analytics guru Jeff Ma to join the cause. If you have seen the 2008 Kevin Spacey film 21, it's based on Ma's time (and book) as an MIT student beating the odds in Vegas. Jeff Ma was most recently VP of Analytics at Twitter. So if the Duetto story peaked Jeff's interest - it's probably worth a listen.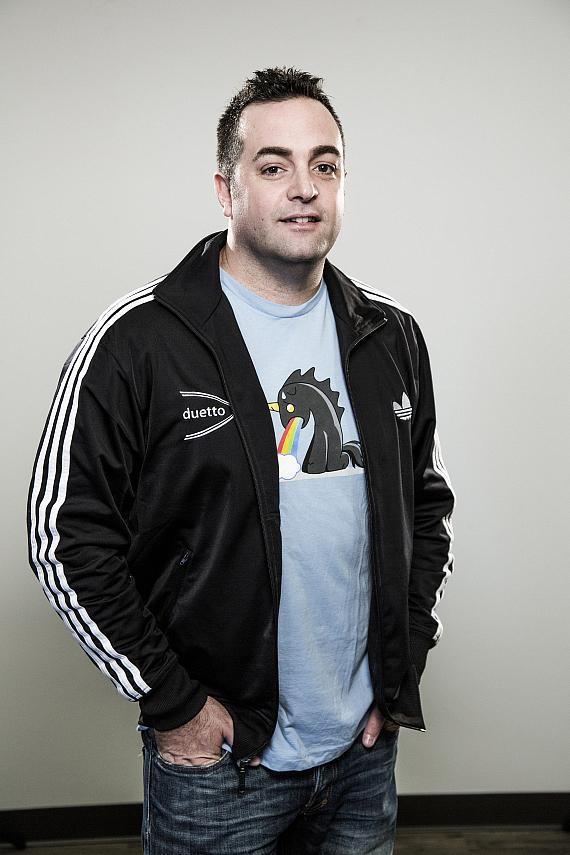 Tell us about your career background in hotels?
After receiving my master's degree from Cornell, I was fortunate enough to land a job with Caesars Entertainment on the Las Vegas Strip. I oversaw revenue management for the entire campus of casino resorts, totaling about 25,000 rooms.
At Wynn, I helped optimize profitability throughout the resort by leveraging and implementing new optimization methodologies and technologies.
I didn't really fit in a corporate environment where I had to wear a shirt and tie and couldn't express myself. My offices were always in a dimly lit basement and my interaction with other departments was minimal. I often felt ideas were discouraged.
What was one technology that you couldn't live without in your former role in hospitality?
We used Excel for forecasting, pricing, reporting, data visualization, the whole nine yards. It's how All of of my Excel sheets were built with native VBA coding. But this is also where I began to understand the limitations of Excel, specifically the fact that you don't have connectivity with the PMS and you're bound by a tool that is prone to mistakes.
At Four Seasons, surprisingly, the technology was really bad. Even as late as 2002 I remember checking people in with the PMS, and you had to manually make sure you weren't checking people into an occupied room, and you had to do a system check -- ensuring you had the right number on a piece of paper, the right number in the system, and that you wrote the right room number on the key. It was at this point I thought to myself, "There's got to be a better way to do this."
As a hotelier what was your biggest frustration with tech vendors?
It felt like technology vendors never had a cohesive vision for where they were going, instead they were just catering to their largest customers and building features that these clients needed. They were just taking orders, basically, and being more reactive than proactive.
What is the most widely held misconception that hoteliers have about technology?
The most common misconception about technology is that it's too expensive. Hoteliers have this misconception because they don't fully understand the value that the technology brings. They see it as a cost rather than as a profit center. Hoteliers often buy technology the same way they would buy a TV or a pillow. And because of that, tech vendors have been forced to limit their innovation.
Tell us about your journey from hotelier into technologist?
When I was working at Wynn, Steve and Elaine Wynn divorced around the same time as the company was going through some downsizing. I ended up on the wrong side of the divorce and my position was eliminated. At that point, it was time to look myself in the mirror and ask some important life questions.
Did I want to continue working in a corporate environment where I couldn't express myself? Or did I want to go out on my own, risking job and financial security for my own freedom and the ability to be who I am?
I was taking a humongous financial risk, moving from a well-paid, well funded corporate gig with lots of benefits to an unknown realm where I wasn't sure how or when I would receive my next paycheck.
Launching Duetto with Patrick Bosworth, initially as a consulting company, was the best choice for me to finally be happy. And that sudden freedom to express ourselves both as innovators and unique individuals was infectious.
Why are hotels adopting the Duetto Platform at such a rapid pace?
Fixing the communication gap between the sales and revenue departments is crucial not only for driving more profitability through group business, but also for adopting a Revenue Strategy culture. that Duetto has championed from the start.
Duetto is hospitality's only Revenue Strategy Platform. A powerful suite of cloud applications addresses the industry's complexity in distribution and technology, providing solutions that increase booking conversion, efficiency, guest loyalty and revenue. The unique combination of hospitality experience and technology leadership drives Duetto to look for new and innovative solutions to the industry's greatest challenges.
Duetto delivers software-as-a-service to hotels and casinos that leverage dynamic data sources and actionable insights into pricing and demand across the enterprise, enabling a holistic and more profitable Revenue Strategy. More than 2,500 hotel and casino properties in more than 60 countries have partnered to use Duetto's applications, which include GameChanger for Open Pricing, ScoreBoard for intelligent reporting, PlayMaker for personalization, and BlockBuster for contracted-business optimization.
If you were going to open the hotel of your dreams tomorrow what kind of hotel would it be? What technology would you use there?
Well, The Upper House in Hong Kong is my favorite hotel in the world. The design is flawless and it's in the center of vibrant Hong Kong. They have the service down. It's a luxurious place that also makes you feel very comfortable.
Having said that, the hotel of my dreams would be an integrated casino resort in Las Vegas. I've adopted Las Vegas as my hometown and there's nowhere I'd rather be. I would choose an integrated resort because it allows you to do all the things necessary to truly build a fantastic, personalized customer experience all under one roof.
I would install Duetto's Revenue Strategy platform, of course, as well as whichever bolt-on systems integrate best. To be honest, our platform and associated apps are best in class in terms of pricing, personalization, group management and reporting. I would use Opera or LMS as the PMS and Synxis as the CRS, which would allows me to deploy Duetto's Personal Shopper, a booking engine overlay that allows 1:1 offers and rates for each guest that visits the website.
What's one piece of advice you have for hoteliers who have dreams of working in tech one day?
Leave the hotel as fast as you can. There's really no innovation going on there. So do a lot of research and find a technology company that's thinking outside of the box and pushing the industry to do better. Listen to Glenn Haussman's No Vacancy podcast that goes behind the scenes of hospitality and discusses real issues with some big-time hoteliers.
What is the most exciting technology you've seen in the hotel tech space that is not built by your own company?
The ability to check-in from an app on your phone because it allows you to bypass the front desk completely.