Hotel Advertisement: 15 Channels & Strategies to Bring in New Guests
By Jordan Hollander
Last updated February 16, 2023
6 min read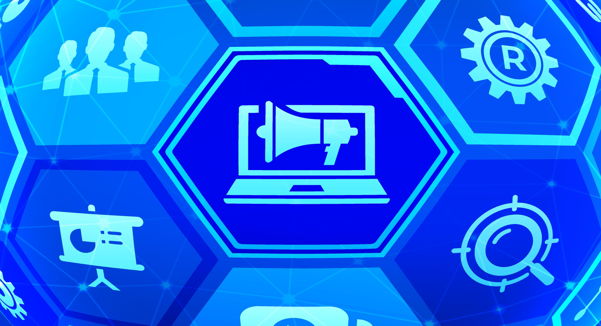 How can you spread the word about your hotel? Unless your hotel has some incredible name recognition or is located next to an exceptionally popular attraction, you'll undoubtedly need to advertise your hotel in order to attract guests. There is no one-size-fits-all advertising strategy for hotels, which means you'll need to do research and testing to find the advertising channels that work for your property. There's also no shortage of advertising channels, which is why we've gathered this list of 15 great advertising strategies for hotels. After reading this article, you'll have a basic understanding of these popular channels so you can begin building an advertising plan for your hotel.
1. Facebook
With nearly 3 billion monthly active users, Facebook has the largest reach of the social media giants. Building out a free Facebook page is a great way for your hotel to build a Facebook presence, which allows potential and prior guests to connect with your page, read and write reviews, and receive updates that you post. In addition, you can launch paid Facebook Ads, which, starting at just a few dollars per day, come with a slew of targeting options, like age range, location, and interests, that help you get visibility among specific audiences.
2. Snapchat
Another popular social media channel, Snapchat reaches mostly millennial and generation Z users around the world. Snapchat allows hotels and other businesses to run several different types of ads, like geofilters, which allow users to overlay unique, branded filters over their photos when they're in a specific location radius. Your hotel could run a fun, branded geofilter that guests can use on their photos. Snapchat also offers, like Facebook, paid posts that put your content in front of a targeted cohort of users.
3. TikTok
Out of the largest social media platforms, TikTok has historically skewed the youngest, with a significant portion of users within the ages of 18 to 24, but recently more adults are using the app. TikTok content takes the form of short videos, usually set to some catchy tunes, so TikTok is a great platform to show off videos of your property, like room tours or a "day in the life" video. Paid advertising is available, and like other social media platforms, you can choose your targeting and budget.
4. Google
For many hotels, Google will be the biggest source of direct traffic to your website, thanks to its robust advertising offerings. One essential product is Google My Business, which allows you to manage the content and photos on your Google Maps listing. This listing also includes a free direct link to your website and a phone number. Paid advertising options include Google Hotel Center, which displays another link on your Google Maps listing along with rates and availability, and Google Ads, which places an ad for your hotel website at the top of the search results. Both Hotel Center and Ads are pay-per-click models, and one click can cost roughly $1 to $3.
5. Instagram
Although it's owned by Facebook's parent company, Meta, Instagram has a more narrow audience, with many of its 2 billion monthly active users falling into the millennial generation. Like on Facebook, you can create a free Instagram page for your hotel, which enables you to post content and engage with guests. However, to maximize your hotel's reach on Instagram, paid or "promoted" posts show your content to users who match your target audience. Many hoteliers find success on Instagram because the app's users are often looking for travel inspiration on the platform, so they find posts and ads about hotels to be quite relevant.
6. Waze
After Google Maps, Waze is the second most downloaded navigation app in the US, with tens of millions of active users every day. Waze offers location-based advertising products, meaning you can target users based on where they are when they use the app. For some hotels, this can be an attractive targeting mechanism. For instance, you could target users who are at the airport and might need a last-minute place to stay.
7. Tripadvisor
Travelers often visit Tripadvisor while in the research phase of their trip planning, so it's important that your hotel has an up-to-date Tripadvisor page. It's free to claim and maintain your page, but to unlock the most benefit, like adding a link to your direct website, you'll need to pay for a Business Advantage subscription. Subscription rates vary by market, sometimes costing up to a few thousand dollars per year. While this can be money well spent to maintain your online reputation, it can be difficult to see a direct link to revenue production, since many Tripadvisor users visit Tripadvisor to do research, rather than to book reservations.
8. Expedia
Expedia is one of the most popular online travel agencies with over 110 million monthly users visiting Expedia Group sites, including Hotels.com, Orbitz, Travelocity, and Hotwire. Many hotels see Expedia as an integral part of their distribution strategies, since Expedia can give hotels huge visibility that's nearly impossible to replicate with direct websites. To list your hotel on Expedia, there's no setup fee, but you will pay a 15-20% commission on confirmed bookings. In addition, you can get more visibility through Expedia TravelAds, which is Expedia's pay-per-click advertising product. These ads are usually cheaper than Google Ads and get higher conversion because the ads show on Expedia sites, where users are already well into the booking process. Expedia also has a display media product which allows hoteliers to run banner ads that link back to their own websites.
9. Booking.com
With at least four times the monthly traffic of Expedia, Booking.com is especially popular in Europe and the US. It's free to build a listing on Booking.com, but like on other OTAs, you'll pay a 15-18% commission for actualized reservations. Booking.com doesn't offer much in terms of paid advertising, but hoteliers can participate in several programs that increase visibility, like the Preferred Partner Program, which gives listings some special tagging and boosts search results placement. Hoteliers can also choose to offer discounts and perks to members of Booking.com's Genius loyalty program.
10. Airbnb
While Airbnb started from humble roots as a platform for everyday "hosts" to rent out spare beds or rooms, it quickly became competitive with the top OTAs, now offering over seven million active listings that include not only shared rooms but also apartments, homes, hotel rooms, treehouses, yurts, houseboats, and more. Hosts can choose to pay either a 3% commission on confirmed bookings coupled with a service fee that guests pay, or they can opt for a flat 15% commission with no service fee. Airbnb doesn't offer any other paid advertising options.
11. Local newspaper
While it might not have the same buzz as social media platforms, your local newspaper can be a successful advertising channel if you're targeting the right readers. Rather than reaching potential out-of-town guests (who probably aren't reading your local paper), newspaper advertising can reach local businesses and individuals who might have group room or meeting space needs. For example, you could highlight your wedding planning services in the Lifestyle section or showcase your ballroom in a print ad in the Business pages.
12. Local radio
Radio advertising is quite competitive, and often more expensive than local newspaper ads, so it's not the ideal advertising channel for every hotel. Many radio listeners are commuters, so radio advertising can be a good way to reach business owners or leaders who may need event space or room blocks for meetings or conferences. Besides standard 30- or 15-second ads, your hotel could also participate in giveaways or sponsor events associated with a local radio station to get more visibility.
13. Email marketing
One of the best ways to drive repeat business and nurture lasting relationships with guests is email marketing. Not only is this advertising channel relatively low cost, it can lead to more direct bookings. Email marketing can take a variety of forms: newsletters, promotional offers, birthday wishes, holiday greetings, and more. When you use an email platform, such as Mailchimp, you can also gain insight into metrics like click-through rate and see which links users clicked, which can help you improve your future email campaigns.
14. Independent loyalty programs
Like email marketing, loyalty programs are a fantastic way to build repeat business. Whether you create your own loyalty program or join one like Stash or Preferred, the goal is to reward guests for choosing your hotel again and again so that they keep coming back. Hotels often give perks like discounts, early check-in, room upgrades, or F&B credits to loyal guests, but the cost to the hotel for these amenities is usually quite small. Perks tend to get more valuable as guests work up the ladder of status levels.
15. LinkedIn
While LinkedIn might not be the first place you think of to advertise your hotel, it actually presents two very compelling advertising opportunities. With nearly 100 million monthly active users, many of them professionals, LinkedIn has an attractive user base for hoteliers who want to drive traffic and bookings through pay-per-click posts on the site. In addition, you can build a company page for your hotel that aims to attract employees.
Building a profitable hotel advertisement strategy requires a comprehensive approach that utilizes a variety of marketing channels and tactics. One key element of a successful hotel advertising strategy is to leverage social media platforms, such as TikTok, to reach and engage with your target audience. This is especially important for luxury hotels, as they can use social media to showcase the amenities and guest experiences that set them apart from other hotels in the industry.
Another important aspect of hotel marketing is utilizing influencers to help promote your hotel brand. By partnering with influencers who have a strong following in your target demographic, you can create authentic and engaging content that resonates with potential guests.
In addition to social media, search engine optimization (SEO) and pay-per-click advertising, such as Google Ads, can also be effective in driving traffic to your hotel website and increasing brand awareness. By optimizing your website for search engines, you can improve your online presence and make it more likely that potential guests will find your hotel when searching for lodging options.
Another key aspect of a successful hotel advertising strategy is retargeting, which allows you to target ads to people who have previously visited your website. This is a great way to remind potential guests of your hotel brand and encourage them to book a room.
Finally, it is also important to utilize partnerships and create marketing campaigns that highlight the unique perks and benefits of staying at your hotel. For example, a hotel chain like Marriott Bonvoy can leverage its rewards program and highlight the benefits of being a member.
Overall, a successful hotel advertising strategy should be tailored to your specific hotel brand and target audience and utilize a mix of digital marketing tactics, such as social media advertising, display advertising, video advertising, and user-generated content to increase brand awareness, drive direct bookings, and enhance guest experience.
Which advertising channel will you try first? Each advertising channel has its strengths and weaknesses, but by choosing channels that allow your hotel to reach the right guests, you can build a successful and well-rounded advertising strategy.