Hotel Marketing on Snapchat: Understanding the Basics
By Jordan Hollander
Last updated February 16, 2023
4 min read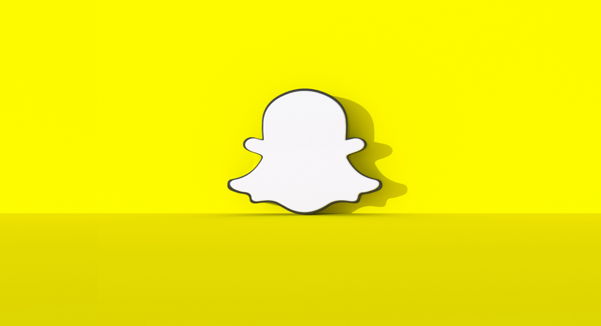 If you're surprised to see "hotel marketing" and "Snapchat" in the same sentence, you're not alone. Although Snapchat boasts almost half a billion users, it's not always top of mind for hospitality businesses who might think of a comprehensive social media strategy as one that includes just Facebook and Instagram presence. Getting ramped up on a new social media platform can be intimidating; that's why, in this article, we'll explain the ins and outs of Snapchat and how you can leverage it to meet your marketing goals. Snapchat opens new opportunities to build brand recognition, test a new advertising channel, promote special offers, and engage with a different segment of guests. Like with any marketing channel, Snapchat can help you attract new guests and nurture relationships with loyal guests.
What is Snapchat? (Just in case you've been living under a rock)
Snapchat is one of the world's most popular social media platforms, among the likes of Instagram, Twitter, and Facebook. The Snapchat app launched in September 2011, and it originally offered one main function: the ability to send photos or videos, called "snaps," to friends. Users could set a time limit on their snaps; after the time limit, like 10 seconds, had elapsed, the snap was gone forever. Snapchat also launched the "Stories" feature, which Facebook and Instagram soon copied, which allows users to post photos or videos that expire after 24 hours. More recently, Snapchat became known for its "filters," overlays that users can add to photos or videos. The app grew exponentially in the last decade, especially among younger Millennials and Gen Z; for the last five years US teenagers called Snapchat the most important social media platform for their generation. Snapchat is estimated to have over 430 million active users today.
What value can Snapchat offer to hotels?
Although it might not be the first digital marketing channel you think of, and it's less popular globally than Facebook and Instagram, Snapchat can still be a valuable addition to your hotel's social media marketing strategy, especially if your target guest profile skews younger. As of 2022 39% of Snapchat users are between the ages of 18 and 24, and only 24% of users are over the age of 30. Facebook, on the other hand, counts just 18.5% of its user base in the 18-24 age range, while over 35% of Facebook users are over the age of 45. Snapchat gives hotels direct access to the next generation of guests via one of their preferred platforms.
In addition to access to this new guest segment, Snapchat is a great platform to use to promote time-sensitive offers and build brand awareness. Snapchat is a highly visual platform; hotels with beautiful amenities and eye-catching rooms can really stand out with high-quality photos and videos. With stunning creative assets, your hotel can stand out from the crowd on Snapchat and rack up views from users looking for travel inspiration. Snapchat users aren't just looking for inspiration, though; many users want instant gratification by purchasing the product or service they just stumbled across. For this reason, Snapchat can be a good platform on which to promote limited-time promotional offers.
How Can Hotels Use Snapchat Effectively?
If your interest in Snapchat has been piqued, then you might be looking for some tactical advice for testing out this exciting social media platform. Here are several ways you can spread brand awareness and drive new users to your hotel by leveraging Snapchat:
Partnering with Snapchat influencers: Instead of creating Snapchat content yourself, why not partner with an expert? Snapchat influencers who have large audiences of potential guests can put your hotel in front of their followers in an authentic way that doesn't feel so much like traditional advertising. Before working with an influencer, just make sure to ask for their follower demographics and engagement rates on similar jobs to confirm the influencer is a good fit.
Running sweepstakes: Snapchat is a great place to run a contest to build buzz about your hotel. A typical Snapchat contest asks users to share your content or tag a friend to receive an entry; upon the contest's end date, you'll choose a random entrant to win the prize. A free 1- or 2-night stay is usually a reasonable prize that will generate interest. In exchange, you'll get hundreds or even thousands of users engaging with your content, which helps you build brand awareness.
Launching ads: Like other social platforms, Snapchat has an advertising product which lets you create and launch ads to be served to a specific audience. Snapchat allows you to narrow your audience by age, gender, location, interests, and even some travel-related criteria. Assets can be either photos or videos, and you'll need to specify a landing page to which the ads direct. Snapchat shares metrics like impressions and click-through rate so you can track performance of your ads, and these ads can boost your direct booking volume.
Creating branded geofilters: One unique engagement opportunity that's unique to Snapchat is their geofilter product. Geofilters are overlays that users can put on their photos or videos, but they're only available to users within a defined geolocation. Geofilters are popular at events, like at concerts or festivals, but businesses can also use them. For instance, Hotel de Coronado in San Diego, and Gurney's in Montauk have used geofilters that guests can access when using Snapchat on property. Younger guests are probably sharing their experience on Snapchat anyway, so a geofilter allows them to engage with your hotel in a fun way – while also showcasing your brand to their friends and followers.
Publishing exclusive content: Because Snapchat is such a visual app, it's an excellent platform on which to showcase what makes your hotel special. For instance, you could share a behind-the-scenes look of the preparation before a big event, or you could highlight the day in the life of a concierge or front desk agent. Maybe you share the story of how your hotel came into existence or take viewers back in time if your hotel has some notable history. The more you can share your hotel's unique personality, the more likely users will build emotional connections with your content and build brand affinity.
Ready to test some social media marketing strategies on Snapchat? This up-and-coming channel is a nice complement to your strategies on Instagram and Facebook, and it can help you drive brand recognition and tap into the younger generation of travelers.