10 Unique Hotel Amenities Ideas You Should Consider Now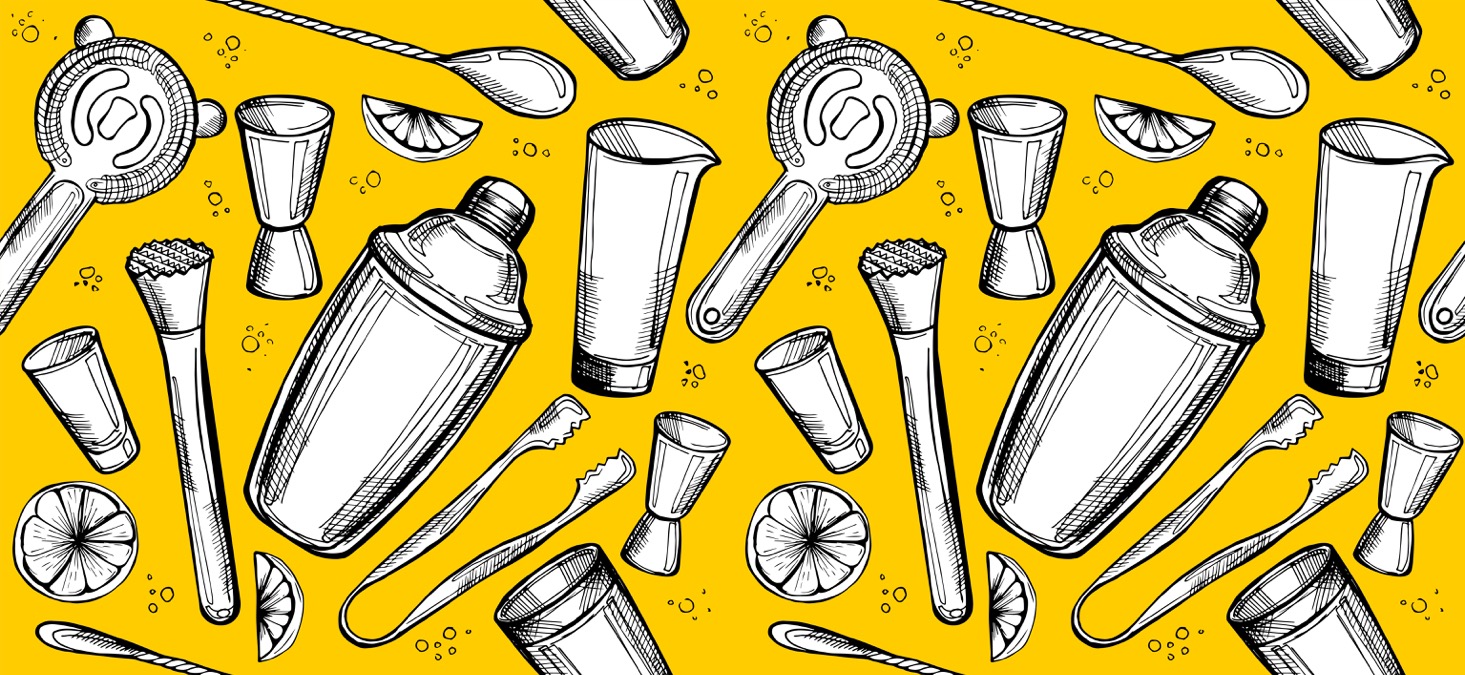 With so many new hotel brands, competition from short-term rentals, and new technologies, it's easy to get overwhelmed when trying to make your hotel stand out. Renovating your property is expensive and time consuming but hotel amenities are an easy and high impact way to stand out in your competitive set.
How can you do it all - be original, earn 5-star guest reviews, and generate social media buzz - without dropping rates?
Let's go back to basics and look for ways to enhance the guest experience. Put yourself in the guest's shoes: what are the pain points you experience while traveling? What do you wish you could bring along, and what amenities would really make a difference in your stay?
Today's guests crave novelty and utility. They want to be surprised with hotel amenities that they'll actually use. For example, Westin partnered with New Balance to provide running shoes and exercise gear for guests who want to maintain their workout routine while on the road.
In this article we'll briefly cover the basic hotel amenities that every property needs and then dive into 10 unique amenities that will help you win the hearts and minds of guests.
Essential hotel amenities
Before diving into our list of unique amenities, we want to make sure every hotel has the basics covered. These amenities used to be a main selling point for hotels, but now they're par for the course. Simply put, when guests stay at a hotel, they expect these items to be readily available and free of charge:
Lotion

Shampoo

Personal care (combs, shaving cream, razor, shower cap)

Coffee maker, coffee and creamer

Tissue

Bathrobes and slippers
Ready to take things to the next level? Many hotels now offer elevated amenities to better compete with vacation rentals. If your hotel is located in a market with a lot of competition from Airbnb - or if you're just looking to grab a competitive edge - consider making these amenities available:
Free breakfast: Guests want to save money and enjoy the convenience of either cooking their own breakfast or enjoying breakfast just steps from their room. When most short-term rentals include kitchens, hotels can compete on the breakfast front by offering some sort of free breakfast option, whether it's a continental buffet or a sit-down hot meal.

Options for pillows: Many guests have allergies or strong preferences for certain types of pillows, so you can make your hotel feel more like a home by offering down, foam, and hypoallergenic pillows available.

Free WiFi: Remember the days of hotel WiFi that cost $20 per day? Well, some hotels are still stuck in that era. Free WiFi is quickly becoming an amenity just like shampoo: guests expect it, and they don't want to pay for it. For some guests, no free WiFi can be a deal-breaker.

Free parking: Parking is another way to compete with short-term rentals. Some short-term rentals include a parking space, so if your hotel's parking comes at a fee, that's another reason for guests to opt for an Airbnb. We recommend doing some research on short-term rentals in your market to see what the parking trends are.

Premium coffee: Elevate your in-room offerings by swapping the cheap packets of no-name coffee for freshly ground beans from a local roaster - or even a luxe Nespresso machine. If upgrading the in-room coffee isn't feasible for your property, consider adding a machine in the lobby that can whip up cappuccinos and lattes.

Gym or fitness center: Today's guest doesn't want to sacrifice their workout routine on the road, so even if your hotel doesn't have its own fitness center, guests will appreciate discounted rates (or, even better, free classes or gym time) at a nearby fitness facility.
1. Mobile check-in
We hear a lot of buzz about guestroom technology and sustainability, but this innovation isn't only limited to the guestroom. With a tech-forward property management system like Maestro, you can streamline your check-in process and make your front office more eco-friendly. Maestro's PMS offers a completely paperless check-in with no registration cards to sign and no printouts. Instead, the entire process is handled on a tablet.
After the guest is checked in, they can leave comments via online comment cards, and when they're ready to depart, the front desk agent can send their folio via email. In contrast to printing several copies of the guest's bill, Maestro's system makes it easy to sign and send folios electronically, which saves time and paper.
2. VIP shopping at local merchants
Do guests shop or dine at local restaurants when they stay at your property? If they do, they'll certainly appreciate a little extra discount or some freebies! Create a customized area coupon book to help guests save money and encourage them to eat or shop local.
This project doesn't need to be something that you take on by yourself; partner with local businesses to create a neighborhood coupon book that includes restaurant offers (like a complimentary dessert), shop discounts, a free fitness class, or discounts on tours or activities. It's a win-win for your hotel, your guest, and your local business neighbors.
3. In-room tablets
Let's be honest, the in-room information binder is so last millennium. Upgrade your guestroom guide to a digital format on a tablet to make it easier for guests and your staff to use. Guests can find all of the information they need at the tap of a finger, like room service menus and restaurant recommendations, and they can even contact the front desk via instant messenger with some guestroom tablet apps.
Property management systems like Maestro even integrate directly with INTELITY tablets, a popular brand of guestroom technology, making updates to folios and tracking guest preferences a breeze. Guests can even use Maestro-connected INTELITY tablets to book future reservations, since your unique amenities will definitely make them want to return.
4. Enthusiast tech
For a truly unique hotel experience, you can provide technology that caters to specific guest interests. Based on your guest profile, certain amenities might not be relevant, but some could lead to guest loyalty for life. For example, cater to guests to love to golf by converting a seldom-used meeting room to a golf room with a golf simulator. If your hotel doesn't have the space to add a full fitness center, consider purchasing a few Peloton bikes that can be delivered to guestrooms upon request. Though the bikes can be pricey (approximately $2400 each), the cost can be a lot less than the expense of building out a full gym.
Photo from Golf Digest
Unique artwork can also deliver a more memorable guest experience. Appeal to your art-loving guests with eye-catching artwork in guestrooms and public spaces. Some hotels even add functioning art galleries within their lobbies to create a truly sophisticated experience - and art available for purchase creates the opportunity to bring home a one-of-a-kind souvenir.
5. In-room cocktail station
We've already discussed how higher quality coffee can make a big difference in guest satisfaction, and another way to elevate your in-room beverage experience is with a unique guestroom cocktail station. Infuse some local flavor into guestroom amenities with a recipe and the ingredients for a signature drink that reflects the history or character of the property, just as the Troubadour Hotel in New Orleans does with their signature old fashioned.
Photo of cocktail welcome amenity
Alternatively, offer a more memorable cocktail experience by adding a Porthole infuser to your guestroom amenity lineup, which lets guests mix their ideal combination of herbs, fruits, and spices in the morning and sip a flavorful drink in the evening.
6. Local history at turndown
Current trends show that guests want a more local experience when they stay at hotels, and what could be more local than some interesting tidbits about the hotel's or area's history? Make the turndown experience even more special by placing a postcard or trinket with a unique story on the bed (perhaps in addition to a little sweet treat) in the evening.
Or maybe you'd like to take a page from the Grand Hotel Tremezzo's book; during turndown service, this iconic, romantic property in Lake Como shares love letters found in the hotel's walls. Now that's a turndown service you wouldn't forget!
7. Room purification
Especially in urban markets, hotel rooms should be oases of calm. As a guest, you want a break from street noise, crowds, and city smells. Create the optimal environment for easy breathing with a guestroom air purifier, which isn't only a nice amenity to have, but also a necessity for people with allergies or respiratory problems. Companies like Pure Wellness offer high-tech air sanitization specifically for hotel rooms, which make it possible to maintain hypoallergenic and great-smelling spaces with minimal extra effort.
8. Relaxation devices
After a long flight, a stressful day of meetings, or just the unpleasantness of jetlag, guests want to relax when they're in a hotel room. Why not offer a little something extra to help your guests clear their minds? Think of what you like most about a spa: calming music, good aromatics, maybe even a massage. How can you replicate a spa-like experience in your guestrooms? Scent diffusers, soothing eye pillows, and noise machines are relatively inexpensive and easy to implement, so adding relaxation devices to your room amenities is certainly not a stressful task. If you want to deliver a truly unforgettable in-room relaxation station, consider adding a Myostorm massage ball, a unique product that was recently featured on Shark Tank. Other massage options include a foot massager or a neck massager, like these from Homedics.
9. Powerbank for the road
Imagine you just got off a long flight, pulled up Google Maps to find your hotel, and completed mobile check-in. How terrible would it be to find that all that smartphone use drained your battery and you can't take photos of your beautiful hotel room! Give travelers a much-appreciated (and unexpected!) amenity by offering power banks in the room or for rent at the front desk.
As a bonus, you could encourage guests to post something about your hotel on social media in exchange for using a power bank! Or, for an over-the-top welcome gift, give guests a complimentary, hotel-branded power bank to take home.
10. Rollaway tent
Let's not forget about the youngest guests! Treat the little ones to memories of a lifetime with an above-average rollaway: a rollaway tent. This cool amenity is lots of fun for kids, and it gives parents some privacy when the whole family shares a room. For more brownie points,
Photo of The Bed Tent by Privacy Pop
That wraps up our list of 10 unique hotel amenities. With a little extra thought, you can introduce amenities that provide local experiences, useful functionality, and character that will keep guests coming back for more. Did we miss any creative ideas? Let us know!