Hotel Operating Costs: How to Reduce Them
By Lillian Connors
Last updated August 21, 2019
2 min read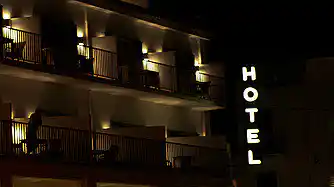 Running a hotel is definitely not an easy task. Aside from hiring the right staff, and having exceptional organizational skills, you should also try to find a way to reduce your operating costs, in hopes of reaching the best possible return on investment.
While this is the goal of every business person, you need to know where exactly you can cut some costs, without sacrificing the quality of the services you are offering. Check out some of the ways you can reduce your costs, thus boosting your profits.
Manage labor
One of the biggest controllable expenses is your workforce. First, assess the time it takes your housekeepers to clean the rooms which will help you organize their schedules properly. You need to determine the MPR (minutes-per-room) for every room type (stayover room, checkout room, single room and suite) because not all of them require the same amount of time to clean.
Furthermore, avoid putting together fixed schedules, as you won't always have the same number of guests. Instead, you should try to forecast the number of employees needed and adjust that schedule whenever needed.
Invest in staff training
As you already know, you need to give some to get some, which is why cross-training your staff to be able to perform the tasks that are out of their day-to-day job descriptions is always a wise investment.
This way, your staff will be able to lend a helping hand to some other department whenever necessary, thus reducing the overall downtime which is great because you know that downtime can cost you some serious money.
Reshape your menus
The food and beverage department should be your next step when trying to reduce costs. Here, you need to inspect how often is the food being delivered to your premises, and how many vendors you are working with.
So, make sure that you're working with the least number of vendors and that the food is being delivered once a week instead of daily to reduce expenses. This is because every single drop will cost you money, so the fewer the better. 
Check other costs
The other costs you should pay attention to include all the supplies necessary for running a business seamlessly. While risking your guest satisfaction by going for cheaper linens and towels is never a smart move, you can definitely cut some cost on other supplies such as cutlery and office supplies.
Instead of buying office supplies in a physical store, you can check the internet to see if there are any discounts. This way, not only will you be getting top-quality supplies cheaper, but you can also make sure that you always have what you need.  For example, recently I browsed through the Winc online catalogue  and was pleasantly surprised both by their vast range of products and more than competitive prices.
Focus on Efficiency
We simply can't be talking about cutting costs if we don't mention the big spenders. So, first, make sure you use only energy-efficient light bulbs and implement motion sensors to reduce your energy waste. Next, make sure that all the equipment – such as vacuum cleaners, washing machines and dryers, as well as all the kitchen appliances – is working properly; otherwise, they can also inflate your energy bill.
Also, make sure you replace all of your old thermostats with newer ones that feature occupancy sensors to avoid wasting more energy than necessary. Finally, make sure you conduct regular preventive maintenance, as this will cost you significantly less than waiting for something to break down and only then fixing it.
As you can see, reducing the operating costs of your hotel business is not science fiction. You just need to conduct thorough research, determine the areas where you can make the most savings and focus on them. Even though it might not seem much individually, once you accumulate all the pennies you've managed to save here and there, you'll notice just how much resources you were wasting.