How to make your hotel more Instagrammable
By Lisa Apolinski
Last updated September 18, 2018
1 min read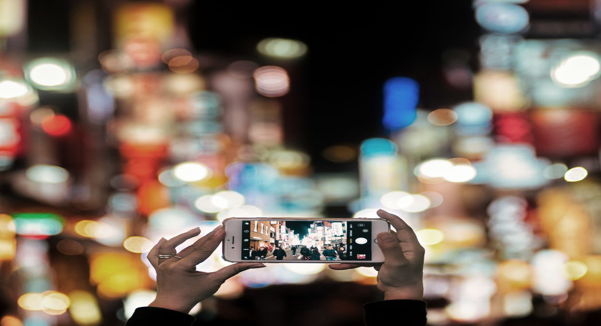 In the world of social media, focusing on how to make your property more "Instagrammable" (meaning, more people wanting to share a photo of your property on Instagram) can not only help with branding, but has also been shown to impact website traffic. Whether it is an art installation in your lobby by a local artist, guest rooms with interesting décor or a photo-perfect spot, encourage your guests to tag your location and share their amazing photos.
So how can you achieve this "Instagrammable" status? Here are a few quick tips to get some "Insta love" from your guests – starting with your own Instagram feed.
Can you picture it? The platform is visually driven, so your engagement should be as well. When you take photos of your property and guest rooms for your own Instagram feed, capture moments and showcase something that catches the eye. Also, filters are abundant on Instagram, so you want to use them to make your photos interesting and visually engaging. However, have a consistent look with your images to help you stay in-brand.
#besthashtag: Yes, you can and should use hashtags on Instagram. When you are choosing your hashtag, remember why hashtags are used. Be more specific when choosing your hashtag to reduce competing posts using that same hashtag. Also, having a few hashtags can be appropriate, but listing too many can look unprofessional and come off as inauthentic. If you are not sure how many to use, look at your top competitor. Start with that number of hashtags from your competition and modify as needed.
Be insightful. The Insights feature of your business account provides valuable information on when followers are most active, and therefore most likely to see your posts. This includes what days are better for catching your followers on the platform and what times work best. You should also post at different times, including the weekends, to see when you get the most "Insta love".
Get your Instagram account up and running and see your property become "Instagrammable".