How to Streamline Hotel Laundry Operations
By Lillian Connors
Last updated March 21, 2018
2 min read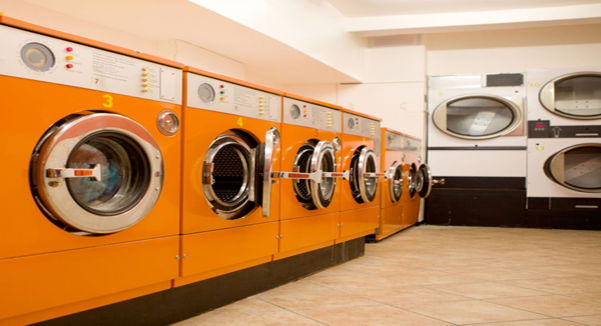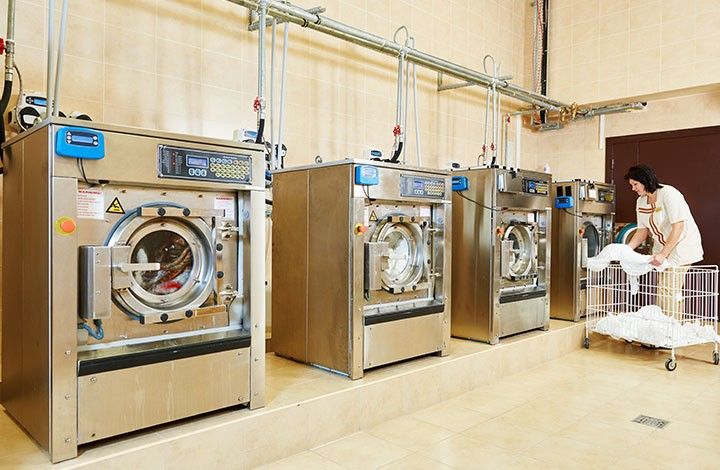 Along with the kitchen, the hotel laundry is one of the most resource demanding departments in the hotel, as it goes through large amounts of water, power and time every single day. Keeping all the hotel linens, bedsheets and towels clean is a never-ending process and it can be quite expensive, unless you find ways to minimize costs and optimize the laundry department.
Outlined here are the strategies on how to have smooth laundry operation, lower expenses and labour costs.
Operate at optimal capacity
Your laundry equipment and appliances such as the washer and dryer are hard-working machines designed to operate at a certain capacity, established by the manufacturer. If they are constantly overloaded or underloaded, they are under risk of malfunctioning and having their lifespan and effectiveness shortened.
In such cases, anything that can go wrong, will go wrong: cleanliness will be below acceptable standards, as well as the vibrancy of the materials. The machines will also use up much more power and work over time to compensate for inappropriate use. Underloading is also a great issue as it causes imbalance and damages internal bearings, so be sure the laundry staff weighs every load so it is in accordance with the washer capacity.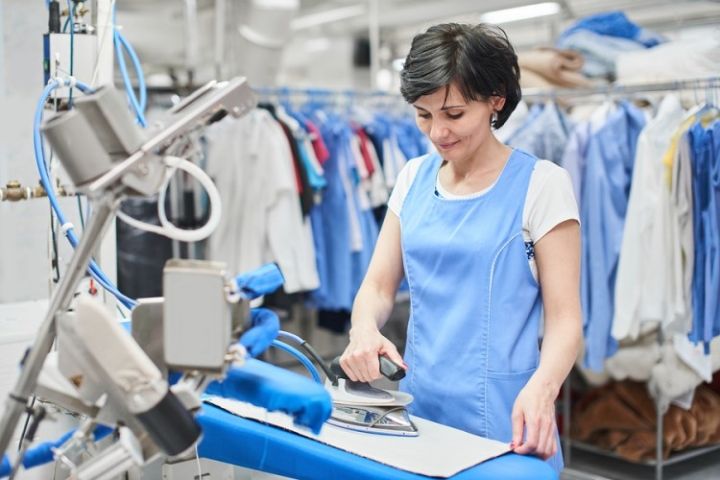 Maintain equipment regularly
Since the laundry equipment and appliances are under constant strain, they are prone to malfunctions, breakdowns, damage and subpar performance due to wear and tear, and if not addressed, that can turn out to be quite a costly problem. Luckily, the solution is simple: regular equipment maintenance and a qualified mechanic on site. This will significantly improve equipment performance and prolong its lifecycle.
Two pieces of equipment are particularly important: the ironer and garment steamer. They are the ones that produce perfectly pressed not towels and sheets for the hotel and clothes for the guests. So, in order to conserve energy, labour time and elude negative feedback from the guests, make sure these two pieces of your laundry equipment operate flawlessly at all times.
Upgrade
After a certain period of time, usually ten years, regular maintenance is no longer enough and you'll need to replace and upgrade your laundry equipment. If the machines break down often or frequently need repairs, it will eventually cost more than 50% of the machine's initial cost.
One part of equipment that is particularly important for the smooth laundry operation is the hot water system. By replacing your old tank with a contemporary expansion tank, you will significantly improve the safety of the system, as it is responsible for protecting the closed water heating system from excessive pressure.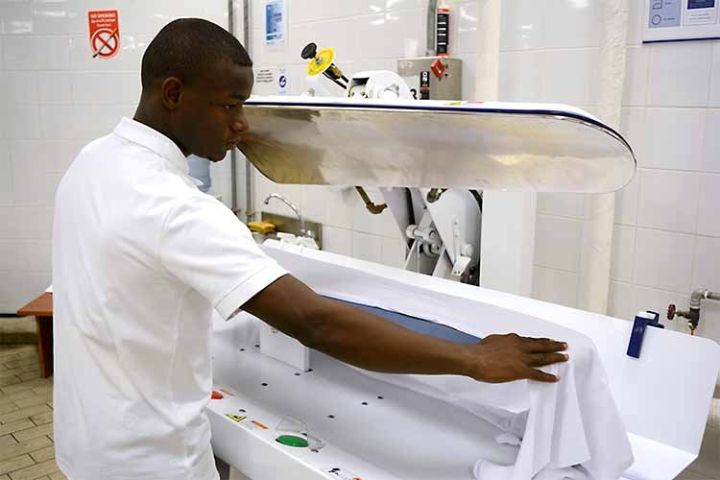 Reduce folding time
Manual folding and pre-sorting towel types is a thing of the past. There is advanced technological equipment that folds towels and linens and can be operated by only one employee, increasing time and labour efficiency.
Some cutting-edge models even differentiate between hand and bath towels and bath mats, so there is no precious time lost in pre-sorting those before folding. The result is perfectly folded goods, cut costs, shortened laundry cycle and increased labour productivity.
Maintain optimal par level
Anyone working in a hotel laundry service will say that the most important factor in making everyone's life easier is maintaining good par level. The only way to avoid shortages and protect your investment in high-quality sheets, linens and towels is to have the right amount at all time. For hotels and resorts, in linen inventory that number is four. One in the guest room, one in the closet to be used next, one which is dirty and removed to be washed, and one in the laundry.
Therefore, it's crucial to conduct regular inventory and even more frequently in a busy season, and be prepared for emergencies and the unexpected. Optimal par levels will significantly reduce stress on your linens, your staff and guests, and you'll be able to maximize the life span of all the hotel sheets and towels by letting them recover between uses.
Evidently, the hotel laundry room is one of the most important and expensive hotel departments and quite a challenge to manage financially in the long run. Nevertheless, by sticking to the practical tips outlined here, you will be capable of optimizing your laundry service and getting your return on investment, while maintaining productivity and efficiency at a high level.