INTELITY CEO: The Bundling & Unbundling of Hospitality Technology
By Jordan Hollander
Last updated January 26, 2022
10 min read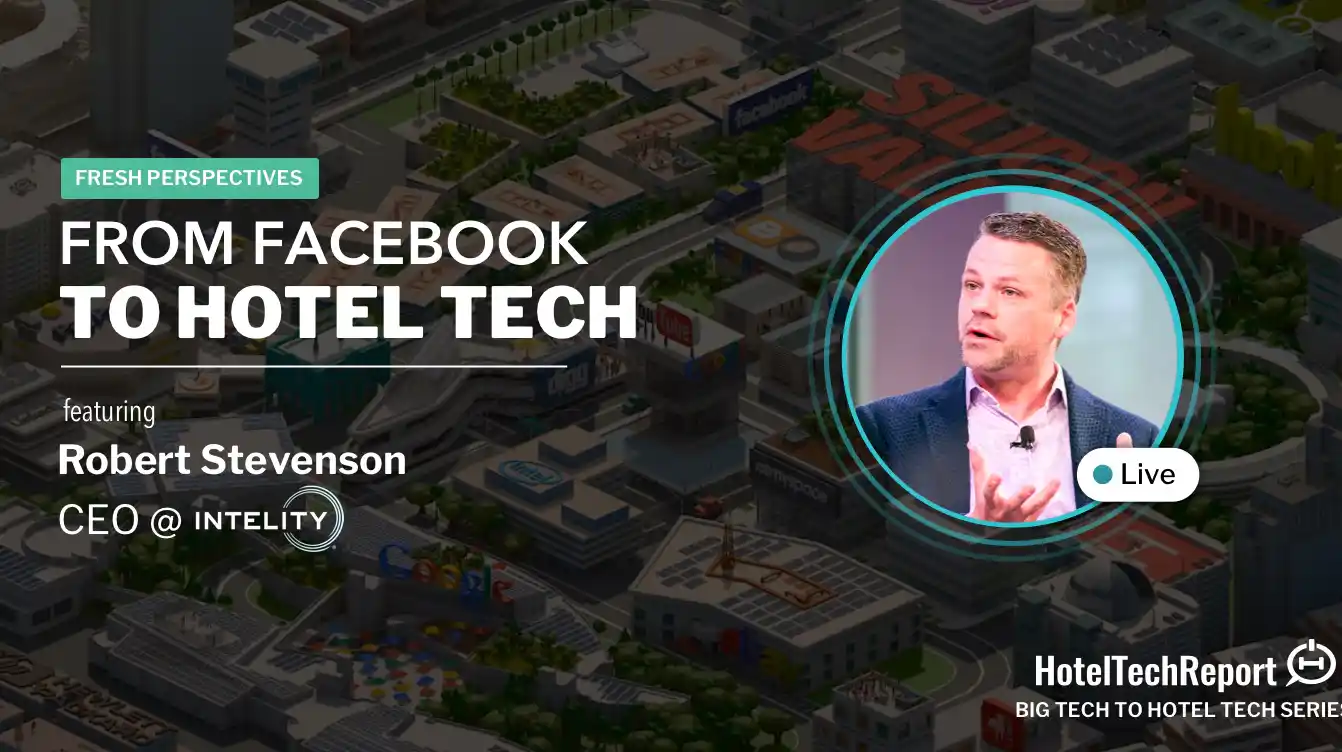 If you're like most hotel owners and managers you're probably being pitched by dozens of technology vendors each week.  Some of these vendors are specialists that deliver a single service or functionality and others pitch a 'bundled approach' or 'one-stop-shop'.
Is it better to work with one vendor who does everything under the sun or multiple vendors who specialize?  This may seem like a unique question for hotel tech but it actually applies to almost every industry.
At its core, bundling and unbundling depends on two things: technology and consumer preferences.
"There are only two ways to make money in business: One is to bundle; the other is unbundle."

~ Jim Barksdale

 
Which is better, bundling or unbundling? The answer is…It depends.  Take the music industry for example: CDs were disrupted by MP3s when digital technology made it easier to distribute music via MP3 players and consumers preferred to buy only the songs they wanted vs. entire albums.  Fast forward just a few years after CDs were unbundled where today music has been rebundled into streaming services like Spotify and Pandora. Why? Blazing fast internet speeds and consumer demand for instant access to variety.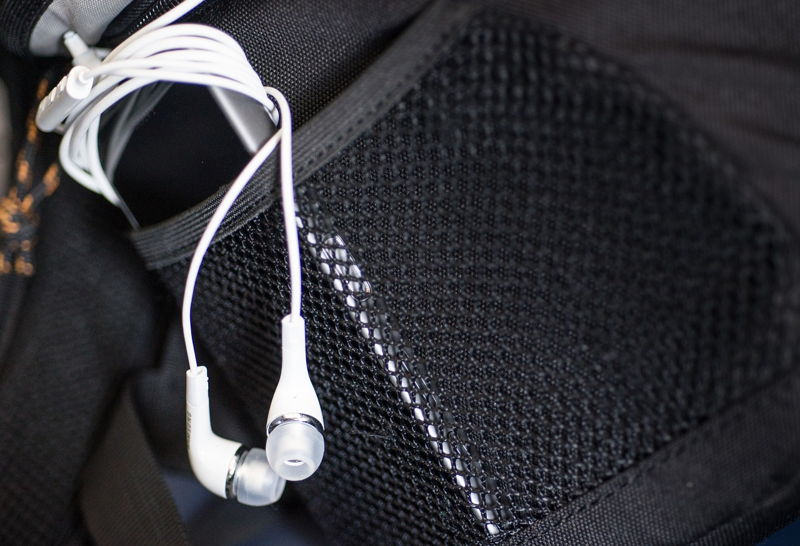 MP3 players unbundled music from CDs, but streaming services like Spotify rebundled it
Looking at the broader software industry, Microsoft and Apple have bundled the internet browser (Microsoft Explorer and Mac Safari) into their respective operating systems but most users still prefer specialist web browsers like Firefox and Chrome.  Google has created very good content tools in it's Google Docs platform but spreadsheet experts still prefer Excel. Adobe has done a great job with it's Creative Suite which bundles graphic design, sound production and video editing but filmmakers still prefer AVID Media Composer to create their Oscar masterpieces.
So is it better to work with bundled hospitality technology providers or specialist vendors?
The underlying technology of cloud computing has made it easier than ever for software companies to develop comprehensive hotel operations software platforms.  Working with a single vendor is much easier than managing multiple vendor relationships but you will likely have to sacrifice on one or more modules in the bundled suite.
The underlying technology of open APIs and frictionless integrations have made it easier than ever to combine multiple specialist vendors into custom bundles but you'll risk over-complicating the already complex business of running a hotel.
To make an informed decision that's right for your business, you'll need to evaluate the specific needs of your properties, map out functionality requirements and build a bundle that suits your business needs with ideal components or modules.  If the modules of that custom bundle align with the product functionality of a bundled provider and you are getting good value - then working with one vendor may be the right strategy for your business.
Ultimately a single vendor bundled approach will work for some hotel businesses and an unbundled approach will work better for others - expert opinions vary dramatically on the subject.
Today we interview INTELITY CEO Robert Stevenson to get his take on whether hotels should buy bundles or piece together module architectures.  Prior to taking the helm at KEYPR and now CEO of INTELITY, Robert was most recently the Head of Content Strategy for Facebook's Oculus VR division.  He brings unique insight and experiences to an industry that's all too often falls victim to its own spin chamber.
Robert's experience at cutting edge tech companies like Facebook allow him to think outside the box when it comes to what is technically possible within hotels and he's personally resided in hotel rooms for years at a time during professional assignments - so he deeply understands the pain points that guests face every day.
Robert takes a strong stance on the value of bundled offerings and the benefits of leveraging a single vendor bundled approach.  He is so confident that he's literally put his money where his mouth is. Robert initially became involved with the KEYPR business as an angel investor and loved the business so much that he decided to jump in.  He has since led the company through its merger with INTELITY that culminated in a $44M infusion of capital from LLR Partners to grow the combined business internationally.
How does bundling help INTELITY add value for hotel clients?
INTELITY is a global provider of the broadest hospitality technology platform for the hotel, casino, cruise, and luxury residential markets. INTELITY offers its customers comprehensive end-to-end solutions to manage guest experience and staff operations in a single platform.  This saves hoteliers a lot of pain in integrating systems that frequently don't work well together or do not feel frictionless to the guest. In Summer 2018, INTELITY announced the addition of casting to the guest-facing portion of its platform. The company also recently announced a $44M financing raise, which will be used to expand the company's presence in Europe, the UAE, and Asia Pacific, and add to the nearly 200,000 rooms our platform already supports.
INTELITY provides a user friendly and comprehensive bundle of hotel operations software modules
How did you first get into technology?
I've always been a computer and IT type of guy, working with new technologies throughout my career. While still young, I dove into computer tech and lightweight coding. Though I dabbled with mainframes, I had my first personal computer as a pre-teen and I, like many others from my generation, learned to code and experiment with hardware and hacking, through magazines, user groups, and peers. During my high school and early college years, I saved money to purchase computer components, boards, accessories, and of course computer games and software, which furthered my love for coding and building digital things.  Eventually, I turned this passion into a career. I started on the engineering and IT side of the world, blended with art and design, in areas of scientific visualization, VR, and video games. Over time, I moved into the business and production side of major tech platforms, managing cross-functionally, but always with an eye towards engineering results. In my career, I've launched more than a hundred tech-based products, including work on some major platforms, like the early Web when it was largely an academic creation at CERN and other universities (and not commercial), to several cloud-based content delivery systems, and more recently, Sony's PlayStation platform and Oculus VR, Facebook's $2Bn+ acquisition to tackle the next-generation of computing.  The teams and investments have grown from a few friends in a basement with just the cash in our pockets, to many, many hundreds of people with billions of dollars and whole market segments on the line. My move specifically into hospitality technology was spurred by an angel investment I made in KEYPR, and the then Chairman later asked me to join the company because of my background in business and platform technologies, and growing high-performance scalable teams. Excited by the prospects of the market, I signed up!
How did you journey from broader technology into hotel software?
I have always been interested in technology and several years ago I began investing in start-up companies, mainly focused on tech platforms, but also in the food & beverage segment. My initial investment in KEYPR (prior to the M&A that created the new INTELITY) was spurred in part, by a belief in the need for a technology lift in hospitality at the property level. I've been a frequent business traveler for over 20 years and have lived in hotels as a resident for more than five years, so I've grown to know the good and the bad of the travel and hotel industry from my personal exposure. I saw a need in the space and believed technology could fill a gap that was created by the hotel industry's challenges and a lack of quality solutions.
Coming from gaming & virtual reality, what was your first impression of the hotel software market?
There are two categories that really stand out to me.  First, the technology stacks inside hotels are complex. There are often several layers of point-to-point software systems in place to match a wide variety of operational needs that exist at a property level. Second, sometimes these systems can be quite old, even "on-prem" non-cloud based systems. Communication protocols and the data being passed around can be highly varied.  It's no wonder hoteliers resort to walkie-talkies and notepads to solve some of their needs. The end result though is that ride-share, cruise, airline, booking industries are fairly automated across mobile and backend platforms, but the hotel industry is behind the curve when it comes to technology.
I had a high-level understanding of the fragmentation of the tech stack prior to my involvement in the industry, but moving into the industry and seeing it in action, was eye-opening.  Combining the tech stack into a single solution that works with a property's PMS/HMS and POS systems is what we've built at INTELITY. The focus is to streamline the solution and keep costs well in check. By creating a completely flexible solution that can extend into other systems should they be needed, we also reduce friction for guests, which is a win/win/win.
What makes 'hotel tech' different than just 'tech' in your opinion?
There are of course many variations of hotel tech. One worth highlighting is the importance for hotel technologies to provide flexibility and also to adaptability to specific customer-level needs. The solution for hoteliers is, by its nature, very different from other industries that cater to an end user, in this case, the guest. The hotel industry is primarily driven across the intersection of the operational, sales, and guest experience needs of the hotel. Two hotels located right next door to each other can have very different requirements to satisfy this intersection, and thus you can't force a one-size-fits-all solution on a property. Hotel technology needs to focus on the hotelier's operational needs and build something that wraps around the way they think. At INTELITY, we've focused on creating a core solution that fits about 80% of a typical partner's needs and can then be customized to fit the last 20% of the specifics at a property level, including integrations through INTELITY Connect.
Do you think it's harder for hotel tech companies to raise capital relative to general tech companies?
Yes, definitely, when raising at larger scales.  This is in part due to the slower adoption of technology in the industry. I have observed a lot of vendors put effort into getting brand logos and large amount of rooms, which sounds good in marketing, but they haven't built a solid underlying business. Additionally, the complex sales cycle can be tricky for younger tech companies to master. These trends make it difficult for venture or private equity partners to engage within the typical kinds of parameters they can close on.  It's much easier for them to justify waiting until they see clear results, essentially derisking opportunities. HITEC, and similar shows, are littered with the ghosts of tech vendors who were not able to survive long enough in the strong currents.
What's the single biggest opportunity that hotels are missing today?
The modernization period- especially for Millennials and Gen Z- is here. The hotel industry can't dodge it. The reality is Airbnb has taken out a large chunk of the traditional hospitality market and variations on that theme of flexible real estate, like VRBO, WeWork, and HomeAway, are sniping at offerings hotels could fulfill. While it's now ancient history, the OTAs have crushed direct bookings and continue to evolve today. Even Google is now in the game, with Facebook and even Uber likely soon to follow. The hotel industry's avoidance of early adoption of technology has cost them billions in market share and directed guest flow through channels the traditional developer/owner/operator industry does not control. Without evolving and implementing technology in time, before market shifts happen, both at the front- and back-ends of their operations, hoteliers will continue to lose market share in market areas they have a natural advantage in. Companies like INTELITY, and many others, can help.
How will the hotel technology landscape be different in 5-years?
Digital technologies for the guest and the back office will be very integrated and standard at hotels. There may be different usages from property to property, but automated processes, streamlined connections, and seamless messaging between guests and staff will be standard across the board. It will feel like a near frictionless experience for guests who opt-in to being entirely digital. Guests, vendors and hoteliers alike will look back and wonder how we ever dealt with the mishmash of technologies and implementations we do today.
Do you think that branded hotels have better or worse technology that unbranded properties?
It really depends on the brand. In general, the larger brands have done well with advancing technology implementations in the last three to five years. Marriott and Hilton are two brands that have rolled out relatively large platform pushes across their brands to varying degrees. Both companies should be commended for a push towards standardization across multiple property types, ownership groups, and markets. As you get into the smaller brands, collections, and more boutique properties it's a little more challenging to implement a level of standardization, security, and quality control. That's where companies like INTELITY come in; to help provide broad technologies that integrate well into any existing efforts that have occurred already.  In many cases, we can provide a level of technology that goes beyond what is available even at Marriott.
If you were to start a business in hotel tech tomorrow what would it be?
One of the interesting areas in the hotel technology landscape is at the booking level. There's already automation with OTAs and direct booking engines, where you can pick and choose what you want from a property, but it's not agnostic across all travel areas and travel types. That will likely change. Today's travelers are determining hotel options based on their own  preferences or through their own defined searches, but it would be interesting to automatically incorporate intent and preference into the booking process, based on smart data pulls (think big data being distilled at runtime through an agnostic interface that is mechanically opaque to the end user). Definitely an interesting landscape for exploration.
What's one piece of advice you have for entrepreneurs who are interested in starting a hotel software company?
I would recommend that anyone interested in moving into hotel technology start small with a product that really fills a gap. Focus on developing a solution to that's needed rather than developing a product that tackles broad problems. In order to build a business that can sustain a team can be challenging, particularly in the hotel tech industry. Hoteliers may not be super tech savvy, but they know well enough to be tech risk avoidant if it's going to affect operations or the guest experience.  So be prepared for uphill battle until you can truly prove your product's value. On the flip side because hoteliers aren't always quick to adopt new tech, once they've committed you'll be their partner for many years to follow if you can deliver.
What publications do you recommend hoteliers read to help stay on top of technology trends?
If you're interested in moving in the general direction of technology, the blogs and articles on TechCrunch are a good starting point, among others like WIRED, The Verge, recode, and Ars Technica. Deeper write-ups in the technology section of major news publications will give you a better view of the industry as a whole.
What is your favorite hotel in the world?
That's a great question. I have lived a healthy chunk of my life in hotels, as a transient traveler and also as fixed addresses for years at a time. I think the quality of a hotel varies a lot on the intentions of the guest, and, of course, the location, in a very real way. There's no surprise that a destination resort and a business-oriented airport hotel deliver different experiences. That said, some of my favorites in major cities that deliver a cross-section of experiences are 11 Howard in New York, The Setai in Miami, The Strings Tokyo, Shinagawa, The Berkeley in London, Yangtze Boutique Shanghai, and my current part-time home, the Freehand Los Angeles.
Robert's preferred residence in Los Angeles near the INTELITY office at The Freehand Hotel
What is one thing that most people don't know about you?
When I was much younger, more agile, and it was actually en vogue, I was a breakdancer and won several dance contests. Best left as a fun memory and not attempted to be recreated today.