Using Maslow's Hierarchy to Understand Guest Needs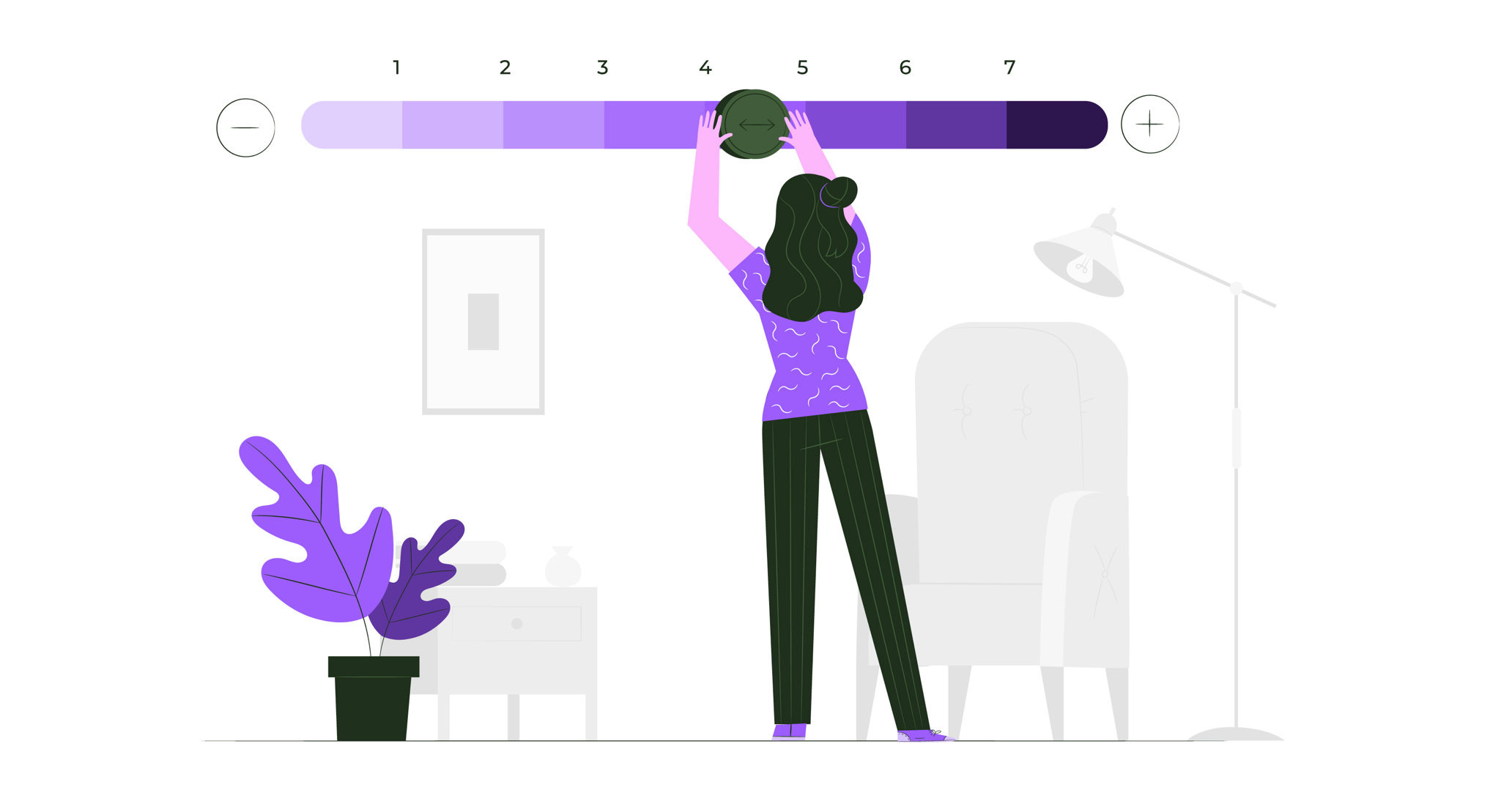 Are you wondering how to connect with your guests? No, we're not talking about interacting with them over social media. We're talking about really connecting with guests, tapping into their needs and wants. If you want to build stronger guest loyalty and create the most positive experiences at your hotel, then you need to understand exactly what guests need, from their basic physiological needs up to their need for personal growth and fulfillment.
In this article, we'll explain how Maslow's Hierarchy of Needs can help you reveal what guests really want and walk you through some Maslow's Hierarchy of Needs examples in real life. And in doing so, you can start thinking about how you can tailor your hotel's guest experience to truly deliver surprise and delighted through elevated hospitality experiences.
What is Maslow's Hierarchy of Needs?
Before we dive in, you may be scratching your head and thinking "Maslow who?" If you took a psychology course in college, the concept might be familiar, but let's start with a Maslow's Hierarchy of Needs definition. In studying human behavior and what motivates people, Maslow proposed that there are five categories of "needs" that drive people forward:
Physiological needs: food, water, shelter, sleep

Safety needs: personal security, employment, money/resources

Belonging and love needs: friends, family, sense of connection

Esteem needs: esteem for oneself (dignity, achievement, mastery, independence) and the desire for reputation or respect from others (status, prestige)

Self-actualization needs: realizing personal potential, self-fulfillment, seeking personal growth and peak experiences
Maslow also explained that these needs come in a certain order; people aren't motivated by status or prestige, for example, if they don't have food, water, and shelter. Once someone has satisfied their physiological, safety, and belonging needs, then they can focus on esteem and self-actualization.
But how does all of this relate to hotels? Let's explore how you can satisfy each level of guest needs with services and amenities at your hotel.
Meeting hotel guests' physiological needs
As humans, our most basic needs are food, water, and shelter. Hotels, of course, provide shelter, and usually, food and beverage offerings too. So meeting this need seems pretty simple, right? In theory, yes, but many hotels still receive guest reviews that mention uncomfortable beds, loud noise, and problems with food and beverage service. While guests' physiological needs might seem to be the easiest to satisfy, these are also the most important, because the physiological "boxes" must be checked before guests can achieve the rest of their needs.
First and foremost, your hotel must ensure guests can get a good night's sleep. Make each room a cozy, quiet oasis that's conducive to rest with comfortable mattresses, clean sheets, soundproofing, and temperature control. Having hypoallergenic pillows and comforters available can also make a big difference for a guest with allergies.
Once you've mastered the sleep piece, then make sure guests can always access food and water whenever the need arises. Consider adding in-room amenities like complimentary water bottles, a snack basket, a fruit bowl, or even a minibar stocked with handpicked, local items. Besides the in-room offerings, try to eliminate any friction that guests might encounter when ordering food or drinks. When your guest's tummy is rumbling after a long day of travel, the last thing they want to do is wait on hold when trying to place a room service order, only to be told to expect a 45-minute delivery time. Technology solutions like SuitePad can streamline the ordering process, allowing guests to order room service or book restaurant reservations at the tap of a finger. If your property doesn't have a restaurant on-site, consider selling snacks at the front desk or partnering with nearby eateries for delivery.
Helping hotel guests feel safe
Once you've satisfied guests' most basic needs, the next step is to provide the right security measures so they feel safe at your property. In addition to standard security features like electronic room keys and CCTV, make sure all of your employees uphold safety standards like requiring ID upon check-in, calling the guest before sending a visitor up to their room, and wearing name badges at all times.
Your local safety code might seem like a no-brainer, but following your area's building safety standards is another way to satisfy the need for safety and security. Next time the code inspector arrives, maybe you'll remember reading about Maslow's Hierarchy of Needs and understand why their job is so important. Seemingly simple steps like clearly displaying emergency phone numbers and emergency exit procedures can help guests - especially international guests who might not know your local emergency number, for instance - feel safe at your property.
Creating a space for belonging and love needs
When guests feel safe at your hotel, that's when they can relax. Whether your guests stay at your hotel specifically to relax or if they're just trying to chill out between high-energy meetings or events, you want to make sure your hotel can allow guests to achieve their belonging and love needs - and we're not just talking about honeymooners here!
Hotels can help guests satisfy this third tier of needs by selling rooms that are suitable for a variety of different guest profiles: families, couples, groups of friends, and even solo travelers. When you have different room configurations, everyone can find the room type that suits their needs, whether that be connecting rooms so kids and parents can have some privacy or bunk bed rooms so friends can stay up all night talking.
In addition to your guestrooms, maximizing your public spaces for social interaction is another great way to make your hotel most suitable for "belonging." New hotel concepts like Yotel and CitizenM have reinvented the traditional lobby as a hybrid of coworking and social space that invites guests to connect with each other, and some hotels offer events, classes, or guided tours that promote socialization. But above all, you can focus on forming emotional connections between guests and staff, which is one of the most powerful ways to help guests feel like they belong. Give your employees the power to surprise guests with gifts or celebrate a special occasion, and you'll create a deep connection between your guests and your team.
Satisfying guests' esteem needs
Once you've met guests' physiological, safety, and belonging needs, then you can move on to ego or status needs, which involve making the guest feel special and valued. If your hotel offers a loyalty program, then this idea will definitely ring a bell. Hotels can satisfy this fourth tier of needs by recognizing guests for return business during check-in, celebrating loyalty milestones with a welcome amenity, and even learning their preferences so each stay is hyper-personalized. Technology can be your friend here thanks to software like SuitePad that can track guest behavior and offer insights about guest preferences. If you learn that a certain guest always drinks a cappuccino with breakfast, for example, your server can proactively offer the guest a cappuccino when they enter the dining room.
Recognizing and rewarding guest loyalty is just one way to help guests feel special. Your hotel can also provide special treatment for guests who book higher room categories, like with a dedicated check-in desk for suites. Also, if you learn that a guest is celebrating a special occasion, take that opportunity to send a bottle of sparkling wine to their room or offer a free dessert after dinner. Not only will these actions satisfy guests' esteem needs, they also create a more positive experience, which can lead to repeat business and glowing guest reviews.
Fulfilling guests' self-actualization needs
The pinnacle of Maslow's Hierarchy of Needs is self-actualization, which refers to achieving one's life goals or meeting one's full potential. For some people, self-actualization means being a great parent or creating an artistic masterpiece. But for others, travel is a life goal, and your hotel can help these people cross items off of their bucket list or plan a once-in-a-lifetime trip.
One way to assist guests in achieving self-actualization is with concierge service. Guests often come to the concierge desk with remarkable requests, whether it be hiring a luxury sports car or arranging behind-the-scenes access to a museum. Encouraging concierges to satisfy these requests means your hotel can help people make their dreams become reality.
Looking at hospitality through the lens of Maslow's Hierarchy of Needs can help you and your hotel understand the bigger picture of what guests want - and why they want it. Maslow's Hierarchy can also add some structure to your operational practices and goals; for example, you need to ensure guests can get a good night's sleep at your hotel before you invest time and money into an elaborate loyalty program. Understanding what guests really want - what motivates them - is the key to providing an exceptional guest experience, earning great reviews, and building guest loyalty.