Modern History of the Hospitality Industry: The Last 100 Years
By Jordan Hollander
Last updated October 14, 2022
4 min read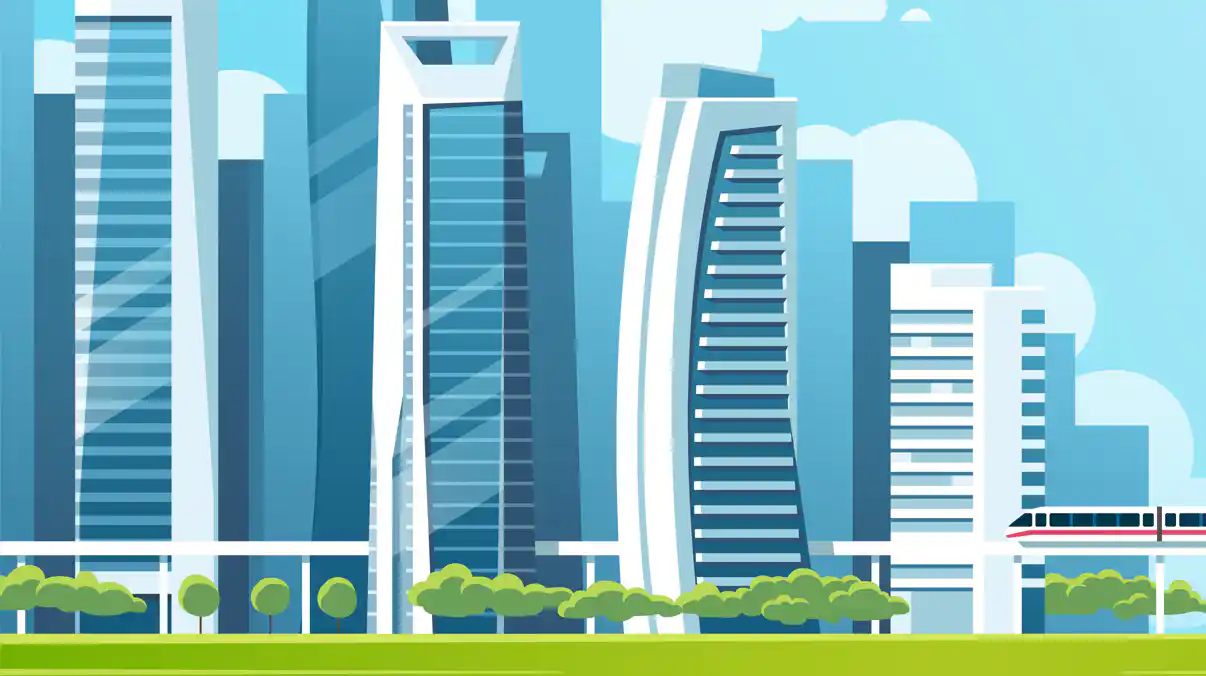 The ancient history of the hospitality industry began in 15,000 BCE with teh Lascaux caves in France which were developed to accommodate members of other tribes.  In classical antiquity we learn about Greek and Roman spas popular for those seeking rest and relaxation.  In the early 700s the first two hotels in history were registered in Japan which were called Ryokans.  These Ryokans were resting spots along the Silk Road.  By the 1600s more than 600 inns were registered in England and in the early 1800s the first modern hotel was built in England. 
In this article we are going to blaze passed this ancient history and skip ahead to the modern history of the hospitality industry focused on the last 100 years (1919-2019).  Our aim here is to help hoteliers and hospitality students understand how to best position themselves for successful hotel industry careers.
When I'm advising friends on career decisions, my top piece of advice is that it's far more important to find a company or industry that values your skill set than it is to find a company who's products you like to use.
I have a friend who used to work in corporate finance at Apple, I remember the last year before she decided to leave – she wasn't even invited to the Company's splashy Christmas party at San Francisco's iconic Exploratorium. Corporate finance hasn't historically been one of the most critical functions driving Apple's valuation. I have another friend who's in product design at Apple and he's been there for years, he's extremely happy with his job and comes home every day feeling fulfilled and valued.  This is because product design is the department at Apple that drives the fate of the organization more than any other department.
I entered the hospitality industry under the assumption that development and finance (my background) were the key drivers of wealth. As I started to dig deeper, I quickly came to realize the power of digital distribution and e-commerce in the industry.  The following is a brief historical account of what I call the industrial revolutions of hospitality.  My hope is to help peers understand where we've been and what we need to succeed in the new paradigm.
History of the Hospitality Industry: Real Estate Moguls
When I entered hospitality I believed that development was the primary driver of value in our industry and my background was in finance. Just look at the wealth created by the Marriott, Hilton and Pritzker families during the 20th century. Undoubtedly these fortunes were created through savvy real estate strategies, financings and M&A. Real estate is what I call the first paradigm of hospitality – it's what created the vast majority of wealth from Hilton's founding in 1919 until the 1960s.
The 1st Revolution: Luxury and Service (1961 – 1980)
This is what many refer to as the Golden Age of hospitality where organizational culture and value creation were driven by luxury and service. This paradigm was catalyzed by wealth increases amongst the richest families in America post World War II. From 1963-1983 the wealth of the top 10% rose from $231k to $503k (in 2013 dollars). This meant more money to spend on luxury goods (and travel). It's no accident that ITT (Sheraton) purchased the St. Regis New York to bulk up its luxury division in 1960. Enter Isadore Sharp, founder of Four Seasons Hotels in 1961 with the vision to found a company on his Golden Rule: "Treat guests the way you wish to be treated." While Four Seasons didn't start as a luxury product, Sharpe quickly pivoted upscale to chase the opportunity (and because, well luxury is just more fun, isn't it?). Then, in 1983, Ritz Carlton was founded and carved out its own niche in the segment. The leaders of this era were experts in customer service (and operations); consequently, people like Sharpe were handsomely rewarded with vast wealth.
The 2nd Revolution: Market Segmentation (1981 – 2000)
The chart above shows the incredible growth of airline passenger travel from 1950-2014. As more and more travelers traversed the U.S. (and globe) incredible entrepreneurs like Bill Kimpton (Kimpton Hotels), Chip Conley (Joie de Vivre) and Ian Shrager (Morgans Hotels) saw an opportunity to segment the market and target very specific customers with a unique and differentiated offering – the design-led boutique hotel was born.
It's now 1991; enter Barry Sternlicht and Starwood Capital Partners. He starts off like the others buying one-off properties but then in 1997 executes a game changing move where he magically outbids Hilton for ITT Corp (Sheraton) at a whopping $14.3B.
Ok, it wasn't exactly magic. Sternlicht leveraged a tax loophole called "paired-shares" where two stocks can trade together. Essentially, he separated hotel operations (Starwood Lodging Corp) from the Real Estate (Starwood Lodging Trust) so that he could avoid corporate taxation on income from the real estate (REIT) by agreeing to pass 95% of rental income back to shareholders. Less taxes meant more projected income, more projected income meant higher valuation and higher valuation meant – well – sorry Hilton, higher purchase price.
That was his first stroke of genius and what actually lead to the next revolution (to be discussed shortly). The next stroke of genius was taking market segmentation insights from the likes of Ian Shrager and placing them on steroids with his newly found real estate empire – the first W Hotel was born (December 1998).
"W is a very polarizing brand, it's not meant for everyone and we've tapped into a market segment that really aligns with our brand in a way that they can't with most other hotels," Anthony Ingham (Global Brand Leader, W Hotels) once told me. There are now more than 13,000 W Hotel rooms globally and almost 8,000 in the development pipeline.
The 3rd Revolution: Digital Distribution (1995 – Present)
Expedia was founded from within Microsoft in 1996. Back then the company charged a nominal 5% fee to help hotels fill rooms. Today those fees can be up to 25% for independent hoteliers. This massive shift has largely resulted from consolidation. Today, Expedia and Priceline have approximately 76% market share. By 2020 experts predict that market share will be up to 94% -wake up, FTC! I digress. What Expedia and Priceline realized is that you don't need to own hotels or even brands to sell hotel rooms. AirBnB took this one step further and commercialized the less spoken of couch surfing movement. Having said that I group AirBnB with the OTAs since all three are digital distribution channels that market lodging based on state of the art e-commerce best practices. The only difference is that AirBnB's inventory is owned by homeowners rather than professional investors and high net worths.