The Hoteliers' Guide to On-Page SEO
By Jordan Hollander
Last updated January 26, 2022
4 min read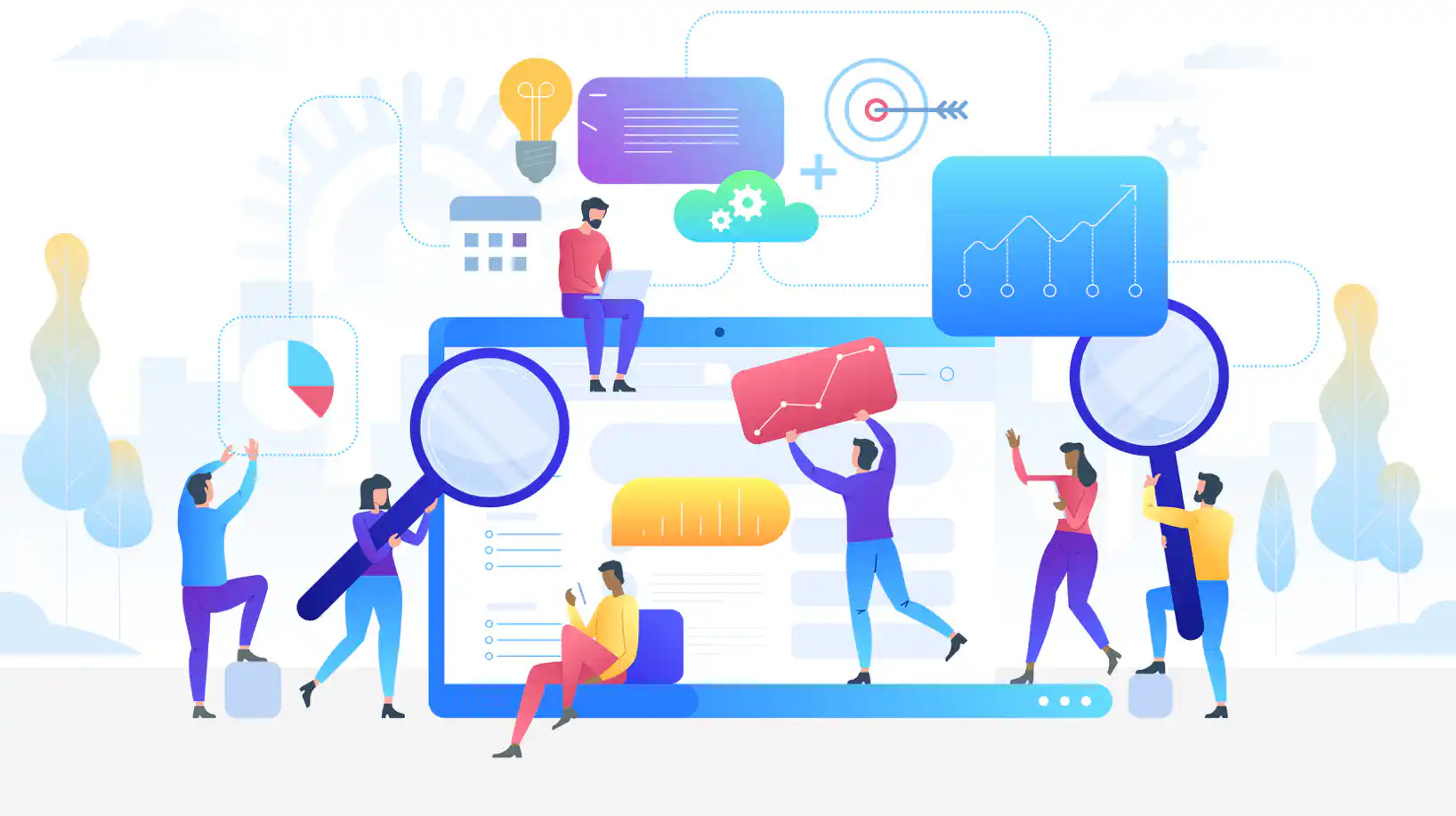 Every hotel wants guests to book direct, but without search engine optimization (SEO), potential guests will have a difficult time finding your website. If you've ever wondered how you can drive more traffic to your website, then SEO is a tool you need to add to your toolkit. By learning about SEO and discovering how it can help your hotel's website, you can drive more traffic to your site by maximizing your visibility among potential guests. SEO might sound complicated at first, but in this article, we'll help you develop an understanding of on-page SEO so that you can implement strategies yourself or work with a marketing partner to further develop your online presence.
SEO is Constantly Changing so Find Expert Help
For many hoteliers, managing their hotel's online presence requires a lot of time and effort, and the hotel may choose to work with an expert who knows the ins and outs of digital marketing rather than hire someone to do it in-house. Besides, the hotel marketing landscape is changing so quickly, that just keeping up-to-date with trends can feel like a full-time job! Collaborating with a marketing partner like Net Affinity can be a great solution if your hotel wants a cutting-edge marketing strategy, but working with an agency doesn't mean you're completely off the hook.
Remember that partnering with a digital marketing agency is exactly that: partnering. Instead of sitting back and doing nothing, you should have a basic understanding of the tasks your marketing agency does so that you can ask the right questions and keep them on track.
What is On-Page SEO? 
Search engine optimization (SEO) helps search engines like Google and Bing understand what your website offers so that it shows up in relevant search results. For example, if you search for "hotels in New York City," it wouldn't be very helpful if Las Vegas hotels and Seattle hotels popped up in your search results. Search engines analyze the content on each webpage, meaning they look for keywords in the content, so that they can serve up the most relevant websites when you click "search." Therefore, it's important that your website includes keywords that your potential guests might be searching for.
On-page SEO includes strategies that you can implement on your own website to help web crawlers and search engines better find and understand the content on your website that's relevant to searchers. Some other SEO strategies, like creating backlinks, are categorized as "off-page" since they are not actually located on your own page.
How to Improve Your On-Page SEO
Now that you know what on-page SEO is, how can you optimize your own website? These tips and tricks will help search engines point potential guests to your website, which can increase your direct bookings and enhance the guest experience.
Optimize your titles, headings, and tags
They may seem small, but they're important! The small snippets of text in your titles, headings, and URLs can make a big difference in your SEO. Make sure to include your most crucial keywords, like your hotel name, in any titles on your site and in your URL. For subheadings and titles of sub-pages, you can also include keywords, like the name of your restaurant or neighborhood. For example, Andras House manages several hotels in the UK. On each individual hotel's web page, the name of the hotel is included in the title and in the URL, like on the page for the Crowne Plaza Belfast, which uses the URL "https://www.andrashouse.co.uk/crowne-plaza-belfast.html." For bonus points, make sure your website uses H1 tags for all titles and H2 tags for subheadings!
Incorporate your keywords, but not too often
Search engines look for keywords in your content to determine how relevant it is for certain searches. For instance, if your hotel is in Chicago, and your website never actually includes the word "Chicago," the search engines likely won't serve up your website to a potential guest who searches for "Chicago hotels." At the same time, you don't want to mention "Chicago hotels" in every single sentence; that would make your content painful to read. Strike a good balance between keywords and natural-sounding sentences so that potential guests can glean the information they need and have a pleasant experience. The Maryborough Hotel does a great job incorporating important keywords like "Maryborough Hotel" and the city, "Cork," while maintaining easy-to-read text.
Add internal and external links
When a potential guest visits your website, they will probably visit more than one website throughout the course of the booking process. In fact, they will probably visit dozens of sites - booking airfare, scouting out restaurants, planning tours and activities, emailing friends or family - before finally clicking "book." When you include links, both to other pages on your own website or to external websites (like a trusted tour provider, for example), you can give guests a better online experience. Just remember to only include links that are relevant for your guests, otherwise it can detract from the experience.
Publish interesting, high-quality content
Though some aspects of SEO might seem nit-picky, the most important thing you can do to improve your website is to simply publish great content. If your website visitors spend a lot of time on your site, reading every word - and maybe even sharing it with their friends or family - that means the search engine delivered a good result to the person who was searching. One way to share your content is through a blog, like Historic Hotels of Europe does. On their blog, readers can learn about their member hotels, their destinations, and events that potential guests might want to attend.
Ensure your site is speedy and glitch-free
Search engines want to give searchers the best results, and that doesn't just mean high-quality content. If a website loads slowly, contains links that don't work, or has some other type of error, the visitor will probably click the "back" button and choose a different website from the search results. This behavior sends a signal to the search engine that the website probably isn't the best one to include in the search results. To make sure your site loads quickly and doesn't have any errors, just like the website for Hotel Westport, visit it regularly - both on a desktop and a smartphone. 
--
Now that wasn't so bad, was it! SEO might sound intimidating, but any hotel can incorporate the most essential SEO strategies. Above all, creating interesting, readable content and formatting your site so that it's easy to navigate around will help you maintain a strong presence in the search results. And when the ins and outs of SEO get to be too much to handle as your website grows, consider partnering with a hotel-specific digital marketing agency like Net Affinity. By paying close attention to your SEO, you can drive direct bookings and provide a wonderful guest experience.