IDeaS Founder Dr. Ravi Mehrotra On Why Revenue Managers Need to Start Thinking Fast and Slow
By Jordan Hollander
Last updated January 26, 2022
9 min read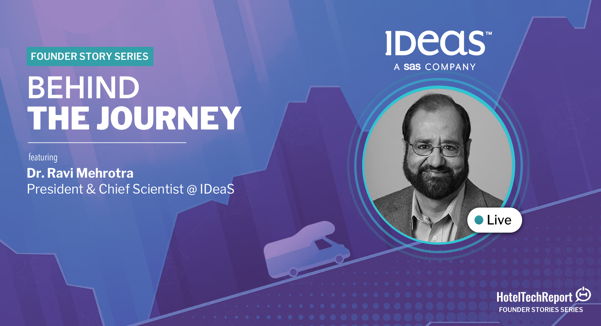 Many academics spend their careers publishing research on obscure topics distributed via infrequently read academic journals but Daniel Kahneman and Dr. Ravi Mehrotra break from that mold.
Kahneman's seminal work "Thinking, Fast and Slow" not only won him a Nobel Prize and the title "Father of Behavioral Economics" but has impacted the entire way humanity understands the world around us.
In the book, Kahneman breaks down human cognition into two modes which he calls System 1 and System 2.  System 1 refers to fast, instinctive and emotional processing of information. System 2 is slower and more logical.  Kahneman uses empirical observation to show areas where humans are particularly bad at making critical decisions due to tendencies from System 1.  
He discovered a set of rules we have developed to help make fast decisions —he calls these rules "heuristics" (or biases).  One such heuristic is the hot-hand fallacy. This bias occurs when a person who has experienced luck with a random event becomes more likely to believe that luck will ensue with future outcomes.  
Think of your friend who made money on Bitcoin and then blew their earnings chasing Ethereum during the crypto crash.  Or maybe your friend who rode the slots all the way up and then all the way back down during your last Vegas trip. We developed the hot-hand fallacy as a cognitive shortcut to help us make quick decisions when required for survival.  For decisions that require more thought — this heuristic often leads to poor decision making.
Decades before Kahneman's work went mainstream, a young Carnegie Mellon doctoral student noticed these biases were causing businesses to lose billions of dollars each year — enter Dr. Ravi Mehrotra.
Mehrotra went on to become a professor of Electrical & Computer Engineering at North Carolina State University but couldn't shake the problems he discovered as a young doctoral student.  In 1989 Mehrotra left his successful career as a professor and set out to change the way companies make pricing decisions using data and predictive models.
Many innovators fail because their inventions are ahead of their time. Ravi is unique in that his invention was before its time, but through determination, patience and tenacity he has been able to persevere and has achieved unbelievable commercial success.  
Today Dr. Mehrotra's firm, IDeaS revenue solutions, is the world's largest revenue management software company with more than 10,000 clients, and Ravi is still at the helm.  IDeaS is not just a technological pioneer but has perfected a customer first approach at massive scale. IDeaS was recently awarded the most beloved company in hotel technology by its clients, and it was an honor to sit down with Ravi to learn from his experience and intuition.  Ravi's story is an inspiration for academics, entrepreneurs, managers and hoteliers alike.

Find out why Ravi thinks that hoteliers make tech decisions when it's too late, how chess made him a better entrepreneur and more in this exclusive interview.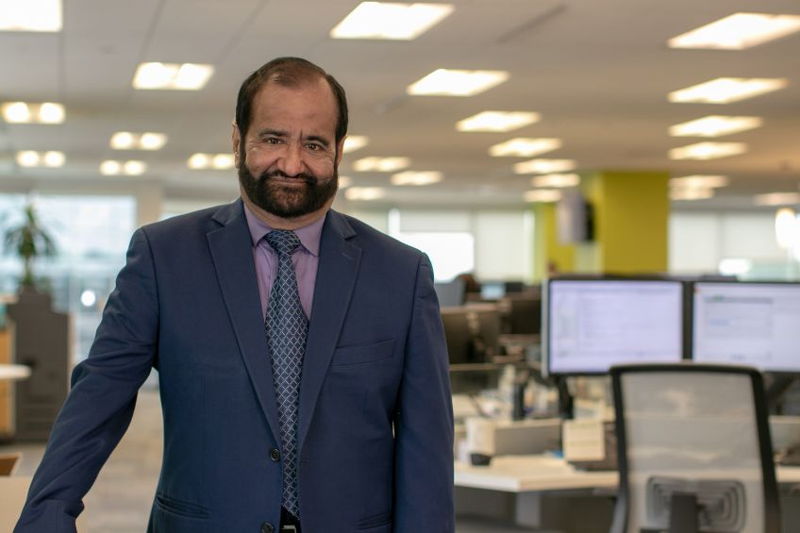 IDeaS Founder Dr. Ravi Mehrotra


What was your background prior to starting the company?
After receiving my doctorate degree from Carnegie Mellon University, I started my university career as a professor in the Department of Electrical & Computer Engineering at North Carolina State University where I worked on pioneering models for parallel computing and algorithms for distributed processing based on data science and artificial intelligence.
I became very interested in exploiting the power of data science to make better business decisions. Data science could be used to improve our problem-solving abilities by helping us explore new ideas and acquire greater knowledge through the collection, analysis and interpretation of data.
What made you decide to leave your prestigious academic career and create IDeaS?
I found it confounding that most companies were relying on guesstimates and gut feelings to make important business decisions. Complex decisions in any business encompass far too many variables for the human mind to comprehend and analyze. I was convinced the amount of available data and the ability to process it with machines would continue growing exponentially, whereas human brain processing capacity is limited.
As a result, I became passionate about applying mathematical and scientific reasoning, as well as quantitative data analysis and optimization, to support complex decision-making in business, removing ambiguity and improving speed and accuracy.
This led to the establishment of IDeaS (Integrated Decisions & Systems, Inc.) in 1989 that began a journey to change the revenue management industry from a culture that largely depended on gut feelings and heuristics in decision-making to a culture that was much more objective by combining the power of data, advanced mathematics and sophisticated technology.
We pioneered the "opportunity cost" approach that provided a simple yet optimal way for the practical determination of asset availability and pricing that later became the industry standard for dealing with the complexities of the network or length-of-stay effects in hotel revenue management.
Who was your first customer when starting the business?
We initially focused our software development efforts on the airline industry. Our first client, Northwest Airlines—later acquired by Delta—chose IDeaS to provide the world's first network optimizer for airline revenue management.
When we transitioned our successful applications to the hospitality industry, our first client was Hilton International. We convinced them and other early clients to work with us based on a scientific estimation of the benefits they would achieve from our partnership. The benefit estimations were derived using a forecasting and simulation workbench—a computer simulation of the real-world yield management environment we had developed. The simulation environment capabilities permitted our early hotel clients to vary any or all inputs to the yield management system. By creating a study of what can happen if certain changes were made in the assumptions about the marketing environment, we were able to provide objective estimates of the revenue improvement that can be achieved.
Most massive companies lose touch with their customers, how has IDeaS been able to please customers at such a massive scale?
IDeaS empowers hoteliers with revenue science, driving greater profitability and productivity by infusing sophisticated, integrated technologies with deep hospitality industry knowledge. We are a proactive partner, balancing a relentless pursuit of innovation with a client-first mentality. Our automated solutions simplify the complex and transform data into precise pricing and forecasting decisions hotels can count on. With 30 years of expertise and over 10,000 clients in 124 countries, we are the world's leading and most trusted provider of revenue management software and services.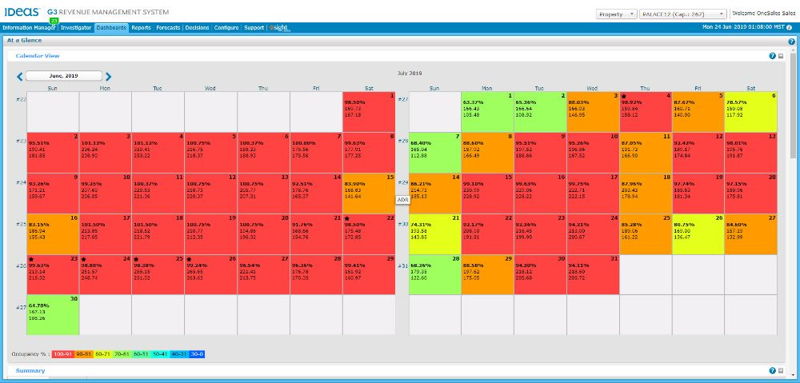 Read what IDeaS clients are saying about the product
You've worked with literally tens of thousands of hoteliers over the years, what's the most common mistake you see hoteliers making today?
Hoteliers are not comfortable making changes to prices without knowing the effect it has on their ability to reach budget. In a volatile market, too much emphasis is placed on meeting budget and making safe pricing decisions that ultimately limit a hotel's revenue achievement. Placing an emphasis instead on demand-based pricing will help secure the highest possible revenue from the marketplace.
"Some hoteliers believe it is prudent to wait until business is strong and making more profit before they invest in "nice to have" tools such as revenue management software. That is like saying an athlete should wait until they can run faster before they buy good running shoes. It is the revenue management system that will enable them to maximize their yield and create the bigger profits."
What's the most surprising thing you've learned about scaling technology into hotels?
Since forming IDeaS in 1989, there have been many dramatic changes to the hospitality business, but I have continually been surprised by the speed of change in critical technology systems, such as the CRS and PMS. While there has always been a focus on the technologies surrounding the guest experience, the rate of change at the core operational level for the hotels has been very slow. This reticence to change, on one hand, is understandable, but it undeniably has become an area holding the hotels back, especially across the complex ownership structures.
Ultimately, reticence to change makes it difficult for hoteliers to take advantage of opportunities to grow revenue the proper way. At IDeaS, our lifeblood has always been the data and the quality of the data provided from those systems. The faster hoteliers adapt to change, the more they will be able to drive revenue-enhancing decisions across their internal department silos and create real business-impacting changes to their revenue picture.
The most exciting thing, though, is that this picture is actively changing for the better. Hotel technologists are embracing more modern ways to construct their software, which will make it easier to avoid being locked into a specific technology or approach.
Hotel tech is a tight knit community and vendors are constantly developing partnerships with companies who have built complementary products.  Is there a company that has been a particularly good partner for IDeaS?
We have enjoyed many outstanding partner relationships over the years that have been instrumental to our growth. One partner, in particular, comes to mind for their ability to drive innovation in the space so quickly. OTA Insight has been fantastic to work with due to their approach on scaling their breadth across the industry and their willingness to be part of some incredibly thought-provoking conversations.

If you could partner with any vendor in hotel tech, who would it be and why?
I can't say there is just one partner we would target, partly because we are partnering or in conversations with so many great vendors in this space. However, I will say we look for partners that have three very focused objectives in their respective space:
1. Integration ease across critical property systems
2. The ability to scale their solutions quickly
3. A strong focus on client and customer success
These three elements are core to our business, and it's these elements that will enable IDeaS, and our partners, to drive the industry forward.
Where do you see IDeaS revenue solutions in 5-years?
I can't help but be excited about the future for IDeaS, whether it is next year, five years or another 30 years in the future. By our estimation, there are still hundreds of thousands of hotels, meetings & events venues and car parks going without the power of automated, science-based revenue management solutions.
Our immediate goal is to show the hospitality and travel industry, in tangible ways, how revenue science can empower their business success and growth. I believe IDeaS will be at the center of the largest global commercial evolution between sales, marketing, distribution and revenue management we have seen yet.
What are the biggest disruptive changes that you expect in the revenue management software space over the coming years?
I'm no Nostradamus, but there are quite a few areas ripe for disruption. In my opinion, there are two main areas we will see a major category shift in the next five years.
First, I believe automation in day-to-day revenue management will become standard, resulting in a higher-order shift of the revenue manager and leaders' roles. This is especially true when we deal with inevitable market upturns, and most importantly, downturns. The sheer number and complexity of the daily decisions a revenue leader must make will exceed their capacity, driving them to rely on intelligent automation to ensure they remain competitive in a fast-paced market.
Second, revenue management concepts will continue to spread across more segments in the guest's total trip compilation, from the time they start searching online to the time they are reflecting on their memories and preparing to plan the next trip. All of this layers together to show that revenue management will be a major hub, if not the major driver, between marketing, distribution and sales systems. I think we will see players in complementary areas start to link themselves together to drive a more direct connection to revenue, while delivering the right price to the right person at the right time.
What are some of the most interesting features that IDeaS is pioneering today?
Our commitment to innovation and elevating what's possible for our clients drove us to create a feature called Agile Rates. The industry is shifting away from pricing products in isolation. Agile Rates provides the ability to dynamically price and distribute key linked or independent products for the wider market or specific guest micro-segments while maximizing profitability of all priceable products.
This technology offers hotels—especially resort and all-inclusive properties—the ultimate flexibility to personalize rate plans and deliver a customer-choice driven shopping and buying experience. Agile Rates empowers hoteliers to transform their pricing strategy through multiple dimensions of demand, guest behavior and product attributes to build the most relevant and unique price and product for each guest.
Who is one person that has changed the way you see the world?
Many have influenced how I think, and I've learned from so many successful business leaders, but nothing is more important and influential than self-confidence and belief in oneself. The one person who has influenced me the most and shaped how I think is my favorite mathematician and scientist, Albert Einstein. What really helped me in taking this business to the next level was understanding what Einstein meant when he said, "We cannot solve our problems with the same thinking we used when we created them." A large part of making any business a success relies on a willingness to take chances and our ability to come up with new ideas before anyone else. And, above all, never give up being curious, and remember, "You never fail until you stop trying."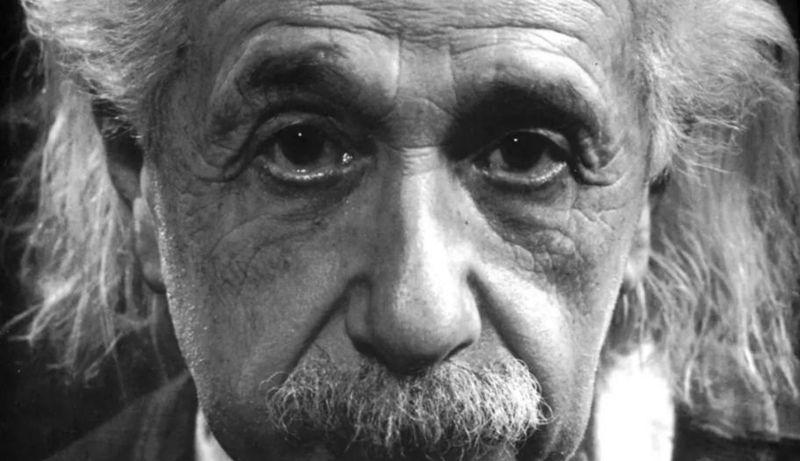 What advice do you have to entrepreneurs and executives in this space?
The best thing the hotel technology community can do is to remain curious and continue exploring and innovating. We must always strive to find better, faster ways to integrate systems and create more streamlined data exchanges. The more we do this, the more we can transform data into knowledge and make even smarter decisions that simultaneously create better guest experiences and grow our businesses.
What's one piece of advice that you have for any entrepreneurs looking to get into the hotel tech space?
Four words: LISTEN TO YOUR CLIENTS. Starting a business that serves the hotel industry is a huge undertaking. You have to be in it for the long term because this is a journey that won't always move in a linear direction. But if you're always there for your clients, listening to them and creating solutions to better serve their needs, they'll stick with you in return.
What is the best book you've read lately and why?
SWITCH by Chip and Dan Heath. This book is all about managing change. It does a great job of reminding us that in order to innovate toward the future, we must continue to lay a clear path to avoid constraining ourselves with how things were in the past.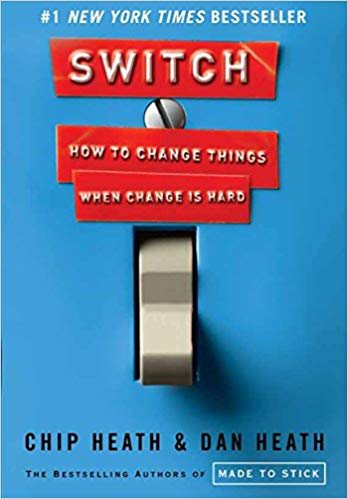 What is one thing that most people don't know about you?
I love the game of chess and have been known to play multiple games simultaneously. I find that strategy in chess translates very well to strategy in business. In both, you must always try to imagine all possible outcomes and plan accordingly, considering all your resources, before making each move—all while keeping an eye on the clock and, of course, playing to win.