3 Surprising Routines that Unlock Revenue Management Genius
By Jordan Hollander
Last updated May 02, 2022
5 min read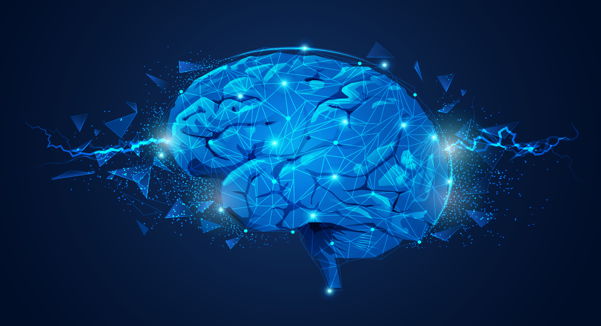 People are creatures of habit, but as a revenue manager, it can seem like every day consists of catching up on your mountain of work, so you never really get in the groove. Maybe your to-do list is endless or you can't seem to find time in the day to get everything done. After all, revenue management is both a science and an art, which requires revenue managers to utilize a breadth of skills, so it's only natural to feel stretched to your limits.
"What does it take to make a successful revenue manager? Well, some savvy maths skills are good, but a poker player's eye for the odds and a stock broker's flare for riding the market is always helpful. Often it's about holding your nerve and being able to predict the next trend on the market." -International Hotel Investments
Though many revenue managers have a business background, the analytical side of revenue management is not pure science. Number crunching and market research are the foundations of good revenue management, but that's not all that revenue management involves. The more abstract, creative side requires understanding the nuances of your market while being both fluid and dynamic adapting to the latest developments.
Successful revenue management is equal parts art and science, a challenging task that pulls in two very different skill sets. Introducing rituals into your day can help you develop discipline, avoid being swayed by emotions, and get into that "deep work" mindset, all of which are essential to unleashing your inner revenue manager genius.
Bridging the gap between art and science requires a lot of brainpower, and it's easy to feel caught up in the shuffle. To help keep a clean mind and develop discipline, take a tip from the many great minds who attribute their success to their treasured daily rituals. Beethoven, for example, was said to count out exactly 60 coffee beans for his morning cup of joe. Oprah Winfrey is said to meditate for 20 minutes first thing each morning. And author Steven King writes at least 2,000 words every day without fail.  Below we discuss surprising habits that can unlock your potential when it comes to yield management, RevPAR optimization and beating out the compset.
Revenue managers who don't automate have no time to be strategic
Imagine the daily routines of two revenue managers who both have long lists of tasks to complete, reports to review, and meetings to attend. One revenue manager pulls reports manually, updates rates in several different systems, and struggles to prepare for meetings because there's just not enough time in the day. The other revenue manager has embraced automation and walks into the office to check custom reports that are automatically compiled, updates rates effortlessly in their RMS's mobile app, and finds enough time to chat with other departments in between meetings. What's the key difference here? Automation.
A revenue management system that offers automation capability, such as Duetto, can free up time in any revenue manager's day. Let the system handle the busy work while you listen to feedback from other departments or learn about your market at industry events. When you spend fewer hours on routine tasks, you can dedicate additional time to becoming a more strategic hotel professional, just like these two Duetto users:
"Helps streamline our day to day business, we can monitor, alter and compare our pricing strategy quickly and efficiently. It provides valuable insight on metrics that would otherwise be time consuming to find." -GM from Resort in San Marcos, CA
"My favorite feature of Duetto is Scoreboard . I love its ability to compile and filter data to fit my needs in a matter of seconds! I no longer need to spend hours collecting stats from the PMS instead more of my time is spent towards strategy. Game changer is also AMAZING. I literally just set my pricing rules and Duetto does the rest." -Director of Revenue Management from Austin, TX
Without automating these core functions, you won't have time for these 3 habits that allow you to enhance your productivity. When you have a revenue management system in place, be sure to implement these 3 daily rituals to help you tap into your inner revenue management genius:
Habit #1: Go take a hike! No, seriously.
Crunching numbers and analyzing reports are mentally draining tasks, and you might find yourself thinking in terms of Excel formulas and shortcuts after a while. Give yourself a mental reset by taking a break from the screen and going for a walk. Going for a walk doesn't just feel good, it can actually help you generate ideas, be more creative, and think strategically. In addition to his morning coffee, Beethoven was also known to take long walks after lunch. Take a tip from the musical genius and bring a notebook and pen along, so you can take notes when inspiration strikes.
Besides boosting your emotional state, walking improves blood flow and overall brain function. Moderate exercise, such as walking, has been proven to literally grow your brain, thus increasing your capacity for critical thinking. As Shelley Carson mentions in her book, Your Creative Brain: Seven Steps to Maximize Imagination, Productivity, and Innovation in Your Life, 
"Everyone has a built-in censoring system in their brains that filters thoughts, images, and memories, and stimuli from the outside world before they reach conscious awareness. Learning to loosen up this mental filtering system to allow more novel ideas and stimuli into conscious awareness is one of the biggest challenges for people who don't think of themselves as creative." 
Walking is a fantastic way to loosen your mental filters so you can grasp new ideas and tackle challenges with a positive attitude.
Habit #2: Dedicate time to meditating on and internalizing hotel market trends
Automation can help you tackle the "science" piece of revenue management, which leaves you with more time to dive into the "art." When we get bogged down with the minutiae of day-to-day tasks, it's easy to lose sight of the bigger picture. For a strategic revenue manager, understanding the market's "bigger picture" is crucial, so dedicating time to research and education about the market can have an impact on your results.
Google famously allows their employees to spend 20% of their time on anything they think will impact the business. This policy might sound radical, especially in a hotel environment, but allotting a certain amount of time each day to focus on digesting market information will help you make more informed decisions. Even in just a few minutes each day, you can gain valuable insight by researching the market cycle and macroeconomic trends. Perhaps you can dial into earnings calls for public companies with properties in your market or connect with hotel brokers at firms like CBRE and JLL to gauge where metrics like RevPAR and ADR are trending. Networking events and presentations by groups like HSMAI and even casual meetups are also great opportunities to gather information from fellow revenue managers and peers.
Habit #3: Set a clear dividing line between important work and busy work
Maybe you've heard about authors who head to an isolated cabin to write books, and while that strategy might sound a bit extreme, they do have a point. Author and philosopher Henry David Thoreau relocated to the woods for two years seeking clarity of mind, and he produced the classic Walden after that experience. Eliminating distractions is crucial to finding your "groove" of productivity. Today, with constant notifications from email, social media, the news, and more, it's harder than ever to find those periods of uninterrupted focus. However, with a little effort, even a busy revenue manager can find a few moments of much-needed peace and quiet.
"The routine requires a lot of discipline because of the distractions that come up on a daily basis. We constantly have to be planning and adjusting strategies for the future, which is the most important part of the job while explaining the events that caused the recent results. So we to be successful, we have to be in tune with past, present and future."
~Rafik El Guizawi, Corporate Revenue Manager @ Dimension Development
When you have an important analytical task at hand, a couple strategies can help you focus. Exit your email application to avoid the temptation to open messages. Put your phone away. Maybe even find a quiet meeting room where you can work so that you don't get distracted by visitors coming to your office. It's important to prevent distractions as much as possible because, according to a University of California-Irvine study, regaining your initial momentum after an interruption can take up to 20 minutes.
Start to implement these productivity-boosting routines today
In today's digital age, revenue managers are fortunate to have systems like Duetto that offer intelligence and automation, freeing them up to focus on strategy and creativity. With a clear distinction between important work and busy work, you can enhance your revenue management strategy with a holistic understanding of your market and a clear mind - thanks to stretching your legs on a daily walk. With a well balanced life and the discipline that comes from daily routines, you too can unlock your inner revenue management genius.  With all the time savings you'll get from implementing revenue management software at your hotel you'll be able to dedicate more time to the critical habits above and to further your revenue management learning to get a competitive edge.