Revenue Managers: 5 Books to Help You Crush the Competition
By Jordan Hollander
Last updated January 26, 2022
4 min read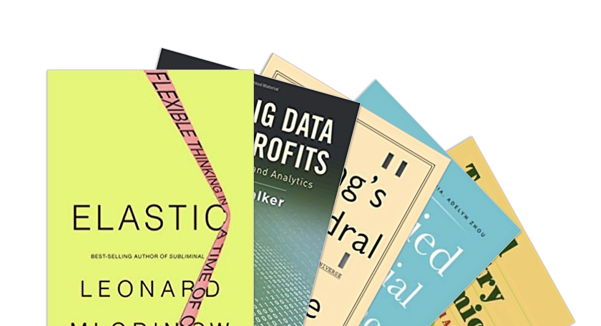 There's never enough time in the day, especially for revenue managers. So it's not surprising that even thinking about reading a book seems indulgent -- even if it's a book that makes you better at your job. For hotel revenue managers, this indulgence can be worth the book's weight in gold (or the equivalent in bookings). That's because knowledge is a revenue manager's compass, helping to navigate the perilous journey of modern revenue optimization strategy, which is data-driven and analysis-focused.
To remain competitive in this evolved environment, today's revenue manager must be far more masterful when it comes to their business acumen and analytical skills. Each of the books listed here offers tools and insights that make this journey just a little bit easier. Since time is precious, let's explore how each of these books hones essential skills for today's revenue manager.
Elastic
The first book in our list, Elastic by Leonard Mlodinow, sets the scene for the future of revenue management by outlining how to use the "the joy of change" as a secret power.
Mlodinow is a best selling author who has collaborated closely with Deepak Chopra and Stephen Hawking.  He has a unique ability to break down complex problems then frame them in a fun and easy to understand way.  
As legendary author Daniel Pink explains on the book jacket, this is a book that will "help you survive the whirlwind." To be resilient and adaptable, revenue managers have to be elastic in both their thinking and the way they approach their role. Those who lack flexible thinking will become stale and stuck. Those who experiment, try new things, and push ahead will survive (and even thrive), no matter how things unfold.
An elastic mindset is also helpful for revenue managers as they pursue creative opportunities to drive revenues and increase profitability for their hotels. With this approach, there's less worry about "what could be" and more control over "what is." This keeps choice overload in check, reduces fatigue, encourages positivity, and greatly improves outcomes. With these kinds of results, an elastic mindset puts revenue managers in a position to lead -- and to become the kind of memorable change agent that has a lasting impact on organizations.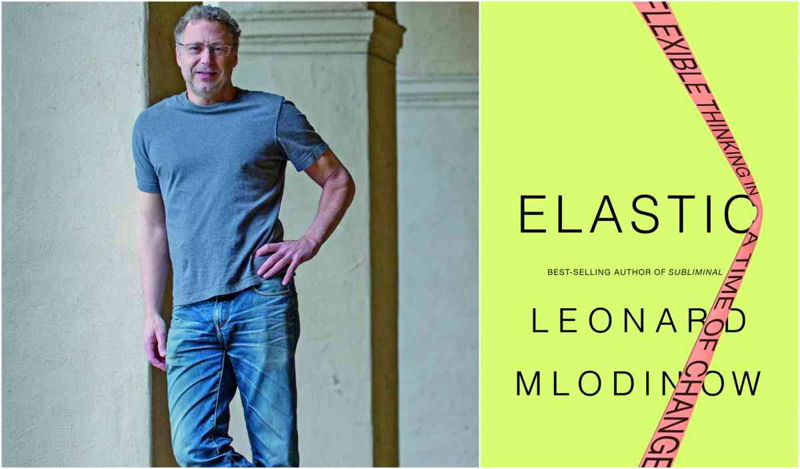 From Big Data to Big Profits
Russell Walker's book From Big Data to Big Profits provides the strategic foundation for every revenue manager to truly understand the correlation of data to profit of data in today's business world. After all, more revenue generally means more profit, which creates options. Whether it's upgrading technology, hiring more staff, or renovating rooms, profit is power.
As revenue managers level up to a profitability mindset, they must evolve from revenue to the right kind of revenue. Today's revenue manager knows that not all revenue is created equal; it's all about profitable revenue, which requires precision. The book calls this "precision in data," which sits at the core of any strategic approach to data monetization.
The top revenue managers pursue precision in two key areas:
Customer Acquisition Costs. Each booking has a fixed customer acquisition cost. Savvy revenue managers realize this and seek To optimize each distribution channel for the lowest cost and the highest conversion, which leads to the best return on marketing spend.

Metrics. The analysis is only as good as its data. The best revenue managers understand data accuracy, Enter able to identify anomalies that indicate potential data corruption.
Turing's Cathedral
There's so much talk about Big Data and leveraging data in today's revenue management scene -- but before we can forecast the future of data, we need to understand its past. Turing's Cathedral is the story of how data first became a resource and an asset. A refreshing break from some of the dense books on our list, the book excels in its approachable tone to a past that seems surreal: the origins of the digital universe.
This narrative from George Dyson unfolds like a spy novel, illuminating how the 1951 birth of the super-computer by scientists in Princeton, NJ became the fulcrum of World War II, leading to the creation of the hydrogen bomb. It's a page-turner full of twists and turns -- and a poisoned apple -- that reveals a fraught start to the digital computing age.   
An appreciation of the formative principles of computing fosters an appreciation for how far we've come. As one of the chief engineers of the computer (which was dubbed "the Maniac") said at the time, "a tidal wave of computational power was about to break and inundate everything in science and much elsewhere, and things would never be the same." This book gives you plenty of historical context to build credibility with colleagues in IT and facilitate.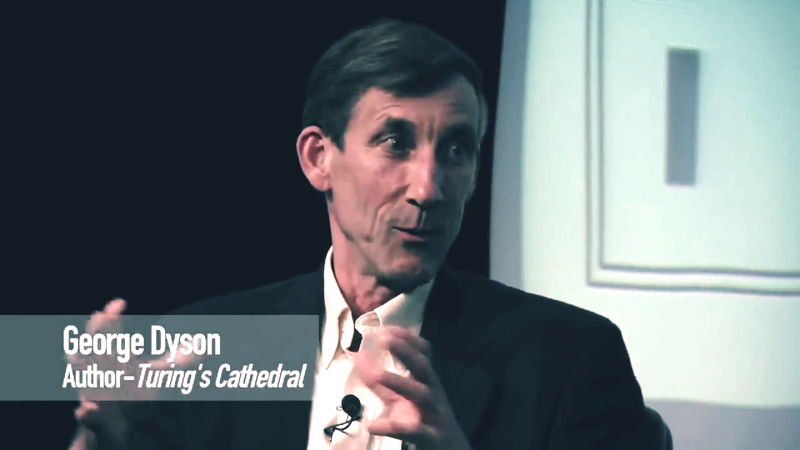 Travel Industry Economics
It's never a good look when a so-called expert lacks a fundamental understanding of industry economics. While there are plenty of resources, such as trade press, company blogs, and industry events, nothing can replace the essential knowledge featured in Harold Vogel's book Travel Industry Economics.
This book gives revenue managers the confidence to "speak the business of travel," as well as explaining the key economic drivers from a financial analyst's perspective.
"The more things change, the more things stay the same. Past, present, and future are foundational to where we're going." -Managing Director, Americas, Booking.com
Quick tip: Be thrifty and save a buck with one of the older editions. While some of the statistics may be stale, the fundamentals remain. You find value in the writing style and approach, then you can spend on the more expensive new addition.
Applied Artificial Intelligence
One of the most visible facets of change has been revenue management's growing reliance on technology. Outside of the spreadsheet, there's been an explosion of tools that help a hotel process, analyze, and act on data inputs from many sources. As the sheer number of data sources increased, so did the complexity. It seemed that there was almost an obscene amount of data generated. Today, from Revenue Management Systems to business intelligence software, it's all about applying technology to wrangle data into actionable insights that make hotels more profitable.
Maria Yao's Applied Artificial Intelligence: A Handbook for Business Leaders offers a helpful framework for understanding the productivity-boosting potential of machine intelligence. The book also teaches a critical skill for revenue managers, who are often evaluating vendors: how to distinguish true value from hype. There are so many technology vendors promoting solutions that may or may not deliver on the hype. Having a critical eye saves time and preserves budget integrity.