5 Upsell Techniques to Explode Your RevPAR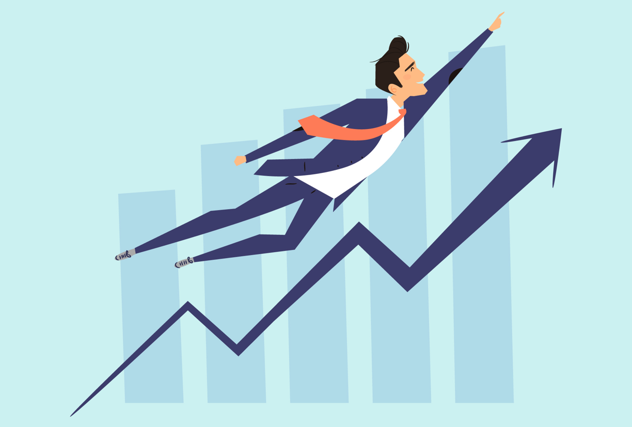 Airlines made nearly $93 billion on ancillaries in 2018 -- this fact foreshadows the imminent opportunity for upselling in hotels. Needless to say, ancillaries are a massive opportunity for hotels. With resort fees attracting the attention of regulators, it's an ideal time for hotels to pursue ancillary revenue streams that add value to the guest's experience.
Unlike resort fees, upsell offers don't increase revenue at the expense of guest satisfaction. On the contrary, serving personalized and relevant offers in stay has been shown to improve guest satisfaction. At the same time as they enhance the experience, these add-ons are profit drivers for hotels -- and give hotels leverage to capture more of a guest's travel spend for a given trip.
OTAs have become masters at selling more to each customer and thus earning more of a consumer's travel spend for a given trip. They deploy tests in real-time, and apply learnings continuously to upsell more to each consumer. So what can hotels learn from airlines, OTAs, and other savvy organizations? Upselling is a discipline, and with patience, creativity, and technology, anyone can become an expert.
As hotels capture a greater share of bookings direct to brand.com, it's imperative to develop an upselling discipline. Guests expect it and your bottom line demands it. Yet, it can be challenging for smaller hotels and regional chains to deploy an upselling strategy that fully leverages data, creativity, and technology. That's where these 5 upselling techniques come in.
To illustrate these upselling strategies, we'll be using Nor1, a popular upsell software for hotels. These techniques can be applied for anyone looking to enhance the guest experience through more relevant, segmented, and targeted marketing.
#1: Integrate systems and automate processes
In order to consistently grow RevPAR you'll need to take a long term iterative approach. Ancillary offers should be integrated across customer touchpoints. The first step to success is to integrate your upselling tool with your CMS and PMS. Integrations provide up-to-date and accurate guest and reservation data to populate the rest of the upselling process. When data flows without interruption, hospitality marketers can confidently create offers that are primed for conversion.
And then it's all about automation! By eliminating manual data entry and the need to set and send campaigns, upsells are way more effective. After all, you can't upsell anything if you forget to send a campaign! With data integrated correctly, hotels can capture, share, and act on data with little-to-no intervention!
Automated and integrated upselling works like this. When a guest books a room that room gets logged in the PMS. Nor1 is notified of the booking via a one-way connection with the PMS and sends a pre-stay email to the guest including special offers (e.g., a room upgrade). The hotel must then manually approve the request and adjust the reservation in the PMS. However, a two-way connection allows the property to automatically approve requests in real time, modify the reservation, and quickly move guests into premium rooms. That interconnectivity also removes the manual labor at the front desk that is required to approve requests, freeing up more time for staff to focus on the thing that differentiates their property most—the guest experience.
Nor1 uses a timeline to determine the best marketing sequence before and during the guest's stay. Once the solution is set up and fully integrated into the existing workflow, it takes over. At set intervals along the guest journey, it automatically sends out personalized messages promoting room upgrades (10 to 21 days before arrival) and other ancillary services (3 to 5 days before arrival).
#2: Segmentation & Personalization
You'll annoy your customers (and sell less) if you pester them with multiple pop-ups, pressure them to buy, or suggest irrelevant add-ons. It really comes down to humanizing the upsell by using segmentation to personalize more intelligently. And it's not just that consumers expect personalization. Some are willing to pay for it:
"36% (over 1 in 3) would pay more for more tailored information and experiences." -Google Traveler Study
The good news is that travel and hospitality are doing a fairly good job at meeting those expectations head-on: 63% of communications in our industry cater to individuals with some form of personalization. That's not bad! Personalized communications is rapidly becoming a best practice in hospitality marketing.
As you start to build your segments, consider targeting for both behavior and events. That way you can use past customer experiences to tailor upsells with precision. Some examples:
Length of stay

IP address

Returning guests

Interactions with previous campaigns

Market code

Rate code

Job title or employer

Abandoned cart
Savvy hospitality marketers also must consider targeting based on a guest's native language. It's no good if the offers don't translate into words that make sense for the guest; even if the booking engine is localized, offers often aren't. This causes confusion and makes it difficult to see healthy conversions from upsells. Keep localization in mind throughout your upselling journey, as it will impact the types of offers guests prefer as well! Make sure to leverage hotel email marketing best practices to execute your upsell strategy.
#3: Understand Purchase Behavior
The best upsells should improve the guest's experience. Think of it more as surgical precision rather than scattershot randomness. It should provide that segment with a clear value. In short: relevancy is the goal!
The first step is to choose the right products. To do this correctly, One of the most obvious and useful segments is business versus leisure. A 2018 Phocuswright report analyzed which ancillaries appeal to which business traveler demographic. The results reveal a breakdown of opportunities for upselling to business travelers, all based on their demographic preferences. Stay attuned to these preferences, refer to your own engagement statistics, and always strive to make the best match of product to segment!
Next, it's essential to promote them well. It's not enough to simply place ancillaries on a screen and cross your fingers. You'll need to craft compelling marketing copy, choose a vibrant image, and price the product well. Show the guest that you understand their needs and humanize the offer in a way that connects the offer to the guest.
If an upsell is chosen correctly and positioned well, then many guests won't mind spending a bit more for a dramatic improvement in the experience. Sell the benefits of each product and show them what's in it for them -- how it will make the stay better. Then, thanks to automation, the product will upsell itself, consistently and automatically!
#4: Incentivize & Reward Loyal Guests
In the U.S., 72% of online consumers are members of a loyalty program, and 69% of those consumers "find special treatment important." Yet that desire extends only so far in hospitality: "two-thirds of U.S. elite hotel loyalty program members would pick a different hotel for a better price.
Loyalty is no longer assured. This makes recognizing repeat guests during the booking flow even more important. Knowing a past guest's stay history helps predict which potential upsells or other perks may work best. It's like empowering hotels with a superpower: soft loyalty that recognizes and rewards repeat guests with more personalized offers.
#5: Collect, Analyze and Leverage Data
A test and learn mindset works wonders for improving your upselling conversion rates. Be thoughtful and intentional, and look beyond your rooms to leverage restaurants, spas, on-site amenities, and in-destination partnerships. Here are some ideas to get the juices flowing:
Partner with local makers to make shoppable rooms and common areas

Collaborate with an up-and-coming chef (from your property or elsewhere) to offer cooking classes

Partner with a luggage shipping service to offer door-to-door luggage transfers

A welcome package with local sweets, followed by a visit to the local chocolatier during the stay
Once you set up a pilot to test these upsells, you'll gather valuable engagement data about what works, what doesn't work, and for whom. You can use your data to evaluate experiments, track performance and evolve your approach over time. Repeat this cycle a few times, and you'll not only understand what engages your guests, but you will see stronger performance. Which, of course, means more revenue!