Stress in the Workplace: The Profit Killer Explained
By Jordan Hollander
Last updated January 26, 2022
7 min read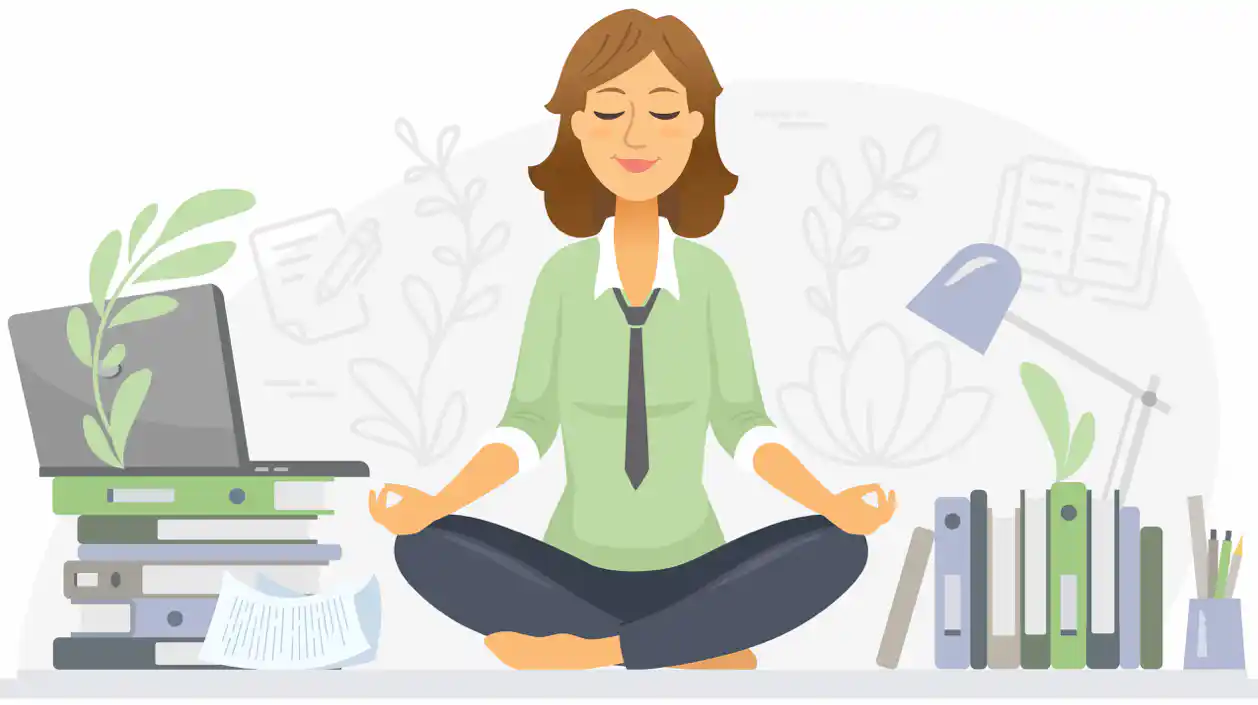 A hospitality career on property is stressful enough! Between trying to keep guests, employees, and owners happy, it's easy to feel stressed out from time to time. Juggling late check-out requests, handling staffing issues, and explaining why a quarter's results didn't quite meet target are all challenging parts of being a hospitality professional which lead to stress in the workplace.
In fact, hotel managers reported that they encounter interpersonal tensions on 23% of workdays and work overloads on 20% of workdays. Interpersonal tensions, like trying to avoid arguments, were the most frequent stressors for both salaried hotel managers and hourly employees, which shows that no matter what kind of role you have, working in a hotel is anything but relaxing.
As a hotel professional, you have enough on your plate, and the last thing you want to deal with is technology that causes more problems than it solves. But just like nights when you end up with a full house and no walks, technology that eliminates stress is indeed available.
In the hotel industry we focus so much of our attention on sustainable hospitality, but rarely do we focus on sustainability in terms of our people.  Though this article covers stress in the workplace with a hospitality industry lens, employees and managers in every industry face stress - and at a growing rate. We'll explore some broader trends about the effects and causes of stress in the workplace, then offer strategies for tackling this stress to build a more enjoyable and sustainable career.
Effects of Stress in the Workplace
Stress, like salt or sugar in food, is necessary in small amounts, but harmful in larger quantities. Food without salt or sugar is bland and flavorless, just as work without any type of stress can be boring and disengaging. Too much stress, however, will make work unpleasant and can even cause serious health problems as your body tries to counteract the stressors.
Whether you're resolving a situation with an angry guest or figuring out how to clean 10 extra rooms when a last-minute group booked, your body and mind are constantly reacting to stress. Your heart beats faster, you take deeper breaths, and your blood pressure rises. While these reactions are perfectly natural - and even help your body make sense of the stressful situation - they aren't so healthy if they persist all day, every day, for years on end. The effects of stress vary from person to person, and even an otherwise healthy person can experience physical and mental consequences.
From a health perspective, prolonged periods of stress can lead to heart attacks, strokes, skin conditions, anxiety, depression, headaches, and, depending on the stressor, conditions like arthritis and asthma. Many people today experience years of continuous stress, going directly from stressful high school and college years to stress in the workplace, where long work hours and minimal work-life balance can be seen as characteristics of a dedicated employee.
The effects of stress in the workplace can lead to underwhelming company performance as well.  A stressful work environment usually causes increased employee turnover from burnout. It can even lead to legal problems since employees who are stressed are more likely to be abusive or aggressive towards their colleagues.  A stressful work environment can even lead to poor reviews on TripAdvisor since hotel staff that are stressed are less likely to be friendly and hospitable to guests. Stressful revenue managers often make poor pricing decisions or overlook critical issues in the business which can hurt profitability.  This is a long way of saying stress in the workplace isn't just bad for employee wellness - it can cause a major hit to your profitability without you ever even seeing it on your P&L.
Causes of Stress at Work
We've already established that work causes stress, and studies show that people feel more job-related stress than stress about the economy or personal health and people experience more job-related stress today than in the previous generation. But what causes all of this stress?
One way stress in the workplace can arise is when the amount or type of work needed is more than what you can give. Think about it as a supply and demand imbalance: if you have a long line of guests waiting to check in, and you're working as quickly as you possibly can, you'll feel stress because your capacity for checking in guests cannot meet the demand for check-ins fast enough.
Some other prominent causes of workplace stress can be found in interpersonal conflicts, threats to your job security, and constant change. In the hotel world, interpersonal conflicts can happen not only between employees, but with guests and owners. Hotels change ownership and flag frequently, and turnover is high, so hospitality employees can often feel less than secure in their positions. And with high turnover, change is constant, both internally and externally with vendors, market managers, and other business partners. In fact, we often say that "the only constant is change" in our industry!
There's an old saying that running a hotel is like watching a duck swim - everything is smooth above the surface but under the water their feet are kicking like mad! Leaders are best suited to maintain consistency, foster healthy workplace relationships and make their teams feel secure, valued and supported.
While you're bound to encounter some of these situations no matter where you work and which role you have, having the wrong technology in place can make these problems worse. Imagine trying to tackle that long line of check-ins with a property management system that's slow or unintuitive. Or having to update the contact information in multiple systems whenever your hotel gets a new OTA market manager! Using outdated or unreliable technology can only exacerbate stress in the workplace.
Stress in the Workplace Statistics
Let's dig a little deeper into workplace stressors. Who feels stress, and when? How can hoteliers, armed with knowledge about stress in the workplace, introduce measures to make their workplaces less stressful?
Studies show that hotel employees feel stress on 40-62% of work days, which is higher than the average employee across industries, who report feeling stress on 25 to 44% of days. This statistic means that hotel employees would benefit from stress-reducing techniques more than employees in other fields. Hotel employees use technology in many facets of their jobs, and upgrading a hotel's technology would yield positive effects to employees in every department.
This stress can lead to a drop in productivity, as 41% of workers across industries report. In hotels, when productivity isn't just good for financial results, but also guest satisfaction and loyalty, any amount of improvement can make a big difference. When hotels use centralized technology, their employees can be more productive since communication is easier and tasks like pulling reports or setting rates are more efficient.

Strategies for Managing Stress in the Workplace
While managers can (and should!) take steps to reduce workplace stressors, employees are also responsible for developing and using their own strategies for stress management. Hoteliers can encourage employees to find healthy ways to cope with stress, such as exercising or taking an appropriate amount of time off.
Hotel employees often work long hours, so helping employees to completely disconnect on their days off can help them come back to work refreshed. An all-in-one technology solution like Cloudbeds' hotel management system can help hotel employees establish a "no work at home" boundary, since everyone can access the system. If a hotel uses many different systems and software, perhaps only a few employees have access to a certain system, and if another employee needs information from that system, they might need to ask the employee who does have access to log in during their time off.
Here are some quick tips to foster a stress-free work environment:
Pay employees fairly.  People who feel their work is valued are more likely to be relaxed and resilient when other stressors arise.

Staff your hotel properly.  Understaffed teams are spread in many directions which can lead to infighting.  Give your team the resources they need to not be overworked.

Create growth opportunities.  It's human nature to seek progression and esteem is the second most important pillar on Maslow's Hierarchy.  Esteem is a result of respect, status and recognition.  Employees in the same job for years on end without a promotion are unlikely to feel recognized.

Create engaging work.  Google famously lets employees spend 20% of their time on personal projects of their choice.  They do this so that employees can choose projects that are stimulating for them. While this kind of program isn't as practical on-property, make sure to constantly check-in and ask if your team would like to learn new skills or try new roles on property.

Create social support systems.  When employees connect with each other, they feel like they're not alone when things get crazy on property.  Send your employees on retreats, do team building exercises and have fun together!

Set clear performance expectations.  Nothing is worse than feeling like you're doing a great job and having someone tell you they're unhappy with your work.  Set clear measurable expectations so that your team doesn't have to guess.
Bonus Tip: Use Technology to Automate Stressful Processes
Technology has proven to be a huge source of stress.  Have you ever been midway through sending a critical email when your browser bugs and shuts down? The wrong hotel technology vendors can be a massive source of stress for your team.  There's nothing worse than having a PMS glitch and not being able to reach customer support during peak hours. Similarly, software that isn't easy to use can make your team look amateur in front of guests when they can't remember how to complete certain tasks.
With a platform like Cloudbeds, user access can be easily managed so that everyone can have access to the tools they need with just one username and password. Technology helps automate redundant tasks that create more anxiety and suck time out of hoteliers' days.  Nothing is more frustrating than manual data entry, repetitive research tasks or waiting 48-hours to get your PMS vendor support on the phone only for them to tell you that you actually need to call your booking engine provider.
Using an all-in-one technology solution, such as Cloudbeds, can actually solve integration problems, streamline vendor relationships, simplify billing, and reduce headaches all at the same time. Opting for a system that offers multiple services within one platform can be beneficial because you only need to call once vendor for any issues that arise (which they inevitably do) which usually leads to a stronger relationship with the support team at that vendor.
Another benefit of using an integrated system is that everyone is operating on the same platform across departments.  The front desk team can check guests in and out, revenue managers can use an integrated pricing tool like PIE to fine-tune rates, and night audit can access their reports - within the same system. Rather than working with multiple vendors and contacts, an all-in-one HMS like Cloudbeds lets you manage your entire property through one system, with one contact and one bill. Doesn't that sound relaxing?
Stress is a natural part of the workplace, especially for hotel employees. Left unchecked, stress can lead to negative health effects, employee turnover, and poor guest satisfaction. Hoteliers who work to eliminate stressful situations, whether by implementing technology or encouraging healthy stress management, can realize higher productivity and efficiency - and happier employees and guests.
Still stressed and ready to land a new gig? Check out our guide on how to use the popular Hcareers platform to land your dream job.