The Road towards a Smooth Hotel Furniture Removal
By Lillian Connors
Last updated September 14, 2018
2 min read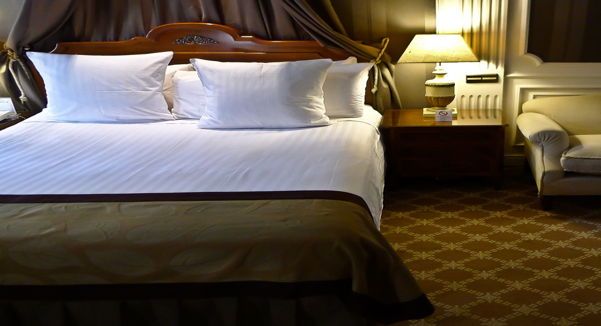 The hospitality industry is constantly changing and evolving, with big brands trying to stay relevant in the wake of personalised travel and smaller hotels trying to build a reputable name in the industry. Needless to say, the interior design in your hotel will play a vital role in shaping the perception of your business, and ultimately, inspiring guests to keep coming back.
But what happens when the inevitable time comes to refurnish or change locations completely? How does one move a hotel from one location to another? The task might be simpler than you think, you just need to follow a few crucial steps beforehand.
It all begins with a detailed inventory
Firstly, there is no way that a hotel removal project can go smoothly from start to finish without a comprehensive inventory checklist. There is no way around it, you need to catalogue and categorise everything that needs to be moved, starting with the things you need to disassemble first, over to the things that can be shipped together, and finally, the things you can pack in advance.
Not only will this help you stay on top of the preparation and packing process, but it will also allow the entire process to run smoothly and efficiently, as you won't be losing precious time or money on the wrong boxes, transportation, or moving company. Speaking of, this is a job for a team of professionals.
A hotel removal requires experienced assistance
There is no denying that hotel removals are vastly different from home removals, and that the entire process is far more complex than relocating an average household. Chances are, something is going to slip through the cracks if you try to take on the challenge with your in-house resources, which will only prolong the process and produce needless expenses.
This kind of project requires skilful handling, efficient loading and transportation, and professional unloading, something that industry experts such as these removalists from Eastern Suburbs can take care of at a moment's notice. Be sure that your removalists offer comprehensive insurance and can provide packing services to expedite the entire process. In turn, this will save you precious time and money, as well as ensure that everything will arrive at the new location unharmed.
Disassemble everything you can
One of the common errors hotel managers inadvertently make is not thinking about the cumbrous furniture first. Hotel furniture tends to be larger and more difficult to handle than regular pieces you would find in a household, which is precisely why you should prepare for its removal well in advance.
This means that you should disassemble clunky furniture pieces instead of trying to transport them as they are, in order to save on space and packing time and minimise the risk of damage. When you do disassemble them, make sure to provide proper assembly instructions and tools at the location, so that the workers can have an easier time bringing the new interior to life.
Start packing as early as possible
Packing hotel furniture is a delicate process, and you will not only need plenty of time to pack everything slowly and carefully, but you will also need to obtain the adequate boxes that boast a certain durability rating. Your removalist can help you with this entire process, but keep in mind that this shouldn't deter you from packing well in advance.
When the moving date comes, you will be thankful that all the menial chores are completed so that you can focus on the cumbersome and more fragile boxes. This requires a systematic approach that won't affect your day-to-day operations.
Moving a hotel to a new address is definitely not a task to be taken lightly, but rather, it is a challenge that requires months of proper planning and preparation in order to avoid financial setbacks and organise an efficient removal process. With these tips in mind, you can prepare for a stress-free move that will take your business to new heights of success.