58 Tourism Industry Statistics Showing COVID-19's Impact
By Jordan Hollander
Last updated February 16, 2023
8 min read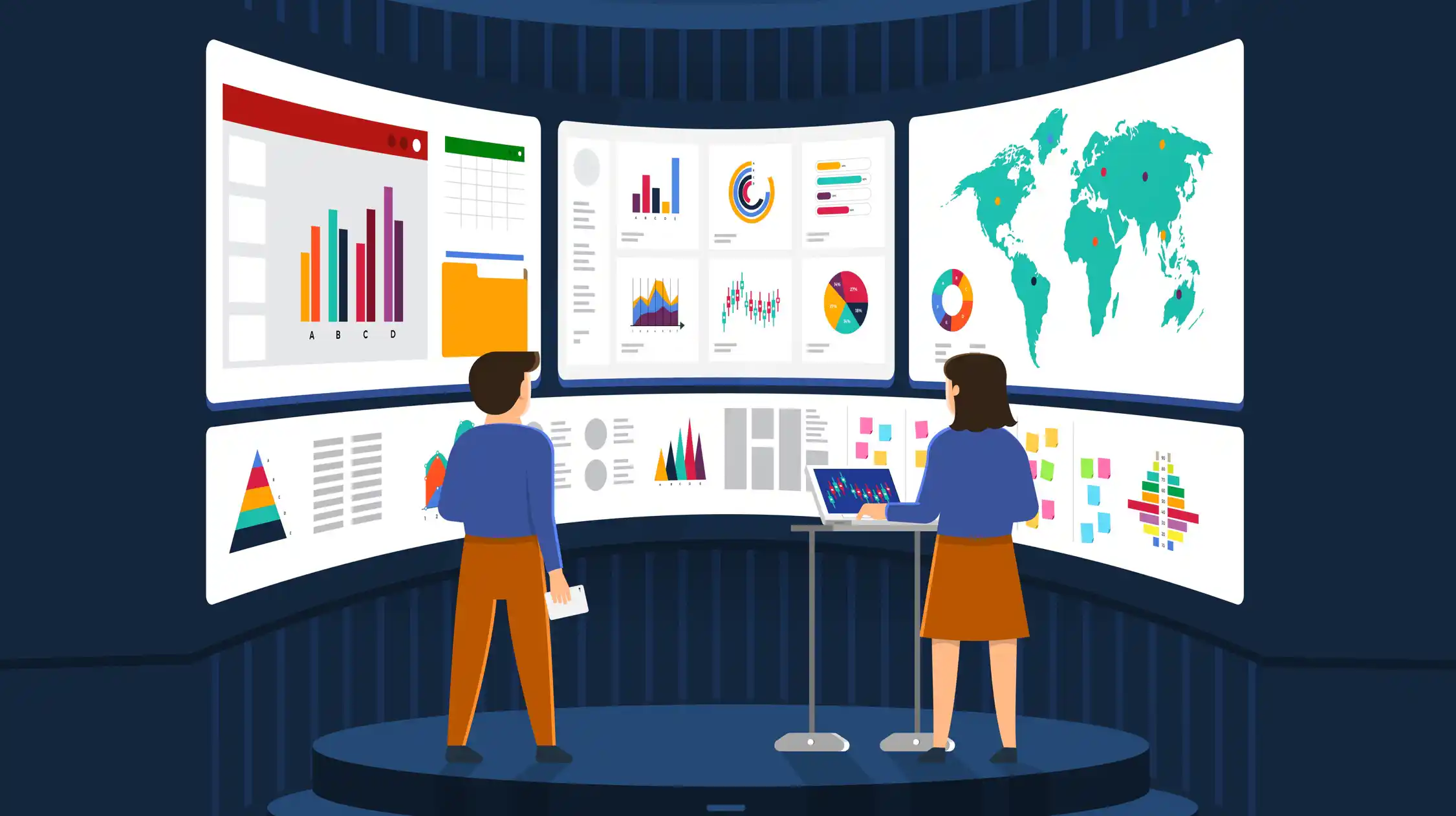 There's no question that the coronavirus has deeply impacted the tourism industry. As the pandemic continues to evolve, however, what's difficult to discern is the breadth and depth of its impact in both the short and long term.
We're still facing the repercussions of intermittent lockdowns, border closings, and economic stress, but these 50 statistics show the initial and ongoing impact of coronavirus on the tourism industry. We've broken these data points out into the following areas: 
The impact of the coronavirus pandemic on global travel is not black and white.  Some tourism business' like smaller California wine country hotels and hotels adjacent to national parks have achieved record numbers despite a near complete shutdown of inbound tourism and international travel.  Domestic tourism has been far from safe in the global pandemic with economic development initiatives supporting hotels, tour operators and other travel companies support their workers via aid programs like America's PPP (paycheck protection program).  Global tourism will rebound from this the same way it did from the 9/11 terrorist attacks but experts uninanimously agree that it will take longer.  The hotel industry has been devastated by low levels of international visitors as tourism demand dropped to all time lows with tourism destinations even turning potential travelers away.
Read on for some of the most remarkable numbers showing the widespread impact of COVID-19.
Global Impact: 2020 and Beyond
The tourism industry worldwide is impacted by coronavirus – so much so that global GDP is expected to shrink dramatically and unemployment to skyrocket. Here are a few stats that show how tourism worldwide has been decimated.
1. Global revenue for travel and tourism is estimated to decrease by 34.7% to an estimated $447.4 billion. The original 2020 forecast was $712 billion in revenue.
2. European tourism is expected to take the biggest hit from COVID-19: revenue for the travel and tourism industry in Europe will decrease from $211.97 billion in 2019 to roughly $124 billion in 2020.
3. The tourism industry lost 1.5% of global gross domestic product after four months of being shut down, reported the UN Conference on Trade and Development.
4. If international tourism remains shut down over 12 months, the UN predicts a loss of 4.2% global GDP ($3.3 trillion).
5. The World Travel and Tourism Council predicts that 121 million of the 330 million jobs tied to tourism around the world will be lost in 2020.
6. Tourism is going to take a while to recover, says McKinsey. The consulting firm predicts that international tourist arrivals will decrease 60 - 80% in 2020, and tourism spending is not likely to return to pre-crisis levels until 2024.
7. Not only are consumers traveling less, but they're also dining out less. Statista reports that the "year-over-year decline of seated diners in restaurants worldwide was a staggering 41.36% on August 23, 2020."
Tourism in the US
In the US, the economic effects of a slowdown in tourism are expected to be on par with many so-called "developing countries." In addition, the impact of a decline in tourism will have wide-reaching effects on many other parts of the economy.
8. The travel industry says it accounts for 15.8 million American jobs—that's employment for one in every 10 Americans. That means the economic impact of coronavirus could have a major impact on the US unemployment rate.
9. Some reports predicted that the loss in travel-related jobs caused the U.S. unemployment rate to double from 3.5% in February to 7.1% in March/April.
10. Based on current trends, experts predict that the United States will lose far more than any other country in dollar terms and nearly double that of China. 
(Source)
11. In April, when many states encouraged or mandated that residents stay home, tourist arrivals in Hawaii fell 99.5%. Tourism accounts for 21% of Hawaii's economy.
12. Florida also faced a drop in tourism, with their tourism sector declining 10.7% in the first quarter of 2020. The state reports that tourism has an economic impact of $67 billion on Florida's economy
13. On April 11, 2020, only 3% of hotels in Austin, Texas were occupied: 342 rooms were booked, compared to 10,777 in 2019.
14. Statista predicts a drop in spending of $355 billion in 2020 in the US, a decrease of 31%.
Air Travel
Consumers are not interested in boarding an airplane anytime soon, due partially to border closures as well as safety concerns and high ticket prices. Air travel is predicted to be depressed for a long time.
15. Travel restrictions at borders impacted air travel and other forms of transportation. There were four categories of restrictions impacting a total of 217 destinations:
16. 45% of destinations (97 countries) implemented total or partial border closures;
17. 30% of destinations (65 countries) suspended flights totally or partially;
18. 18% of destinations (39 countries) enforced border closures aimed at a specific group of destinations;
19. 7% of destinations (16 countries) required visitors to quarantine or implemented similar measures.
(Source)
20. Data from Flightradar24 showed that the average number of commercial flights per day fell from 100,000+ in January and February 2020 to around 78,500 in March and 29,400 in April.
21. Despite many governments providing aid to the airline industry, passenger revenue is estimated to drop by $314 billion in 2020 — a 55% decrease from 2019, according to the International Air Transport Association.
22. As of May 4, 2020, international flights had decreased by 80% as compared to 2019. Many airports were closed and flights banned due to border closings.
23. IATA, the International Air Transport Association, reported in June, 2020 that coronavirus would account for a net loss of $84.3 billion for all airlines, worse than the $30 billion loss in 2008. Income is projected to remain negative through 2021.
(Source)
24. IATA also predicts that plane ticket prices will increase, especially if airlines are mandated to comply with social distancing measures. Ticket prices may rise by as much as 50%, according to Alexandre de Juniac, the head of IATA.
25. One company tracking ticket prices during the height of COVID-19 found that fares through April 13 and May 4 rose 13.7% and 10.9% year over year, respectively.
Hotels & Accomodations Sector
Travelers are unlikely to feel comfortable staying at hotels in the near future, meaning low-occupancy rates will impact the hospitality industry for years to come.
26. Since mid-February, hotels in the US have lost more than $46 billion in room revenue, according to the AHLA. The industry expert expects hotels to lose up to $400 million in room revenue per day based on current occupancy rates and revenue trends.
27. In the US, AHLA found that individual hotels and major operators are projecting occupancies below 20%. For many occupancies, a rate of 35% or lower makes it impossible to stay open  – and many accommodations are closing altogether.
(Source)
28. McKinsey predicts that COVID-19 is likely to accelerate the shift to digital. Travelers will be looking for flexibility and be willing to make last-minute bookings as the situation evolves. Case-in-point: more than 90% of recent trips in China were booked within seven days of the trip itself.
29. The consulting firm also ran a few different scenarios to see how hotel RevPAR would be impacted:
30. In the worst-case scenario, RevPAR will be down 20% by 2023.
31. RevPAR of luxury rooms is the slowest to recover due to their higher variable and semi-fixed costs.
(Source)
32. A July 2020 Ipsos survey found that 51% of Americans are willing to stay at a hotel, the same percentage as the month before. Attitudes toward frequenting hotels seem to be improving or staying the same.
33. US travelers have certain expectations of the tourism industry. The Tourism Crisis Management Initiative at the University of Florida found that airports, accommodations, and attractions must take the following initiatives to communicate safety protocols:
34. Airbnb is not faring any better than traditional accommodation options. The platform, which relies on hosts, has seen 64% of guests canceling or planning to cancel their bookings since the pandemic began. In addition:
35. 47% of hosts don't feel safe renting to guests
36. 70% of guests are fearful to stay at an Airbnb
37. Hosts anticipate a 44% decrease in revenue for June through August
38. Daily rates have dropped as much as $90 (on average).
39. Hyatt reported a $236 million second-quarter loss, a 376% drop in income since the same quarter in 2019. RevPAR was down nearly 90%.
Food & Beverage
Many restaurants and bars all over the world have had to close due to coronavirus and social distancing measures.
40. In the US, full-service restaurant reservations dropped starting in March – visits were down by 41% across the country.
(Source)
41. The scheduling tool Homebase reported that the number of hours worked at local restaurants and bars dropped 40% by March 17, while the number of hourly workers overall declined 45%.
42. Restaurant workers have been hit hard by the pandemic. The National Restaurant Association reports that two out of three restaurant employees have lost their jobs.
43. Industry advocacy group James Beard Foundation found that restaurants, on average, laid off 91% of their hourly workforce and 70% of salaried employees due to COVID-19 and closures resulting from the pandemic.
44. The National Restaurant Association expects that the dining industry will lose up to $240 billion by the end of 2020.
45. What will it take for restaurants to reopen? A lot, according to the James Beard Foundation. Restaurant owners report that these are the biggest obstacles to reopening again successfully: 41% say the slow return of customers, 35% say they need cash to pay vendors, 16% would need to rehire staff, 3% would need to retrain staff, 2% are worried about health inspections.
46. In-person dining may be off limits, but in one survey, 33% of consumers said they're getting more takeout than before the pandemic. 
Tours & Attractions
Historic sites, theme parks, cruises and museums were shut down for the majority of this year. Here's how the tour and attraction sector fared during COVID-19.
47. UNESCO reported on International Museum Day that nearly 90% of cultural institutions had to close their doors during the pandemic; almost 13% may never reopen.
48. The New York Metropolitan Opera had to cancel its season by the end of March, and expects to lose $60 million in revenue.
49. Safari bookings, according to one survey, are down by 75% or more, jeopardizing the tourism industry in countries that need internationla visitors badly to support their economy. 
(Source)
51. The CDC issued a no-sail order for cruise ships, finding in their study that 80% of ships within U.S. jurisdiction had cases of COVID-19 on board during March - July.
52. Mastercard recorded a 45% drop in travel-related transactions as compared to the same period last year. The credit card company looked at cross-border transaction volume processed in three months ending June 30.
53. In March, 77% of members of the American Society of Travel Advisors (ASTA), an organization for travel agencies, predicted they would be out of business in six months or less.
54. The Walt Disney Co. lost nearly $5 billion in April, May and June, due to its theme parks being closed: Disney World, Disneyland, Disneyland Paris, plus the brand's resorts and cruise operations
Business Travel
55. The pandemic has deeply impacted business travel: this sector is predicted to lose $810.7 billion in revenue this year.
56. China is expected to see the biggest loss in business travel from COVID-19, where spending is expected to decrease by a total of $404.1 billion.
57. Experts are predicting that 5 - 10% of business travel will be permanently lost, due in part to remote working tools that enable virtual meetings.
58. Business travel declined 89% as a result of COVID-19, more than the Great Recession and 9/11 losses combined. PwC reports that almost half of all businesses canceled corporate travel during this pandemic.
(Source)
***
Why is tourism statistics important?
Tourism is an important driver of economic activity, so tourism statistics provide insight into travel trends and the economic impact that may follow. Local businesses rely on tourism statistics to forecast demand for their products and services, and hotels use tourism statistics to inform pricing strategies, staff schedules, and more.
How many tourists travel each year?
In 2018 1.4 billion travelers took international trips, and the number of tourists taking domestic trips is likely higher. Within the US, Americans take over 2 billion trips per year. Americans traveling abroad rack up around 93 million trips per year, and international tourists visiting the US account for about 80 million trips per year.
Who uses tourism statistics?
Many businesses, agencies, and individuals use tourism statistics to understand the volume and behavior of travelers. Governments incorporate insights from tourism statistics into local legislation, for example. Airports and airlines use tourism statistics to decide on new flight routes, and businesses use tourism trends to forecast demand for their services.
How many tourists were there globally in 2020?
Globally, tourists took around 1 billion international trips in 2020, which was around 30% less than the expected 1.46 billion trips, due to travel restrictions and less demand for travel during the COVID-19 pandemic. Tourism is not expected to fully recover until 2022 or 2023.
How much has tourism declined 2020?
As a result of the COVID-19 pandemic, tourism, especially international tourism, declined sharply. Estimates of the pandemic's impact on tourism range from a drop in international arrivals and revenue between 20% and 70% compared to 2019 levels. Europe and Asia saw the most significant decreases in international arrivals.
Why has tourism increased in the last 50 years?
Over the last 50 years, tourism has increased as travel became more accessible to more people. Air travel is more widely available, and airfares are now relatively inexpensive. Travelers are taking longer trips and traveling more often to satisfy their tastes for adventure and relaxation or to meet business needs.