What is VingCard? Exploring Different Hotel Lock Models and Alternatives
By Hotel Tech Report
Last updated January 26, 2022
3 min read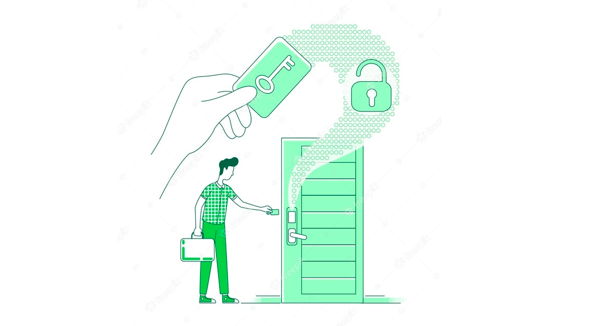 Want to install a great locking system for room access control at your hotel? Hotel door locks are one of the most important and underrated features of your property. Choosing the right access system also affects your hotel's ability to innovate in the future by adding contactless access and mobile key or integrating data with other systems. Guests and employees engage with your door locks every day, and if the lock technology and hardware falls short, it can mean unhappy guests and dissatisfied team members. In this article, we'll introduce you to one of the industry's most popular electronic lock solutions: ASSA ABLOY Global Solutions' VingCard. In addition to explaining the differences between VingCard's various offerings, we'll share some best practices and alternative hotel locks to consider so you can secure a smooth entry experience at each door at your property.
Standard VingCard models
Looking to upgrade from an old magstripe lock system? VingCard's Signature, Classic, and Flex models offer secure, reliable RFID technology and a modern look without breaking the bank. Let's explore the benefits and differences between these three options.
VingCard Signature
With a small footprint on the door, the Signature model is ideal for hotels that strive for a clean, minimalist look along with a high-tech locking mechanism. In the photo below, you can see that the VingCard Signature component is the small black rectangle above the door handle. This model can be combined with a variety of handle styles for a totally customized look.
Pros: Takes up little real estate on the door, works with many handle options, and supports ASSA ABLOY's Mobile Access system which allows guests to unlock the lock with their smartphone.
Cons: Limited functionality besides simple locking and unlocking.
VingCard Classic
Like the Signature model, the Classic offers modern RFID technology for seamless unlocking of guestroom or back-of-house doors. Unlike the two-piece Signature, though, the Classic model is just one piece of hardware - the RFID reader, door handle, and keyed lock are housed in one unit - making it an ideal replacement for magstripe locks that take up similar space on the door. This model is compatible with several handle options so you can customize the lock's appearance.
Pros: Good solution for upgrading legacy magstripe locks, minimal maintenance needed.
Cons: Takes up a lot of space on the door, looks clunky.
VingCard Flex
Another great option for upgrading legacy locks is VingCard's Flex lock. The biggest benefit of this one is that it requires minimal modification to the door - no drilling required! This aspect makes installation a breeze and allows you to easily upgrade to a more minimal lock style at a future time.
Pros: No need to drill into the door, supports a variety of handle and finish options.
Cons: Clunky appearance, takes up a lot of space on the door.
Speciality VingCard models
Searching for a lock that pushes the envelope in terms of style and functionality? VingCard offers two upgraded models, Allure and Essence, that may better suit the needs of luxury or design-forward hotels that don't want to compromise function for fashion - or want some additional high-tech features.
VingCard Allure
Combining RFID lock technology with electronic information panels, the Allure lock system is packed with features. The locking mechanism is controlled by an exterior panel, which is positioned on the hallway side of the door and displays information like room number and "do not disturb" status. From an internal panel, guests can tap "do not disturb" or "make up room" buttons so the information shows on the exterior panel rather than hanging a sign on the door. The RFID reader is housed on the exterior panel, and it communicates wirelessly with the door locking mechanism.
Pros: Sleek look, serves as a communication tool in addition to a door lock, variety of LED panel lighting options.
Cons: More intensive installation process, more expensive than other lock options.
VingCard Essence
For hoteliers who want the most understated look possible, the Essence model tucks the RFID reader within the actual door to eliminate the chunky appearance of a traditional RFID reader. This model supports entry via both RFID keycards and Mobile Access, making it a good choice for guests at all levels of tech-savviness.
Pros: RFID reader works from longer distances than other lock options, clean design.
Cons: Small footprint on door makes it less than ideal for replacing magstripe locks.
VingCard Alternatives
Don't see exactly what you're looking for in VingCard's offerings? Not to worry; you can find several other reputable companies that specialize in electronics locks for the hospitality industry.
Dormakaba's Saflok locks are worthy competitors of VingCard's models; the Saflok MT RFID in particular is quite similar to the VingCard Signature and Classic as a replacement for legacy magstripe locks or an entry-level RFID lock.
Pictured: Dormakaba Saflok MT RFID
In addition to the MT model, Dormakaba offers the sleek Quantum RFID and Quantum Pixel, which are similar to VingCard's Essence in terms of minimalist design. And the feature-packed SR3 offers nearly equal functionality to VingCard's Allure with separate informative and control panels on the corridor and interior sides of the door.
Pictured: Dormakaba SR3
Like VingCard and Dormakaba, SALTO offers a catalog of electronic door locks that range from purely functional to cutting-edge and stylish. The Ælement Fusion, for example, rivals VingCard's Essence with its minimalist look and Bluetooth compatibility.
Based on your exact specifications and budget, you may find you prefer one lock vendor over the rest. With the right locks in place, you can unlock seamless guest experiences and reduce poor reviews related to lockouts and security.
Did we miss any of your questions about VingCard locks? Let us know!