How to Use the Vrbo Owner Login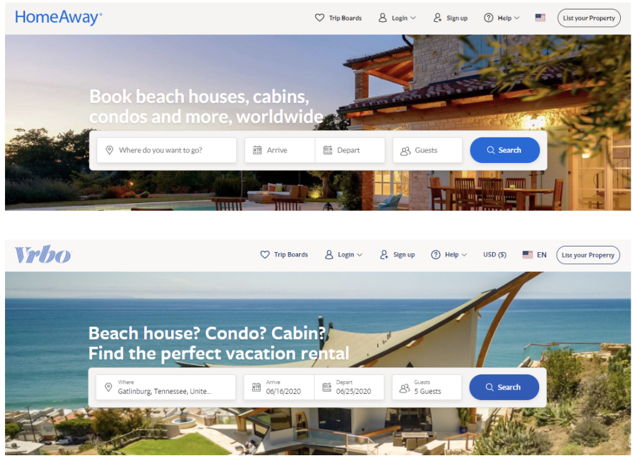 Wondering how to log into Vrbo or HomeAway? The two websites operated independently for years, but after the companies merged, there is some overlap when it comes to logging in and managing your account. Today the company operates with Vrbo as the primary brand, but a HomeAway-branded site still exists, though the two function identically. Both brands are owned by the Expedia Group. For the purposes of this article, we'll use the Vrbo site as an example, though the HomeAway site works exactly the same way.
In addition to the desktop sites, Vrbo and HomeAway have several mobile apps: one for owners, one with HomeAway branding for travelers, and one with Vrbo branding for travelers. You can download the owner version for iOS or Android as well as the traveler versions.
Creating a Vrbo owner account
Before you can log into Vrbo as an owner, you need to create an account. If you already have a traveler account, then you don't need to create a separate account.
How to create a Vrbo account:
Go to Vrbo.com.

Click "Sign Up."

Create your account using your email address and click "Get Started."

Alternatively, you can connect your existing Expedia, Facebook, or Google account, but when you start listing properties, you'll need to log in with an email address.

If you already have a Vrbo account, you'll be asked to enter your password. If there's no account with your email address, then you'll be asked to create a new one.

Get ready to build your first listing!
Logging into your Vrbo Owner account
Once you have a Vrbo account, then you can log in. You can access your account via your browser or the Vrbo HomeAway Owner mobile app.
How to log into Vrbo.com as a host:
Go to Vrbo.com.

Click "Log In" and select the "Owner Login" option.

Enter your email address and your Vrbo password.

Click "Log in."


If you're logging in on a new device, you might need to confirm your account with an email or text message verification code.

You're in!
How to log into the Vrbo HomeAway Owner app:
Open the app.

Enter your email address and password.

Click "Log in."
Troubleshooting tips
Having trouble logging in? Or are you receiving an error message? Try these handy tips to log into your Vrbo account successfully:
Double check that you've entered the correct email address and password.

Clear your cookies.

Access the site in an incognito window or private browsing mode.

Check your email for messages from the Vrbo team; sometimes Vrbo deactivates accounts if they suspect fraudulent activity.
If you've forgotten your password, don't worry! Vrbo can send a password reset link to your email address. Simply click the "I forgot my password" link on the login screen, then you'll be prompted to enter your Vrbo email address. Just a moment later, you'll receive an email containing a password reset link. The link is only valid for 24 hours.
Recommendations for managing your Vrbo/HomeAway account
Generally speaking, Vrbo and HomeAway are safe platforms, but you can always take steps to keep your information extra secure and use the sites responsibly. If you're listing properties on Vrbo, then it's even more crucial to keep your account secure, since your account contains sensitive contact information and financial information for yourself and your guests. Use a strong password that is not easily guessable, and be sure to take note of it in a safe place or in an online password keeper. Also, try not to share your password with anyone.
If you're using an email address, Facebook account, or other account to log into Vrbo, make sure you do not lose access to that account. Vrbo sends important notices and guest communication to your email address on file - as well as password reset links - so losing access to that email account could mean that you also lose access to Vrbo.
Setting up your Vrbo account and logging in are the first steps to using Vrbo as an owner or traveler. Now that you know how to log in, you're ready to use the platform!
More helpful content and tips for Vrbo (Homeaway) Hosts:
Listing on Vrbo (everything you need to know)