What is Overbooking in Hotels?
By Jordan Hollander
Last updated February 16, 2023
4 min read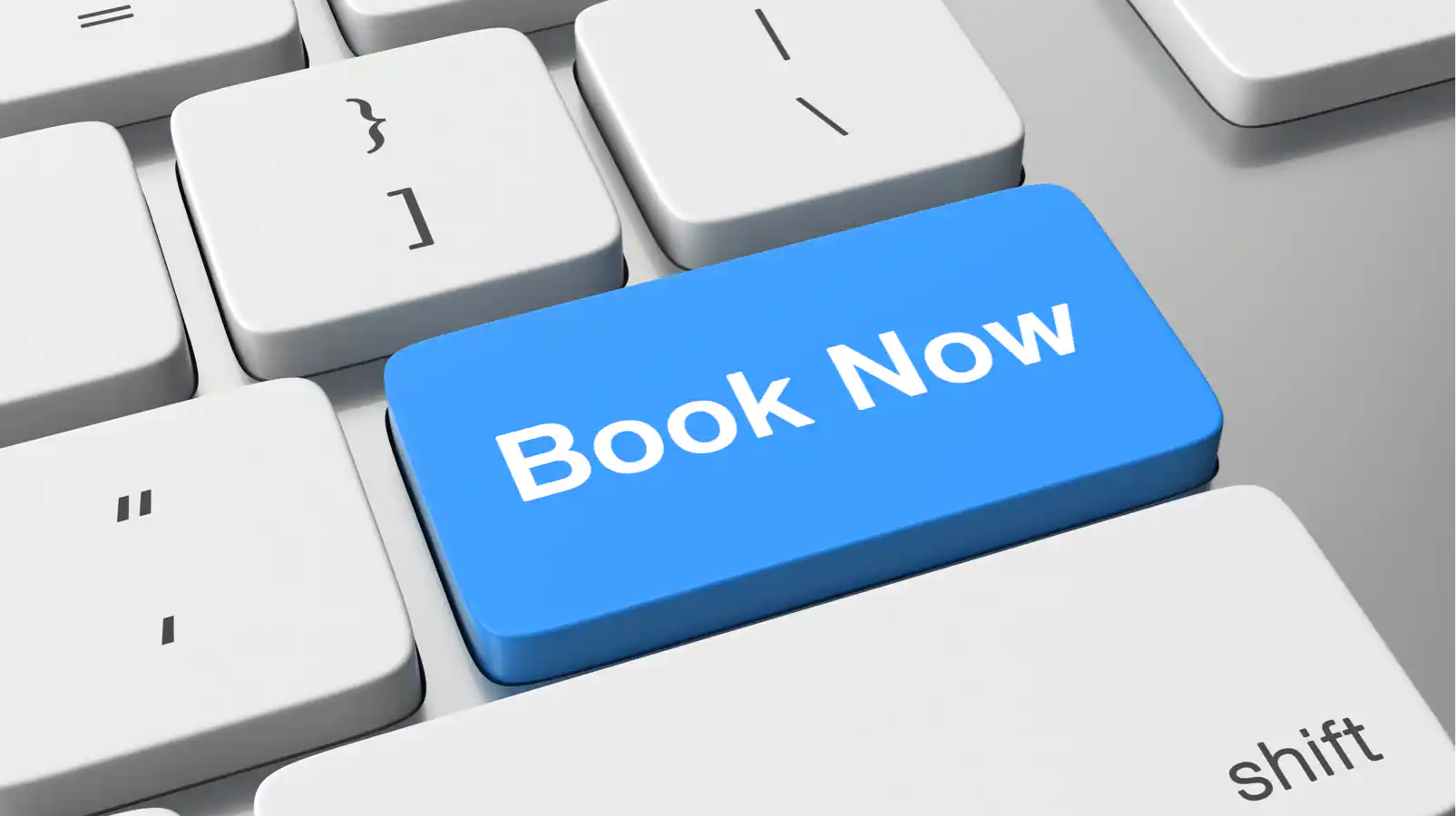 Waking up on a Monday morning and thinking it's still the weekend is disappointing, but have you ever headed into a sold-out Friday night at your hotel only to end up with 83% occupancy because of no-shows and cancellations? As a hotel general manager or revenue manager, nothing dulls the shine of a holiday weekend like last-minute wash. You've worked so hard to layer in reservations to hit that perfect full house, but at the last second you find yourself scrambling to capture more bookings. How can you avoid this situation?
The answer lies in your overbooking strategy. Although it might sound counterintuitive, overbooking can be the key that helps you unlock higher RevPAR – while minimizing negative guest experiences and reviews. In this article, we'll explain what exactly overbooking is, how you can launch your own strategy, and what benefits and risks come with overbooking. By the end of this article, you'll be ready to start overselling on your peak demand days.
What is overbooking?
Let's start with the basics: what does overbooking mean? Overbooking, also known as overselling, is the practice of accepting more reservations than rooms you have available. The term can also refer to overbooked flights - we've all been offered vouchers to leave behind a confirmed reservation or airline ticket and the concept is very similar in hotels. In your PMS, overbookings may appear as "negative" hotel rooms inventory. If you have three rooms left to sell on a given night, you'll see 3 rooms left in inventory. If you've oversold by two rooms, you'll see -2 rooms in inventory. Critical profitability is left on the table when hotels leave rooms empty and and airlines leave empty seats.
Sometimes overbooking is accidental; if your channel manager experiences a glitch and doesn't update your inventory correctly on a third-party site, you might get more reservations than you can accommodate.
But, sometimes, overbooking is very much an intentional decision made by revenue managers. Intentionally overbooking means your hotel will have more reservations than available rooms on a given day, but based on historical data or booking trends, the expectation is that some guests will cancel or not show up, opening up rooms for the overbooked guests. If you've overbooked by four rooms, then two guests don't show up and two guests cancel last-minute, you'll end up with 100% occupancy. However, if you've overbooked by four rooms, and nobody cancels or no-shows, then your front desk must relocate, or "walk," four guests to comparable hotels.
What are the benefits of overbooking?
Although from a guest's perspective, overbooking might sound like a questionable business practice, when it's done correctly, the benefits can greatly outweigh the potential risks. Benefits of overbooking include:
Minimizing losses from no-shows and cancellations: One of the most compelling reasons to implement an overbooking strategy is to prevent a last-minute fire drill to replace reservations that canceled shortly before arrival or didn't show up.
Securing higher occupancy and RevPAR: If you can fill 100% of your rooms without deeply discounting rates, then overbooking will increase your RevPAR, compared to filling 90% or 95% of rooms.
Leveraging sophisticated data models and forecasting methods to avoid relocating guests: With all the data available to hoteliers today, you don't have to roll the dice to decide when to overbook and by how much. Careful consideration of historical cancellation rate, no-show trends, and market demand will guide your strategy, so you can choose exactly which dates are good candidates for overbooking and how much overbooking will lead to the RevPAR results you want without sacrificing the guest experience.
Offsetting service recovery costs with higher room revenue: Although walking guests is a last resort, it does happen. The good news is that the cost to walk a guest is usually lower than the additional revenue you can capture by getting to 100% occupancy. A solid relocation plan will help you strategically decide which guests will be the least expensive to walk.
What are the risks of overbooking?
Overbooking has some exciting advantages, but it's important to remember that this strategy isn't without some risk. The biggest downside of overbooking is that there's a potential to negatively affect a guest's experience at your hotel. As hospitality professionals, we want to delight every guest. Although it's rare, a hotel that applies an overbooking strategy will need to relocate guests from time to time. Not only does relocating a guest come with a financial price, it doesn't feel good to tell a guest they cannot stay at your property – even though they may have booked long ago – because you're fully booked. The worst-case scenario is that a relocated guest posts a negative review on Tripadvisor, Google, social media, or another public channel.
How can you implement an overbooking strategy in your hotel?
Now that you understand the benefits of overselling – and the risks you need to mitigate – you may be wondering how to build an overbooking strategy into your revenue management playbook. The first step is to gather the data necessary to make informed decisions about your strategy. Collect historical cancellation volume, no-show rates, and market demand by day of week, by month, and even by specific compression dates. This data will guide your overbooking tolerance and help you find that sweet spot between avoiding walks and leaving money on the table.
Next, since walking a guest is inevitable, it's prudent to create guidelines to determine which types of reservations to walk. You certainly don't want to end up relocating guests in the top tier of your loyalty program, guests that are part of a group, or guests who paid your highest BAR rates. Instead, walk the lowest-rated reservations, those with the shortest stays, or guests who booked through third-party channels and are not part of your loyalty program. Based on a thorough analysis of your no-shows, you might even be able to find a pattern in the guest profile who tends to not show up.
When thinking through your plan for relocating guests, it's a good idea to conduct a training for all front desk staff on the best ways to handle overbooking situations. Find a clear way to identify "walk" guests in your PMS so that front desk agents aren't caught off guard when a selected guest tries to check in. Giving your team tools to de-escalate upset guests or provide some extra service recovery can prevent a less-than-ideal situation from worsening. In addition, it can be helpful to build and nurture relationships with comparable neighboring hotels with a mutual agreement to welcome each other's overbooked guests. This arrangement can avoid having to move the guest to a hotel of lesser quality or one that's far away.
Whether you operate a boutique hotel or a resort, overbooking can be a valuable tactic to help you maximize RevPAR on your highest demand dates. Once you make a plan to minimize the risk of walking guests, and the potential impact on your guest experience, you can utilize overselling as often or as sparingly as makes sense for your revenue management strategy.