Wireless Panic Buttons: The Complete Hotel Owners Guide to Regulation
By Jordan Hollander
Last updated March 31, 2022
5 min read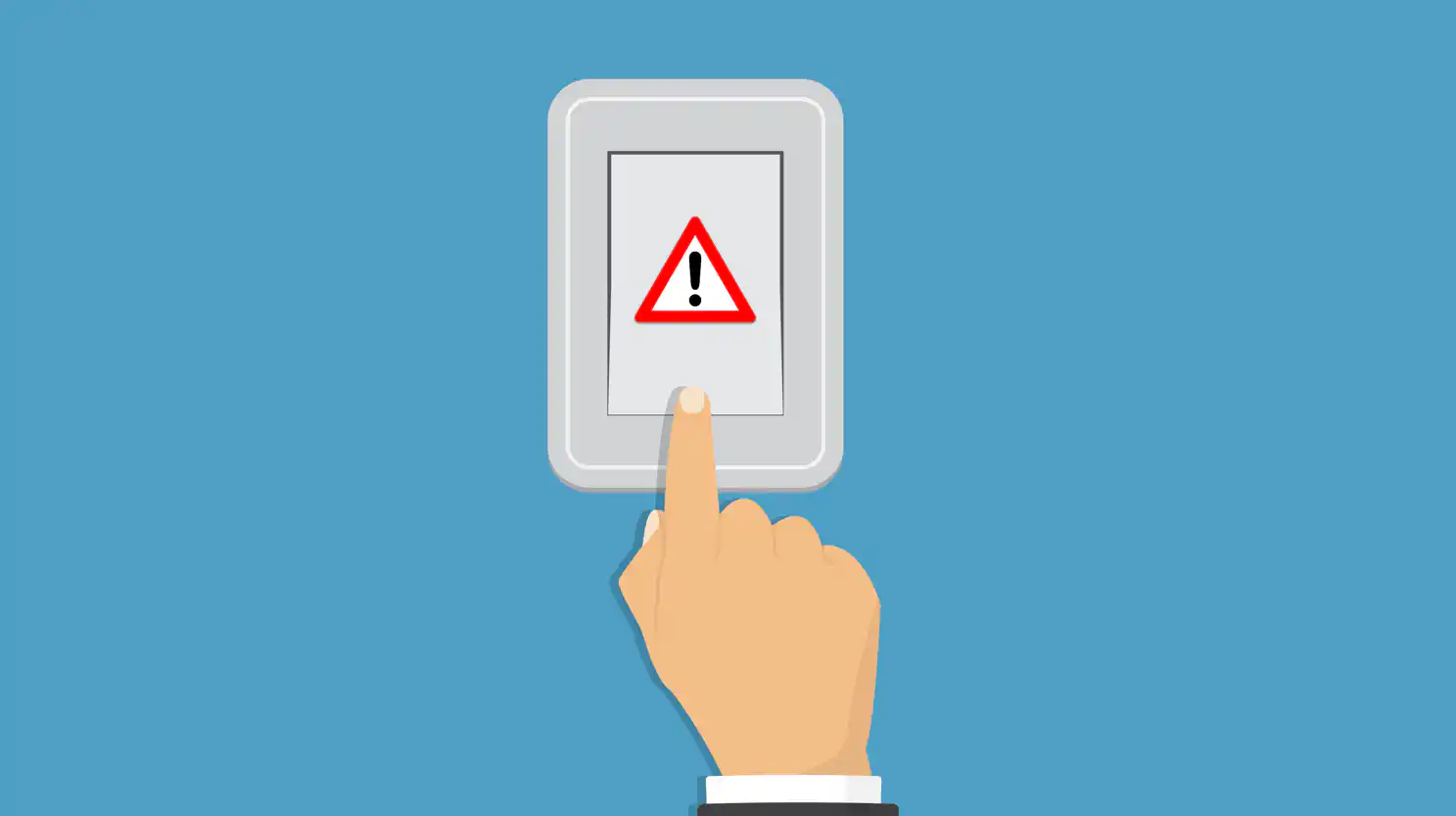 The story captured global headlines in 2011: a member of the global elite forcing himself on a maid in a luxury hotel. At the time, most hotel owners had never heard of wireless panic buttons.  The incident was all too familiar for frontline hotel employees across departments at hotels, many of whom organized protests in solidarity and shared experiences of being groped, propositioned, and put in risky situations. The problem was endemic, with one survey of Chicago hotel workers finding that 58% had been sexual harassed and 49% having been flashed or otherwise exposed to a nude guest. Las Vegas workers report similarly high levels of feeling unsafe or sexual harassed.
"We're part of the package when they pay for a luxury hotel," one housekeeper said about the mindset of some guests. Another shared: "You have no idea what they are going to do to you. I'm so worried about my safety."
Even with such widespread safety issues, the wave of mainstream coverage of housekeepers facing sexual assault took several years to reach its crest, becoming part of the nationwide #MeToo movement. Consolidated industry action took root in 2018, when the AHLA brought together the major hospitality brands to back the 5 Star Promise. Participating companies agreed to a 5-point initiative to enhance employee and guest safety with better policies, trainings, and resources. The initial 17 companies has since expanded to 56, which bodes well for what the AHLA calls an effort "to ensure America's hotels are safe places for all those who work in and visit them."
At the core of this pledge was a commitment to provide employee safety devices (ESDs) to all employees by 2020. The wearable panic buttons give staff a layer of protection that connects directly to their colleagues, which gives them peace-of-mind while acting as a visible deterrent to any would-be aggressors. Part of the reason that the industry is only just now addressing staff safety is that the technology to support individual wireless panic buttons wasn't quite there yet.
In recent years, staff safety technology has evolved to the point where it has become much more effective, reliable, and user-friendly. Many of today's panic buttons, such as those from ASSA ABLOY Global Solutions rely on some combination of cellular, GPS, Bluetooth, radio frequency and WiFi to provide consistent connectivity. The devices can work off different signals to prevent diminished functionality from signal dead zones. Before we discuss the technology, let's look at a brief round-up of U.S. regulations around staff alert devices.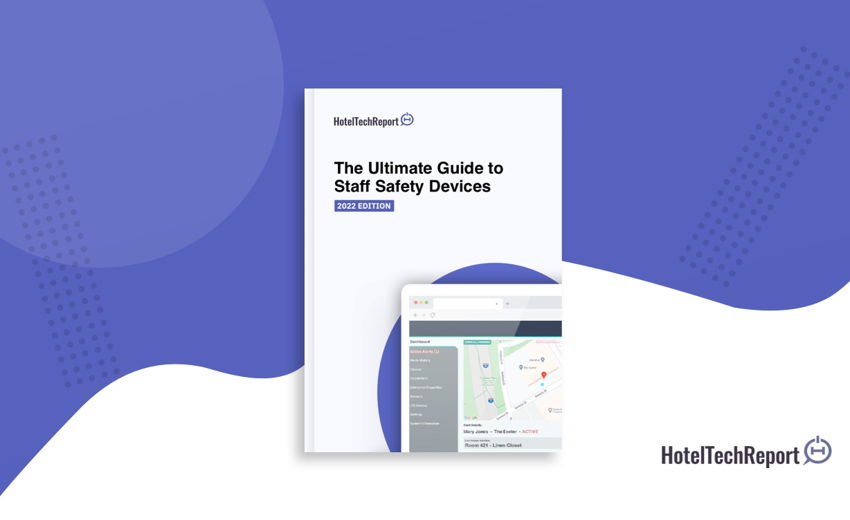 Download this free Staff Safety Devices buying guide
Regulatory Roundup on Wireless Panic Buttons
In the U.S, there's no national law mandating employee safety devices. Beyond the commitment from Hilton, Marriott, Windham, IHG, Hyatt, and others to equip staff with panic buttons, some governments are moving towards making this technology mandatory. There's also been a concerted multi-year effort on the part of unions to use their leverage to negotiate for employee safety devices for their members.
New Jersey State: Starting in January 2020, state law mandates panic buttons for staff working at hotels with more than100 rooms. 

California State: Statewide law failed to pass state assembly.

Washington State: Starting in January 2020, state law mandates panic buttons for hotels with 60+ rooms. Hotels of all sizes must comply by January 2021.

Illinois State: Beginning in January 2020, the Hotel and Casino Employee Safety act requires panic buttons statewide. 

Seattle, WA: Voter-backed ordinance requires hotels to provide ESDs. After a lawsuit backed by several hospitality associations, the law was overturned by the courts and remains in effect as verdict is appealed.

Chicago, IL: "Pants On, Hands Off" regulation began on July 1, 2018.

Las Vegas, NV: No city ordinance; union contracts may soon require panic buttons.

New York, NY: No city ordinance; union contracts require panic buttons.

Los Angeles, CA: No city ordinance: union contracts require panic buttons.

Long Beach, CA: Starting January 1, 2020, city ordinance requires hotels with 50+ rooms to provide ESDs.

Santa Monica, CA: Effective January 1, 2020, city ordinance requires hotels with 50+ rooms to provide ESDs.

Sacramento, CA: City ordinance requires ESDs for hotels with 25+ rooms.

Miami Beach, FL: City ordinance requires ESDs in hotels of any size. 
What to Consider When Evaluating Staff Safety Technology
Staff safety has become an industry priority, one that may soon be mandated by law in many areas. As your hotel adjusts to these new requirements, you'll have lots of decisions to make. Here's what you need to consider when evaluating potential staff safety technologies for your hotel.
Not all solutions are the same. As the regulatory environment evolves, hoteliers must be careful to implement solutions that meet existing or pending requirements.  for certain markets, it may also be wise to select a flexible solution that can adapt to the evolving regulatory framework. For example, some devices simply make noise to call attention to the employee, while others are directly connected to a back-end communication system to alert security or colleagues of distress. Each solution must be weighed against implementation cost, adherence to regulations and staff preferences, as well as a hotel's existing tech stack and the solution's hardware requirements. 

Connectivity is the top priority. ESDs depend on reliable connectivity to function correctly. Signal dead zones are a potentially disastrous failpoint. In light of the diversity of building materials, layouts, and locations affecting signal strength, hotels must do a careful analysis of each solution to ensure complete connectivity. 

Direct integration aid adoption. Ideally, installing Panic buttons requires a minimal amount of additional infrastructure investment. When the system integrates with existing Communications workflows, it's more likely that employees will use the functionality --  and that colleagues will quickly receive messages so they can intervene. 

Proper training is a must. Choosing a solution that's easy to learn is an important consideration, as safety technology only works if it's used appropriately. That's why new standard operating procedures and staff training is an essential piece of the implementation puzzle. Frontline staff need to know how, and under which circumstances, to use the device. And security and safety teams must also understand the technology and know the right actions to take in the event of a staff alert. 

Read your contracts carefully. Finally, it's especially important that hoteliers  understand the terms of any contracts. With some hotels potentially deploying hundreds of devices, there could be unexpected costs, as far as ongoing support, as well as maintenance and replacements/repairs. After making such a significant investment, the last thing that hotels want is for the devices to fall out of use and create liability exposure. 
Vendor Watch: ASSA ABLOY Global Solutions
The top vendor in Hotel Tech Report's staff safety technology category is ASSA ABLOY Global Solutions, which provides staff safety solutions as part of a broader portfolio of mobile access solutions for hotels.
Its network of Bluetooth low-energy beacons provide the precise location of each staff member so that any alerts are matched to real-time locations. Once installed, the beacon system can be expanded to include indoor wayfinding, proximity messaging and other location-based features, such as tracking assets and monitoring conditions around the hotel.
Verified reviewers praise the system as "robust and stable," with "high performance, durability, support, experience and quick response," as well as the company's "excellent customer service." 
Read more reviews of ASSA ABLOY Global Solutions' staff safety devices
-
No hotelier wants their staff traumatized -- and most certainly don't want to see their hotel inundated by a wave of global scrutiny.  In an age where smartphones can reach massive audiences instantly, it's mission critical to provide the tools staff needs to stay safe and avoid abusive situations that can be magnified beyond the walls of the hotel. Not to mention the importance of the right working conditions in an industry starving for talent. When staff feels safe and secure, they are more productive and less likely to leave.
Employee safety devices can be valuable to hotels of all sizes, even those not covered by new regulation. To ensure that staff and guests stay safe for the duration of their time on property, staff safety technology provides that essential peace-of-mind for staff and an active deterrent for unsavory guests. The industry is rapidly adopting this technology as a best practice, so it's time to consider how and when to implement the employee safety devices that will soon be standard in hotels worldwide.