A 1,000 word micro-history of hotel distribution
By Simone Puorto
Last updated January 26, 2022
4 min read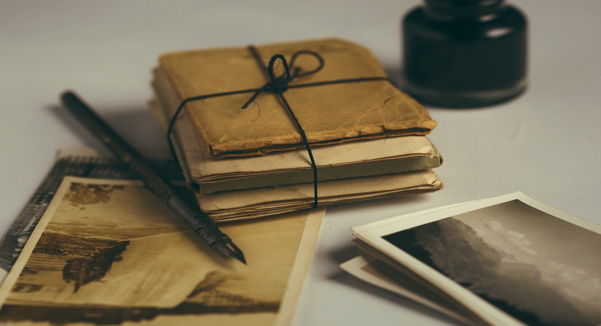 To get a grasp on the current hotel distribution landscape and how much intelligence and work is needed to optimize each channel, it's worth taking a moment to review its early history.
Distribution mix was once a simple concept: walk-ins, phone calls, and the occasional (physical) mail were, fundamentally, the sole sources of hotel bookings. But things started changing when electronic reservation systems made their first appearance in the '60s and, eventually, became mainstream in the '80s.
By the end of the 20th century, hotel distribution shifted (literally almost overnight) online, and started to resemble what it is today. Over the last two decades, consolidation and new players entering the market have been crucial to an extraordinary growth in digital hotel distribution.
Flash-forward to today, the current landscape is touted as merely a duopoly held by Booking and Expedia, and that is a quite accurate statement, at least to a certain extent and for the moment being. Even though it seems like distribution is ever-moving, in fact, there are clear patterns and trends. According to Phocuswright, for example, 2016 was "the first year when OTA lodging bookings in the U.S. exceeded total hotel website gross bookings", and forecasts expect OTAs to reach over 40% market share by next year.
This means that despite above-the-line marketing, targeted discounts and revamped loyalty programmes, consumers are not shifting to direct as their primary booking option as intensely as the big chains wanted. With this in mind, perhaps hotels should start reconsidering their relationships with online travel agencies and focus on the channels bringing the highest profit and volume. In an age where OTAs and wholesalers flex their rates across metasearch engines or marketplaces it is very unlikely that users will just "stop clicking around". You just need to accept it and move on.
There are, however, alternative distribution channels that could be leveraged with success or, at least, kept under one's radar. So let's dig into these distribution Goliaths.
Booking.com
Born from the merging of booking.nl, bookings.org and Active Hotels (a.k.a. ctivebooking.com), over the years Booking.com became the biggest e-commerce website for travel, with around 200 offices worldwide and over 17,000 employees.
Two years after Expedia turned the opportunity to buy booking.nl down in 2003 (ouch!), the Dutch startup was eventually acquired by Booking Holdings (at the time still operating under the Priceline Group moniker), which rebranded to Booking.com in 2006.
The first version of the booking.nl website went live in '97, with an inventory of ten hotels and a commission rate of 1/4 of what it is today.
According to its founder, Geert-Jan Bruinsma, he had the original idea during a dinner with friends, "got inspired" from the Hilton official website source code the and launched it with barely 50,000 €. During the years, Booking Holdings continued to grow thanks to an almost-mistakeless acquisition strategy: from Asian-based OTA Agoda to rental car service TravelJigsaw (a.k.a. Rentalcars.com), from travel metasearch engines Kayak, Momondo, CheapFlights, Mundi and HotelsCombined to restaurant-reservation service company OpenTable, not to mention yield management solution PriceMatch (now integrated in BookingSuite), RocketMiles, ASDigital, Buuteeq, Hotel Ninjas and the heavy investments made over the years in Chinese OTA Ctrip.
Expedia
Founded in 1996 as a division of Microsoft, Expedia was acquired by IAC/InterActiveCorp in 2003, which eventually spun it off in 2005. In 2012, Expedia took a majority stake in trivago (which the American OTA still owns after the metasearch went public).
Under the IAC/InterActiveCorp brand first, and the Expedia's brand then, dozens of companies (eventually acquired or merged) operated and continue to operate: TripAdvisor (spun off in 2011), Hotels.com, HomeAway (merging VRBO, bedandbreakfast.com, vacationrentals.com, Abritel and FeWo), Egencia, Travelocity, Orbitz, HotWire, Wotif, lastminute.com.au, Ebookers, CheapTickets, AirAsiaGo, Venere.com (eventually merged into the mother brand), Classic Custom Vacations and many others.
Today's market value of the company is almost $20 Billion, with over 22,000 employees around the World.
Agoda
Founded in 2005 by Michael Kenny and Robert Rosenstein, merging planetholiday.com and precisionreservations.com, Agoda can be viewed as a precursor in the industry.
PlanetHoliday, in fact, was founded in 1997, just one year after Booking.nl and Expedia. Agoda focus is mainly on the Asia-Pacific region and it has a portfolio of over 1,000,000 vacation rentals and hotels worldwide.
In 2007, the Bangkok/Singapore-based company has been acquired (for an undisclosed amount), by Booking Holdings, even though it continues operating independently.
HRS
With almost half a century of history, HRS Group is the (grand)father of all OTAs. Founded in 1972 by hotel clerk Robert Ragge, in 1995 it became the first website to provide an online hotel database.
In his book, Outliers, Gladwell popularized what became known as the 10,000-hour rule, by documenting the lives of successful people. "Ten thousand hours is the magic number of greatness", he wrote, inspired by the work of Daniel Levitin, the neurologist who scientifically proved that "10,000 hours of practice are required to achieve the level of mastery associated with being a world-class expert in anything". The theory is fascinating, though, not always reliable, and HRS is the perfect example of this fallacy: even with almost half a century (or 400,000 hours) of experience under its belt, today it has a significantly less prominent market share than it used to have, while OTAs born decades later have outgrown it.
In 2008 Ragge's son, Tobias, succeeded his father and acquired Tiscover, hotel.de, HolidayInsider and bought stakes in meetago and Lido Group.
HRS currently lists 850,000 properties, operating mainly in German-speaking Countries.
Wholesalers and Bedbanks
Wholesalers and bed banks both made an extraordinary (yet unexpected) comeback over the last few years, mainly fueled by nebulous B2B2C rate strategies and smart acquisitions. With its database of over 70,000 beds and around 5,000 employees, the World's largest bedbank is, of course, HotelBeds. Founded in 2001, HotelBeds became independent in 2016 (it was, up until that moment, owned by TUI), thanks to the backup of private equity funds Cinven and CPPIB. HotelBeds recently played the divide et impera card, by acquiring two of its main competitors: Tourico and GTA.
AirBnB, Google and Amazon
So, while even the small hotel entrepreneur is familiar with the aforementioned players, there are at least three companies trying to undermine this status quo.
Airbnb, for example, recently officially stated that it offers more listings than Booking.com, while Google entered aggressively into the travel space, thanks to the European introduction of its facilitated booking system Book-on-Google and with its redesigned destination hotels page (https://www.google.com/travel/hotels/).
Amazon, after trying (and failing) to get into the industry back in 2016, is rumored to be slowly (but steadily) trying to gain a more prominent slot in the market.
Conclusions
Far from being fully exploited or stagnated, the hotel distribution space still has a lot of potential, both in growth and diversification.
With, on one side, main OTAs turning into metasearch engines-slash-marketplaces-slash-B2B providers hybrids and, on the other, search engines and retailers playing the OTA's game, our industry has never been so interesting.