AHLA Initiative: Everything You Need to Know About the 5-Star Promise
By Jordan Hollander
Last updated January 26, 2022
5 min read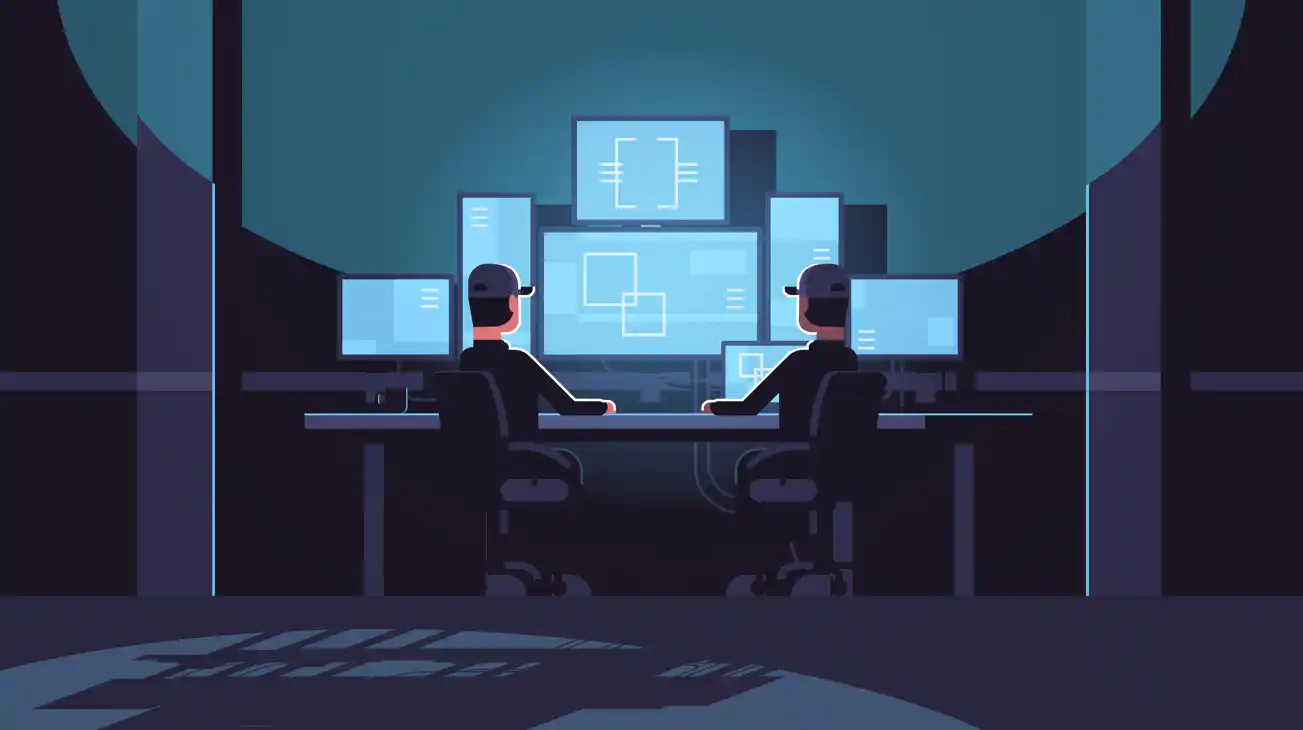 The AHLA (American Hotel & Lodging Association) wants to know: is your hotel doing enough to protect its most vulnerable staff? Often alone and isolated from other staff, your housekeepers and maintenance workers present an opportunity for guests with malicious (and criminal) intent.
And those bad guests are taking advantage of this isolation: 89% of U.K. hospitality workers report having faced some form of sexual harassment from either guests or managers during the careers. In Chicago, 58% reported having been sexually harassed and 49% having been flashed or otherwise exposed to a nude guest.
Beyond the psychological toll of these traumatic incidents, the costs to your hotel are steep: Replacing a worker earning less than $50,000 annually—which covers nearly all of the housekeepers in the United States—costs an average of 20% of annual wages. For a housekeeper making the median wage, that's $4,754.
Your hotel's profitability requires a productive staff that shows up on time and doesn't quit. A single sexual assault incident can leave your hotel understaffed and overextended. The solution is to prevent incidents in the first place, which is the goal of the the American Hotel & Lodging Association's (AHLA) 5-Star Promise. Here's everything you need to know about this initiative, how it applies to your hotel, and what you need to look for in staff safety technology.
What's the AHLA's 5-Star Promise?
The American Hotel & Lodging Association (AHLA) announced its 5-Star Promise in September 2018. The AHLA calls the promise an effort "to ensure America's hotels are safe places for all those who work in and visit them."
 "The 5-Star Promise is a pledge to provide hotel employees across the U.S. with employee safety devices (ESDs) and commit to enhanced policies, trainings and resources that together are aimed at enhancing hotel safety, including preventing and responding to sexual harassment and assault." -AHLA
The intiative was driven by rising awareness of issues related to sexual assault and harassment in the workplace, an awareness shared by all hotel brands. Hilton CEO Christopher Nassetta said about his company's commitment to the 5-Star Promise:
"Safety and security has never been an area that we compromise on. We realized, over the last year and a half, this is an area — in terms of taking care of our team members — that we [the hotel brands] really shouldn't be competing on, and that we should have a unified and aligned, and as consistent an approach that we could."
Initially, 17 companies backed the promise. That number has since expanded to 56, dramatically increasing the number of employees benefiting from the roll out of staff safety technology, policies and training. That's more than 20,000 hotel properties, covering an estimated 1.2 million employees. The Promise is also backed by partnerships with national organizations dedicated to ending sexual violence and fighting human trafficking.
And it's not only technology. It's about finding the best policies and training programs to encourage greater staff safety. The 5-Star Promise has five key commitments, which cover technology, policy, and training:
Our People Culture. Build on our industry's longstanding commitment to hospitality and a People Culture by continuing to provide industry-wide training and materials on safety and security, and retain expert guidance to work with the industry on diversity and safety matters.

Mandatory Policies. Ensure mandatory anti-sexual harassment policies are in place in multiple languages.

Training and Education. Provide ongoing training and education for employees on identifying and reporting sexual harassment.

Technology. Provide U.S. hotel employees with employee safety devices (ESDs) to help them feel safe on the job.

Partnerships. Broaden vital partnerships with wide-ranging national organizations that target sexual violence and assault and trafficking and promote workplace safety.
When implemented holistically, the 5-Star Promise shifts the narrative around staff safety, empowers staff, and makes hotels safer for everyone.
What Does The 5-star Promise Mean For My Hotel?
To achieve these five points of the 5-Star Promise, your hotel must blend new technology with augmented training and clear policies around sexual harassment,  abusive casts and retaliation against victims.
The 5-Star Promise has established a new normal for the industry setting staff expectations around access to safety technology from their employers. As these protections become standard, all hotels (regardless of size) will need to provide them to their house in order to maintain competitiveness and a tight labor market. There's also the potential for litigation, as staff may be able to argue that your hotel was neglectful in providing necessary safety devices in the workplace.
Regulators are also paying attention. Panic buttons are increasingly becoming a mandated part of the accommodation industry (for more, check out our complete guide to wireless panic button regulations).
Even if your hotel brand is not a part of the companies backing the initiative or not in a region with mandated employees safety devices, it's worth considering adding this technology to your budget. The tech helps protect your staff (and your hotel's physical property and brand reputation) from a variety of incidents, from sexual assault to guests storing illegal materials (like the dozens of guns stockpiled by the Route 91 shooter in Las Vegas).
"The panic buttons, or safety buttons, are useful in that they are a real-time lifeline for women who work alone. It can be used in the case of a sexual assault or harassment, and in other dangerous situations, like if a worker finds a guest who has highly dangerous or illegal materials in their hotel room," -Rachel Gumpert, UNITE HERE
To dig deeper into best practices for your own hotel, the AHLA also hosts an annual Safety Summit. The event brings hotels together to discuss the latest technology and most impactful strategies for improving staff safety -- and can be a valuable resource for hotels looking to get up to speed quickly with the latest in staff technology. Staff expectations (and the regulatory environment) are shifting quickly -- so it's important to stay up-to-date!
What To Look For In Staff Safety Technology
The 5-Star Promise commits to provide employee safety devices (ESDs) to all employees by 2020. The wearable panic buttons give staff a layer of protection and peace-of-mind that help is only a button click away. For most hotels, this commitment involves a major infrastructure project that must be both planned and budgeted for.
Since staff safety technology is new to most hoteliers, these are the key features to look for in your staff safety technology provider. To illustrate each of these points, we'll use the top vendor in our staff safety technology category, ASSA ABLOY Global Solutions. 
Works Everywhere. Connectivity is a top consideration. Without reliable connectivity and complete coverage, the safety devices will not function as intended. ASSA ABLOY Global Solutions is one of the vendors that combines cellular, GPS, Bluetooth, radio frequency and WiFi to provide consistent connectivity. The devices can work off different signals to prevent diminished functionality from signal dead zones -- for example in closets and stairwells.
Form Factor. Devices must be easy-to-wear and visible so staff can access them easily. Prominent placement can also be a visual deterrent. ESDs come in two forms: a fob and a card.
Always On. Battery life is another top consideration. Since staff wears these devices every day, extended battery life is key. ESDs feature a battery life of 2 years  While it's networking Solutions are plug-ins that don't need batteries replaced.
Digital Security. To protect your network, and to prevent anyone from disrupting the signals to and from the safety devices, look for encryption. Safety devices feature encryption on the individual device, as well as within the connected network. The system also tracks specific computer IDs (known as MAC addresses) So you can identify anyone that is excessively pinging the network to identify vulnerabilities.
Alert Controls. Alerting security to potential incidents is the core value proposition, so look for technology that makes that easy to manage. For example, ASSA ABLOY Global Solutions' "alert lifecycle management" centralizes distress calls in a single dashboard so that response personnel are instantly alerted to any emergencies.  Alerts are also sent out to designated responders via text message, with automated reminders if an alert isn't dealt with. alerts can also be updated if a location changes, so that responders can be directed in real-time to the appropriate location.
Easy Admin. Staff safety systems are quite complex. They involve multiple access points and dozens of individual devices. You'll need a portal that helps you manage these easily and efficiently, without adding a bunch of unnecessary work. For example, ASSA ABLOY's admin portal is available on any tablet or device with Google Chrome. It monitors the connectivity status of each gateway and ESD, as well as each device's battery status. It maintains a history log with  each other's details, such as location time stamp, operator and responder. For brands with multiple hotels, it's absolutely essential to find a solution that allows a centralized staff to view and access multiple systems.
Plug & Play. User-friendliness should also extend to system setup. Technology that is too complex to implement becomes a burden and is much harder to maintain. Management software eliminates many of these frustrations by providing automatic cloud updates, as well as plug-and-play access points called BlueFi Gateways. These AC- or DC-powered devices bridge between the Bluetooth-enabled devices to the property WiFi, ensuring that the ESDs function seamlessly property-wide.
Finally, to be certain that your vendor is aligned with these principles, check for 5-Star Promise compliance. Most vendors are familiar with this important initiative and will want to promote that they comply. If a vendor it's unfamiliar, it's not a good sign. Look for one that is fully 5-Star compliant!