Behind the scenes with Klaus Kohlmayr: the super connector of hotel tech
By Jordan Hollander
Last updated January 26, 2022
7 min read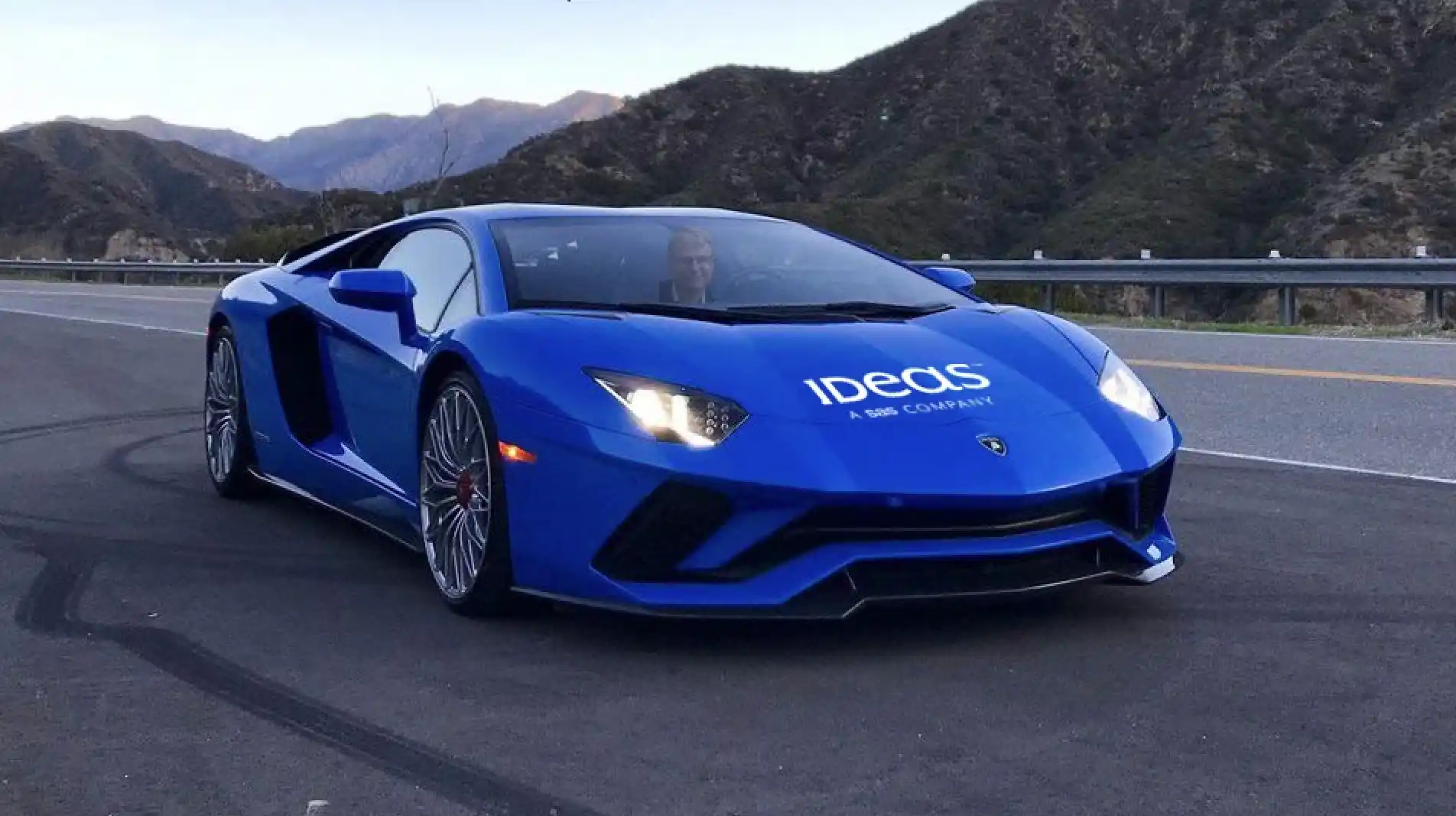 TLDR: Key lessons from our interview with Klaus
Most hotel companies have too many cooks in the kitchen to be nimble

The power pendulum is shifting back to hotels from the OTAs - and that's good for everyone

5G and IOT building sensors will fuel the next wave of innovation in hotel tech

Direct bookings don't necessarily have the lowest acquisition cost

Just because a system is working doesn't mean it's not hurting your business

Owners need to make unconventional investments in futuristic infrastructure to develop their competitive advantage in crowded markets
In the world of hotel tech it can be hard to keep up with what seems like a never ending supply of self proclaimed 'pundits' and 'experts'.
Klaus Kohlmayr, Chief Evangelist at IDeaS revenue solutions stands in stark contrast with those self proclaimed 'experts'.  Klaus is one of the most down to earth people you'll ever meet and that's the secret to his wisdom.
His role as Chief Evangelist at IDeaS gives him unparalleled access that most can only dream of.  Klaus leaves promotion at the door and lets authentic conversations lead the way everywhere he goes.  Klaus has been tasked by IDeaS founder Ravi Mehrotra to bring an unbiased ear to the discussion then synthesize findings into what have become a game changing competitive advantage for the firm.
Epictetus famously said that, "we have two ears and one mouth for a reason - to listen twice as much as we speak."  Klaus is an incredible listener and spends most of his time traveling to meet with hotel owners, managers and operators so that he can understand and empathize with their experience.
Being a hotel company CEO can be lonely and the role bears an incredible burden.  Hotel company CEOs have thousands of workers who rely on them to put food on the table, they have investors to appease on a quarterly basis and managers who depend on them for career growth.  Disruption is constantly knocking at their doors but they have little time to focus on the future because the present demands so much.
Where many tech companies use scare tactics and FOMO to encourage investment in their products, Klaus' strategy with IDeaS is both calming and optimistic.
The space has become incredibly diverse and dynamic over the last few years. When I look at other industries, I feel everyone struggles with the same issues – data silos, outdated technology, data not flowing freely, etc. Many people complain about the lack of innovation in the industry; however, I feel the hotel technology space is buzzing. It's an exciting time to be in the industry.  ~Klaus Kohlmayr, IDeaS
Klaus effectively leverages public speaking as a key channel to build his network.  He is what leadership experts call a power broker.  Power brokers are constantly building their networks and then identifying ways to deliver value as quickly and frequently as possible.  
In a stroke of genius, IDeaS CEO Dr. Ravi Mehrotra gave Klaus a mandate to remain neutral and non-promotional in his role as Chief Evangelist.  In an underinvested industry that's notoriously behind the proverbial 8-ball, Mehrotra knew that leaders like his firm IDeaS would need to educate the market and placed a bet on his Chief Evangelist - a bet that has paid off handsomely for both IDeaS and for the industry as a whole.  Revenue management system adoption is growing at a record clip and it's impossible to unbundle that growth from Kohlmayr's crusade.
Klaus' evangelism doesn't stop with hotel CEOs and revenue management.  In recent years Klaus has organically created one of the most coveted event series in the industry with his startup gatherings preceding major industry events.  These events are filled with everyone from top entrepreneurs in hotel tech to venture capitalists, hotel executives and even hospitality division leaders at major firms like Microsoft.
So how does a former hotelier become the super connector of hotel tech? Who better to ask than the man himself - Klaus Kohlmayr.  We caught up with Klaus to talk about his career journey, where hotel tech is today and where it's going.
What does your role as Chief Evangelist mean to you?
IDeaS, a SAS company, is the world's leading provider of revenue management software and services. With 30 years of expertise, IDeaS drives better revenue for more than 11,000 clients in 129 countries. Combining industry knowledge with innovative, data-analytics technology, IDeaS creates sophisticated yet simple ways to empower revenue leaders with precise, automated decisions they can trust.
I describe my role as "looking at the biggest trends and developments that will shape the industry in the next 5-7 years." These trends could cover a lot of ground from consumer to technology developments within the industry. I am in constant dialogue with a wide range of industry players: hospitality groups, owners & asset managers, technology providers, consultants and start-ups. I also look outside the hotel industry for a view on how broader developments will impact the industry as a whole. Throughout my conversations, certain themes emerge, which I then share and communicate back with the industry, as well as within IDeaS so we can all be prepared for the future.
Tell us about your career journey from hotels into hotel tech.
My passion for revenue management led me to technology. I was working as a front office manager at a variety of InterContinental Hotels (IHG) around the world. Revenue management didn't really exist yet, and I became passionate about how I could play with price and demand. I didn't have any tools, so I taught myself how to program in Microsoft and coded my own Excel-based tools to help me track and analyze data and make what now seem to be very basic revenue management decisions.
The results were pretty spectacular for the hotels, so I decided to move into revenue management full time. IDeaS created the first Revenue Management System (RMS) I used, and I quickly understood the power of automating revenue management tasks and decisions. In 2010, after a few years leading revenue management in Europe and Asia Pacific and working on some global projects at IHG, I joined IDeaS to build up the company's consulting arm and lead innovation projects.
Since 2017, I have been IDeaS' Chief Evangelist, which means I am in a continuous dialogue with the wider industry to identify long-term trends and share how companies should prepare themselves for an exciting future of revenue management and pricing. Essentially, I am spreading the good news (which is what the word "evangelist" means) about revenue management and revenue science to the world.
When did you first become interested in hotel technology?
I remember around 1987 we had some computer programming classes in the hotel management school I attended. That was pre-Windows, pre-internet, pre-everything. GW-Basic – green text on black screen. That was pretty cool, and I loved the coding aspect. I really got into hotel technology when I was exposed to the first property management systems at various hotels and of course when I used IDeaS for the first time as a hotel revenue manager in 1999 – what a revelation!
Moving from hotels to hotel tech made me realize the incredible universe and ecosystem technology brings to hotels. The space has become incredibly diverse and dynamic over the last few years. When I look at other industries, I feel everyone struggles with the same issues – data silos, outdated technology, data not flowing freely, etc. Many people complain about the lack of innovation in the industry; however, I feel the hotel technology space is buzzing. It's an exciting time to be in the industry.
What makes 'hotel tech' different than just 'tech'?
The industry is both decentralized and disintermediated, which means very unique challenges. I think the biggest challenge is twofold – one, the pendulum of power between OTAs and hotels has not yet reached equality. Hotels were blindsided by the power of OTAs and their huge investments in technology, and it took some time to realize technology is essential to differentiation. Two, many people influence decision-making in the industry – from hotel owners to asset managers to operators and brands. For every technology investment at the brand level, a huge effort has to go into creating buy-in from owners and franchisors to actually commit to the investments. That takes time and doesn't allow for nimbleness.
What's the single biggest opportunity that hotels are missing today?
So, of course I have to say revenue management solutions!
Kidding aside, an RMS is a must today. The average hotel makes five million revenue management decisions a year, and no human is able to get that right all the time. Other than that, if I was a hotelier, I would invest in two areas: guest engagement systems that allow hotels to interact efficiently and dynamically with guests throughout their journey and labor effectiveness tools because labor costs continue to increase faster than revenue and anything which helps increase productivity goes straight to the bottom line.
What is the most exciting technological innovation that you've seen implemented in hotels within the last 2-3 months?
This should fall into the category of "cool tech" and doesn't necessarily need to be practical. I think we have not talked enough about the Internet of Things (IoT) and how this will help hotels be more efficient in their use of resources. When everything has sensors and devices are able to exchange information, a hotel's efficiency will go through the roof. IDeaS' parent company, SAS, is a huge believer in IoT and has partnered with Cisco in those areas. For example, people are already able to monitor and optimize waterflows and energy-use remotely and dynamically. The roll out of 5G will have a huge impact in this area.  
How will the hotel tech landscape be different in 5-years?
One word that comes to mind is convergence. In hotel tech, data is converging in the cloud which means systems are also converging. I believe we will see separate systems such as PMS, CRS, CRM and RMS begin to disappear. Hotels will buy capabilities, not systems and plug them into their platforms. We are already seeing the emergence of marketplaces or hotel app stores. It's a huge shift, but that's where investment is going today.
What is one thing that most hotel owners believe to be true that is actually false?
That direct bookings have the lowest acquisition costs and that a system that's "good enough" is good enough.
What are the most important skills or characteristics that hotel owners need to thrive in today's market conditions and why?
Vision, strategy and guts. With the industry being in the midst of transformation, the owners who are most successful are the ones who foresee long-term trends, understand their impact and invest into their infrastructure of today for tomorrow, even if it means going against conventional wisdom. Sameness will not result in success.
What is your favorite hotel in the world?
I think there is a difference between most memorable and favorite hotels. On the most memorable side, the Oberoi Amarvilas Agra next to the Taj Mahal in India probably tops my list. Spectacular location and incredible service make this a very special, once-in-a-lifetime experience. My favorite stays have actually been in very small hotels or guest houses, including a century old Ryokan in Kyoto, Japan, a seven-bedroom guest house in the middle of rice fields in Bali, Indonesia, a homestay on the Nepalese/Indian Border on the way to Sandakphu Pass in India or the Taj Vivanta Sawai Madhopur Lodge at the Ranthamboree National Park, to name just a few. I left all of them with a sense of having experienced something unique and special.
What is one thing that most people don't know about you?
I am passionate about cooking. I am a trained chef and a member of the only remaining chapter of the Amateur Chefs Club in the United States.