Big Data for Hoteliers
By Frank Vertolli
Last updated September 17, 2019
7 min read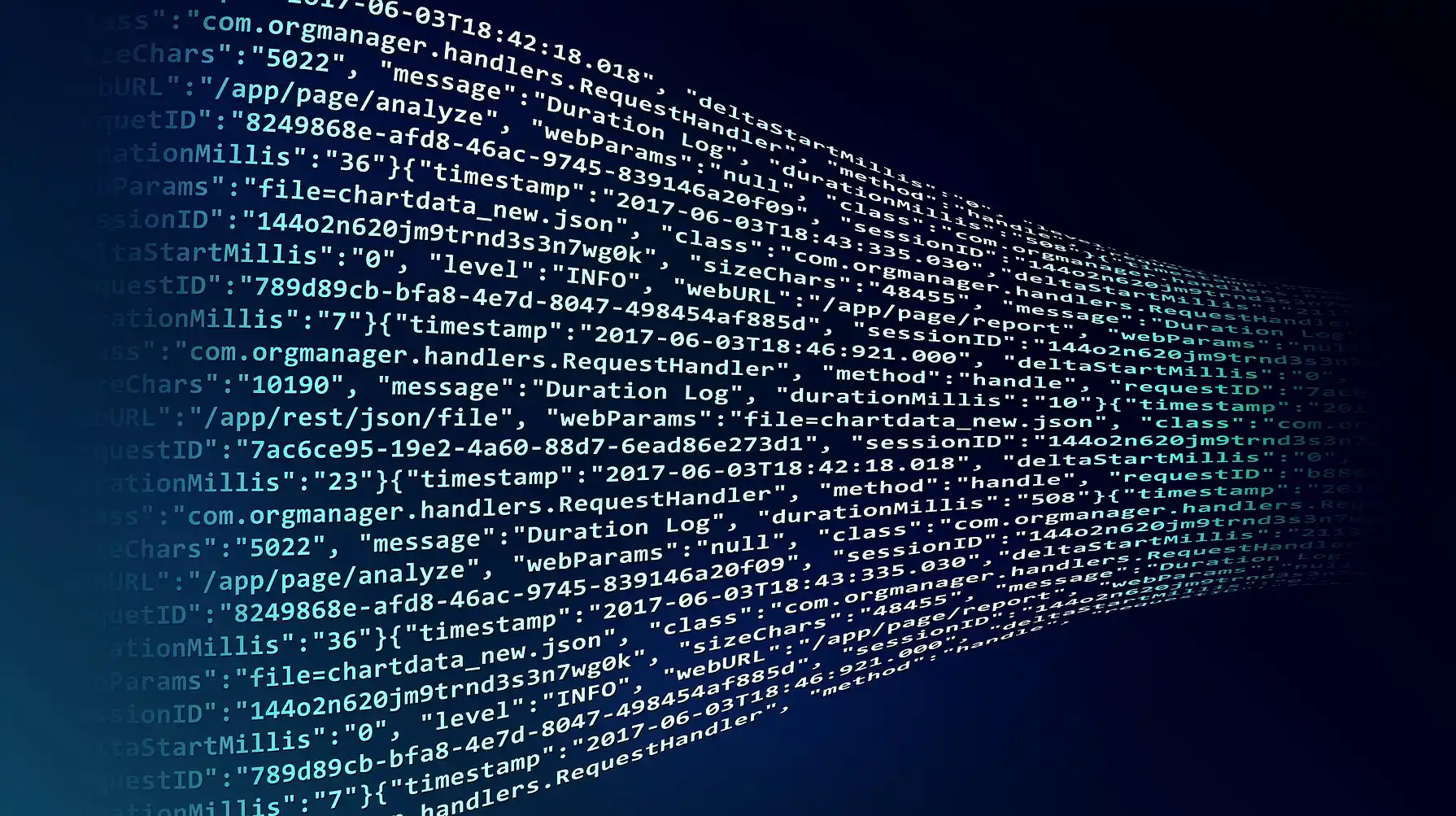 "Companies have access to vastly more information than they used to, it comes from many more different sources than before, and they can get it almost as soon as it's generated." - The Wall Street Journal
There is an ever-increasing amount of guest intelligence available to hoteliers, and it can be overwhelming. Big data is a hot topic across business sectors, but in many ways the travel industry has been a data-rich channel for years. Make it more manageable, and effective, by getting back to the basics and evaluating current data as it relates to your goals.
Big Data is a Journey, Not a Destination
It"s true, and it doesn"t matter where you are on the journey. Start simple. We find when working with our clients that most hotels and resorts already have a substantial amount of data. It"s just not organized and accessible. Using the tips and tools below, you can gather a surprising amount of data on your consumers and begin to put together the puzzle of who is coming to your website, who is staying with you and how they are getting there.
Website Metrics: The website is the most important consumer touch point, outside of the travel experience itself, as it offers the most comprehensive source of what your business has to offer, branded your way. Also, travelers are often in the early stages of the planning process when they visit your website. This is a gold mine for data, from click throughs to bounce rates, and other behavior. While there is a tremendous amount of data you can draw from websites, start by focusing on key areas including visitors, shoppers and buyers. Visitors are people who come to your site, and you can tell how they got there, which is incredibly valuable. Shoppers stay awhile longer and click through to product and pricing pages or even check availability. You can easily track what visitors and shoppers are browsing on your website (pricing, reservations, availability, etc.). Buyers, also referred to as conversions, actually book a room or complete some other desired action such as signing up for newsletters. You can also measure what is driving revenue from buyers. For example, which packages and offers are performing or converting best can be broken down into different segments including geographic origin, market, traffic sources, keywords and more.
Call Center Data: Manning the call center comes with an extra cost for hotels but don"t dismiss it just yet. In the new world of mobile browsing, we"re finding that the phone is going through a renaissance. People prefer to book via phone when they are browsing on a mobile device. While the cost to transact via phone is more expensive than the website, it"s much better than paying a third-party commission or having the consumer book via phone with a competitor. More on that in our next article. And, even the most archaic systems capture insights from callers so there is data to be collected! Connecting your call center to your website can be powerful. Relatively new, inexpensive and powerful tools enable the measurement of phone calls and associated bookings. We use sites such as CallTrackingMetrics.com, which is affordable (pricing as low as $30 per month). For additional resources, check out our blog.
Consumer Profiles: Almost every hotel has some type of hosted email solution through a newsletter or database with permission for marketing purposes. These systems collect an array of demographic data and contact information. People who like your product enough to give you their information; is it mostly men or women? Where are they located? You can also collect booking data from previous guests. This is a great resource and, depending on what you find, you might come up with additional questions you want to ask your guests when they stay with you. For example, a Florida property can see when a large number of Floridians are staying, which might help the team decide when to target marketing efforts to locals and regional consumers. Ask yourself what you are looking for when analyzing these profiles. For example, are you interested in finding out when you should up your marketing efforts during the year? What are your top feeder markets? What is the composition of guests who stay with you? If you can hone in on these specific questions, it will help you make decisions about allocating those limited marketing dollars.
Transactional Data: By analyzing credit card data from guests, you can monitor on-property spending for trends. Credit card data can also help you decide which loyalty programs you should consider partnering with, among other things. You can also purchase average household data from credit card companies to research your guests, finding out their average income and more.
Survey Data: There are two types of data hoteliers can retrieve from surveys: quantitative (numbers) and qualitative (feelings). In order to collect this data, you can offer comment sections or surveys on your website, comment cards onsite at the hotel and even send guests a survey after their visit, encouraging them to share their experience on social media and review sites such as TripAdvisor. One of our favorite, and free, survey providers is SurveyMonkey.com.
Publicly Available Data: Google controls 70 percent of all search in the United States. Since search is so important when it comes to travel planning, you can go to Google"s trends site (no cost!) to measure search trends about your industry, service, competition and more. The data is indexed and available in real time, while most CVB information is typically from the previous year. A good starting place would be to look at last year"s searches compared to this year, as it relates to your brand and category. We can search for bigger brands, such as our client Nassau Paradise Island, and slice the information by date searched, interest, city, state and country. We can also look at competitors to benchmark the findings.
A smaller hotel might not be able to search for their name on Google Trends, but they can still research the market to see where they stand. For example, a hotel in Toronto can search the term "downtown Toronto." They can see if this s term has increased or decreased year-over-year and then compare it to their bookings. If the search is 20 percent down, but business has not decreased or increased, the hotel has maintained a solid position in the marketplace.
Google Trends also recommends the top 10 related search terms that people look for when you input a search term. We recommend looking at these to come up with SEO ideas for your website. For example, if you were to search for "Orlando Travel" within the United Kingdom, the top related searches are travel-related (Disney, Orlando Hotels, etc.). However, if you were to search "Orlando Travel" within Brazil, only a few of the top 10 related terms are travel-related. A majority are shopping specific, which is popular for Brazilian travelers heading to Orlando. If the Brazilian consumer is your target, you"ll need to adjust your strategy.
Trending, Reporting and Analysis
You can easily spend hours, days reviewing all of this data. "Analysis paralysis," as we like to call it, is common and it"s easy to go down a rabbit hole without a strategic approach. Don"t stress! Look at your goals and break the data down by what is imperative for your business. Start with your brand and the category. Look at last year versus this year. From there you"ll see you can slice it many ways. Capture it in a way that makes it easy to review, and to add to it over time. We love Excel for this.
Look at how the data is trending over time to identify weaknesses, opportunities and challenges. Make a few key benchmarks for yourself that you can track over time. For example, start by analyzing the overall number of calls per day compared to the number of bookings, or how guests" pay for their room. You"ll be amazed at how quickly valuable insights start to surface.
We find that looking at these key factors helps you ask the right questions and dig deeper for answers. It also gives you the tools to quickly adjust your efforts, as needed. So, if you have a sharp drop in calls one day or your web conversions soar, you can figure out pretty quickly what is causing this change. Over time, you will be able to identify cause and effect for your marketing dollars, pricing, etc.
What you measure, how it is organized and how it"s trending over time will help you make important decisions about allocating marketing dollars that will effectively drive business, instead of throwing spaghetti on the wall and hoping it sticks.
Eric Schmidt, Google"s executive chairman, estimates that humans now create in two days the same amount of data that it took from the dawn of civilization to 2003 to create. - USA Today
Transition to Big Data
Congrats! You are on the path to big data.
The transition from data to big data is really a function of available data and the tools and staffing utilized to manage them, and it"s important to remember that everything doesn"t need to happen at once. The critical part is setting up a system for collecting the right data and ensuring that you evolve and adjust based on findings, industry trends and the needs of your consumer. Listening to your consumers, and potential consumers, through the data is the key to success. Over time you will find the right mix of:
Collection of multiple and growing datasets and details available related to your consumers, their behaviors, preferences, etc. Usage of tools/technology to integrate and manage the data including databases, dashboards, reports and analysis Staffing to support the channel: IT, analysts, organization wide buy-in (marketing, sales, operations, product development and more) Paying someone to help make your quantifiable data more efficient makes sense but, like any other business decision, you need to know it will add value. After you invest in a system, measure your profitability, margins and gross sales to determine success. There are many expensive ways to measure what"s on your website and, depending on the size of your hotel, this might not be an option.
We recommend starting with the free solutions. When you start asking questions that they can"t answer, then it"s time to look at alternatives. Understanding your data will make it easier for you to understand the value of and make educated decisions about paid solutions.
The Big Data Journey
There has always been data. At some point we just start to call it "big." The lesson is that you can start small and simple with what you already have and will see the benefits from organizing, processing and analyzing it against your goals. Measure the things that are most important to your business and go deeper over time. The basic fundamentals of business still apply; balancing what you spend with revenue generated to maximize profit. You should always be aware of what you spend to drive business and how much revenue comes out of it.
Every employee (not just the revenue team) should understand the data on some level and know how you are trending as a company, because they all play a role in your success. If everyone has an oar in the water, and they should understand where you are going so the boat keeps moving in the right direction. Steadily outpacing your competition, of course.
Big Data is not an elusive destination. It's a journey, and the data you need to advance your business is available today. How will you put it to work for your hotel?