Everything You've Ever Wanted to Know About Business Texting
By Jordan Hollander
Last updated January 26, 2022
4 min read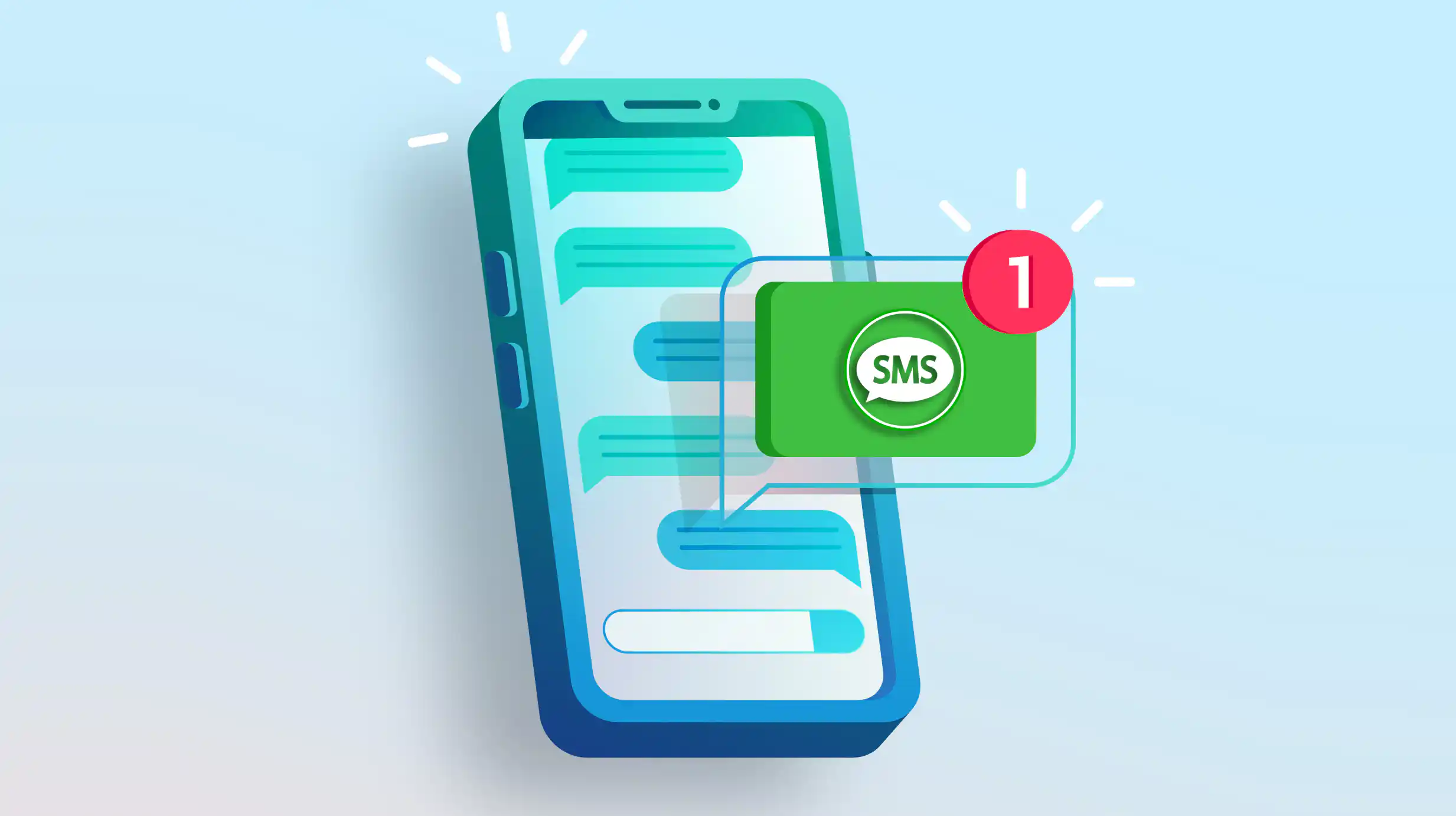 Looking for a way to easily communicate with your guests?  Business texting is the answer but there are lots of different tactics, tools and channels to message your customers.
Guest messaging platforms have long been the best way to reach travelers – and continues to be one of the best ways to interact with guests unobtrusively and conveniently. Hoteliers are taking advantage of conversational automation capabilities built into tools like Monscierge to bring greater operational efficiency to their hotel properties. Guest messaging platforms are changing the way hotel staff interact with guests and across teams. GMPs can automate service requests, answer frequently asked guest questions, and enable service recovery. In the process, hotels are using guest messaging platforms to increase guest engagement, boost customer service scores, and receive key insights into guests' sentiment. All it takes is finding the right guest messaging platform for your property. 
Why Add Business Texting to Your Tool Kit? 
Beyond the obvious ability to communicate directly with your guests, guest messaging tools allow for your team to work more efficiently, upsell ancillary services, troubleshoot problems with guests during their stay, and increase guest satisfaction scores with relatively little effort.
For some hoteliers, the greatest advantage of a messaging platform is to improve operational efficiency by answering fewer phone calls, automating responses to frequently asked questions, or keeping teams in sync with dispatch tasks and daily bulletins. Popular guest messaging tools use AI to distribute service requests thus reducing call volumes. Messaging allows hoteliers to serve more guests per hour than any other medium (in-person, phone, email, or live chat); advanced messaging platform can resolve common guest requests with intelligent routing while others may be more basic and lack AI functionality. Categorize service requests and work orders from guests, and automatically dispatch and track the tasks. Intelligent routing reduces the amount of time staff spends on repetitive responses while also quickly getting guests the information they seek.
Empowering your team to provide better customer service makes a significant impact on your guest satisfaction scores. Companies that use messaging achieve 2.9x greater annual increase in Net Promoter Scores (NPS) as compared to all others (12.3% vs. 4.3%). Monscierge allows your team to proactively engage with guests to promote customer service and enhance their experience, resulting in improved scores. More specifically, guest messaging leads to an increase in service recovery opportunities, which lead to higher guest satisfaction.
Bottom line: your guests are communicating key information about your hotel all day long. When they do so over your guest messaging platform, you can capture their sentiment, build a profile about your guests, and run reports with other analysis to inform your service offerings, marketing, and more. Identify guests that are having a great time and encourage them to post positive reviews online. If an issue arises, guests will only report it 25% of the time; but sentiment analysis can help you quickly identify the problem and alert your staff for service recovery. Build a better reputation through data points gathered in your guest messaging platform.
What Does Guest Messaging Look Like in 2020? 
Guest messaging software continues to add new integrations: PMS, voice activation, tablets, and CRS for transactional messaging. Overall, this has led to a more streamlined experience for both the hotel and guests. We expect to see new integrations built into guest messaging platforms, including natural language processing (NLP) and the growing use of AI and machine learning to ensure that requests and issues are tracked and followed up with properly.
NLP applies artificial intelligence to language data so while your messaging software may not understand requests and inquiries it learns over time how to best respond based on keywords and other signals. Advancements in NLP will give guest messaging platforms the ability to implement AI/ML models. AI and advanced analytics continuously learn over time, understanding how guests articulate a specific need, recognizing the beginning and end of guest conversations, and auto-categorizing those conversations by their intent. This allows the guest messaging platform to categorize and understand guests' messages more accurately and take appropriate action immediately.
Messaging use is expanding into new departments such as food and beverage. More department heads are looking to adopt messaging to help eliminate friction and miscommunication. GMPs will continue to reduce staff workloads and increase efficiency in teams where automation can eliminate some of the routine, time-consuming messaging and dispatching tasks.
What to Look For in a Messaging Tool
Key to finding the right guest messaging tool for your property is making sure it doesn't add work for your team, but automates and streamlines communication among housekeeping, the front desk, maintenance, and your guests. Make sure your GMS is equipped with the following features:
Multi-channel guest messaging: give guests a way to communicate via their preferred channel (e.g. SMS, Messenger, email, and more.)

Team messaging and task dispatching: streamline internal communications via messaging and eliminate the need for radios. A GMS should automatically create and dispatch service requests and work orders that can be tracked via an integrated task management system or right within the guest messaging platform.

Automated messaging (auto-replies and chatbots): reduce the workload of hotel agents and provide a better experience for the guest.

Analytics and reporting: see text and sentiment analysis from guest feedback

Integrations: connect with your existing PMS, voice activation, and staff management tool to sync and organize your data.

Sentiment analysis: identify trends over time and get alerts when topics are sensed via automated data mining of conversations.

Message templates: create a library of response templates for commonly asked questions to save time.

Notifications and escalation procedures: set up notifications and alerts based on response times and follow up to ensure ticket prioritization and eliminate dropped requests.

Upselling and payment functionality: allow guests to purchase items (e.g. spa services, late checkout, food and beverages) without leaving messaging.
The right GMS for your property should integrate easily with your existing property management system to pull a guest's information and use relevant data points in automated and transactional messaging. A guest messaging platform can utilize data from your PMS to add consistency and reduce the work your agents have to do when it comes to being proactive in serving a guest's needs. Likewise, your GMS should sync with your staff management tool for automated dispatching, eliminating any potential error and improving operational efficiency. 
Questions to Ask When Vetting a Vendor
Not every guest messaging tool is right for your hotel. During the procurement process, ask these questions to assess if a guest messaging platform has the features, support, and integrations you need. 
How long is the training and implementation process? The tool should be relatively straightforward to set up and use, so look for a GMS that can be set up and learned in a week or less. 

What integrations do you offer? Find a tool that can integrate with your systems while keeping data clean and mitigating dropped requests and glitches.

Can you schedule and automate messages? Gain precision and operational efficiency by automating certain messages or transactional events.

Can I identify unhappy guests? Real-time analytics and reporting will indicate where guests are having an issue; sentiment analysis and surveys should provide real-time insight into positivity/negativity. 

Which mobile messaging and chat channels are supported? The more channels the GMS provides, the more chats your hotel can have in aggregate. Look for the capability to message via SMS, email, live chat, Facebook Messenger, and more, depending on your guests and country. 
For more on finding the right guest messaging tool for your hotel, check out our 2022 Guest Messaging Buyer's Guide.