Contactless Check-in for Hotels: Here's What You Need to Know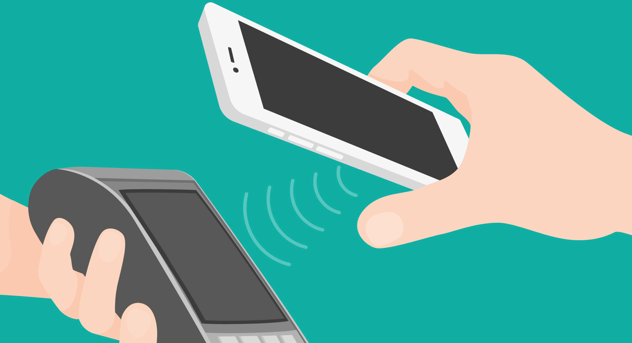 The COVID-19 pandemic has clearly changed how we travel in myriad ways. The guest of the future has new expectations of their hotel stay; health and hygiene now take priority for hoteliers and guests alike.
One way hotels can protect the health and safety of their guests is by providing a frictionless guest experience starting with a contactless check-in process. Recent surveys have found that contactless check-in and a touchless journey can help guests feel more comfortable staying in a hotel, with 26% of consumers indicating they want digital room keys and 35% asking for contactless payment options.
Many hotels are already implementing contactless check-in procedures by partnering with top-rated contactless check-in software providers. From virtual credit card authorization forms to passport scanning property management systems to mobile key to QR code menus, the hospitality industry has been innovating at a rapid clip to stave off the effects of the coronavirus pandemic shutdowns. Here's what that means in practice – and how your hotel staff can use technology to help enforce social distancing with long-term benefits.
This article outlines contactless check-in for beginners in the hospitality industry, if you're looking for a more advanced strategy guide to implementing these processes at your property - check out our 2021 Contactless Check-In Buyers Guide.
What is Contactless Check-in?
Many people perceive contactless check-in as a one-step process. In reality, contactless check-in involves everything from valet parking to keyless entry according to Viceroy Hotels Global Head of IT Darren Clark. For check-in to be truly contactless, your hotel needs to factor in each step of a guest's arrival and anticipate the points at which human contact can be prevented or replaced with technology.
Consider the traditional check-in process. A guest would arrive at the hotel and be greeted by the valet or doorman. A concierge may ask to take their luggage to their room. The guest will wait in the lobby – usually along with other travelers – to interact with the front desk team. Hotel guests must provide identity checks like passport and credit card so that the front desk agent can complete their registration card before handing them a key to their guest rooms.
There are multiple contact points throughout this entire process, not to mention the unlikelihood that social distancing will be possible in the hotel lobby or front desk queue. Contactless check-in, however, uses technology to minimize these contact points.
Mobile check-in allows guests to check-in before they arrive via mobile device or on-site via a self-check in kiosk, thereby minimizing time spent waiting in communal areas as well as contact with the front desk staff. Some properties accomplish this by providing an app in which guests can log in and tap to receive their room details. Other properties provide self-service technology, such as tablets or kiosks, to confirm their details and check-in.
Keyless entry gives guests access to their rooms immediately upon arrival, using a Mobile Key on their device to lock the door. This technology removes the process of visiting the front desk upon arrival and also eliminates the hassle of lost keys or keys that demagnetize and must be replaced during their stay.
The best part? Guests are already familiar with both mobile check-in and keyless entry, thanks to existing offerings by Hilton and Marriott. Hilton guests, for example, downloaded 7.6 million mobile keys through the app in 2018, a testament to the success of the brand's digital check-in push.
The Benefits of Contactless Check-in
Contactless check-in isn't just a pandemic work-around: guests like the efficiency and convenience of managing their own arrival process. And, hotels can save time and money by adding technology to their check-in process.
Even before the pandemic, keyless entry was an increasingly important feature for travelers. According to survey data from Openkey,
Keyless entry leads to an average increase of 7% in guest satisfaction scores

Guest satisfaction scores drop by 50% when there's a 5-minute wait at check-in

46% of travelers say a mobile key solution is an important on-property feature for them

49% of travelers say "their hotel selection is influenced by high-tech features in the hotel room, i.e., mobile key."
Likewise, hotels are able to run more efficiently through mobile check-in and keyless entry technology. Mobile check-in saves time and effort for staff, as documentation, T&Cs, and on-site offers can be sent to guests pre-arrival. Mobile check-in solutions help hotels gather customer insights about their guests: learn what their preferences are with a pre-arrival questionnaire, and see which offers and amenities a guest chooses to learn about before their stay. It's also a simple way to send through upsell offers, highlight on-site features, and capture ancillary revenue without having to meet face-to-face.
Tips for Making Check-in at Your Property Contactless
With the right technology, implementing contactless check-in is relatively painless. It does, however, take some proactive communication with guests so that they know what to expect before arrival.
Send pre-arrival emails detailing the check-in process and what security measures your team has put in place on-site. This email should accomplish two things. First, it should reassure guests that you are taking their health seriously. Second, it should give guests step-by-step instructions for how to check-in through their mobile device or onsite kiosk, as well as how they will receive their room key. Share this information at least 12 hours before their arrival.
Make sure to send information about every step of the arrival – including whether there will be a valet, what the mask requirements are, and if someone can expect to have their temperature taken and recorded.
When the guest arrives, make sure that there's clear signage to let them know what to do next. Provide the same step-by-step check-in instructions that you sent via email. Include directions to find different areas of the property and to help guests learn how to use keyless entry. And, of course, provide hand sanitizer stations throughout the lobby.