Cendyn: A Complete Overview of the Hospitality Cloud
By Jordan Hollander
Last updated January 26, 2022
7 min read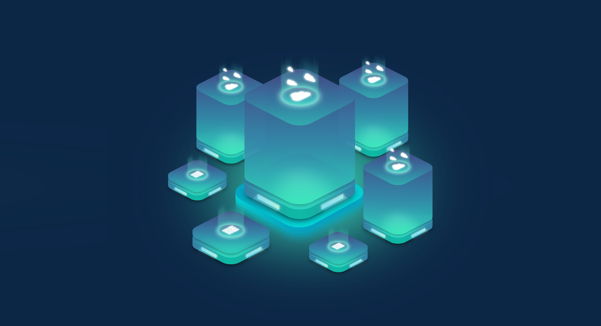 There are three key aspects of any hotel's revenue generating operation: sales, marketing and revenue management.  Collaboration between these three functions is critical and Cendyn's Hospitality Cloud provides a one-stop-shop for each department to work in tandem.
The job of sales is to bring in new group business, marketing is tasked to bring in leisure direct business and revenue managers sit between (or above) both functions ensuring that their hotel has optimally priced rooms and well merchandised offerings across channels to maximize tRevPAR.
As the revenue engine for hotels, sales and marketing acts to keep beds full and profits flowing while revenue management uses data to forecast demand, optimize pricing, and maximize profitability. To keep this engine going at full speed, hotels must continuously improve by keeping their revenue, sales, and marketing teams working in tandem to build a healthy business across both group and leisure segments. Without that alignment, silos create inefficiencies, reduce trust -- and cost your hotel money.
Cendyn is the only company today that offers both a leisure (marketing) and group (sales) CRM for Hotels.  The firm addresses this interplay between sales, marketing and revenue with its Hospitality Cloud by delivering solutions for each role.
"The hotel is an ecosystem, everything connects and affects one another. Being aware of what Marketing is trying to promote and communicate could affect our decisions [in Sales and Revenue]." -Kevin Chan, Revenue manager at JC Resorts
In support of this ecosystem, the Hospitality Cloud offers distinct products that align Marketing, Sales and Revenue teams around optimal pricing, better client communication, and guest-first marketing. This ecosystem feeds into itself, with each area enhancing and amplifying the others: Marketing generates demand, Sales converts demand to revenue and Revenue crunches the numbers to optimize pricing across the ecosystem.
Here's how these three focus areas empower your hotel's digital marketing, sales outreach, and revenue management to bring your hotel more profitable business while saving your team time and stress.

A One Stop Shop: Hotel CRM, Web Design and Digital Marketing Services
Email Marketing and Hotel CRM have become linchpins for hotel marketers. That's because effective digital marketing requires rich guest profiles that inform your digital marketing operations. These profiles allow you to segment and personalize messages to serve the right message at the right time which ultimately increases conversion rates and bookings while decreasing costly email unsubscribes.
The beauty of email marketing is that you don't have to go out and find all new customers - which is expensive.  Email marketing is high ROI because the acquisition cost is next to nothing. It's always cheaper to bring back old guests than to go out and find new ones.  Another asset to email marketing exists in your targeting options. You have enough information about historical guests that you can quickly leverage this resource to act on need periods.  Let's imagine that occupancy is unusually low this weekend. We can use that information to run a targeted promotion to guests who stayed at our property last year during this season and also came from drive markets.
Because of the compelling interplay between digital marketing, CRM and web design, your hotel may benefit from using a single provider like Cendyn.  For example, let's imagine a campaign where we want to sell out our suites on Mothers' Day. We'll want to start by exporting a list of families of 3 or more who have previously booked a suite at our hotel from our CRM.  We'll then create a Facebook lookalike audience to run some ads towards that base group as well as the lookalikes. Finally, we'll run an email campaign to our core group after we've warmed them up with ads showcasing our property's unique selling proposition with a focus around property USPs targeting families (e.g. great brunch buffet, nearby hiking trails, spa).  In this kind of situation, it is often beneficial to work with a single vendor like Cendyn who can create omni channel campaigns in an efficient manner vs. coordinating with multiple parties.
Here's how Cendyn's Marketing Cloud delivers more cost-effective digital marketing to book more direct revenue:
Personalized marketing efforts also benefit from observing trends in guest data to adapt guest engagement strategy according to the latest guest demographics and stay patterns. For example, Guestfolio reviewers have seen positive impact from marketing automation that sends surveys soliciting reviews. With intelligent routing that segments guests based on review score, one hotel found opportunities to improve less-than-stellar reviews.
Cendyn's digital marketing team can also modernize your hotel's online infrastructure. If potential guests land on an outdated, slow, or poorly-functioning hotel website, they are far less likely to book. A thoughtfully-designed website with modern functionality, such as a CMS that allows customizable marketing content, enhances your hotel's reputation and gives guests the confidence to book. Better hotel web design and faster page load speeds also help improve your search engine rankings to drive more traffic.  KPIs: Web traffic, Website look-to-book/conversion rate, bounce rate, page load speed, average booking value.

Close More Groups With Streamlined Workflows, Customized Proposals And Real-time Collaboration
Prompt responses to event planners are how your hotel competes winningly. According to Cendyn data, hotels that respond to RFPs first win the proposal 70% of the time. The takeaway? Your hotel must respond quickly to RFPs...but without sacrificing the proposal's quality (or your hotel's profitability) in the name of speed.
To balance speed with accuracy, responses must also be coordinated with relevant colleagues in catering, events, revenue, and marketing; this ensures that proposals are realistic and profitably priced by not overpromising or sacrificing more lucrative transient business.  
"The most effective thing that a revenue manager can remember is that "group is king."Having a sound relationship with your sales team will allow you to strategize around groups, find the base where you need it, and ultimately give you the biggest impact." -Adam Richards, Revenue Manager at Hilton
Cendyn's Sales Cloud empowers hoteliers with a set of tools to not just win more group business, but also win more profitable group business. These tools keep you organized and expand your hotel's reach so that you can reach new prospects, increase your conversion rates, grow total revenue per event,  and nurture a reputation for world-class events management.

Consolidates Demand Data so Sales, Marketing, and Revenue Can Optimize Prices Across Channels
Cendyn's recent acquisition of Rainmaker Group has brought a complete revenue management solution into its portfolio. The Revenue Cloud consolidates past, current, and future demand data into a single view to align revenue, sales and marketing around optimal pricing recommendations.
These tools also make your staff more productive, empowering them to do more meaningful analysis that leads to impactful actions -- such as reducing acceptance of unprofitable groups and adjusting group quotes dynamically according to demand. To remove guesswork and increase accuracy based on the latest data, hotels can leverage three tools in the Revenue Cloud portfolio:
Grouprev users report impressive revenue lift, with some seeing up to an 8% increase in group revenue after implementing the solution. On HTR, recommendations mention the responsive customer service and the user-friendliness of the interface, which makes it easy to find the ideal rates for a given group.
Customers highlight the impact that this data-based Total Guest Value approach has had on their revenues, with most seeing a seven to ten percent lift in revenues by accounting for both room and non-room revenue.
Reviewers appreciate revintel's ability to master complexity and provide the confidence to take action based on data and demand forecasts. One called the tool "worth every penny," as it revealed valuable insights across segments and stay patterns.


***
Whether your hotel is an independent or a multi-property, whether it needs one tool or the entire suite, the Cendyn Hospitality Cloud provides a wealth of opportunity by aligning Marketing, Sales and Revenue. From analyzing your property's data for valuable insights and improving your group sales conversion rates to streamlining your demand generation activities, the software suite can truly transform the way your hotel does business across functions.