What is a Chargeback? How to Reduce Risk at Your Business
By Jordan Hollander
Last updated September 06, 2023
5 min read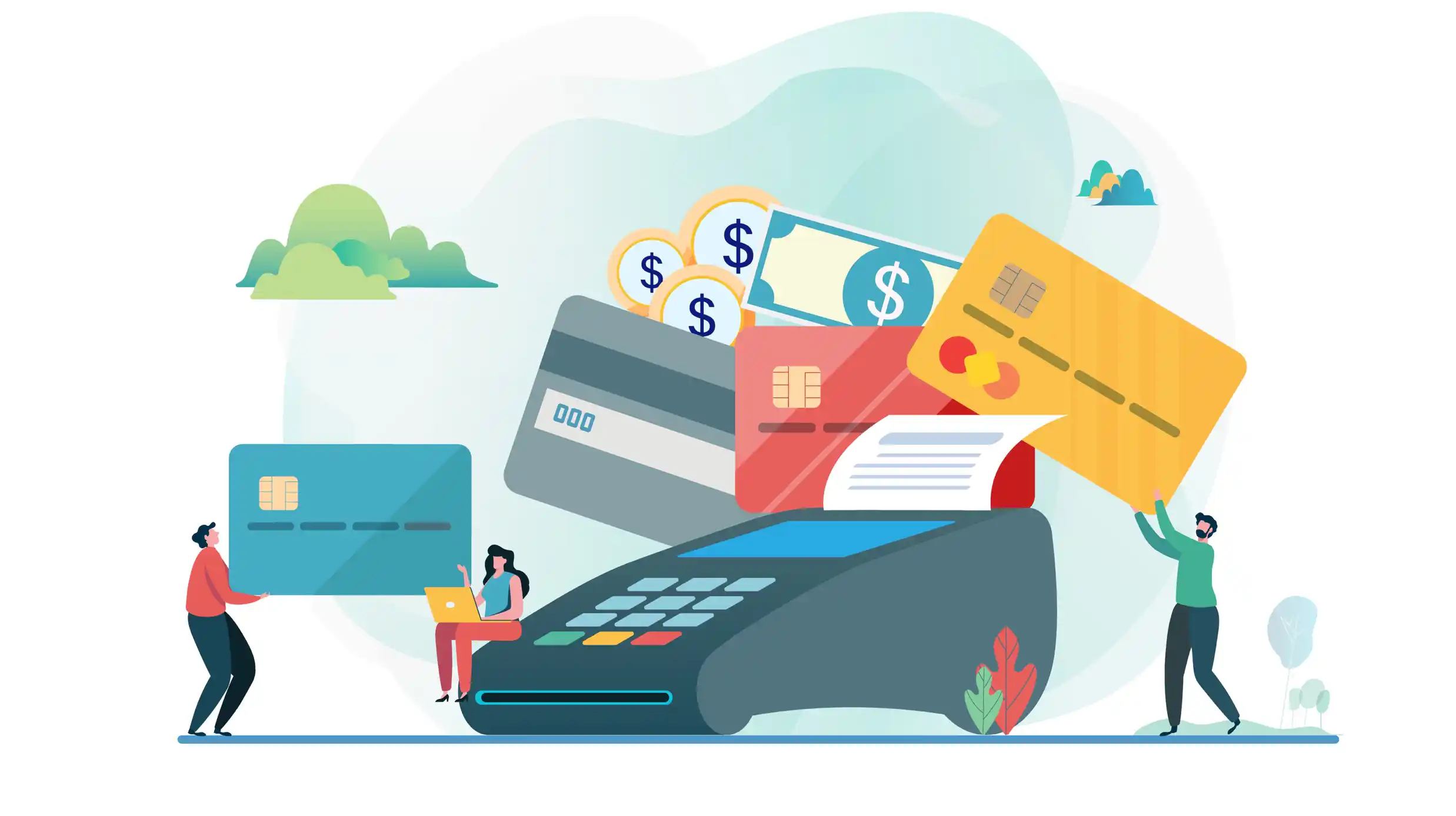 Payment processing is a significant expense for hotels. And it often feels like more of a tax rather than a payment paid for a service. This dynamic is the most visible when it comes to chargebacks, which are when a consumer disputes a transaction as invalid, inaccurate or fraudulent. Given the contentious nature of these types of disputes, they're unpleasant for both  travelers, who may harbor negative sentiment around "shady" payment practices, and hotels, who must invest time and attention to fight fraudulent chargebacks.
The cost of chargebacks is real: merchants lost 4.4% of revenue to chargebacks in 2019, due to chargeback fees ranging from $20 to $100. And that doesn't even include the time you spent managing the dispute! Here's what you need to consider when reducing chargeback pain at your hotel.
What's a Chargeback?
Chargebacks are a part of the payment processing process that generally happens after a traveler has checked out of your property and sees an unknown or inaccurate charge appear on the bill. A chargeback occurs when a traveler disputes a charge with their card issuer or bank, which then triggers an investigation into the validity of the charge. Chargebacks can also happen due to processing errors (such as charging a card twice) or fraudulent activity identified by credit card processors.
Typically, a chargeback occurs when a customer sees what they believe is a fraudulent transaction on their credit card statement.  They then open customer disputes on those credit card transactions.  The acquiring bank or issuing bank (i.e. credit card companies like Visa, Mastercard and American Express) then opens an investigation into the transaction as a consumer protection for members of their card network given rampant credit card fraud.  The customer then provides compelling evidence such as identity theft, incorrect amounts and charges, etc.
The chargeback process is initiated by the cardholder, who disputes a transaction. [Source]
Since chargebacks are seen as a protective layer against sketchy merchants, customer-initiated chargebacks are usually approved pending further investigation. This puts the onus on your hotel's finance team to prove that the charge is legitimate.
If the charge is proven legit, the funds will be reversed and sent back to your hotel. So you'll be made whole --  but it will not compensate for the amount of time spent fighting the potentially fraudulent charges.
If the chargeback is valid, then the customer keeps the money and you'll pay a chargeback fee to compensate the bank for its dispute management costs. The actual amount of this fee varies; it depends heavily on your chargeback ratio, or how many chargebacks your hotel receives in comparison to revenue. The higher your ratio, the higher the fees. You'll pay more simply because you'll be a higher risk merchant.
The rise of virtual cards has also impacted chargebacks for hotels. Virtual cards are meant to be used for a specific amount, trip, or timeframe, or only for a single use. In travel,  Virtual cards have become the primary means of payment for travel booked through corporate travel agents and even OTAs, like Expedia. There are also several consumer services, such as Privacy.com, that enable consumers to use  virtual cards  online purchases.
Virtual cards complicate chargebacks, as the cards are not directly tied to a specific person. Rather, the issuing entity must be the one to manage the chargeback.  This can lead to chargeback costs that are even greater than standard credit cards, sometimes up to 2% more. So, even though virtual cards are nearly fraud proof, they can still increase costs.
The Most Common Reasons for Chargebacks
Most chargebacks aren't legitimate because consumers often misuse the chargeback process. The reason? They don't want to confront the merchant directly. And, since it's simple to do online without having to talk to somebody, it's easy and avoids confrontation.
This is called "friendly fraud" and it makes up the bulk of chargebacks. In one survey,  81% of customers said they contacted the bank before dealing directly with the seller." Another estimated that 86% of chargebacks are actually friendly. This adds up to a significant burden on merchants, with 34% of merchants saying they had experienced friendly fraud, costing anywhere from $20 billion to $31 billion. And, with friendly fraud increasing at 41% every two years, hotels need a proactive strategy to keep a lid on chargeback costs.
Analysis showing the real impact of chargebacks on merchants like hotels. 
Thankfully for hotels, it's much easier to prove that a service has been delivered when compared to ecommerce businesses. There are no damaged packages or delayed deliveries, and most people using a stolen credit card are hesitant to show up for a hotel stay. However, chargebacks can still be a significant cost per day --  and a giant headache -- for hotels.
How to Reduce Chargebacks at Your Hotel
The more chargebacks you have, the higher your processing fees. So it's in your best interest to take a strong stance against fraudulent chargebacks and prevent artificial inflation of your property's processing costs. Chargeback management software can be a vital and high ROI tool to ensuring you aren't wasting time and money on these costly issues.  And it's not always a sureshot at winning a chargeback dispute; in fact, only 18% reported winning at least 60% of their chargeback disputes -- pretty terrible odds for the average merchant.
Here are a few tactics for reducing valid (and fraudulent) chargebacks.
Provide itemized invoices. Whether it's a printout at the front desk, sliding an invoice under the guest's door, or sending an email right at checkout, have a clear process to share itemized invoices with your guests.The best time to fix any overcharges is while the guest's still on property. Once home, it's much easier for them to initiate a dispute -- and reduce your profit margin from that booking!
Match payment to ID. One of the simplest ways ro reduce fraud is to verify that a government-issued ID matches the payment card.  Even if a reservation was paid for online, there's value to verification when it comes to potentially documentation for a future chargeback. 
Monitor your chargeback ratio. A higher-than-average ratio signals to processors that you may be a high-risk merchant. The higher the risk, the higher the fees. For example, Visa has an acceptable ratio of 0.9% and 100 disputes per month. A rising chargeback ratio could indicate that there's something failing in your billing operations -- or that your hotel is being targeted by bad actors.
Be thorough and prepared. You never know which transaction may trigger a chargeback, so keep good records. You need to have clear proof to respond to any disputes. Save a copy of the sales draft, folio, or rental agreement -- especially one that has been initiated or signed by the customer in question. All folios/receipts should be itemized, with the date and transaction amount.
Keep records for 3 years. Most card issuers require a 13-month retention timeframe, at the minimum. Discover requires two years and American Express requires three. Make sure to keep your records at least this long. Digital copies may be accessible, But be sure to check your agreements to be sure. 
Respond quickly. Chargebacks are an unpleasant chore. But don't avoid them because there's a time limit for responses. Each issuer has its own process, so get familiar and stay on top of it. You automatically forfeit the revenue if you don't respond on time --  even if you have the documentation to prove validity!
Train your staff. Incorrectly entered payments or inaccurate bills can cause costly chargebacks. Make sure that you train new staff well and periodically refresh the team's awareness of proper payment processing procedures. 
Know your chargeback codes. Each issuer has codes for specific chargeback reasons. Make sure that you (or someone on your finance team) is familiar with each of these codes; that way, you can be sure to orient your dispute documentation around the specific reason for the chargeback.
Each chargeback diverts staff labor that could go to more productive uses and can also reduce your revenue. These are two undesirable outcomes that should be avoided at all costs. Instead, protect your hotel with strong operations and clear procedures, tackling chargebacks with a standardized, thoughtful approach to reducing chargebacks.