Digital Transformation in the Hotel Industry
By Jordan Hollander
Last updated January 26, 2022
4 min read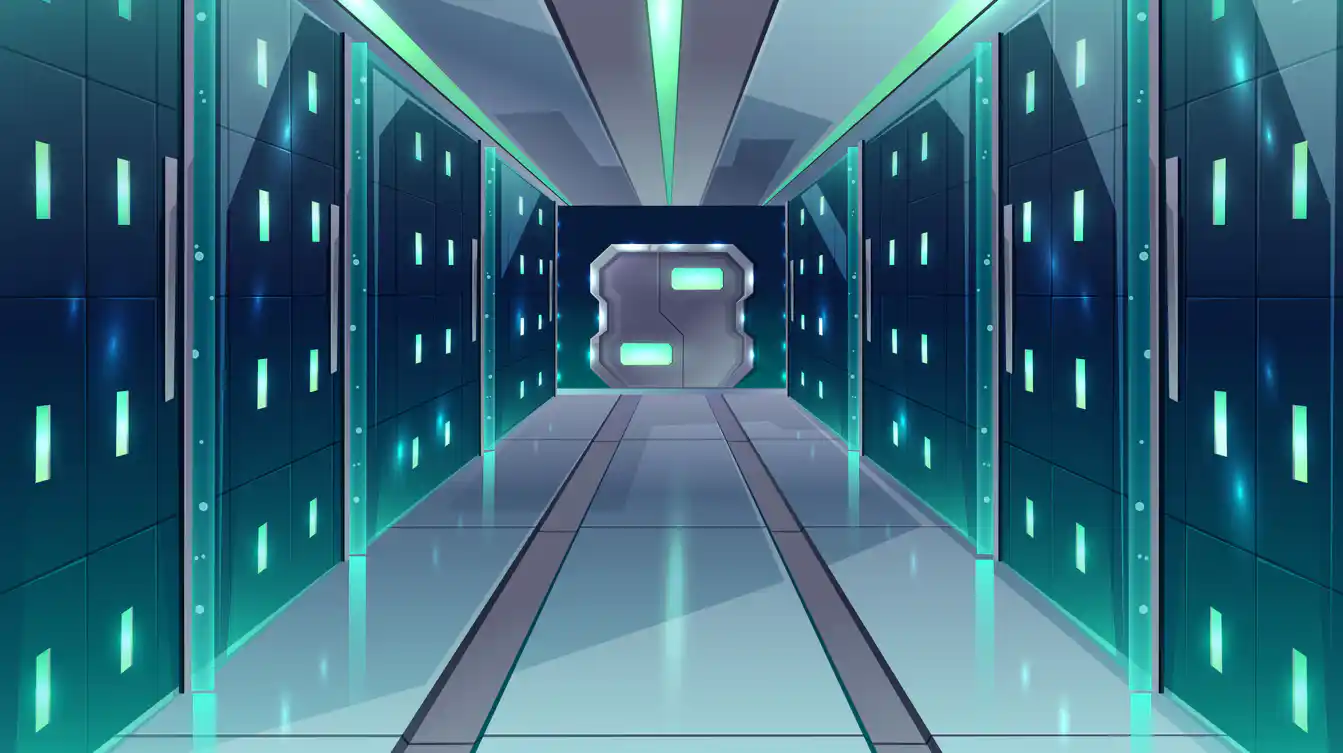 "Digital transformation" is one of those buzzy phrases that gets thrown around, much like "big data" and "artificial intelligence." Few leaders, however, actually recognize how digital transformation impacts their business.
Digital transformation is not just about technology investment, but refers to the ways organizations restructure themselves to adapt and alter corporate culture to empower innovations that leverage technology and take their businesses to new levels of growth.
The term 'digital transformation' was coined in the late 1990s to describe the first time a customer was connecting to a company via a website or other digital channel. As the internet matured companies started to connect all processes and devices into networks. Nearly every company has gone through a digital transformation to learn how to leverage data, retain talent, grow their revenue, and innovate.
Today, digital transformations have achieved a macroeconomic scale. "By 2018, the number of IoT devices is expected to double, spurring the development of 200,000 new apps. By 2020, spending on cloud services will be more than $500 billion, three times the current level." digital transformation is at the forefront of nearly every industry's investment priorities.
Hotel owners seeking to harness this trend are adding a holistic PMS system like Oracle OPERA to their technology stack. A PMS is a perfect example of a tool that can be deployed to help achieve a specific business goal. Successful digital transformation takes focused planning, targeted technological integration, and professional development – along with the right PMS. Here's how hotel teams are bringing digital transformation to their business. 
What is Digital Transformation?
Digital transformation at its core refers to the ability of an organization to change its approach to technology, people, and processes to impact business performance and deliver value to consumers. As one expert describes, "Digital transformation closes the gap between what digital customers already expect and what analog businesses actually deliver."
Digital transformations involve some digitization of assets and/or increased use of technology, but for a transformation to be successful, it must holistically involve cultural and operational changes as well. This might mean a change in leadership, the adoption of a new business model, evolving the company culture, or reassessing how the company delivers value to its customers.
Companies are often motivated to attempt a digital transformation when new competitors enter the market. A perfect example is Uber's rapid success – and subsequent disruption – in the transformation market. Their model forced had a widespread impact on taxis, car rental agencies, car manufacturers, and even bike companies like Citibike, forcing these companies to learn how to incorporate similar technology into their business model. Digital transformations are rarely self-motivated; and often, these transformations fail due to lack of preparation.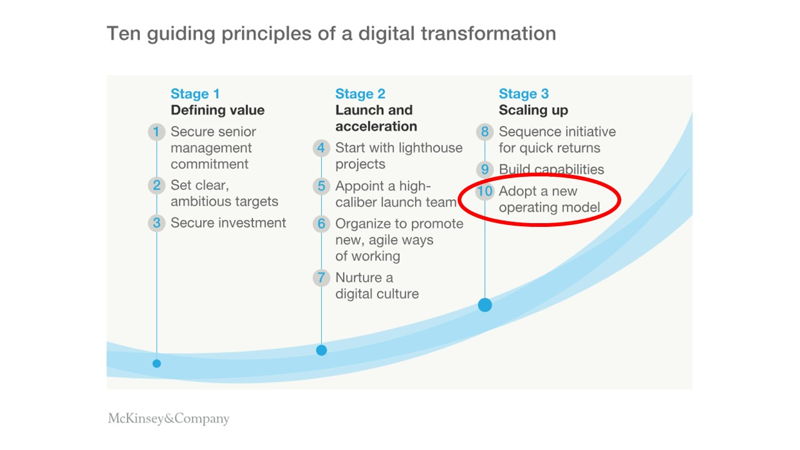 Digital Transformation Examples: Learning from Failure
Unfortunately, less than 30% of digital transformations succeed. There are a few reasons why digital transformations aren't successful, but a common thread among failed transformations is lack of focus. Consumer goods leader Proctor & Gamble's unsuccessful digital transformation perfectly epitomizes why focus is imperative for hoteliers seeking to undergo their own transformation process.
In 2012, P&G attempted to become "the most digital company on the planet." If this sounds like a far-reaching goal, it was – and too broad a goal to be achievable. This unspecific goal led to broad initiatives that lacked purpose. In practice, P&G's initial approach was "anywhere, anytime shopping" with the goal of abandoning marketing in favor of "personal conversations" with consumers. It was an ambitious (and ambiguous) goal with unsurprisingly subpar results. When the economy slumped, P&G's digital transformation imploded; the CEO was asked to resign and the company had to reassess their approach.
As Harvard Business Review describes, "P&G could probably have lost little ground to competitors had it invested in digital in a more targeted fashion. Today it does so; no digital initiative is undertaken at P&G if it doesn't fit the strategy closely and if it's not hardwired to value."
The lesson here? Hotels should break out their digital transformation into small, achievable efforts directly connected to a business outcome. At the brand level hotel chains should not build tech in house and should partner with best in class tech vendors.  By definition, successful digital transformation takes integrating new technology with your processes and people. Hotels must focus on one area of improvement at a time, rather than trying everything at once. 
Digital Transformation Strategy For Hotels
Hotel owners know there are many goals a digital transformation can help achieve. The mission in approaching digital transformation is to pick the goal with the highest impact. Digital transformation can help to: 
Increase digital revenue and website traffic

Reduce operational costs

Improve product and service quality

Improve customer outcomes
Pick one of these goals, or something similar, to begin your digital transformation. Pegging your technology acquisition to a specific outcome will drive the operational and personnel changes necessary to be successful.
If anything, the P&G experience proves that your goal should drive the adoption of new technology; and your goal must be specific and focused. Imagine a scenario in which your hotel decides to increase digital revenues across your properties. One obstacle toward gaining digital revenue is a high volume of overbookings. Overbookings occur when the total number of rooms reserved by guests during a certain time period is more than the number of rooms available. Hotels often overbook to mitigate losses from no-shows, cancellations, or early check-outs; however, overbookings also indicate poorly run operations.
In this scenario, one potential digital transformation initiative could include the adoption of a new property management system – like Oracle OPERA – that includes an intelligent accommodation management tool. This tool avoids overbookings of specific room types and ensures that rooms are cleaned and maintained in a timely manner. The platform automatically enforces booking rules, schedules, and availability of item inventory to deliver a great guest experience and ensure there are no added costs from bringing guests to a second location.
A PMS can also play a significant role in a second example of digital transformation: improving customer outcomes. In this scenario, a hotel is trying to solve for long wait times at check-in. Oracle OPERA is equipped with a mobile version to allow staff to check-in guests via any smartphone or tablet. The mobile platform also allows for reservation management, room status, task sheet management, room maintenance, and real-time updates on rooms and maintenance requests. Your team can go mobile to improve efficiencies around the property and meet the needs of guests quickly – leading to an overall better guest experience and shorter wait times.
Bringing Digital Transformation to Your Hotel
A digital transformation is as much about the operational and cultural changes you make as it is the technology. A PMS can provide many solutions for reaching your business goals: but, having the right leaders in place is also critical. Oracle's many digital upgrades work only as far as your training program, lines of communication, and other staff support tools do.
Three of McKinsey's five factors that contribute to the success of digital transformation are people-oriented. Their analysis of successful digital transformations found that hotels must have the right digital-savvy leaders to steer the way; empower teams to work in new ways; and, lastly, to build the skills and capabilities of entry-level workers (and future leaders). Only when hotel owners consider their digital transformation outside the narrow window of tools and platforms – and tie their digital transformation to measurable business results – can they be successful.