75+ Hospitality Statistics You Should Know (2023)
By Jordan Hollander
Last updated August 09, 2023
9 min read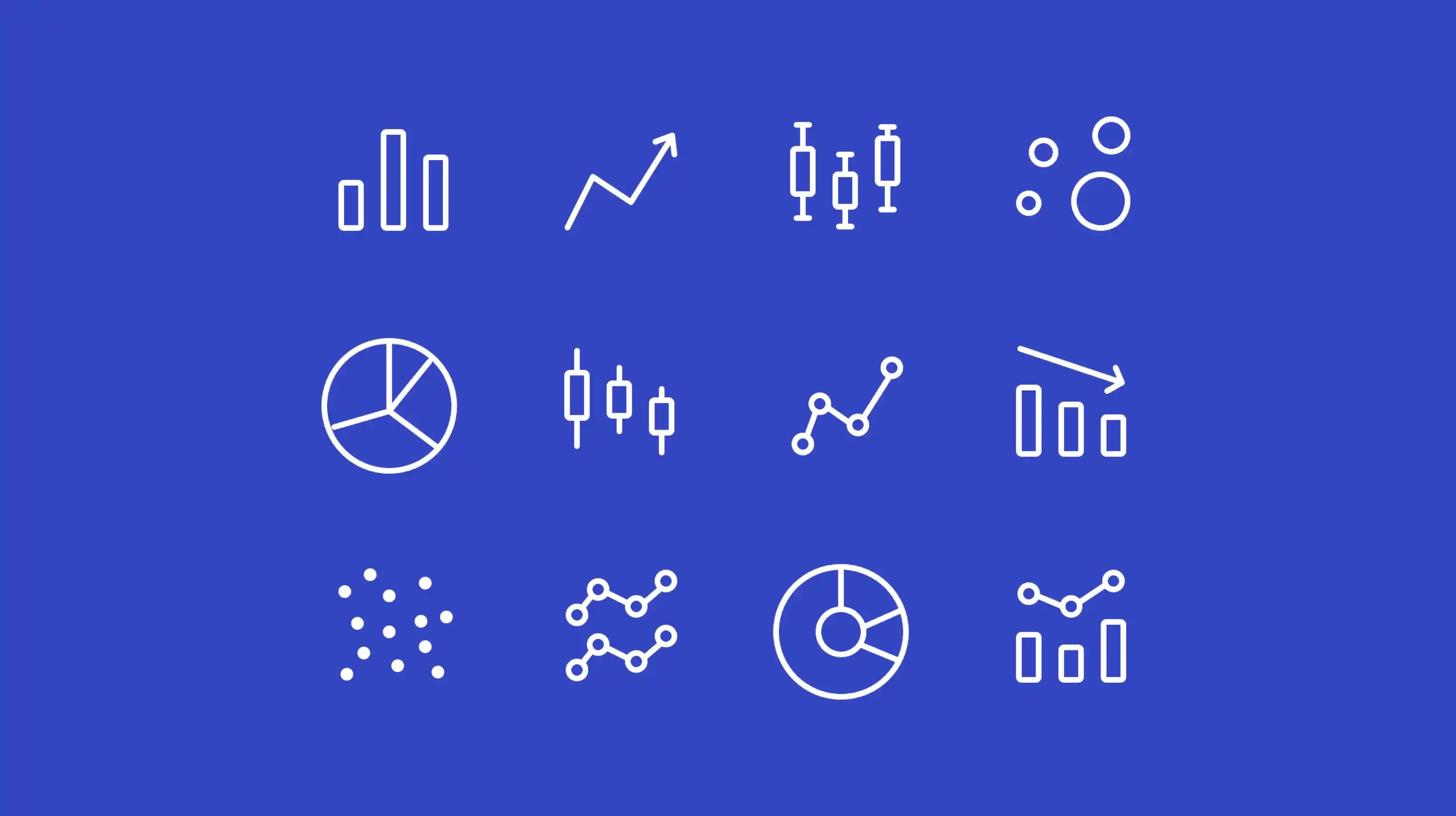 Wondering just how big the hospitality industry is? Or curious to learn how the COVID-19 pandemic affected hotel employment, revenue, and occupancy?
In this article, we'll dig into over 50 shocking statistics about the accommodations industry tapping critical datasets such as the bureau of labor statistics, travel industry organizations like the AHLA and Statista. These stats touch on global trends, history, brands and independents, and even guest preferences and loyalty. You'll gain a deeper understanding of employment in the hotel industry and booking trends too. By the end of this article, you'll be a more knowledgeable hotelier with a pulse on the latest hotel industry news. Ready to dive in? Let's go!
The global hotel market
It's unknown exactly how many hotels and hotel rooms are in the world. STR estimates there are 17.5 million guestrooms in 187,000 hotels worldwide, but nobody knows the actual figures.

The largest hotel company in the world, in terms of number of properties, is Wyndham Hotel Group, with over 9,200 hotels as of June 2020. Marriott International is the next largest, with over 7,600 properties, and Choice Hotels International comes in third with over 7100 hotels.

While Wyndham has the most properties, Marriott International has the largest portfolio of hotel rooms. Marriott had about 1.4 million guestrooms in 2020, over 400,000 more than runner-up Hilton Worldwide.

The hotel and tourism industry typically accounts for about 10% of worldwide GDP. However, in 2020, when the COVID-19 pandemic hit, the hotel industry made up just 5.5% of global GDP.

Global hotel revenue hit $198.6B in 2020 after dropping by 46% compared to 2019. 2021 revenue is expected to rebound to roughly $285B in 2021, but full recovery isn't likely until 2023.

For the last several years, Europe has outperformed the Americas, Asia Pacific, and Middle East/Africa in terms of occupancy and RevPAR performance. However, occupancy dropped to 13.3% in Europe at the beginning of the pandemic.

The world's largest hotel is the First World Hotel & Plaza in Genting Highlands, Malaysia with 7,351 rooms. It even has an on-site theme park!
The US hotel market
At the end of 2020, the United States was home to 5.29 million hotel rooms. 

In 2018, the US hotel industry generated $218B in revenue, but revenue declined significantly during 2020 when the pandemic hit.

The occupancy rate for the US hotel market in 2020 was just 44%, and more rooms were unsold during 2020 than during 2009, when the financial crisis was at its peak.

According to Smith Travel Research, average daily rate and revenue per available room reached all-time highs in the US in 2019. ADR was $131.21, occupancy was 66.1%, and RevPAR was $86.76.

New York City has more luxury hotels than any other US city. You can find 77 hotels rated either 4- or 5-diamond by AAA in the Big Apple as of 2020. Chicago has 42 hotels with 4- or 5-diamond ratings, followed by Boston and Houston with 29 each.

Nine of the 10 largest hotels in the US are found in Las Vegas. The top three are The Venetian (7,092 rooms), MGM Grand and The Signature at MGM Grand (6,852 rooms), and CityCenter (6,790 rooms).

The average US hotel operates with a 30% profit margin, according to PKF Consulting in 2011, which is quite low compared to nearly every other industry. In 2020 hotel profitability decreased dramatically; as of June 2020 average hotel profit margin was around 18%.

PKF also reported that the average American hotel generates 65% of revenue from rooms, while 25% comes from F&B and 10% from other outlets.

The first hotel in the US, The City Hotel in New York City, opened in 1794, and it had 73 rooms. The hotel closed just a few decades later; the building was demolished in 1849.

As of October 2021, 665 new hotels had opened in the US with a total of 85,306 rooms. 21 of these were in New York City, 21 were in Atlanta, and 19 were in Orlando.

833 hotels opened in the US in 2020, and out of these, 29% were extended stay hotels. Extended stay inventory grew by 10.3%, and the most popular brand was Home2 Suites by Hilton.
Big brands
The first American hotel chain was established by Ellsworth Milton Statler in 1901 when he opened the Statler Hotel in Buffalo, New York. The chain grew to over a dozen properties, and in 1954 the portfolio was acquired by Hilton Hotels.

According to Brand Finance, Hilton is the most valuable hotel brand in the world, with a brand value of $7.6B in 2021, although it is the fourth-largest in terms of number of hotels, with around 6,000 properties.

Marriott International has the most brands under its umbrella of any global hotel company, with 30 unique flags. Marriott's brand portfolio includes luxury brands (Ritz-Carlton, EDITION), premium (Marriott, Sheraton), select (Moxy, Courtyard), and longer stay (Element, Residence Inn).

Marriott acquired Starwood Hotels & Resorts in 2015 in the largest hotel industry merger to date. The acquisition cost $13B, and the two companies' loyalty programs were combined and rebranded as Marriott Bonvoy.

Marriott Bonvoy is the largest loyalty program in the hotel industry. Over 120 million travelers were members of the program in 2019.
Independent hotels
Around 40% of US hotels are independent, according to STR in 2019. This is a big change from 1990, when almost two out of three hotels were independent.

There are over 4,600 boutique hotels in the United States as of 2021. A boutique hotel is generally defined as a high-end, independent hotel with fewer than 100 rooms and a unique design style.

In 2017 boutique hotels accounted for 3.2% of hotel rooms in the US, but 5.6% of national hotel room revenue.

The value of the US boutique hotel market is forecasted to surpass $12B in 2021, which is a sizable decrease from the 2019 value of $20B.

Boutique hotels have grown in popularity over the last few years; in 2016 25% of new hotel projects were boutique hotels, and many of those hotels were in smaller markets.

Boutique hotels typically outperform non-boutique hotels in ADR and occupancy; in 2017 boutique hotels saw 6.9% higher occupancy and 64.7% higher ADR compared to non-boutiques.
Hotel booking trends
The most valuable travel and tourism brand in the world, according to Brand Finance's 2021 list, isn't an accommodation company or an airline. It's Booking.com, which has a brand value of $8.9B. Hoteliers that want to reach a wide audience of potential guests can take advantage of Booking.com's massive marketing power.

Travelers visit an average of 38 websites before making a booking, an Expedia survey found in 2015.

According to Kalibri Labs, 27% of hotel bookings are made through the property directly, 25% through the hotel's own website, and 16% through online travel agencies in 2019.

The average booking window, or lead time, for hotel bookings in the US is about 25 days, according to Kalibri Labs. The average length of stay is 1.8 nights.

A 2015 study by the Global Business Travel Association found that people took 1.3 million business trips in the US each day.

Historically, about two-thirds of hotel industry revenue was driven by business travel. A 2021 study by Bloomberg found that 84% of global CEOs planned to spend less on business travel post-pandemic.

Millennials, especially millennial leisure travelers, are slightly less likely to be part of hotel loyalty programs than their older counterparts, according to a 2019 PwC study. Millennials were found to be part of 3 loyalty programs compared to 3.6 program memberships of older travelers.
Guest preferences
40% of hotel guests are likely to write a guest review after a positive experience, while 48% of hotel guests are likely to write one after a negative experience, according to ReviewTrackers.

81% of travelers always or often read reviews before booking their accommodations, compared to 72% of travelers who read reviews before booking restaurant reservations or tour tickets.

The PwC study found that millennials are more likely to redeem loyalty points for upgrades, while older travelers are more likely to redeem points for free nights.

In the 2021 release of Booking.com's annual Sustainable Travel Report, 61% of travelers reported that the pandemic has inspired them to travel more sustainably. 81% of travelers also stated that they wanted to stay in sustainable accommodations in the next year.

In an Expedia survey conducted in 2021, 59% of travelers reported they would spend more to improve the sustainability of their trips. 

The same Expedia survey found that the top drivers of value when booking hotels in 2021 were enhanced cleaning measures, flexible cancellation policies and ease of refunds, and low rates.

According to a 2014 survey from Hotels.com, about 35% of guests admitted to stealing something from a hotel before.

An Expedia study found that in 72% of cases, travelers will choose a hotel with a higher guest review score over one with a brand name or a lower price. For example, guests would pay 35% more for a hotel with a score of 4.4 compared to a hotel with a score of 3.9.
Employment in the hotel industry
2.3 million people worked in the hotel industry in the United States in 2018. In addition, 8.3 million jobs were supported by the hotel industry, accounting for more than 1 out of every 25 jobs nationwide. 

As of October 2021, the unemployment rate in the hotel industry was 7.5%, which is higher than the national unemployment rate in the same month of 4.6%. Unemployment in the hotel industry reached a peak in April 2020 at 39.3%.

The American Hotel & Lodging Association estimates that the pandemic reverted 10 years of job growth in the US hotel industry, as over 670,000 hotel industry jobs and almost 4 million hospitality jobs were lost in 2020.

The median hourly wage for a hotel front desk agent in the US was $12.20 in 2020.

New York City has the highest density of union hotels in the US, with over 200. 

2.1% of hospitality industry employees were represented by unions in 2020, and 1.6% of employees were members of unions.

Immigrants are critical to the US hotel industry, accounting for 1 in 3 hotel employees in the country.

 

From food service to occupancy forecasts and social media demographic trends - the hospitality sector has been changing rapidly and real time data helps us better understand where the market is going.  Needless to say, the impact of covid-19 on the tourism industry was massive leading to new global travel initiatives around key digitalization areas leading to the explosion of providers across hospitality software categories like contactless check-in, guest messaging, mobile keys and QR code menus.  International travel shutdown forcing hotels to get smarter about tapping into their domestic and drive travel markets from the United Kingdom to the United States.  Even as vaccination rates rise and social distancing mandates continue to fall, hospitality statistics will be critical to watch closely as a barometer of the latest travel trends.

 

Still have some burning questions about the hotel industry? Let us know in the comments to become a contributor!
Hotel technology statistics
What does the future of hotel technology look like? From property management systems to payment processing, it's clear that the future will hold more tech solutions than ever. Where are hoteliers looking to invest? What are the pain points that need to be solved? Since we know that the right technology can contribute to more revenue, higher RevPAR, more efficient teams, and better guest review scores, we want to be sure to use technology as effectively as possible. In this article, we'll share 25 stats that give you a glimpse into the challenges and trends in the hotel technology space. As you approach your own choices about hotel technology, you can learn from these statistics to make better decisions.
According to a HotelTechReport survey, 81% of hoteliers believe it's very likely that technology will be more important for the success of a hotel business in the next five years.

99% of hoteliers think their peers will use more technology to run hotel businesses in five years.

39% of hoteliers believe that "improving operational efficiency" is technology's most important value proposition. 31% said "transforming guest journeys," 15% said "improving business agility," and 13% said "innovating for the future," showing that most hoteliers believe technology has the potential to tangibly shape guest-facing and back-office processes.

21% of hoteliers said that the most important near-term goal of technology is transforming business processes and operating models. After that, 19% said "driving revenue," 18% said "better customer experiences," 18% said "improving efficiency," and 11% said "reducing operational costs."

31% of hoteliers believe that revenue management technology has innovated the most in the last five years, outpacing guest experience technology at 28%.

But looking ahead to the next five years, 46% of hoteliers believe that guest experience technology will evolve the most, with only 14% of hoteliers saying the most evolution will happen in revenue management technology.

86% of hoteliers say the most important system for day-to-day operations is their property management system, followed by their revenue management system and their channel manager.

56% of hoteliers currently use a third-party payment gateway to process payments, while 39% use integrated payment processing functionality in their property management system.

When asked what their most desired new PMS feature would be, 67% of hoteliers said integrated payment processing functionality.

81.7% of hoteliers reported implementing (or planning to implement) at least one technology during the pandemic, especially technology that contributes to a contactless experience.

92% of hoteliers said their guests were more accepting of contactless technology, and even expected it, compared to pre-pandemic times.

As of 2022, 85.9% of hoteliers report offering or planning to offer in-room technology, with only 59% of hoteliers using in-room technology before the pandemic.

The most common type of technology in hotels pre-pandemic was guest surveys, with 74% of hoteliers reporting use of tech-powered surveys prior to the pandemic. An additional 4% of hoteliers started using guest surveys during the pandemic, and a further 4% planned to implement them in 2022.

Use of mobile keys at hotels increased by 45% during 2020 and 2021, according to hoteliers surveyed, and was projected to increase by a further 31% in 2022.

45% of hoteliers said implementing technology to allow for self check-in helped them operate with fewer team members, followed by 31% of hoteliers saying mobile key technology was helpful when running with a leaner team..

In 2022 60% of hoteliers reported using a standard check-in process with front desk agents, while 40% use some type of self-serve options. Only 2.7% of hoteliers reported using fully self-service options, and 31.5% offer an assisted self-service check-in process.

Over 80% of hoteliers said technology makes them more efficient, according to a 2022 survey, and but only 40% of hoteliers said technology gives them a competitive edge, suggesting an opportunity for innovation and adoption of revenue-generating technology.

89% of property-based survey respondents said technology makes their teams happier, compared to 71% of respondents who work for brands and 61% of respondents who work in corporate roles for management companies.

In a 2022 study, hoteliers reported spending less than 3% of revenue on their technology budgets, which is down a point from 2019, when hoteliers spent between 3% and 4% of revenue on technology.

In a typical hotel's technology budget, according to the same study, 63% of funds are spent on maintaining existing systems, while 23% is dedicated to the rollout of new software and 7% spent on research and development.

Free WiFi is the technology that the most guests demand, with 90% of hoteliers offering it or planning to offer it, as of a 2022 study. Also in high demand are contactless payment options (74% of hoteliers offering it), mobile reservations (68%), and digital signage (64%).

Driving guest loyalty is the top goal for hoteliers who leverage technology in their guest experience, with 77% of hoteliers listing it as a priority. Other tech-enabled priorities include improving physical safety, enabling omnichannel reservations, and enhancing data security.

Per a 2022 Oracle study, 73% of travelers want to perform actions like booking reservations, checking in, and ordering room service on their smartphones, which aligns with the study's finding that 96% of hoteliers are implementing technology that helps to facilitate a contactless experience.

The Oracle study also found that adding new technology is, according to 65% of hoteliers, the best way to solve staffing shortages and attract stronger talent.

54% of hoteliers surveyed said they were implementing technology that would improve the front desk experience – or eliminate it completely – by 2025.
What is your technology vision for the future? With these statistics in mind, you can make better technology decisions that keeps your hotel relevant and future-proof.