35 Things a Hotel Concierge Can Do for Your Guests
By Jordan Hollander
Last updated January 26, 2022
8 min read
When you think of a hotel concierge, perhaps you imagine a stylish, suit-clad professional in a glamorous New York boutique hotel somehow scoring tickets for a sold-out Broadway show. The ticket-seeking guests, of course, become guests for life and write rave reviews for your hotel across the web to improve your hotel star ratings. 
But how exactly did the concierge pull it off while juggling dozens of requests? The concierge's job doesn't stop at making dinner reservations and restaurant recommendations.  Anyone who's worked in the hospitality industry and especially within guest service has gotten requests that shock them from bold hotel guests looking for a unique experience.  The best hotels prep their concierges to bring wacky ideas to the table and to develop a knack for understanding what guests want even before they ask for it.  The concierge is like the hotel's personal assistant ready to make every journey seamless and delightful.  This is the gold standard of hospitality which is why the best concierges receive golden keys called le clefs d'or which is only available to this hotel staff in this hospitality career path.
Whether you're in your room right now ready to make a phone call to the concierge desk or a hotel manager looking to recruit a top notch concierge team - this article will be your guide.
With technology, incredible guest experiences are accessible to any hotel who seeks to improve review scores, increase incremental revenue, and build guest loyalty. In this article, we'll review a concierge job description, share some tasks a concierge might handle, and uncover the secrets of that little golden lapel pin on the best concierges' jackets.
What is a Hotel Concierge Exactly?
Before we dive into the concierge job description, you may be wondering how to pronounce "concierge." Coming from the French comte des cierges, meaning "keeper of the candles," old-school concierges assisted the medieval upper-class as they traveled from castle to castle in Europe. Phonetically, the word is pronounced "kaan-see-ehrzh." Want to perfect your pronunciation? This video can help you say "concierge" like a pro. Now that you know how to say it, what does a concierge do?
A concierge is responsible for providing local information and helping guests organize any activities they wish to do during their stay. Sometimes the concierge builds a detailed itinerary for a guest, while other times he or she simply answers questions or points guests in the right direction.
Like front desk staff, the concierge acts as a face of the hotel, so they should have a friendly, welcoming personality. Communication skills and attention to detail are important traits in a concierge, since they will be responsible for the intricacies of a guest's itinerary. If the hotel attracts a lot of international guests, then foreign language skills can help a concierge succeed. A concierge should also have extensive knowledge about the local area, perhaps even building relationships with managers at top restaurants so they can secure hard-to-get reservations.
35 Things a Hotel Concierge Can Do For You
No two days are the same for a concierge, and they often receive requests for unique, one-of-a-kind experiences. Here are just a few things that the concierge role will be expected to cover.
Promote your loyalty program. Guests often ask concierges for discounts and perks, so if your hotel has a loyalty program, the concierge can be a great spokesperson.

Teach guests the local lingo. Concierges want to help guests enjoy their city to the fullest, and one of the easiest ways to do that is to eliminate confusion about local words. Before you taste Miami's best cafecito or ride the L in Chicago, you need to know what a cafecito and the L are.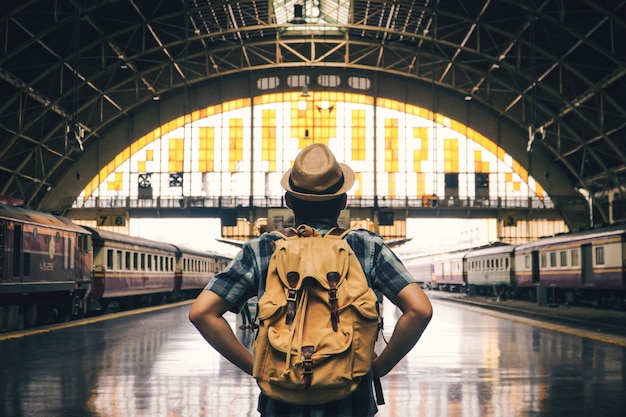 Track down forgotten or lost items. Have a guest who forgot to pack toothpaste or misplaced their passport? Leave it to the concierge to find a solution.

Find kid-friendly play areas. Concierges are the go-to area experts, and their knowledge isn't limited to nightlife. They can share recommendations for playgrounds, parks, and even babysitting services.

Arrange a room upgrade. Concierges aren't just knowledgeable about the area – they're also treasure troves of information about the hotel itself. Want a room with a landmark view or furthest from the elevator? Guests can get the room of their dreams – and your hotel can earn some incremental revenue.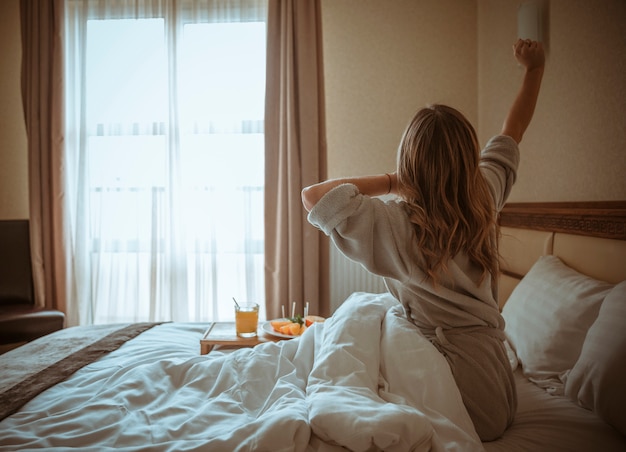 Book spa or beauty services. Need a bit of R&R or a glamorous look for an event? Let the concierge help your guests find the perfect massage, hairdresser, make-up artist, nail studio, and more.

Help with medical needs. Forgot a prescription or need a last-minute dentist appointment? A concierge can assist out-of-town guests with health needs too.

Share tips on avoiding traffic. Google Maps can only tell you so much; a concierge knows the busiest times on the road from their own experience and can recommend alternate routes, public transit, or ridesharing.

Plan activities or book restaurants before arrival. You might think your relationship with the concierge only begins when you arrive on property, but concierges can help you plan your trip as soon as you book your room.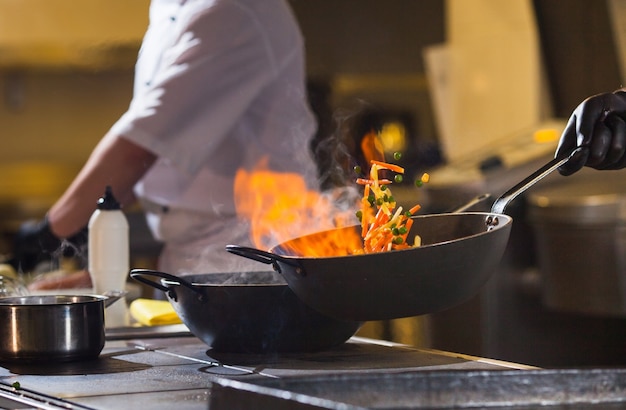 Make arrangements for furry friends. Pets are guests too! Besides arranging for a pet bowl and a pet bed in a guest's room, concierges can recommend pet-friendly restaurants, dog parks, and activities for four-legged companions.

Get you a ride during peak hours. When Uber, Lyft, or the local ride-sharing service is experiencing price surges, the concierge can call up a car for you at a lower rate. They have contacts standing by waiting to pick up passengers at a moment's notice.

Celebrate an occasion. Planning an engagement? Celebrating a birthday? A concierge can help you make the moment special by sourcing balloons or flower petals for your room, and work with housekeeping to get everything set up.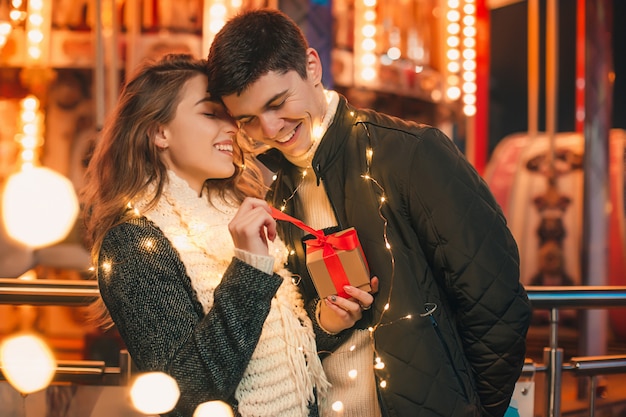 Run your business. If you're in town for a conference or work meeting, you may need to print materials or find a place to design signage for your event. A concierge can help you with courier service, sign for packages, find a printer, and more. 

Keep you safe. Going for a jog? Exploring a new neighborhood? Check with the concierge first to make sure you don't run into any bad areas. 

Help avoid lines. Concierge staff know the most popular attractions in the area, as well as some tricks to avoid waiting in ticket and entrance lines. They can point you to the right sites to buy tickets ahead of time or print out your ticket for you so you can fast-track your site seeing. 

Make you an influencer. The advent of influencer travel has encouraged concierges to map out some of the most Instagram-worthy spots nearby. Some concierges will also provide photography tips, such as when to get the best light and how to find the best angle at different destinations. 

Take you surfing. Business Insider reports that Some hotels throughout California have special "surf concierges" who lead guided surf trips out on the water. They can also organize surf lessons and board rentals. 
Show you the area's best art. The Silo Hotel in Cape Town, South Africa hosts an art concierge who can give guests guided tours of the Zeitz Museum of Contemporary African Art. Other concierges can direct you to the best local galleries, outdoor installations, and lesser-known museums.

Tell you how to arrive. Even before you check-in, a concierge will make your life easier. Get step by step directions for how to arrive to the property, as well as insider knowledge for arriving rush hour, skipping around construction delays, and parking tips

Connect your gaming console to hotel WiFi. Traveling with a PS4? Sometimes it can be tricky to login to the hotel's WiFi network. A concierge can give you step-by-step directions, and sometimes even recommend a selection of games to try.  

Book a rental car. Again, if you are able to interact with the concierge before your stay, they can arrange to have a rental car dropped off and waiting for you. 

Recommend a pet or babysitter. Some hotels have in-house pet sitting or daycare, but if not, a concierge can recommend a vetted, trusted professional to watch your family while you go to dinner for the evening.
Coordinate a business retreat. If you're hosting a retreat with attendees arriving from all over, a concierge can be standing by to greet people as they arrive, provide the schedule, and hand out gift bags to kick things off. 

Navigate dietary and allergy restrictions. Traveling while vegan? Have a child with a down allergy? Concierges can help you navigate those preferences by recommending restaurants and coordinating with housekeeping accordingly. 

Get you a table at a restaurant. Obviously, a concierge can make a reservation for you when given enough time. But sometimes, a concierge can also bump you to the front of the waiting list if the reservations are all booked up. 

Handle out-of-the-box requests. There's very little the best concierges can't do. From hosting an impromptu dog wedding to hosting actual breakfast at Tiffany's, great concierges know how to get stuff done. 
The World's Best Concierges Belong to Les Clefs d'Or
If concierges are athletes, then Les Clefs d'Or is the Olympic team. This exclusive organization has about 4,500 members worldwide, which is just a tiny percentage of the world's concierges, and chapters in dozens of countries. These concierges are the ones who can make any guest's request become reality, "so long as it is morally, legally, and humanly possible." Luxury hotels often include the number of Les Clefs d'Or concierges that they have on staff (usually it's not more than 1 or 2) in marketing materials - it's that big of a big deal.
Becoming a member of Les Clefs d'Or is no easy feat. In addition to several years of hotel work experience, prospective members must submit letters of recommendation and may need to pass a written examination. If accepted, then the concierge earns his or her badge of honor: a small golden lapel pin with two crossed keys, representing that they now hold the keys to the city.
These concierges are expected to make the impossible happen. Want a driver in a red Corvette to pick you up at the airport in Paris? How about a photoshoot with Persian kittens in the hotel's penthouse? Or a midnight shopping spree at a mall in Hong Kong? A Clefs d'Or concierge will work their magic and make it happen.
Behind the Scenes: How the Best Concierges Use Tech to Surprise and Delight
Concierges - even those wearing the golden keys - are only human, so they can't deliver these amazing experiences entirely on their own. Technology is a concierge's secret weapon, which helps them communicate with guests, analyze trends, and organize guest requests so nothing slips through the cracks. Concierge systems can even offer insights into a guest's likes and dislikes so a concierge's recommendations are extra-personalized.
Great concierges, like the ones in Les Clefs d'Or, use platforms like Alliants Concierge as an all-in-one technology solution to manage & fulfil guest requests. The system doesn't just manage requests, but it also tracks guests' preferences and stores information about nearby vendors so concierges have everything they need at their fingertips. By providing data-driven recommendations based on guest trends and preferences, concierges can offer more relevant suggestions and increase conversion - the percentage of guests who accept their suggestions - to drive incremental revenue to the hotel's outlets. To make operations seamless, platforms like Alliants Concierge even integrate with complementary systems like HotSOS and Oracle Opera PMS.
Eager to learn more about technology solutions for concierges? Check out our concierge software buyers guide to find the system that works best for your hotel. Although technology will allow a concierge to provide better recommendations and ensure every request is actioned, he or she must still boast an impressive network of contacts and local insider knowledge. We're still wondering how this concierge was able to arrange a private visit to Buckingham Palace for an art-loving guest!
Looking to recruit a top notch hotel concierge? Check out our guide on how to use the Hcareers platform.