Hcareers: How to Use the Platform to Find Your Next Hotel Job
By Jordan Hollander
Last updated September 29, 2022
7 min read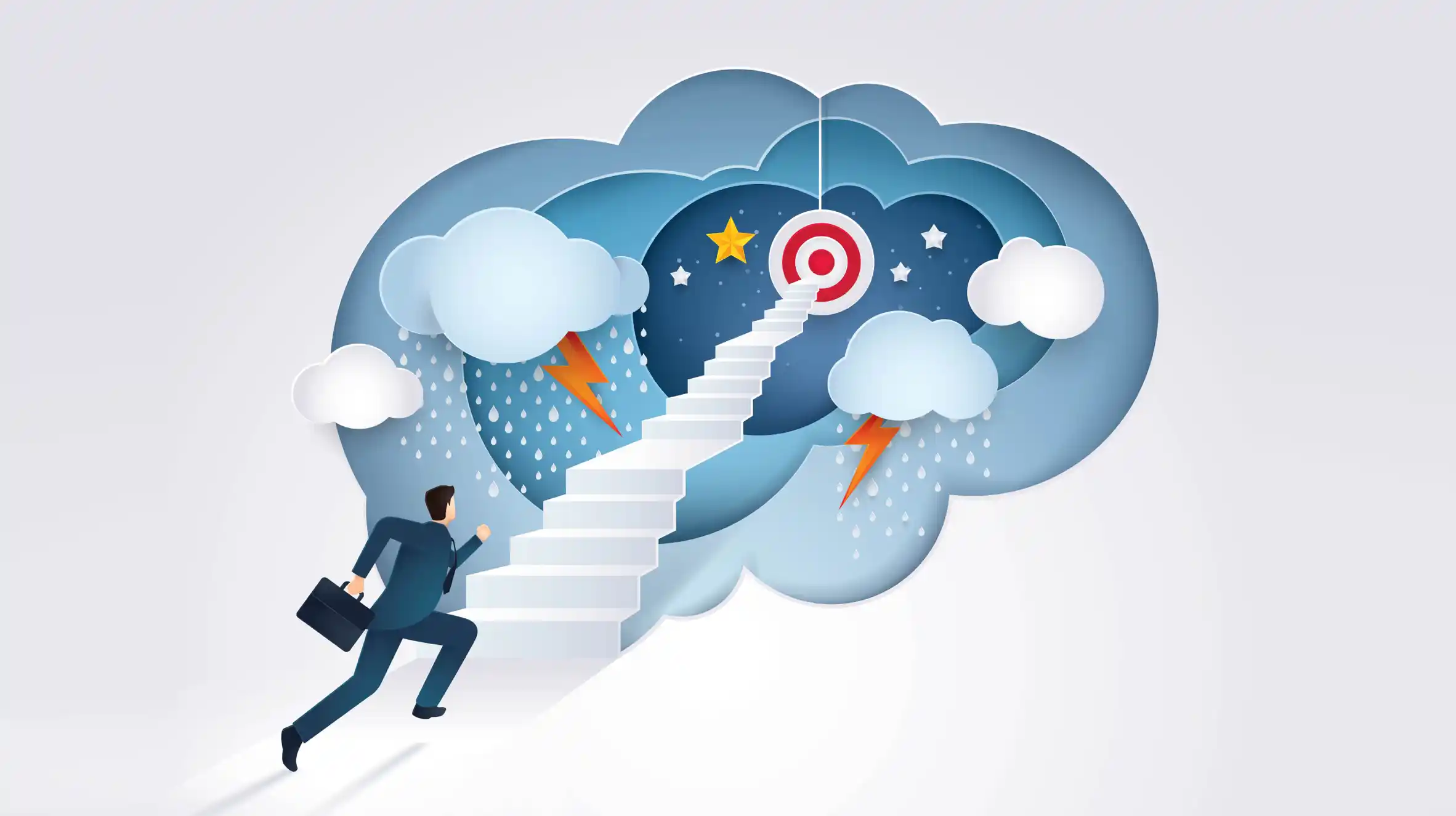 Losing a hospitality job is awful. It's one of the most stressful things that can happen. This stress is being felt by so many of our colleagues in the hospitality industry during COVID-19. Many have either been temporarily furloughed or laid off permanently. 
The sheer number of layoffs and furloughs, coupled with a recovery still in its early days, has made for a competitive job market.  This is an unprecedented human resources and talent challenge for the industry.  As you look for your next opportunity, one of the most helpful resources is Hcareers, an online job platform exclusively for hotel jobs. On Hcareers, you'll find jobs without having to come through irrelevant listings as you might on another job site. This saves time and reduces frustration, two resources that are often in short supply during a job search.  The platform is so strong that the AHLA (American Hotel & Lodging Association) trusts it to power their own member career center serving both AHLA hospitality employers and hospitality talent.  At the time of writing, Hcareers.com had 48,635 active jobs listed for hospitality professionals.
We're living in challenging times, there's no doubt about it. We're all taking it day-by-day, step by step. To help you with your next step, here's a guide to searching for your next  opportunity on Hcareers. Stay positive and keep at it!
Step 1: Pick your job
The homepage gets straight to the point. You'll have to create an account later but for now you can search without one. All you have to do is enter your target keyword and/or your preferred location. As you start to explore new opportunities, try not to be too specific (unless you have to). You may want to learn about different segments, areas or roles that you hadn't considered before. It's a perfect time to consider new ways to push your career forward! 
You can search for jobs across departments, from revenue to F&B, housekeeping and front desk. Hcareers also includes adjacent opportunities outside of the traditional Hotel footprint, such as managing an airport concession, corporate catering and more.
As an example, we're going to search for a general manager role. Let's say that I'm an assistant hotel manager of a limited-service hotel near the Miami airport but open to roles anywhere in the United States.
Right now, I'm less worried about the location and more about furthering my career. Ideally, I'm looking for a promotion --  and I'm willing to take the leap of faith during this uncertain time to get ahead in my career. I'd also like to do something outside of the limited-service category to bolster that part of my resume. 
To increase the odds of finding something that may work for me, I'll get some ideas of similar roles from Hcareers. This helpful auto-complete functionality is a great way to learn about jobs you may not have considered before! I type in " general manager" and review the suggestions.

As I mentioned, I've been working in management at a limited-service hotel near an airport. So I understand the needs of the business travelers that make up the bulk of our clientele. I'm going to start by looking at that Airport Lounge category.
Step 2: Pick your location
Limiting your location will reduce your results. If you absolutely must be near a specific location, enter it here. Otherwise, leave it blank to have the best chance of finding a job that interests you and aligns with your experience and career objectives.
Another benefit of searching without a location at the start of a job search is to deepen your understanding of what's out there. Are there markets oe industry segments with lots of jobs? By keeping the search wide, you'll get a better idea of what types of roles are available in different geographies and areas of the industry.
Step 3: Find Jobs
Next, I click on find jobs to review the relevant results.  As you can see in the screenshot below, there are a variety of opportunities here; they're not all airport lounge positions. This is actually one of the great things about Hcareers: it will expose you to other relevant jobs so that you can compare in the same view.

Step 4: Filter for Fit
Once you scroll through the results and have a better idea of what would fit with your current goals, use the filters on the left to further target your search.
In my case, I'd like a full-time role with a mid-level of experience, and a job listing that's been posted in the past week. Playing with these filters allows you to see the types of roles that are available at different experience levels,  as well as the recency of the job postings. Older listings may have gone stale I'm going to prioritize recent listings within the past week.
Also, if you've been furloughed, there's a filter for temporary jobs. These listings may not be directly in hospitality but could be an option for those looking for employment until the end of a furlough.
Step 5: Register or Log in
At this stage, you might as well register for a new account or login. You'll need an account to take advantage of the great features on the individual job listing pages. 
For new users, the sign-up flow is only two screens: the first requires an email and the second asks for your first and last names, password, and accepting the Terms and Conditions and Privacy Policy. New users will also need to verify identity by clicking on a link in the registration email.

Once your account is set up and you're logged in, you can take full advantage of the individual job listings, which we'll cover below.
Step 6: Complete Your Profile
Before you return to your search, now's a good time to get your profile refreshed and updated. That way you'll have a  streamlined application process for future jobs. Click your name at the top right of the screen and select "My Profile." Here you'll find a measure of your profile completeness to track progress towards a complete profile. Take the time to get that completeness to 100%...it's worth the investment.
Here's what makes a blank profile looks like:
Start with the Profile tab and add a photo, update your expectations on compensation and job perks, connect your LinkedIn profile and add your recent work experience. You should also consider writing a statement and recording a video; there are lots of people in the job market, so anything that you can do to set yourself apart is worthwhile! 
And don't overlook the section called " values that define me," as this is where you can personalize your job search. Hcareers will evaluate potential jobs based on these values and create a personalized score for each job. More on the Personal Score in a bit. 
Step 7: Return to Search
Once you're logged in and your profile is updated, select "Find Jobs" in the navigation bar to start browsing for jobs. Two things to note as you scroll through available jobs: first, you can save jobs for later by clicking the small "Save" button under each listing. Second, you can click on the hyperlink underneath where it says "a property of" to open 
the Employer Profile (more on that later).
To learn more information about a job, you can click the name of the role (such as "General Manager" in the example above) to load the full job listing. This page will give you everything you need to know about the job's responsibilities, as well as its perks, such as 401k match, holidays, health insurance and so on.
Unique to Hcareers, each job listing features a "Personal Score." This proprietary score rates how well a job aligns with the values you selected on your profile ("Culture Fit"), as well as the compensation ("Salary Fit"). It also rates your experience ("Skill Fit") for a given role by asking you to share your skills via a job-specific quiz. 
For example, a director of engineering will be asked about maintenance expertise while a general manager candidate gets questions related to financial expertise, management and other areas essential to that job.
The more quizzes you take, the better the system gets at knowing whether or not you have the skills for a specific job. To add your skills to a specific job type, click "Update Your Score" on the job listing page to take a quiz related to your experience in that role.
Once you take the quiz, you won't have to do it again. You can find your related skills under the "Skills" tab of your profile, which will give you an aggregate view of your qualifications for a specific job. Or, if you don't have the experience for a specific role, this section will list out the requirements for reference. Looks like I won't be a director of engineering anytime soon!
As you research each lifting, be sure to scroll down to the bottom right of the page for the "Similar Jobs" area. These suggestions can be quite helpful; for example, in my search for a GM role, I learned of a management role at a senior living facility. I hadn't considered that adjacent career path, so I'll click through and save the job listing for later.

Step 8: Access Your Saved Jobs
Once you've saved a few jobs that make sense for you, it's time to start applying to some jobs. Click "My Career in the top navigation bar and then choose "Saved Jobs" to find jobs that you've saved.
Once you're ready to apply, click on the green apply button to get started. As is the case with most job boards, this will push you into the job application process for that specific company. That's just the reality of the job search process. Take a breath, and commit to finishing one application per session.
One quirk to note: Hcareers keeps a list of which jobs you've applied for by tracking clients. so if you click on the "Apply" button,  the system will assume that you have completed the application. You'll see a badge Advantage pulao within the search results for any job that you've applied to before. It's going to be up to you to remember if you did not complete the application, as Hcareers will take that click as "Applied For."
Final Step: The Job Seeker Dashboard
Now that you're a pro, you can take full advantage of Hcareers as a centralized job search dashboard. When you log in, start on your My Career dashboard. In addition to your saved jobs, you'll also have jobs that you've applied to previously. This is handy for scheduling your follow-ups to hiring managers. 
My Career is also where you'll find the jobs recommended by Hcareers. These recommendations improve the more that you use the platform. You may just find your dream job curated and presented to you!
As you settle into your search, there are two other useful areas to explore: Career Advice and Employer Profiles. The Career Advice section aggregates hospitality-specific articles and guides to inform your job search. And the employer profile section is a handy resource for browsing individual hotel group and hospitality management company profiles.
In this view, you can see how many jobs a company currently has open, and then click through to learn more information about a particular employer. Each employer profile features a feed of current jobs, links to social media and the company's website, biographies of key executives, as well as more detail on the company's perks, culture and properties. These profiles are a great tool during the research process!
Final Step: Keep At It!
Job hunting is rarely fun or exciting. It can often feel like a tedious time suck. By investing the time to create a complete profile on Hcareers, you'll signal to hiring managers that you're organized and actively looking. Every little bit counts!
Remember that employers are doing their homework on you so make sure to vet them for things like company culture and people by reading employee reviews on popular websites like Glassdoor.  There's nothing worse than getting the job and finding out 3-months later that it makes you miserable. It's not a one-way street and job matching based on fit is a huge part of the search process.  By using a platform like Hcareers you'll save time finding the jobs so you can invest more time into vetting companies and curating your applications.
You'll also benefit from the personalized recommendations and hospitality focus, which really sets Hcareers apart from other job search websites. Good luck!